In a major development that might trigger a series of similar alterations by Big Tech companies, Google updated its privacy policy on 1 July 2023 inserting a key clause that changes how it collects data from its users for the development of its artificial intelligence (AI) tools.
According to Gizmodo, the first to report on the development, the change means that Google can now effectively scrape everything users post online and feed all of that information to its AI platforms, including its recently launched chatbot Bard.
All about the change in Google privacy policy
Anything a user posts on Google will now go to the AI The new Google privacy policy lays down in clear detail the purpose for which the search-engine giant will use the data it collects from its users.
"Google uses information to improve our services and to develop new products, features and technologies that benefit our users and the public. For example, we use publicly available information to help train Google's AI models and build products and features like Google Translate, Bard, and Cloud AI capabilities," states the policy under the sub-head 'publicly accessible resources.'
The most notable part of the section is where Google states that it will use "publicly available information" for its AI models such as "Bard, and Cloud AI."
Google changed its privacy policy: "we may collect information that's publicly available online or from other public sources to help train Google's AI models and build products and features, like Translate, Bard and Cloud AI capabilities". Doesn't sound like Terminator, huh? pic.twitter.com/ctTO1F5FDf

— Lukasz Olejnik (@LukaszOlejnik@Mastodon.Social) (@lukOlejnik) July 2, 2023
It is a major alteration in Google privacy policy, as can be understood when compared to a previous version of the policy which can be accessed through the revision history.
For instance, there was no mention of "products" and "Bard, and Cloud AI capabilities" in the previous policy, which came into effect on 15 December 2022. It also mentioned "language" models instead of AI.
To put it simply, a language model, or large language models (LLM), is a deep-learning programme that can comprehend and respond to text in almost human-like manner. AI chatbots such as Bard and OpenAI's ChatGPT are trained on LLMs.
Thus, the new privacy policy makes it explicitly clear that Google will take user data to build its AI.
Gizmodo underlines that "If Google can read your words, assume they belong to the company now, and expect that they're nesting somewhere in the bowels of a chatbot."
What prompted Google to explicitly mention AI in privacy policy
Commenting on the change, Google spokesperson Christa Muldoon told The Verge, "Our privacy policy has long been transparent that Google uses publicly available information from the open web to train language models for services like Google Translate."
"This latest update simply clarifies that newer services like Bard are also included. We incorporate privacy principles and safeguards into the development of our AI technologies, in line with our AI Principles," added Muldoon.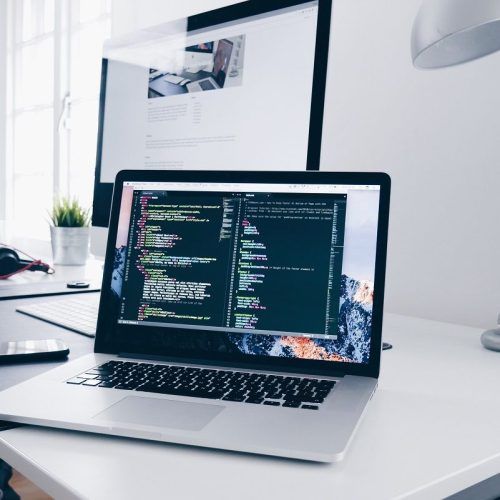 Lawsuits on data collection
It is interesting to note that change to Google's privacy policy came just days after a USD 3 billion class-action lawsuit was brought against OpenAI which accused it of stealing "private information, including personally identifiable information, from hundreds of millions of internet users, including children of all ages, without their informed consent or knowledge."
The 157-page lawsuit, filed on 28 June in a district court in the Northern District of California, alleges that OpenAI never registered as a data broker and yet "scraped 300 billion words from the internet."
"Despite established protocols for the purchase and use of personal information, Defendants took a different approach: theft," reads the lawsuit.
It also mentioned Microsoft as a defendant. The company is a major investor in OpenAI, having pumped in around USD 13 billion into it.
MORE: I believe Google still knows they are suspectible to lawsuits for their past actions before this policy change… and they plan to release more commercial AI product.

So to stop the onslaught of future lawsuits for future products, they changed their privacy policy to…

— MAiJiN.THE ARTIST (@MAiJiNTHEARTIST) July 4, 2023
OpenAI's case isn't the only one. In 2020, Clearview AI, a company that scraped social media photos and built a facial-recognition tool for the police, was sued by American Civil Liberties Union (ACLU) and other parties.
The lawsuit was settled two years later, in May 2022, preventing Clearview AI from selling its database to businesses and individuals in the US.
What else has Google changed in its privacy policy? Another change that the new Google privacy policy has introduced falls under the section labelled 'Provide personalized services, including content and ads.'
"Depending on your settings, we may also show you personalized ads based on your interests. For example, if you search for "mountain bikes," you may see ads for sports equipment on YouTube," reads the section.
The revision history shows that Google has removed the part "when you're browsing a site that shows ads served by Google" and added "YouTube," making it explicit where the ads will be shown.
(Main image: Firmbee.com/@firmbee/Unsplash; Featured image: Mojahid Mottakin/@iammottakin/Unsplash)
written by.
Manas Sen Gupta
Manas enjoys reading detective fiction and writing about anything that interests him. When not doing either of the two, he checks Instagram for the latest posts by travellers. Winter is his favourite season and he can happily eat a bowl of noodles any time of the day.