Brand collaboration is one way to generate hype and elevate the brand to greater heights. Many fashion brands have partnered with artists of different mediums and even fellow industry competitors. While it is undeniable that these collaborations are often creative and unique, the notion has become run-of-the-mill. And with all things fashion, being conventional just does not cut it. Going beyond the ordinary with seemingly absurd partnerships seems to be the way to go. Look to Dolce & Gabbana x Smeg, Lego x Levi's and IKEA x Off-White. Despite being peculiar to many, these brands have benefitted immensely from the unusual union.
This May, Berluti hopped onto the trend and unveiled limited-edition products in collaboration with Danish luxury audio brand, Bang & Olufsen. For audiophiles and fashionistas alike, the collection honours the heritage and craftsmanship associated with both the Maisons – celebrating "savoir-faire" and lifestyle. It melds some of Bang & Olufsen's most iconic products with Berluti's emblematic Venezia leather, patinated by hand. "For nearly a century, Bang & Olufsen has been pushing the boundaries of audio technology and the company continues to sit at the forefront of acoustic innovation," said Christoffer Poulsen, SVP of Product Management & Brand Partnering at Bang & Olufsen. "Together with Berluti, we are bringing the best of artisanship to the fore with our expertise in sound and design, and Berluti's knowledge in leather craftsmanship to create a truly remarkable collection."
Berluti continued, "Berluti and Bang & Olufsen are a perfect match, bringing together a common passion for excellence. Bang & Olufsen's cutting-edge philosophy, technological innovation and state-of-the-art design run parallel to the Maison's focus on craftsmanship and to its continually evolving lifestyle collection."
The fusion of signature sound, timeless design and unrivalled leather expertise sees a line-up perfect for urban travellers and digital nomads.
Beosound A1 2nd Gen Berluti Edition The A1 is Bang & Olufsen's award-winning and second-generation portable Bluetooth speaker. Besides being resistant to both water and dust, it boasts up to 18 hours of battery playtime. The device also comes with a 360-degree omnidirectional sound project and built-in Alexa – ideal for indoor parties.
Beoplay H95 Berluti Edition First launched in 2020, the H95 wireless headphone has brilliant features, such as 38 hours of playtime, effective noise cancellation and lambskin ear cushions that promises long-lasting comfort. The headphones also come in an exclusive Berluti x Bang & Olufsen black aluminium case.
Berluti's Sound Pouch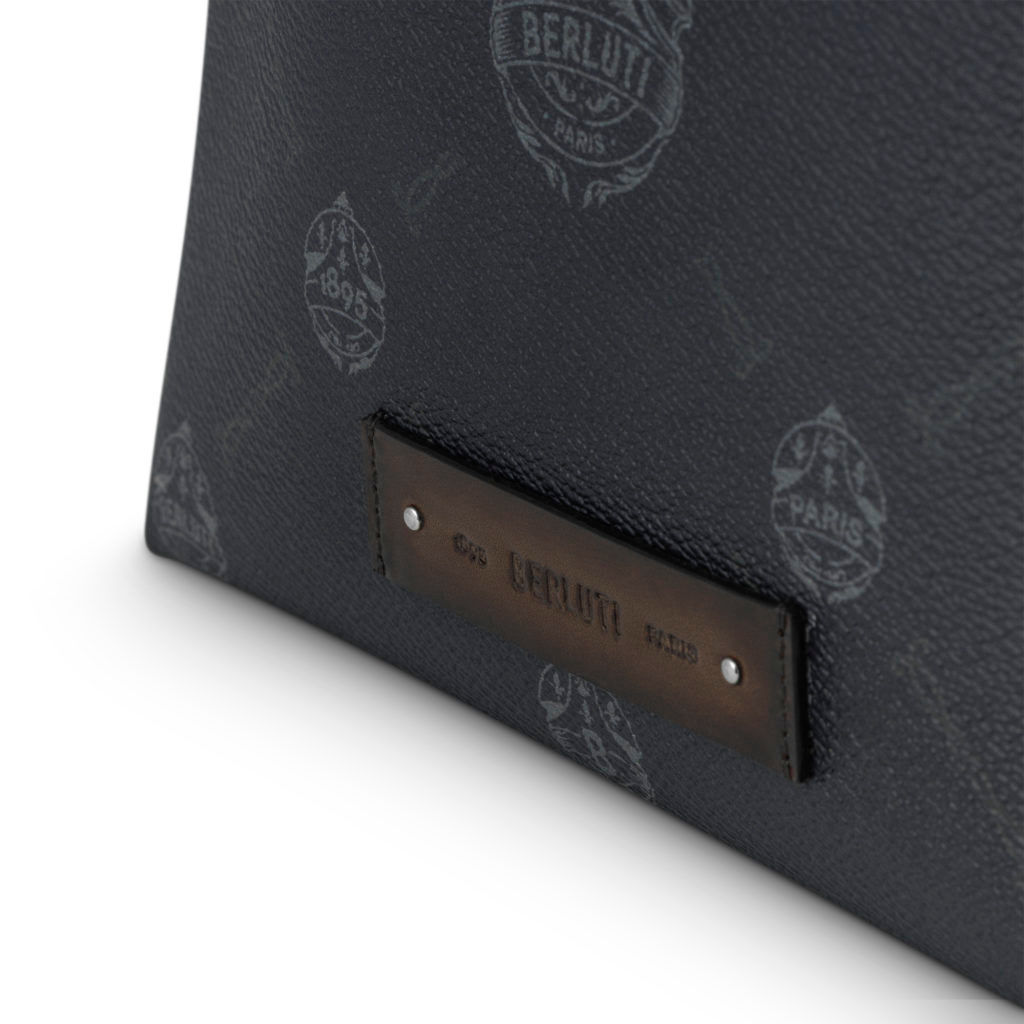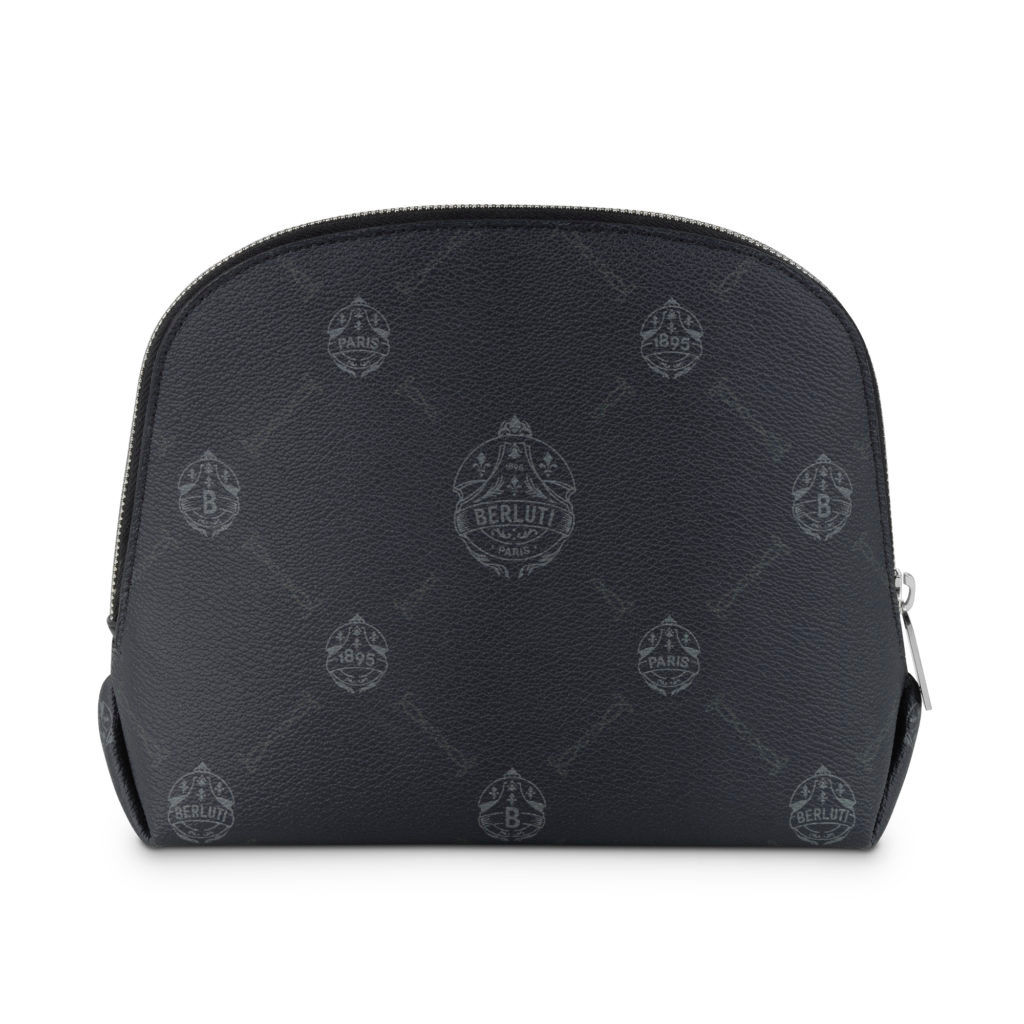 Alternatively, audiophiles can carry their Beosound A1 speaker or the Beoplay H95 headphones with this Sound Pouch designed with Berluti's signature canvas – a motif blending their new logo and the undulating strokes of the iconic Scritto.
Beosound Balance Berluti Edition Beosound Balance speaker has a soft cylindrical silhouette, featuring a hidden touch interface that lights up when approached. It also comes with a built-in Google Assistant and supports Apple Airplay2, Spotify Connect and Google Chromecast. Seven carefully placed speaker drivers with beam-forming technology allows the user to choose between powerful and room-filling sound for everyday listening and sound directivity for immersive music experiences.
The Berluti edition Beoplay H95, Beosound A1, Beosound Balance and Sound Pouch will be available in limited quantities in selected Berluti and Bang & Olufsen stores. Two additional products for the home: the Beolab 90 speakers and the Beovision Harmony television, will also be available to order.
written by.
Amos Chin
Senior Writer (Print & Digital)
Fashion and beauty enthusiast, Amos covers the style and grooming beats within his title and occasionally handles the styling and art direction of sundry advertorials. Powered by a visual communication degree, a diploma in fashion, and years of experience in content strategising, the Gen Z knows a thing or two about producing intriguing content. Work aside, he really enjoys talking about true crime stories and tattoos (he has a couple of them).