Inside the Dyson campus in Malmesbury, a quaint village two hours outside of London, there is a specially designed chamber in which polluted, smoggy air is blasted, via a powerful fan, towards a humanoid figure named Frank.
Frank, a bust mannequin, has on his head a contraption, humming softly, that would not look out of place in a sci-fi anime; a contraption that could very well be the future of the wearables industry. It features a module that looks like a larger-than-most set of headphones, along with a reflective, metallic mouthpiece. This contraption is the Dyson Zone.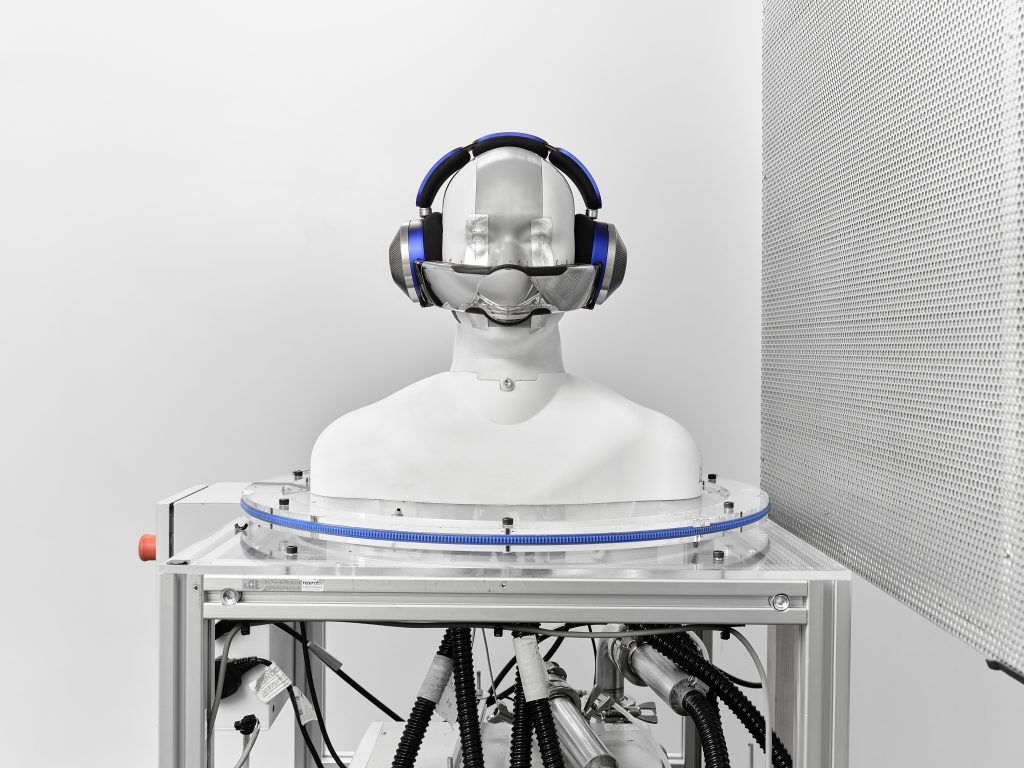 It's a new product six years in the making. After disrupting the vacuum and hairdryer market with a flurry of highly engineered products in gorgeous Prussian blue, Dyson is turning to wearables.
Which brings us back to Frank. Dyson's tester mannequin stood bravely as the powerful fan whirs to life. A gust of air, speckled grey, is blown at him, a strong whoosh that can be heard even in the adjoining antechamber, where engineers sit, staring at readouts on their computer screen.
Sensors built into Frank's head pick up just how much pollutants reached his 'skin', and the computer in the antechamber displays the results. It's rather impressive. The amount of pollutants blown at Frank are at levels typical in major urban areas such as London or Singapore – but the amount of pollutants that reach Frank's 'skin' is significantly much lower. As a matter of fact, the compressor and air purification system features electrostatic filters that capture 99% of particle pollution as small as 0.1 microns, whilst K-carbon, potassium enriched carbon filters target prevalent acidic gases most associated with city pollution.
The Dyson Zone was born from a genuine concern about the state of the world, especially in relation to noise and air pollution.
"Urban pollution is a global problem. Noise and air quality affects us everywhere we go, impacting both our mental and physical wellbeing," said Dyson Chief Engineer Jake Dyson. "The Dyson Zone provides advanced active noise cancellation combined with purified air, when you need it, alongside intelligent sensing and monitoring of your own environment."
Oh yeah, the Dyson Zone are first and foremost an amazing pair of headphones.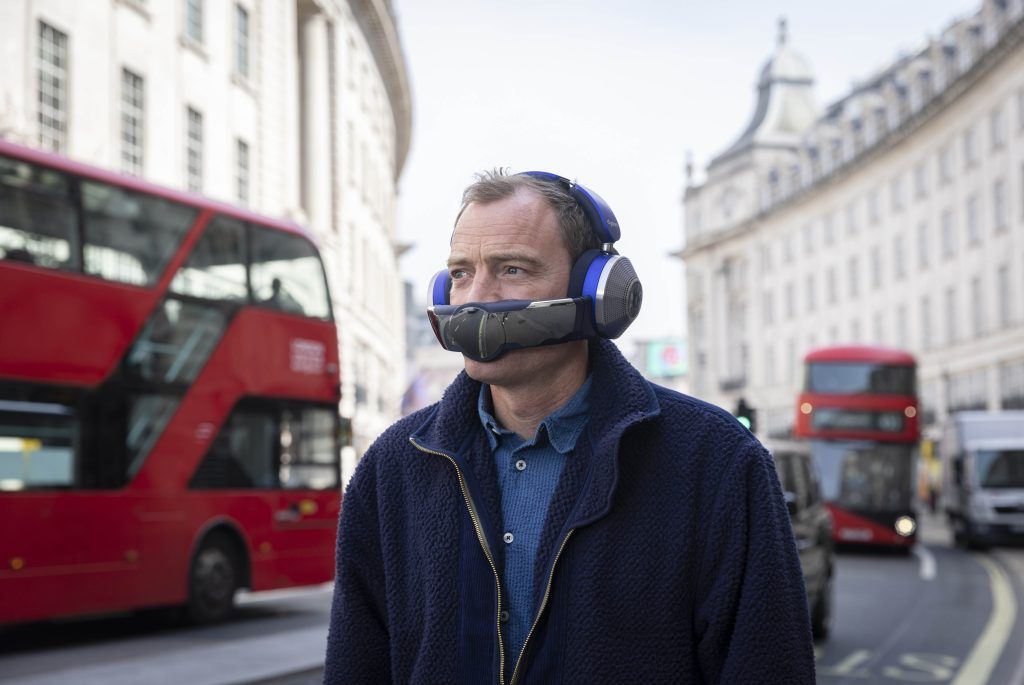 It's a powerful device, with 40mm, 16 ohm, neodymium speaker drivers at the heart of the audio system. Attached to it is a mouthpiece visor that siphons clean air from the built-in compressor and air purification system.
It reproduces reproduce frequencies from 6Hz-21kHz (going beyond the audible zone of (20Hz-20kHz), giving crisp, full-spectrum audio. Every note or word is heard clearly, in the most faithful reproduction of what the artist intended in their works.
This is further reinforced with its ultra-low distortion. Every element of the Dyson Zone – the speaker driver and electronics, mechanical system, materials, and acoustics – has been meticulously selected and designed to minimise distortion.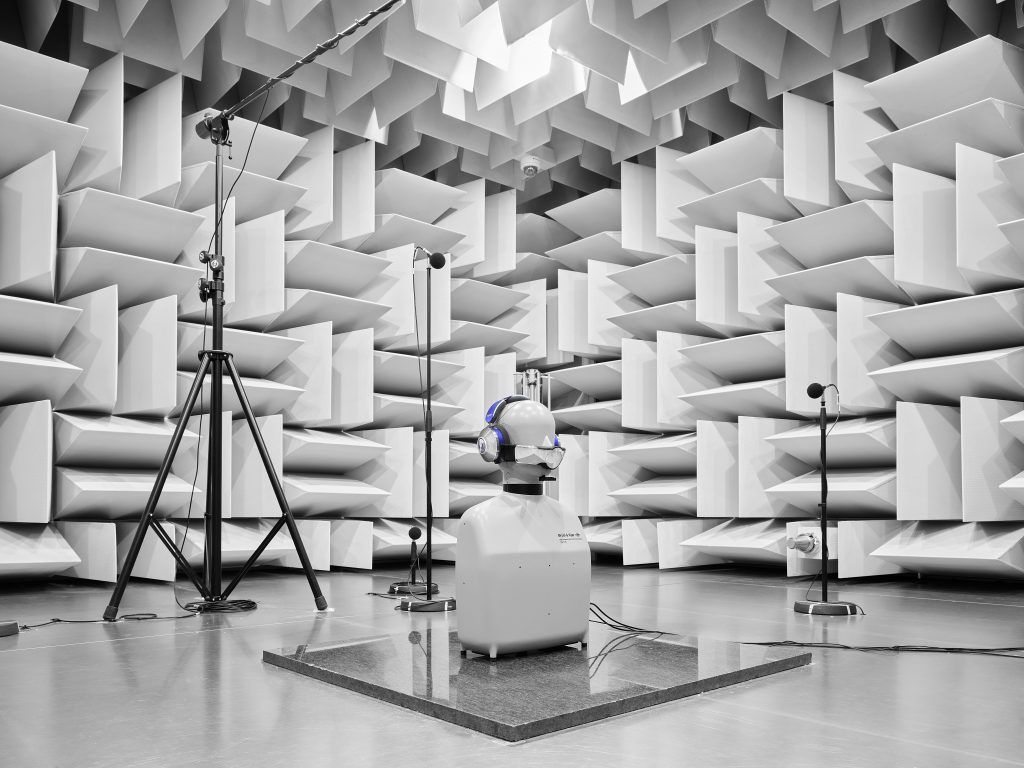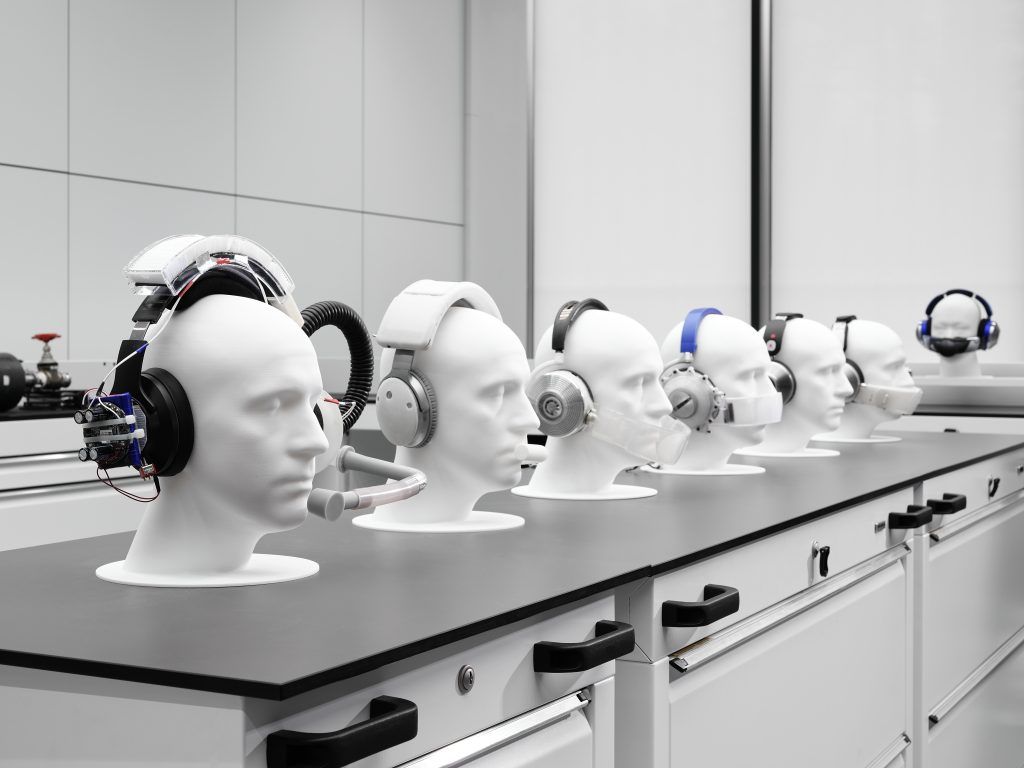 What makes it truly stand out in its product category – air filtration aside – is its advanced noise cancelling (ANC) that utilizes 11 microphones – eight external ones and three internal ones to pick up the noise created by the air purification compressor and cancel it. The ANC system can cancel out up to 38 decibels of noise.
It's an ergonomic marvel as well. Considerations were made in the clamp force of the headaband, the materials of the visor and cushioning for the ears and even the top of your head. For those who wear spectacles, you might have experienced pain when your upper ear is sandwiched between your ear frames and a squeezing set of headphones. The cushioning and adaptive clamping ensures that it is a snug, but fully comfortable fit.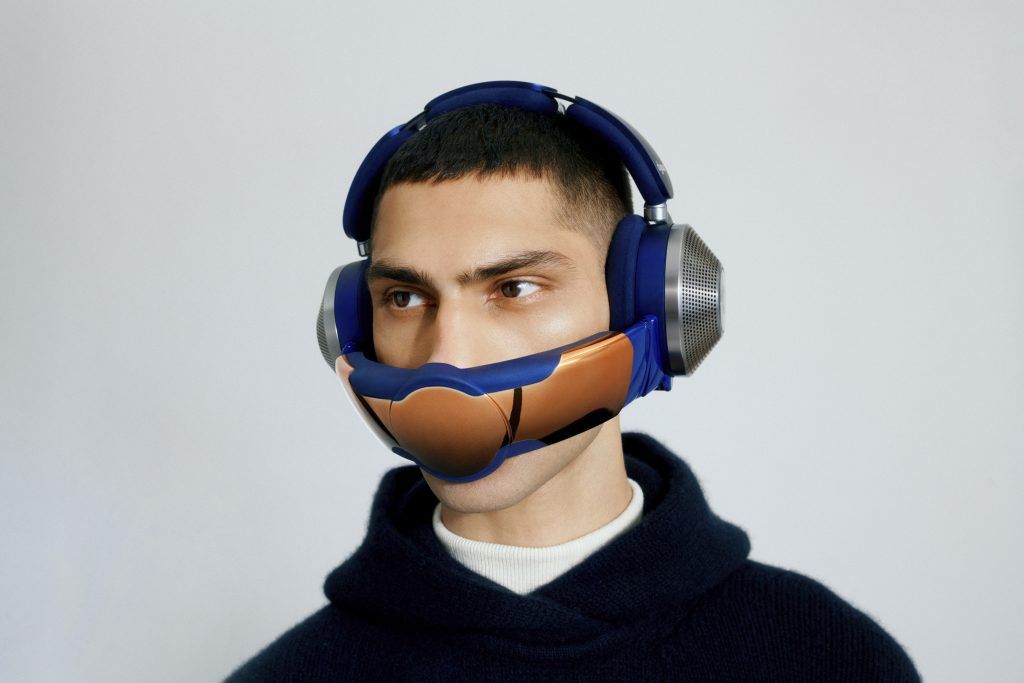 It's interesting to note that a lot of the Dyson Zone was developed in Singapore – the project manager and the senior design manager did their work out of the Dyson Global Headquarters in St James Power Station, led by Category Director for Wearables James Terry-Collins, who spends his time between Malmesbury and Singapore, as well as Dyson facilities throughout Asia. A huge portion of final hardware testing was also done in Singapore.
What's most exciting to us as consumers is that the Dyson Zone merely represents the brand's first step into wearables. The possibilities after this are dizzying.
"What excites me is the breadth of different things that are available in wearables," said James. "When you look at in-ear, over-ear headphones, smartwatches, head mounted displays, fitness products, there's so much room for opportunity. I feel very privileged to be working in the wearables category, because I get to do all the fun, exciting new stuff."
Jake Dyson adds, "This new technology marks the beginning of an exciting period for Dyson, where we are providing people with a new generation of intelligent, self-improving and connected machines."
It seems that Dyson, and the Dyson Zone, is preparing us for two opposing but equally likely futures: one in which the air is so polluted we need an air purifier in our wearables, or one in which we get our act together, reduce pollution, and life is so good we want our music crisp and clear in celebration of the world we're in.
The Dyson Zone will reach Singapore in end Q1/early Q2. Prices are currently unavailable. For more information, visit www.dyson.com.
written by.
Suffian Hakim
Senior Writer, Augustman Singapore
Senior Writer at Augustman inside the office. Bestselling author, screenwriter, playwright and Nutella addict outside the office. Covers everything from cars to culture to sustainability. Has spent over ten years writing self-referential author bios such as this.