Father's Day is all about honouring the most important man in your life. From providing for you as a child to raising you to be the man you are today, fathers play a crucial part in all our upbringing. While a simple gift may pale in comparison to fatherly devotion, it's still an honest way to communicate one's sincerity and appreciation.
If you're struggling with ideas for the perfect gift, then perhaps this guide may prove insightful. And while you're at it, why not get something for yourself too?
For the movie buff
If your dad knows quality sound, he should be familiar with Sonos' reputation for delivering the goods. The Arc (shown above) is the brand's latest flagship smart soundbar, offering an ultra-wide soundstage along with support for both Dolby 5.1 and Dolby Atmos. The companion app allows users to fine-tune the Arc's system for speech enhancement (clearer vocals) and night usage (reduced audio intensity). Sonos' signature Trueplay technology also adjusts the Arc's acoustic profile based on its surroundings, ensuring optimal sound whenever and wherever.
For the caffeine fanatic
Bodum Bistro Burr Coffee Grinder Nothing starts the day like a freshly brewed cuppa. Instead of having to traipse down to the nearest bistro or settle for (ugh) powdered mixes, wouldn't it be nicer to get the coffee he deserves, all from the comfort of his home? A premium grinder like Bodum's Bistro Burr takes all the hassle out of Dad's essential morning routine and brings in the wonderful aroma of fresh coffee in the morning for a change.
For the musically inclined The Marshall brand is synonymous with era-defining sound and balls-to-the-wall rock music from the likes of The Who and Led Zeppelin. More than just amp brand these days, Marshall has made considerable headway in audio peripherals as well. The Monitor II ANC is the British brand's newest over-ear Bluetooth headphones with active noise cancellation. Used with the Marshall Bluetooth app, listeners can select from a variety of customisable EQ profiles to suit their preferences. This includes a signature "Marshall" sound profile, which creates a relatively balanced response across the frequency spectrum. For the dad that's a bona fide head-banger or music buff (or both), you'd be hard-pressed to find another pair of headphones that oozes as much coolness as this one.
For the adventure seeker If your dad is all about the great outdoors, then JBL's Flip 5 may be the perfect gift. Whether it's hiking or a voyage on the seas, the waterproof Flip 5 provides the perfect platform for Dad to set the day's soundtrack. This handy portable speaker system features an all-new acoustic design that enhances the signature JBL sound, delivering punchy lows and dynamic highs.
For the sporty sort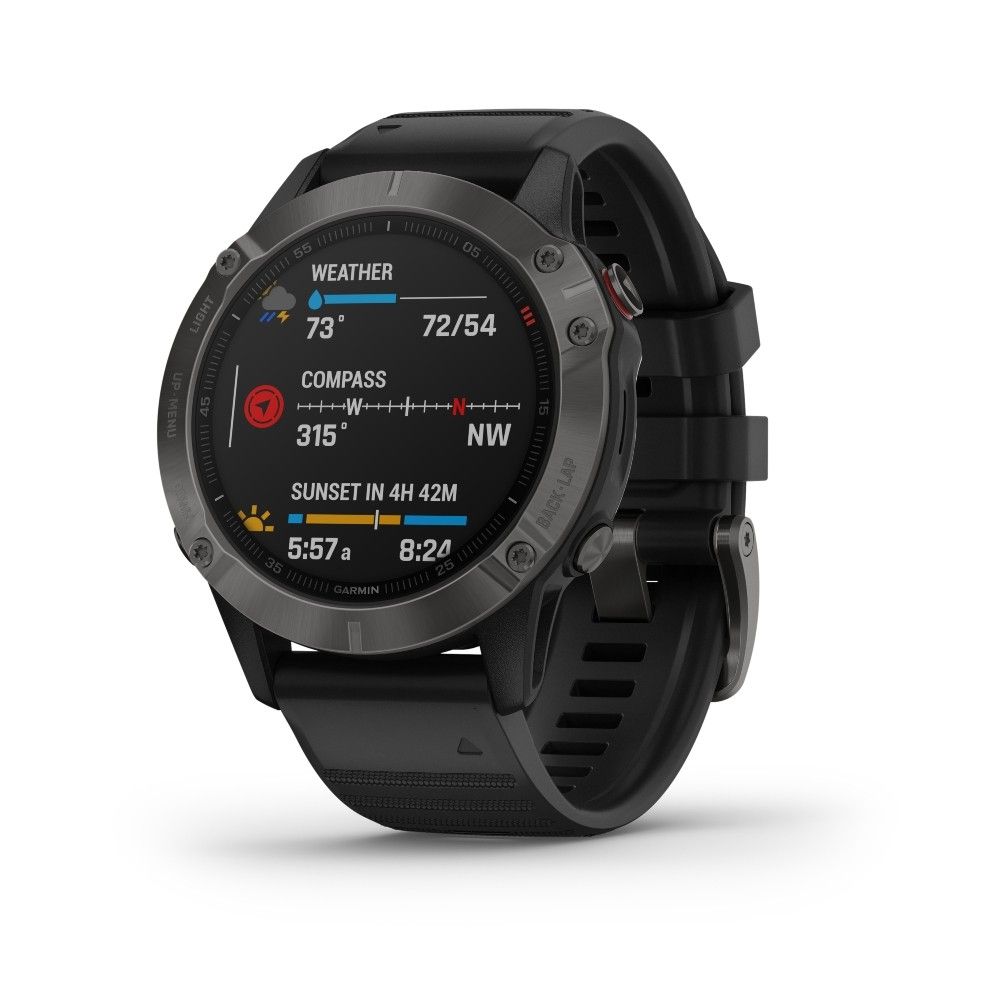 Keeping fit is high on the agenda for most men today, and having the right fitness wearable can make a difference in your dad's regimen. Garmin's Fenix 6S comes packed with features that make it a veritable boon for fitness enthusiasts everywhere. A first-of-its-kind PacePro technology offers grade-adjusted pace guidance that applies across various running terrains. Various pre-loaded sports apps also provide tracking for activities such as swimming, biking, rowing, golfing and more.
For the multi-tasker Going hands-free is all about minimising fuss and maximising productivity. Take a true wireless earphone and throw in some handy features like Google Assistant support and JBL's TalkThru technology. With the Live 300 TWS, Dad can now take important calls and order breakfast simultaneously, all without removing his earphones. A sleek matte black design keeps Dad looking sharp and professional; the fact that there are no wires to deal with is just icing on the cake.
written by.
Evigan Xiao
Writer
Evigan is an avid fan of bench-made boots, raw selvedge denim, single malt Scotch and fine watches. When he's not busy chuckling over image dumps on Imgur, he can be found lifting heavy objects in the gym or fussing over his two dogs, Velvet and Kenji. He dreams of one day owning a cottage in the English countryside and raising a small army of Canadian geese to terrorise the local populace.