iOS has seen a paradigm shift over the last few years, as far as the smartphone experience is concerned. Unlike its previous, more conservative approach to upgrades, iOS has seen dramatic changes since the launch of iOS 14. Apple has thrown widgets, customisable lock screens, a plethora of smart features and performance enhancements over the last few years to entice buyers and draw in more people from the Android camp. With the Vision Pro headset now taking up all of Apple's focus, the future of iOS needs to be charted carefully before smartphones go extinct. That's where iOS 17 comes in to keep the spirit of the iPhone alive.
The iPhone has been all about smart communications and iOS 17 stresses on that front with its new feature set. There's no integration with the VisionOS platform yet, but Apple ensures that the iPhone still holds its own in a crowded market and be the money-minting machine it has been for the Cupertino giant for over a decade.
The iOS 17 update is a big one for iPhone users and will be reaching supported devices later this year. So, before the public betas start rolling out, here is everything you need to know about it.
iOS 17: Which iPhones are getting it? The iOS 17 update will be coming to the following iPhone models later this year.
2018's iPhone XS, iPhone XS Max and iPhone XR
2019's iPhone 11, iPhone 11 Pro and iPhone 11 Pro Max
2020's iPhone 12, iPhone 12 Mini, iPhone 12 Pro and iPhone 12 Pro Max
2021's iPhone 13, iPhone 13 Mini, iPhone 13 Pro and iPhone 13 Pro Max
2022's iPhone 14, iPhone 14 Plus, iPhone 14 Pro and iPhone 14 Pro Max
2020's iPhone SE 2nd Gen
2022's iPhone SE 3rd Gen
Other than these, the upcoming iPhone 15 series is also expected to debut a stable version of iOS 17.
Which iPhones missed the mark?
Sadly, the iPhone 8 and iPhone 8 Plus haven't made the cut. Also missing out on the new iOS update is the iconic iPhone X, thereby ending its software support after five years. These phones rely on the Apple A11 Bionic chip.
It is surprising to see the iPhone X getting axed. Prior to the Apple Vision Pro, the iPhone X was Apple's big 'One More Thing' revelation. It brought us into the modern iPhone era, equipped with edge-to-edge displays, the infamous display notch, the incredible FaceID system and OLED displays.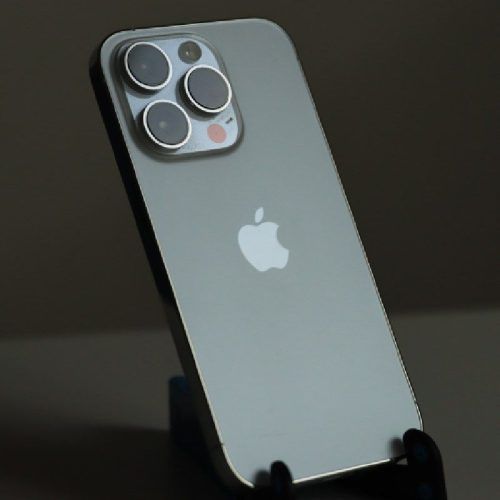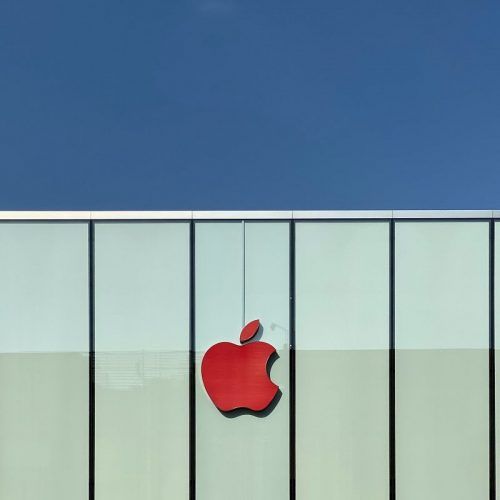 When can you download iOS 17?
You can download it right now, provided you have the guts to risk running a bug-laden developer beta. If you are willing to wait until July, Apple will release the public beta version of iOS 17 for all supported iPhones.
However, those wanting a bug-free and stable iOS 17 experience will need to wait until the fall of 2023. The new version of iOS is often released in late September, just after the next-gen iPhones are announced. Hence, we expect the official iOS 17 release date to be in the last week of September 2023.
What can we expect from iOS 17? Frankly, there's enough here to keep iPhone users happy for another year or two.
For starters, In iOS 17, users can create customisable posters for their contacts and use them in the Called ID screen. You can choose a portrait photo and various typefaces to display the name. The customisation options are quite similar to the lock screen customisations on iOS. Additionally, AirDrop is getting some much-needed performance updates. Users can now continue their AirDrop transfers even after they go out of range via the internet. NameDrop is another feature that will let you quickly share your contact card with another iPhone user via AirDrop.
The Live Voicemail feature seems to be inspired by Google's Duplex. When someone is leaving you a Voicemail, the iPhone will use its on-device neural engine to transcribe the message in real time. If users consider the message to be important, they can pick up the call while the voicemail is created. Speaking of messages, the Messages app too is getting some crucial updates to make it a formidable WhatsApp rival. One can now share their live location with a contact and once they reach their destination, Messages will automatically notify them of the same. The keyboard predictions and autocorrect will also see improvements on iOS 17 and theoretically, one should be able to type faster now.
Voice messages now come with transcription if one decides not to play the message. Additionally, one can also create custom stills and live stickers from photos and share them in conversations. FaceTime also gets its own voicemail in iOS 17. So when someone misses your FaceTime call now, you can send them a short video message. Other exciting new features include:
Maps users will be able to download a segment of the map for offline access, similar to Google Maps.
The Safari browser now gets profiles for different scenarios, thereby separating your passwords, cookies, bookmarks and others. Safari also shows more relevant searches and brings in improved Private Browsing (it locks the page and prevents trackers from loading up).
iOS 17 also makes the widgets interactive. Hence, tapping on the Reminders widget, for example, strikes off the desired item from the To-do list instead of opening the app.
iOS 17's new Standby mode turns all supported iPhones into a compact smart display for desks. It is similar to the Ambient Display feature from Android, where Google Assistant shows all the information in an always-on state while the device is charging. On the iPhone, Standby Mode requires you to mount the device in landscape orientation on a charging dock. It will show information such as calendar appointments, weather details, time and more.
SharePlay now allows other iPhone users to take control of the music while CarPlay is enabled in your car's infotainment system.
Siri can now be summoned by calling out 'Siri' instead of 'Hey Siri'. It can also take commands back-to-back.
Lastly, the Journal app. It throws up images, videos and other media to drive your thoughts for writing journals. You can also add images, videos, audio recordings and other media files to add more details. This feature probably deserves its own story (more on that later).
(Hero and Featured Image Credits: Courtesy Apple)
Frequently Asked Questions (FAQs)
Question: Will the iPhone 8 get iOS 17?
Answer: No, the iPhone 8 isn't getting the iOS 17 update.
Question: Which new features are launching with iOS 17?
Answer: Some of the star features of iOS 17 include customisable caller ID screens, an updated Messages app, interactive widgets and a Standby mode.
Question: When will iOS 17 release?
Answer: iOS 17 developer beta is available for download right now. Apple will also release the public beta in July and the stable version will most likely arrive by September 2023.
Question: Will iPhone X support iOS 17?
Answer: No, the iPhone X is not getting the iOS 17 update.
written by.
Amritanshu Mukherjee
Amritanshu lives and breathes tech, cars, Formula 1, space stuff and everything that delivers an adrenaline rush. Since 2016, he converted his favorite hobby of going all gaga over iPhones and Lamborghinis into his profession; hence, you aren't likely to be surprised upon checking his browser history. In his spare time, he loves to drive and explore food joints, but will somehow end up with a plate of Chicken Biryani and a big smile. He has previously written for Hindustan Times, India Today, BGR.in, and Deccan Chronicle.