It's still a while before 2023 wraps up but smartphone manufacturers are already out there with their next-gen flagship offerings for 2024. After the grand revelation of the Xiaomi 14 Pro, iQOO spared no time in announcing its next-generation flagship smartphone. Called the iQOO 12 Pro, this is the next big top-tier impressively specified device in the world of Android smartphones.
Flaunting the latest Snapdragon 8 Gen 3 chipset and a posh new design, the iQOO 12 Pro seems all set to mark a solid entry into the premium smartphone market. However, as is usually the case with these Chinese flagships, the iQOO 12 Pro along with the vanilla iQOO 12 is limited to the Chinese stores for now. It remains to be seen whether the global market gets to see the standard iQOO 12 only or enjoys the option of spending more on the iQOO 12 Pro.
Whichever of these two phones makes it to the rest of the world, most of you might be wondering whether the new iQOO 12 Pro is any good when compared to the outgoing iQOO 11. Released globally in early 2023, the iQOO 11 has been one of the fastest Android smartphones to buy this year. Its Snapdragon 8 Gen 2 chip has earned acclaim as the best-performing Android flagship and its BMW-inspired looks give it a lot of attention.
So is the iQOO 12 Pro worthy of being called a true successor to the iQOO 11? To find out, we did a detailed comparison of the specifications and features of these contenders.
iQOO 12 Pro vs iQOO 11
Design
The iQOO 11 is one of the few premium smartphones in today's world that flaunts bold colour bands as a result of its collaboration with BMW M motorsports division. Together with the massive rectangular camera hump and the beautiful textures on the back, the iQOO 11 looks impressive. There is nothing special to write about the phone's front, which is a blank digital canvas with slim bezels and a small camera cutout, as usual. The iQOO 12 Pro design seems like a notable evolution in comparison. The front features a curved edge display, flanked by narrow side rails. The rear seems like a generational upgrade from its predecessor with a design that's more in line with the latest fashion trends. Gone are the sharp lines and in its place rests a squircle camera hump with three camera lenses. The BMW edition still remains but iQOO has ditched the bold colour bars in favour of the actual BMW M logo situated on the bottom corner. This white version also features a porcelain textured glass back.
There's also a matte black variant with the frosted finish while the red variant gets a vegan leather panel.
Winner: iQOO 12 Pro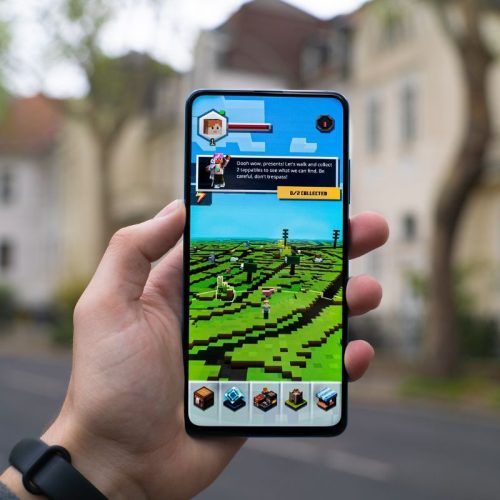 Display
The display on these iQOO flagships is largely identical, save for a few upgrades for the newer 2024 model. The iQOO 11 and iQOO 12 Pro feature a similar 6.7-inch 1440p resolution OLED display with a variable refresh rate of 1Hz-144Hz. However, while the iQOO 11's display could only go up to 1,600 nits of peak brightness, the iQOO 12 Pro's display can go up to a whopping 3,000 nits of peak brightness. The newer model also features curved edges (whether you consider an upgrade or downgrade is purely subjective).
Winner: iQOO 12 Pro
Performance
Looking at the iQOO 12 Pro specifications, it is undoubtedly taking the crown here. With its brand new Qualcomm Snapdragon 8 Gen 3 chip that promises notable improvements in performance and power efficiency, this phone is expected to set new performance benchmarks in the Android universe. You also have up to 16GB of LPDDR5X RAM and 1TB UFS 4.0 storage. The Chinese variant runs on OriginOS 4 based on Android 14 but global variants will run FunTouch OS as the chosen Android skin.
That's not to say that the iQOO 11 is badly equipped. Its Snapdragon 8 Gen 2 chip is still among the fastest processors in the Android universe. In fact, unless you are editing videos and doing heavy multitasking, the real-world performance should be identical to that of the Snapdragon 8 Gen 3. The iQOO 11 is currently running FunTouchOS 13 based on Android 13 but it should be getting an Android 14 update in the next few months.
Winner: iQOO 12 Pro
Cameras The iQOO 11 features a modest combination of a 50-megapixel main camera, an 8-megapixel ultra-wide camera and a 13-megapixel portrait camera with 2x optical zoom. The front camera has a 16-megapixel image sensor for selfies and video calls.
In comparison, the iQOO 12 Pro camera system features a new 50-megapixel primary camera along with another 50-megapixel 50mm ultrawide camera that doubles up as a macro camera and a 64-megapixel OIS telephoto camera with 3x optical zoom. The front camera remains unchanged from its predecessor.
Winner: iQOO 12 Pro
Battery
The iQOO 11 comes with a large 5,000mAh battery that promises to last an entire day. This is paired with a 120W wired charging solution that usually fills up the battery in under 30 minutes. Compared to most flagship smartphones, this is among the best in the business.
However, the iQOO 12 Pro takes it up a notch by offering a bigger 5,100mAh battery. The wired charging remains unchanged with the same 120W system but you get support for a 50W wireless charging solution.
Winner: iQOO 12 Pro
Price The iQOO 11 starts at a price of SGD 809 for the base variant with 8GB RAM and 256GB storage. That price puts it in the flagship killer territory.
On the other hand, the iQOO 12 Pro price puts it in the premium flagship territory. The base variant of the iQOO 12 Pro has been priced at CNY 4,999 (approximately SGD 931), offering 16GB RAM and 256GB storage. On the other hand, the top-end variant with 1TB storage costs CNY 5,999 (approximately SGD 1,137).
Winner: iQOO 11
iQOO 12 Pro vs iQOO 11: Our verdict
It's easy to see why the iQOO 12 Pro emerges victorious in this comparison with its predecessor.
With a polished new design, along with an upgraded camera system and the mighty performance credentials of the Snapdragon 8 Gen 3 chipset, the iQOO 12 Pro is not only better than the iQOO 11 but also one of the best Android smartphones to buy right now.
Having said that, if you are able to secure the iQOO 11 at a lower price, don't miss out on pocketing it. Despite being a year old, the iQOO 11 with its Snapdragon 8 Gen 2 chip, impressive display, good battery life and ultra-fast charging speed is perfect for mobile gamers working with a strict budget.
Winner: iQOO 12 Pro
(Hero and Featured Image Credits: Courtesy iQOO)
Frequently Asked Questions (FAQs)
-What are the specifications of iQOO 12 Pro?
The iQOO 12 Pro features a 6.7-inch 1440p 144Hz OLED display, a Snapdragon 8 Gen 3 chip, a 5,100mAh battery with 120W wired and 50W wireless charging, a 50-megapixel main camera and Android 14 out-of-the-box.
-What is the price of the iQOO 12 Pro?
The iQOO 12 Pro has been launched in China at a starting price of CNY 4,999 (approximately SGD 931).
written by.
Amritanshu Mukherjee
Amritanshu lives and breathes tech, cars, Formula 1, space stuff and everything that delivers an adrenaline rush. Since 2016, he converted his favorite hobby of going all gaga over iPhones and Lamborghinis into his profession; hence, you aren't likely to be surprised upon checking his browser history. In his spare time, he loves to drive and explore food joints, but will somehow end up with a plate of Chicken Biryani and a big smile. He has previously written for Hindustan Times, India Today, BGR.in, and Deccan Chronicle.