In December 2022, CD Projekt Red announced that it is partnering with Amazon and Smilegate for a Lost Ark crossover event with The Witcher. Well, now that exciting event is all set to kickstart next week, bringing a bunch of themed items and cosmetics to the incredibly popular Korean ARPG/MMO.
🐺 The Witcher comes to Arkesia!

Adventure alongside your favorite Witcher characters and look the part with skins! pic.twitter.com/MzeBOUd8bl

— 🎂 Lost Ark 1️⃣st Anniversary🎉 (@playlostark) January 10, 2023
When is the Lost Ark x The Witcher crossover event releasing?
The Lost Ark x The Witcher crossover event is releasing on January 18 and will be available till February 22. So, make sure you mark your calendars and do not miss out on this exciting experience.
Lost Ark x The Witcher crossover: What we know so far
View this post on Instagram
In the Lost Ark x The Witcher crossover event, players will be investigating a mysterious vortex leading to encounters with characters from The Witcher, including Geralt, Ciri, Dandelion, Yennefer, and Triss. The event will offer a series of quests you need to complete in order to earn rewards such as Witcher Potions, Jukebox songs, a Stronghold structure, a Title and more.
View this post on Instagram
"Uncovering the mysteries will lead to encounters with iconic characters from The Witcher on an all-new island and in new event quests. New Witcher-themed cosmetics will be available in the store, and new character customization scars, Cards, Stronghold structures, Emojis (and more) await adventurers who participate in the event," explains the official website.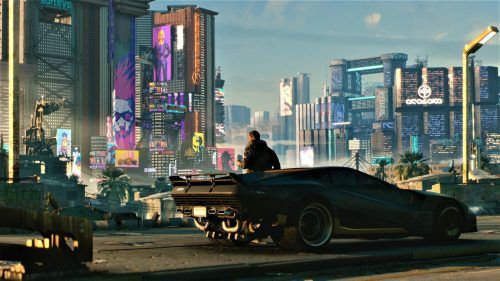 Additionally, players can purchase outfits based on the characters of Geralt and Ciri from the in-game store.
Here's what Twitter has to say about the exciting crossover
The Witcher x Lost Ark event brings Geralt, Ciri, and luscious Witcher hair styles to the MMO

Gerlat, Ciri, and a bunch of cosmetic rewards from The Witcher are coming to Lost Ark, thanks to a limited-time event arriving in the MMORPG later this month.

Going live on Janua… pic.twitter.com/ztRHN6xgvg

— AniGaming Nation (@AniGamingNatio1) January 11, 2023
Look like a Witcher while slaying monsters in Lost Ark. https://t.co/UAlYn8gAZ6

— Gamepur (@GamepurSite) January 11, 2023
Lost Ark: The Witcher Crossover Reaction!https://t.co/O6VmBhlGgl#gamer #streamers #twitchstreamer #supportsmallstreamers #streamerlife #twitchgamer #smallstreamer #twitchpartner #twitchaffiliate #twitchtv #videogames #Youtuber #gaming #youtubegaming #YouTube

— Bradlee Willey (@Bradlee59) January 11, 2023
Watch the trailer below:
(Hero and feature image credits: Courtesy official website/Lost Ark)
Frequently Asked Questions (FAQs)
Question: Is Lost Ark x The Witcher crossover entirely free?
Answer: Yes, Lost Ark's crossover event with The Witcher is available on their website for free.
Question: How to download Lost Ark?
Answer: Lost Ark can be downloaded for free from Steam.