Who doesn't love flaunting a good beard? However, at times, it can be quite difficult for some men to grow a proper and luscious mane. What a significant number of men seem to go through is an awkward phase of going from a fully clean shave to waiting till it is a properly grown beard. While we understand this is not the case for all men, a patchy beard is not an uncommon site. In case you happen to be one of those unfortunate folks who can't grow a beard to save their life, don't worry for we've got you covered. All it takes is a little bit of consistency, sticking to a routine, using products like a beard growth oil and following some basic beard growth tips.
Beard growth tips: The do's and the don'ts of growing a beard
Darshan Yevalekar, a hair designer for celebrities, shares a few tips on growing a proper beard. When asked about what to keep in mind before growing a beard, he explains, "To begin with, it is wise to choose beard patterns that suit your face and go well with your hair growth. If you have less growth but want a fully-grown beard, you may just end up with a scanty look. Please take the advice of a professional barber to assess your hair and recommend a suitable style. Once you achieve the desired beard length, visit your barber regularly to maintain and groom the shape. As for the products, use a good beard shampoo, beard conditioner, beard balm, beard moisturiser, and a good brush."
View this post on Instagram
Yevalekar also emphasises the importance of being patient while growing a beard. He continues, "The key to anything in life is persistence so don't give up on a dream beard just because it's not looking just the way you want it right now or if you are facing issues with growth. You have to give it time and maybe go through a trial and error phase before you figure out the right length and shape of your beard. Your hair may be curly and messy, scanty or thick, and sooner or later, with persistence, you will get it right. And as I always say, consult a professional to get answers you can't find on your own."
The ultimate tips for beard growth that men should add to their grooming regime
Step 1: Set a goal and be patient Setting a goal and being patient are two vital factors when it comes to growing a beard. This is a time-consuming process, which is why it's important to be patient and allow your beard to grow naturally. Setting a goal can help you stay motivated and focused on achieving the beard you want to flaunt. It's also important to remember that not everyone's beard grows at the same rate, so don't get discouraged if your beard isn't growing as quickly as you'd like it to. Be consistent with your beard care routine and over time, you'll start to see the results you're looking for. Additionally, don't forget that your beard will go through different phases as it grows, so it's important to embrace each phase.
Step 2: Maintain a healthy diet Maintaining a healthy lifestyle can be quite beneficial for your beard growth and health. Start with exercising regularly as it helps improve your blood flow, which can stimulate hair growth. Aim to get at least 30 minutes of moderate exercise each day. Other important factors include eating a balanced diet and staying hydrated. A nutritious diet can provide you with the vitamins and nutrients that are essential for beard growth. While there are no specific 'beard growth foods', you should focus on eating plenty of fruits, vegetables, lean proteins and healthy fats. Similarly, drinking plenty of water helps keep your skin and hair hydrated, which promotes healthy beard growth. Lastly, avoid harmful habits such as smoking or excessive drinking. Smoking especially can damage your hair follicles and reduce blood flow, thereby slowing down beard growth.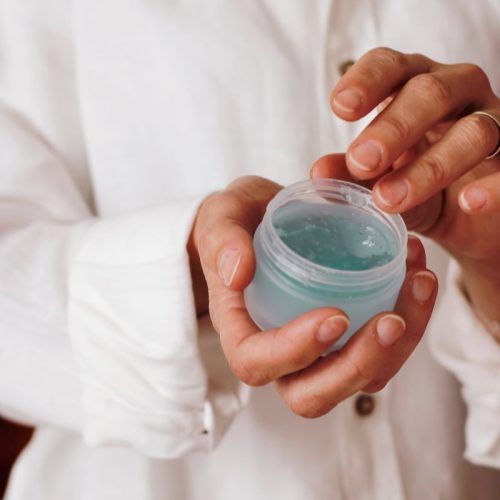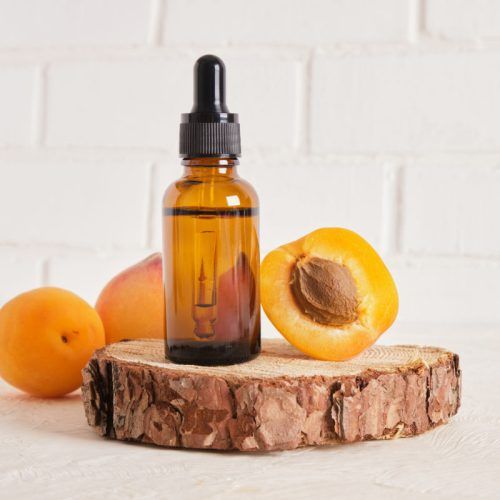 Step 3: Maintain a skincare routine While growing a full beard, a regular skincare routine is equally important as the skin underneath your beard can become dry and itchy. Make sure you cleanse your face and beard twice a day with a gentle cleanser. This will help remove dirt, oil and dead skin cells which can cause irritation and clogged pores. The second step is to exfoliate frequently. Use a facial scrub or exfoliating brush to gently exfoliate your skin and beard once or twice a week. This will help remove any buildup of dead skin cells and promote healthy beard growth. To prevent dryness and itching, use a good hydrating moisturiser and apply a small amount of beard oil each day. Doing so will also help nourish your beard and keep it soft and manageable.
Step 4: Invest in the correct beard care products We cannot stress enough the importance of investing in the proper beard care products. Think of these as your soldiers on the frontline. Yevalekar suggests that one should definitely invest in a good beard shampoo and avoid using generic shampoos. He further adds, "In humid weather, beard oil is not needed but you may need it in dry weather. While combing, use a good paddle brush, not a comb as the former helps your beard to retain a shape. A comb works really well for the moustache, but you need a paddle brush and a trimmer for a beard."
So be it a beard growth oil, a beard comb or a beard shampoo, it's essential to stock up on these vital additions to your grooming kit.
Step 5: Trim your beard regularly While growing a beard, it is important to continue trimming your beard regularly. Doing so helps keep your beard looking neat and tidy, which can create the appearance of fuller growth. Frequent trims also help prevent split ends and breakage.
(Hero and feature image credit: Courtesy Unsplash/Andrea Donato and Emm Dee Singh)
Frequently Asked Questions (FAQs)
Question: How can you grow a beard faster?
Answer: For faster beard growth, men should maintain a healthy lifestyle and proper skincare routine.
Question: What stimulates beard growth?
Answer: Eating healthy, working out, living a stress-free life, sufficient sleep and using the proper beard care products stimulates growth.
Question: Which vitamin is good for beard growth?
Answer: Biotin is the best nutrient for beard growth. It helps increase the thickness of your beard over time.
Question: Which beard oil is best for beard growth?
Answer: While choosing the correct beard oil, watch out for ingredients such as biotin, castor oil, jojoba oil, onion oil and argan oil.
written by.
Sanika Achrekar
Digital Writer, Augustman
Sanika lives for fashion and skincare. She enjoys writing about style, beauty, and lifestyle. She worked as a fashion writer for Man's World India magazine. When not writing about designers and trends, she likes to shop, travel, try new Sushi restaurants, practise pilates and rewatch her comfort shows.