As the June sun graces us with its warm embrace, it is time for men to elevate their skincare game and embrace a routine that will keep their skin healthy, vibrant and protected. The scorching heat, increased humidity and prolonged sun exposure during this season can take a toll on your skin, causing dehydration, sun damage and other harmful effects. However, you need not fear, for we have crafted the perfect summer skincare routine for men to follow.
From cleansing and exfoliating to hydrating and offering sun protection, we have curated a bunch of summer skin care tips that are both efficient and effective, allowing you to effortlessly maintain a healthy and youthful complexion. By embracing these summer skincare tips, you will be ready to tackle your outdoor adventures, beach days and other social gatherings with ease.
Summer skincare routine for men: How to deal with acne-prone skin?
Dr Durga Satheesh, a Kaya Consultant dermatologist, advises on how to tackle acne-prone skin during the scorching heat.
She opines, "While dealing with acne-prone skin, use non-comedogenic products. For example, choose skincare products that are labelled non-comedogenic, which means they won't clog your pores. This can help prevent breakouts. Also, avoid touching your face as doing so can transfer bacteria and oil particles from your hands to your skin, potentially worsening acne. If you have acne-prone skin, consider using over-the-counter acne treatments containing ingredients like salicylic acid or benzoyl peroxide. Follow the instructions carefully and consult a dermatologist. Sun exposure also aggravates acne and increases inflammation. So, ALWAYS wear sunscreen with at least SPF 30 and seek shade during peak sun hours."
So, with that vital insight in mind, here's our guide to the perfect summer skincare routine for men to follow this season. You can thank us later when you don't have to deal with those annoying de-tanning facials.
Summer skincare tips for the humid season
Cleanse your face twice a day Dr Geetika, Aesthetic Physician and founder of Isaac Luxe, suggests cleaning your face twice a day during the summer months. "Cleaning your face with a good quality detoxifying cleanser or face wash is very essential as men's skin is much oilier. Avoid using soap. Cleansing is also important as it cleans the pores and removes excess oil."

She further adds, "Try to use cleansers which contain Vitamins A, C and E before shaving as they are absorbed more into the skin, prevent ingrown hairs and keep the skin naturally healthy."
Improve your beard care routine It is absolutely essential to maintain a proper beard care routine for the summer. Utkarsha Chaudhary, Beauty and Training expert at Boddess Beauty advocates for the following:
"Wash your beard regularly and don't let dirt or oil build up on it. Use a mild shampoo or a cleanser specially made for a beard wash. Do not skip conditioning and properly massage your beard – let the moisturiser seep in well. Ensure that you dry your beard properly after a wash. This helps prevent dryness, itchiness and beard dandruff."
For those men with fuller beards, he suggests, "If you have a fuller beard, try using a beard brush or a comb to detangle and style your beard. Start all the way from your roots and work your way down. To keep your beard hydrated and nourished, apply a beard balm or beard oil daily. This will help soften the hair and promote healthy beard growth. Look out for jojoba oil, argan oil, shea butter or essential oils. Using excessive heat on your beard can damage your beard hair and further growth. Minimize the use of styling tools and always use a heat protectant spray before you use any such tools."
Exfoliate, exfoliate and exfoliate! Exfoliation helps with removing dead skin cells and unclogging pores, which is particularly important during the summer months when sweat and oil can lead to acne breakouts. Use a gentle exfoliator about two to three times a week. Avoid harsh scrubbing as it might pop your pimples, cause bleeding and damage your skin. It's advisable to use gentle exfoliants with salicylic acid or glycolic acid once or twice a week.
Pro tip: Do check with your dermatologist before applying actives to your skin.
Moisturise and tone Moisturising and toning your skin are vital elements of any skincare routine. It is advisable to opt for lightweight and oil-free moisturisers for the summer to keep your skin hydrated without making it greasy. To this effect, moisturisers with ingredients like hyaluronic acid can be quite useful in helping your skin retain its moisture. Adding toners to your skincare routine can also help balance your skin's pH levels and remove any remaining impurities that are left post-cleansing. Also, look for alcohol-free toners to avoid drying out your skin.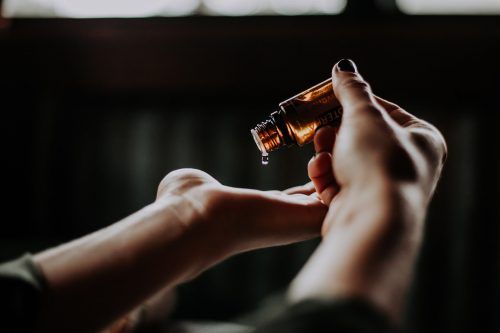 Apply sunscreen every two hours Sunscreen should be reapplied every two hours during the summers (or even more frequently if you're sweating heavily or engaging in water-based activities like swimming). This is because the effectiveness of sunscreen diminishes over time, especially when exposed to sunlight, sweat and water. Reapplication is crucial to maintain adequate protection against harmful UV rays. Additionally, it's important to apply sunscreen at least 15 to 30 minutes before sun exposure to allow it to get fully absorbed by your skin.
Do not 'over shave' Dr Geetika explains how our skin combats the sun's harsh UV rays and generates and de-generates itself. In other words, our skin works overtime during this weather as it repairs and heals after every shave. She suggests, "It would be better not to shave every day and give the skin some proper time to repair. Make sure you are using an aftershave as it helps to restore lost moisture and oils after a close shave. You'll also need an aftershave to protect your skin and reduce its sensitivity to the sun. Look out for a natural aftershave and nourishing oils for an even-toned complexion."
Have a healthy diet While skincare might work externally, as the famous saying goes, 'You are what you eat'. As such, our skin is heavily impacted by our dietary and lifestyle choices.
Dr Geetika recommends adding superfoods such as tomatoes, avocados, berries, almonds and apricots to your diet as these food items have anti-ageing properties. They also act as anti-oxidants which protect your skin from wrinkles and keep it naturally healthy. Needless to say, drinking a lot of water also helps flush out impurities from your body. Avoid oily and deep-fried food as the process of digestion slows down during summer and oily foods are hard to digest. Alternatively, include more leafy vegetables, pulses, yoghurt, salmon and chicken in your regular diet to get glowing skin.
Indulge in skin treatments Summer skincare routines for men can greatly benefit from some skincare treatments.
The summer sun can cause significant damage to the skin, including sunburns, hyperpigmentation and premature ageing. Treatments such as Hydrafacials, chemical peels and laser treatments can provide a boost of hydration to combat the drying effects of the heat. Certain treatments like microdermabrasion can also remove dead skin cells and promote a more even skin tone, allowing your sunscreen to be more effective as well.
Serums are wonderful for skincare routines for men Adding serums to your summer skincare routine can provide additional benefits and address specific concerns. After cleansing, take a few drops of your chosen serum onto your fingertips and apply it to your face. It's advisable to select a serum that targets your specific skin concerns. For summers, Dr Durga recommends looking for an antioxidant-rich serum with ingredients such as Vitamin C or green tea extracts. These serums help protect your skin from damage caused by environmental factors such as sun exposure. Another one to add for hydration would be a hyaluronic acid serum as it helps retain moisture, making it an excellent addition to a man's summer skincare routine. Lastly, men should add a niacinamide serum to their summer skincare routine. This can help regulate oil production, minimise the appearance of pores and improve overall skin texture. It's also a beneficial ingredient for those with oily or acne-prone skin.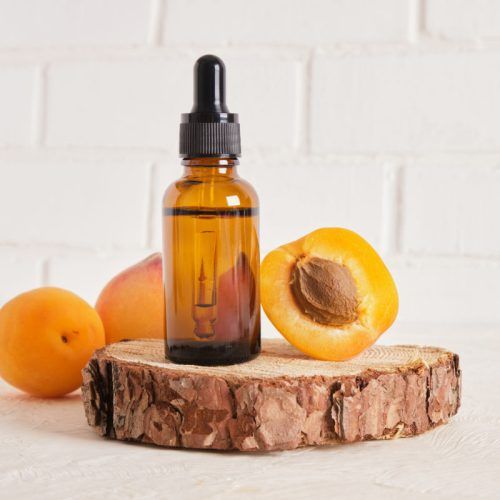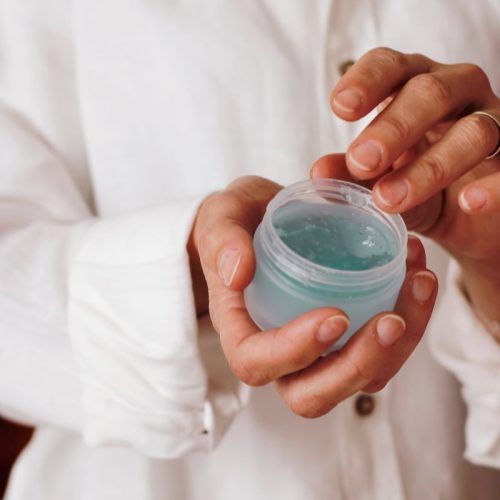 (Header image source: Courtesy Unsplash/ Nati Melnychuk)
(Feature image source: Courtesy Pexels/ Content Pixie)
Frequently Asked Questions (FAQs)
Question: What can make your skin glow in the summer?
Answer: A good skincare routine and a healthy diet can make your skin glow in the summer.
Question: Which sunscreen should I use during summer?
Answer: Use any sunscreen with SPF 30 or higher. The Skin Cancer Foundation recommends SPF 15 every time you leave your house and SPF 30 if you plan to be in the sun for most of the day.
Question: How to layer my skin for protection in summer?
Answer: Start with cleansing your skin and then apply a thin layer of moisturiser. Follow this with a layer of SPF 30 sunscreen and you are good to go.
Question: How can I reduce acne on my face naturally?
Answer: You can reduce face acne by maintaining good skin hygiene, following a healthy diet, regularly applying moisturiser and sunscreen and avoiding sun exposure.
Question: How to treat a sunburn?
Answer: To treat a sunburn, take frequent cool baths or showers to help relieve the pain and use a moisturiser that contains aloe vera extracts to help soothe the sunburned skin.
written by.
Sanika Achrekar
Digital Writer, Augustman
Sanika lives for fashion and skincare. She enjoys writing about style, beauty, and lifestyle. She worked as a fashion writer for Man's World India magazine. When not writing about designers and trends, she likes to shop, travel, try new Sushi restaurants, practise pilates and rewatch her comfort shows.