Lee Zii Jia is having a great 2023 Badminton Swiss Open as he just entered the tournament's quarter-finals. The Swiss Open is an annual international badminton tournament held in Switzerland, it attracts some of the best badminton players from around the world who compete in various categories such as men's singles, women's singles, men's doubles, women's doubles, and mixed doubles.
The tournament is known for its competitive matches and has gained popularity among badminton enthusiasts worldwide. The 2023 edition of the Swiss Open is currently underway, and the matches have been intense and exciting so far.
Lee Zii Jia defeats Nhat Nguyen of Ireland to reach the Swiss Open quarter-finals
View this post on Instagram
During the qualification round of 16 at the 2023 Swiss Open badminton tournament, Lee Zii Jia competed against Nhat Nguyen of Ireland in a match that secured him a spot in the quarter-finals.
Despite a strong start by the Malaysian shuttler, Nguyen managed to make a comeback and tie the first game at 19-19 before Lee eventually ended the Irishman's rally.
In the second game, Nguyen took the lead twice early on. However, Lee managed to find his rhythm and won five consecutive points, taking the lead and ultimately bringing the match to an end.
Even though Nguyen saved three match points, Lee emerged victorious with a cross-court smash. The entire match lasted 51 minutes with the scores 21 – 19, 21 – 15.
With this win, Lee will now face an unseeded opponent in the quarter-finals, either Mithun Manjunath of India or Lee Chia-Hao of Chinese Taipei. It's worth noting that no seeded players remain in Lee's half of the draw, which means that the earliest he could face another seeded player would be in the final.
Overall, the Malaysian badminton star has played for over two hours in his two matches so far, making his victory even more impressive.
Lee Cheuk Yiu reaches the quarter-finals
Hong Kong had a great reason to celebrate as well as Lee Cheuk Yiu made it to the quarter-finals after defeating Indian shuttler Srikanth Kidambi in straight sets 22 – 20, 21- 17. He will now face Koki Watanabe of Japan in the semi-finals.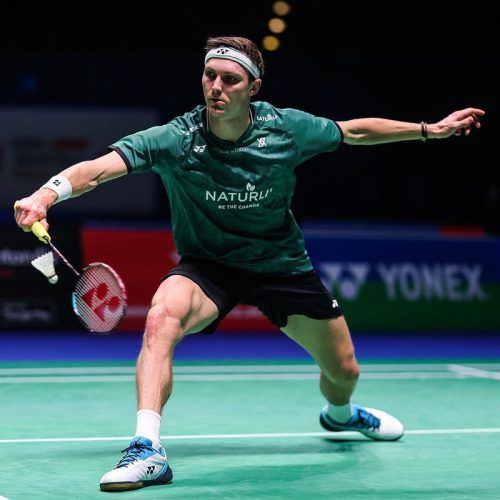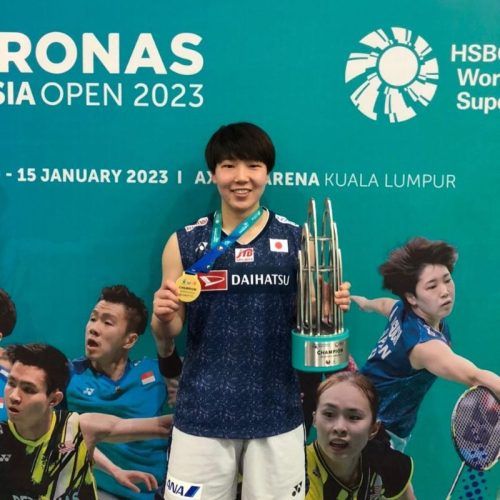 (Hero and feature image credits: @leeziijia/Instagram)
This story first appeared in Lifestyle Asia Kuala Lumpur