Forget Songkran, Christmas, Halloween, and New Year's. These 'holidays' originate from various corners of pop culture, and one of them was yesterday: April 25, the "Perfect Date". Christmas might find malls adorned in decorations and couples out and about on Valentine's, but these 'holidays' are as important nonetheless. Sort of. Kinda. Because yesterday was April 25th, which is an important day for fans of 2000's Miss Congeniality (and the weather), we've enumerated some of these pop culture "holidays" that people "celebrate". From Star Wars to noodlehead Justin Timberlake, here are the pop culture "holidays" you need to know about.
April 25 aka The Perfect Date, May the Fourth Be With You, Mean Girls Day, and Galentine's Day: pop culture "holidays" to celebrate.
The Perfect Date – April 25th
In the 2000 film Miss Congeniality, William Shatner's Stanley Fields asks Miss Rhode Island to describe her perfect date—y'know, like a fancy dinner, a walk on the beach, or a movie. The unassuming and charming Miss Rhode Island, however, replies "April 25th, because it's not too hot and not too cold. All you need is a light jacket."
Thanks to Miss Rhode Island, April 25 will now forever be known as the perfect date.
Star Wars Day – May 4 The greeting "May the Force be with you" is used many times in the Star Wars universe so it make sense that May 4 would be dubbed Star Wars Day, also known as "May the Fourth be with you". While it originally started of as an unofficial fan-appointed day for all things Star Wars, Disney and Lucasfilm have since embraced it. The day is followed by another unofficial holiday fans dub "The revenge of the fifth".
It's Gonna Be May – the entirety of April
Some of you may be too young to remember but Justin Timberlake used to sport a pre-cooked instant noodle hairstyle and was part of a boyband called NSYNC. One of their hit songs is "It's Gonna Be Me", which Timberlake over-enunicates in true boyband fashion. And in true internet fashion, it has become an enduring meme whenever May is just around the corner—or really, the second April starts. The meme is so well-known that a simple beaming photo of Justin Timberlake is enough for people to know what it means. I guess April should be NSYNC Month.
Mean Girls Day – October 3
Who could forget the day when Aaron asked Cady what day it was? The short yet iconic scene has turned October into Mean Girls Day, a celebration of all things to do with the 2004 film written by Tina Fey and starring Lindsay Lohan and Rachel McAdams. Of course, we also shouldn't forget that there's a Mean Girls-related occasion every week: wearing pink on Wednesdays.
Start of term at Hogwarts – September 1
The first of September marks the start of the new school year at Hogwarts School of Witchcraft and Wizardry. That means students converge on King's Cross Station, run headfirst into a seemingly solid wall, and emerge onto Platform 9¾ to board the Hogwarts Express. To mark the event, King's Cross Station IRL actually makes a special announcement at 11am on September 1st, which many Potterheads eagerly wait for.
Galentine's Day – February 13
Parks and Recreation's Leslie Knope decided to celebrate the women in her life a day before Valentine's Day. Thus, Galentine's Day was born, a day dedicated to celebrating your girl besties. Sure, you may get flowers and chocolates tomorrow or just spend some time alone, but the day before Valentine's is reserved for your girlfriends, the women who have helped you get to where you are right now.
The Umbrella Academy's birthday – October 1 All of the Umbrella Academy siblings were born on the same day, October 1, to women who suddenly just found themselves pregnant and immediately going into labour. These 43 children had special abilities, with seven of them eventually adopted by billionaire/alien/worst father of the century Reginald Hargreeves. While October 1st hasn't been officially dubbed as "Umbrella Academy Day", fans of the series and comic books usually commemorate it as such.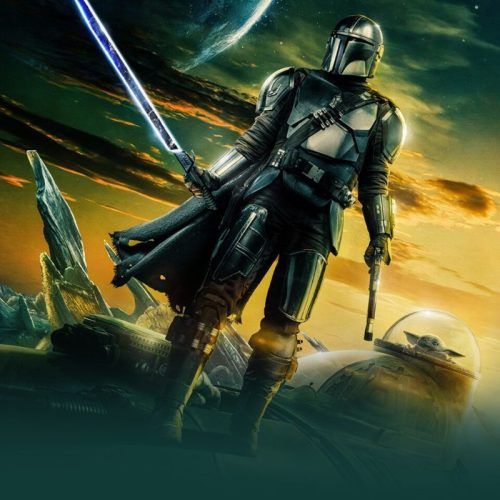 [Hero image: Warner Bros.]
This story first appeared on Lifestyle Asia Bangkok