There's a certain amount of recognition that comes when you're considered the best of one's profession. For Giacomo Giannotti, the owner and Master Mixologist of Paradiso, being awarded the World's Best Bar, is an accolade that's not to be taken lightly.
Giannotti's bar, situated in Barcelona was ranked number one in The World's 50 Best Bars of 2022. Taking the top spot as the Best Bar in Europe and on the planet, Paradiso also gains the distinction of being the first bar outside New York or London to have been bestowed the honour. Being the top ranked bar in the world is testament to the talent, ability and creativity Giacomo Giannotti and his team have invested in Paradiso. The speakeasy bar was opened by Giacomo in 2016. Hidden behind an antique refrigerator in the back of an unassuming pastrami shop in Barcelona's trendy El Born district, Paradiso offers a truly masterful take on the speakeasy.
The bar combines technique, precision and creativity with an unwavering sense of fun. Signature cocktails such as the Supercool Martini, uses 'supercooled' gin to build an iceberg in the glass before tailoring the final product tableside for a uniquely personal guest experience.
Those elements were presented in full force during a recent guest shift orchestrated by the Rosewood Phnom Penh for the benefit of its guests. As part of the Rosewood Bar Series held the hotel's Sora Sky Bar, the property has made some of the world's best bars and mixologists accessible to us on this side of the world.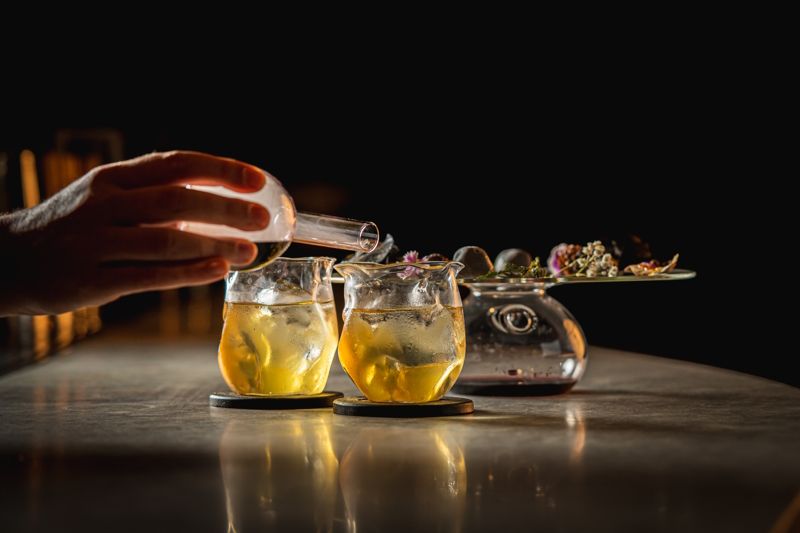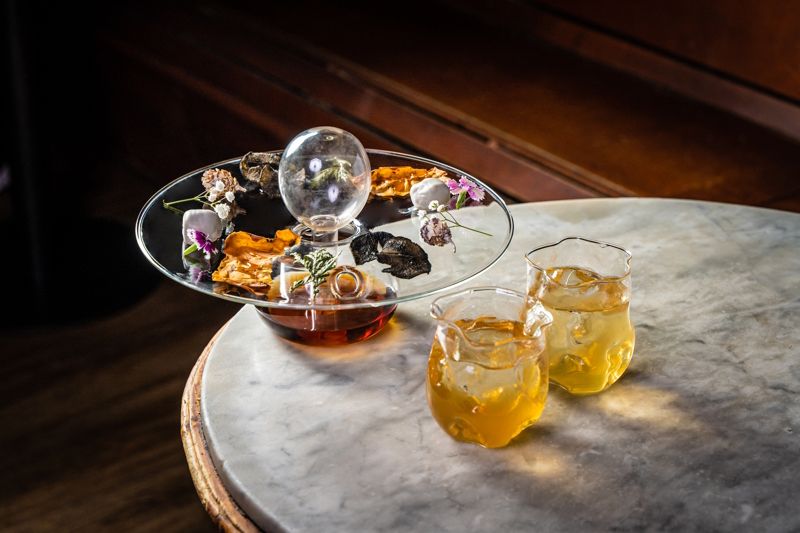 The ongoing program saw a number of top mixologists from the World's Best Bars set-up shop at Sora Sky Bar for a short stint throughout 2022. With the year drawing to a close, Rosewood Phnom Penh evidently saved the best for last by flying in Paradiso owners Giacomo Giannotti and Margarita Sader for its final guest shift of the year.
Held over two nights in late November, Giacomo provided a taste of Paradiso with several signature tipples. The Master Mixologist from Tuscany, wowed the crowd with a specially curated cocktail menu featuring several Paradiso signatures. High above the capital city of Cambodia, Giacomo and Margarita showcased why Paradiso emerged the top of the field with inventive and creative takes on cocktails.
With cocktails that utilised ingredients like Sichuan Pepper, and props such as LED lights and an edible coffee cloud, the cocktails served by Giacomo during his guest shift blended elements of mixology, special effects and molecular gastronomy. Managing to corner Giacomo just after his guest shift at Sora Sky Bar, AugustMan sat down with the talented mixologist to discover his take on cocktails, guest shifts and what it takes to become the number one bar in the world today.
That was a very successful first day, you must be tired?
Yes, it was, I am very happy. I only arrived last night and it took me 30 hours and three flights to get to Phnom Penh. But it was worth it because it's been a great experience, because I also get to the see the country, the city and its people.
You must be extra busy these days after winning Best Bar in the World?
(laughs), year super busy. We have seen more people coming to the bar now. Being given the accolade has certainly given us tremendous exposure, we have had more visitors from across the world coming to Paradiso.
How did it feel to win?
Honestly, it's an amazing recognition. I am super proud of the team, happy and honestly sometimes I don't believe it because it's a big acknowledgement. At the same time we also have to be pragmatic and not get ahead of ourselves. After all, it's a day-to-day job for us to make cocktails to talk to the guests. Don't get me wrong, it's amazing and it now comes with more pressure to do well but that doesn't change the fact that we have to get on with what we want to give to our guests at Paradiso.
Did you ever think Paradiso would one day win Best Bar in the World?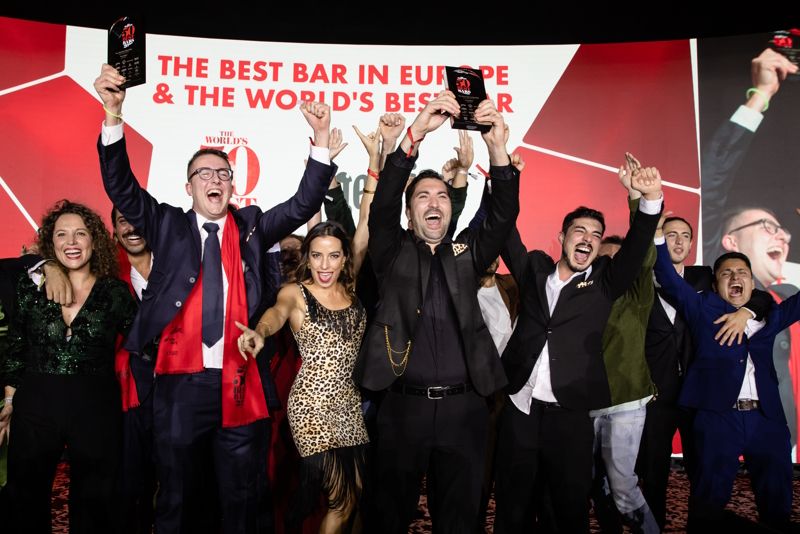 I was hoping we would one day get this big. When we opened several years ago, I dreamt about making the list because I love my job. There is no greater secret than daily work and having believed in ourselves. Everything is based on creating the best experience for the customer with passion. It's a great motivation and an immense responsibility for us. It forces us to improve and elevate our craft and I am happy this has happened.
Do you feel the landscape of bartending and cocktails have transformed immensely in recent years?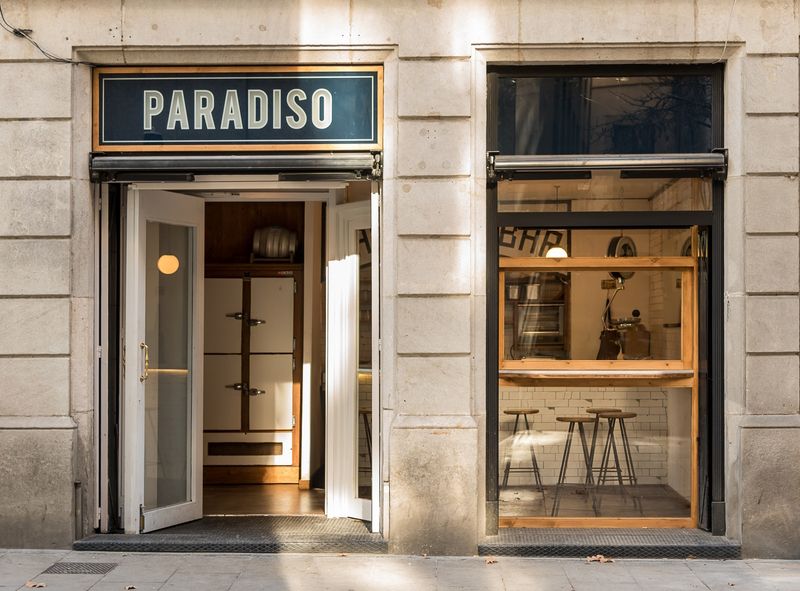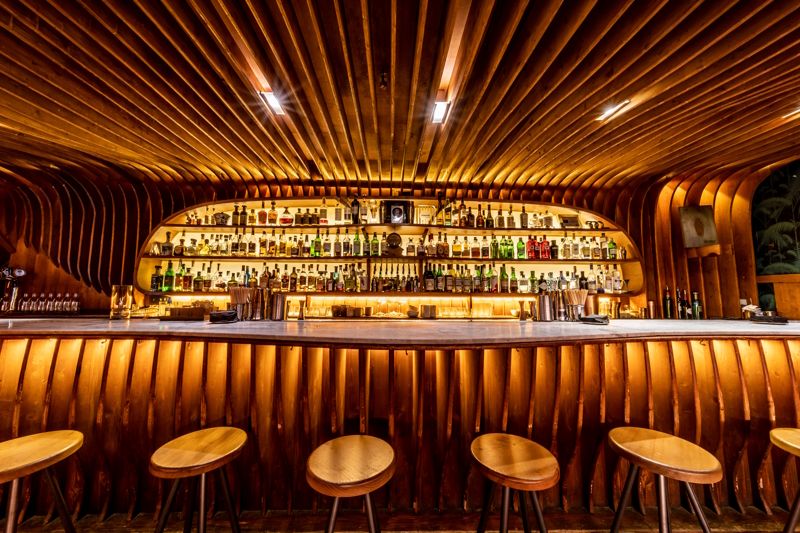 For sure. I think we saw the change since ten years ago. Before, it was just five or six bars like us around the world. Now, there are different cocktail bars across the world with varied concepts, ideas and approach to cocktails. Because of this, people today are more exposed. They go to a cocktail bar to get an experience and enjoy themselves and not just get a drink.
You constantly mention experience, what sort of experience do you want to give your guests?
A complete one. When you step into Paradiso, you already get an experience because it's a speakeasy bar. You don't realise it until you enter. Inside, the atmosphere we have created is amazing, it's a happy magical place with incredible cocktails that are sometimes a little crazy and crafted with different techniques. We have put a lot of thought into the preparation and what we want to accomplish, because we want to give our guests something they haven't encountered before.
Where do you get the inspiration for your cocktails?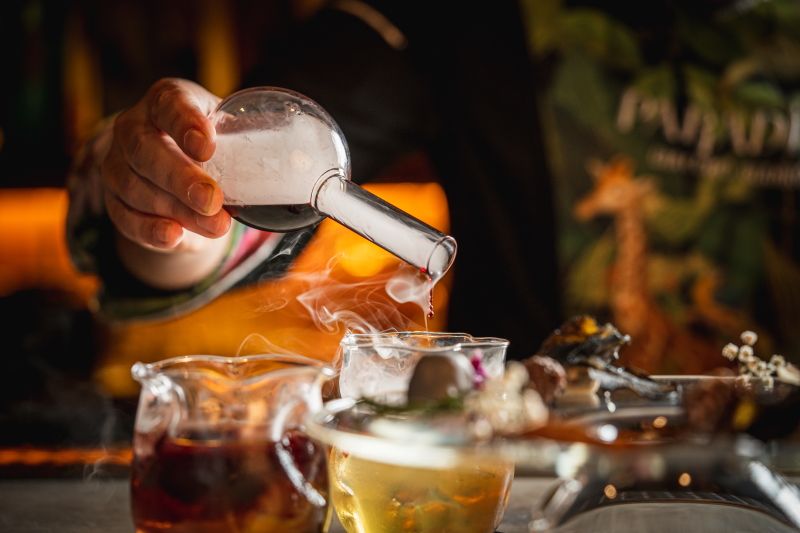 The inspiration comes from teamwork at Paradiso, it encompasses concept to creation. We always begin with a concept, for 2022 we chose the evolution of humankind and our approach is centred on cocktails inspired by the evolution of humans and what we have done throughout history. We always strive to push the boundaries and do something different with our cocktail concepts. The year before our concept was focused on the universe and prior to that it was illusions. These concepts and ideas allow us to push our creativity in making cocktails.
Is there pressure in what you want to accomplish in the world of mixology? The pressure? (laughs), I don't have time to relax that's for sure. We have always remain constant in pushing our state of mind. We started Paradiso with three people seven years ago and now we have 40. But we keep the same mentality and every year, we will try always to do better but the mentality and approach will always be the same.
Do you see Paradiso maintaining its position at the top of the World's Best Bars in 2023?
Well, we have already started our work for this year, so we will see.
(Images: Paradiso/Rosewood Phnom Penh)
written by.
Richard Augustin
Digital Editor
Richard went from the confines of the kitchen working as a professional chef into the realm of media twenty years ago. In his two-decade career in writing, he has plied his trade in a number of regional print and digital media organisations in the lifestyle, in-flight, entertainment and finance space. When not busy chasing deadlines and writing stories for AugustMan, you can find him experimenting with recipes in his kitchen.