Vacheron Constantin has a rich and record-breaking heritage in making complicated watches. As early as 15 years after the company's founding in 1755, Vacheron was producing complicated timepieces. By the beginning of the 20th century, the company was recognised as one of the most important complicated watchmakers around, attracting the attention and business of the world's most important collectors, including King Fuad I and his son King Farouk of Egypt. In 1918 James Ward Packard of Packard automobiles commissioned one of the most complicated watches of the era,
The million dollar question is: 'Which brand offers the best value these days?'
Looking at Christie's auction results, the answer is typically: Vacheron Constantin. Whether vintage or modern, Vacheron Constantin represents an excellent investment in terms of complications, design, workmanship and heritage. For these reasons and more, collectors love the house of Vacheron Constantin, and competition at auctions for the finest examples that surface each season is intense. Vacheron Constantin's 262-year history encapsulates centuries of watchmaking, and its patrons have ranged from the kings of Thailand to the Wright Brothers and Harry Truman. Today, Atelier Cabinotiers is the department of Vacheron Constantin which creates unique timepieces at the behest of clients, including the Vladimir ultra-complication unveiled in 2011. Bespoke Commission: Vacheron Constantin Les Cabinotiers Armillary Tourbillon
Tradition is the illusion of permanence and it often carries the pressure (and sometimes, duty) to conform and cater to "the way things have always been done". But with Vacheron Constantin's Les Cabinotiers Armillary Tourbillon designed exclusively for Rolls-Royce Amethyst Droptail, it's clear that this isn't what happened; and for a brand as steeped in legacy and heritage as these two, the objet d'art that has been birthed is nothing less than revolutionary. In response to bespoke commission from a client who collects both luxury cars and fine watches, Vacheron Constantin created the unique Les Cabinotiers Armillary Tourbillon, designed to fit into the fascia of this equally exquisite Rolls-Royce Coachbuild.
he two centuries-old brands share a quest for perfection that consists of constantly pushing the limits of feasibility. This philosophy is an excellent catalyst for innovation and good taste, both technically and aesthetically. – Christian Selmoni, Vacheron Constantin's Director of Style and Heritage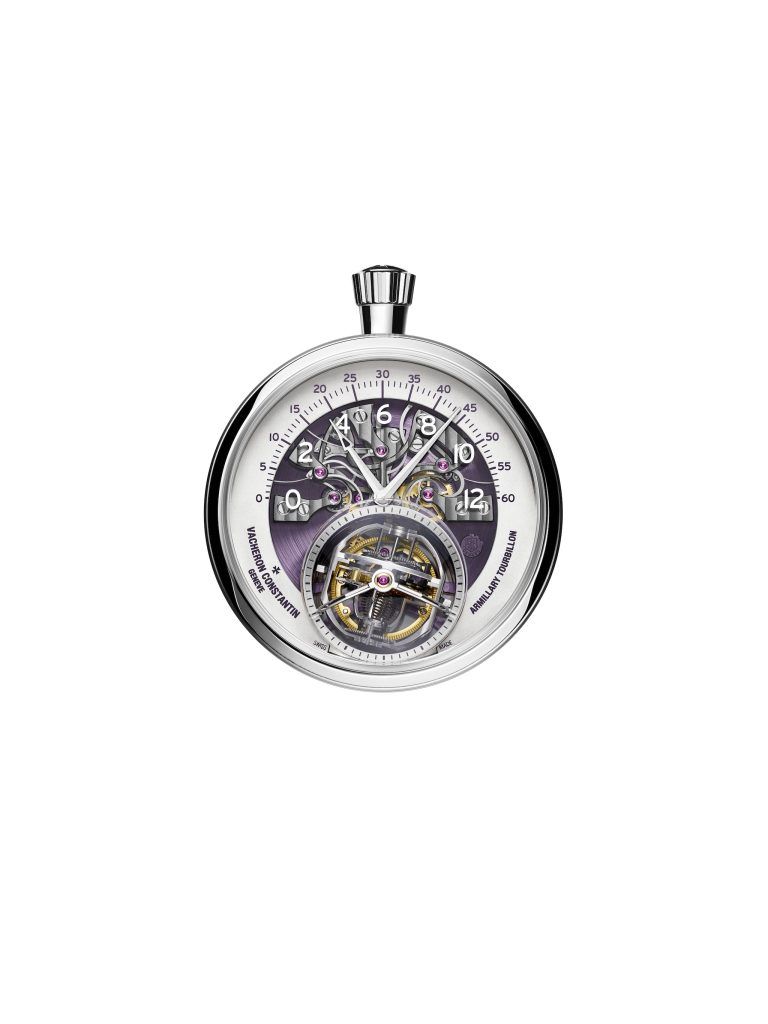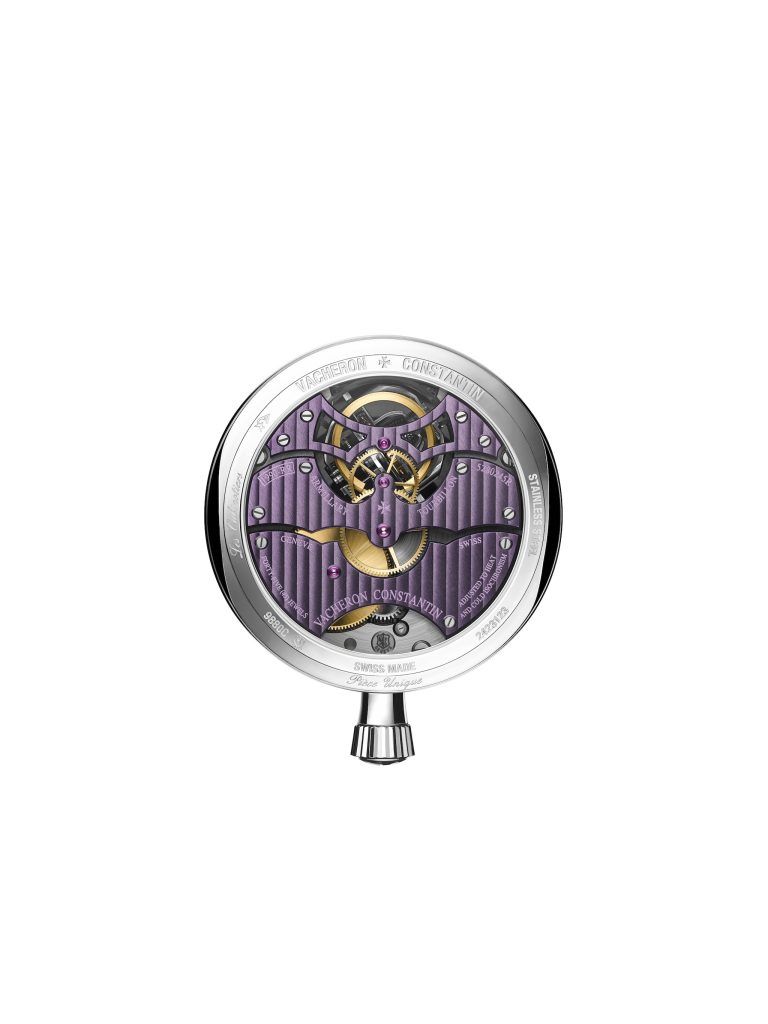 How an Objet d'Art is created
The French term objet d'artハdescribes an ornamental work of art,ハbut this objet is no mere ornament. A complication conceived as a means of compensating for chronometric imprecision resulting from pocket watches remaining vertical in the vests of well-coifed, three-piece suit-wearing gentlemen, this gravity-compensating device is no mere tourbillon either. While "tourbillon" might be commonly understood horological nomenclature to watch enthusiasts today, given its less than uncommon status in product lines, the addition of "Armillary" prefix refers to a high complication of immense rarity and exclusivity to the House of Vacheron Constantin. The term is a nod to the work of 18th-century French watchmaker Antide Janvier, who invented a moving sphere with a planetary gear known as an armillary.
What makes this edition extra poetic, is the concept was destined to be displayed on the Calamander Light open-pore wood veneer dashboard of Rolls-Royce Amethyst Droptail which given the watch's vertical position within the car, the presence of such a special regulator at the heart of the mechanism makes perfect sense. Housed within an elegant, fully integrated yet removable holder mechanism, allowing its owner to use like the impeccably conceived timepiece as a pocket watch like the ones used by gentlemen of yore. Icing on the cake: the deliberately oversized crown positioned at 12 o'clock reminiscent of vintage hand-wound chronometers and pocket watches, serving a practical function of facilitating manual winding thus ensuring 58-hour power reserve.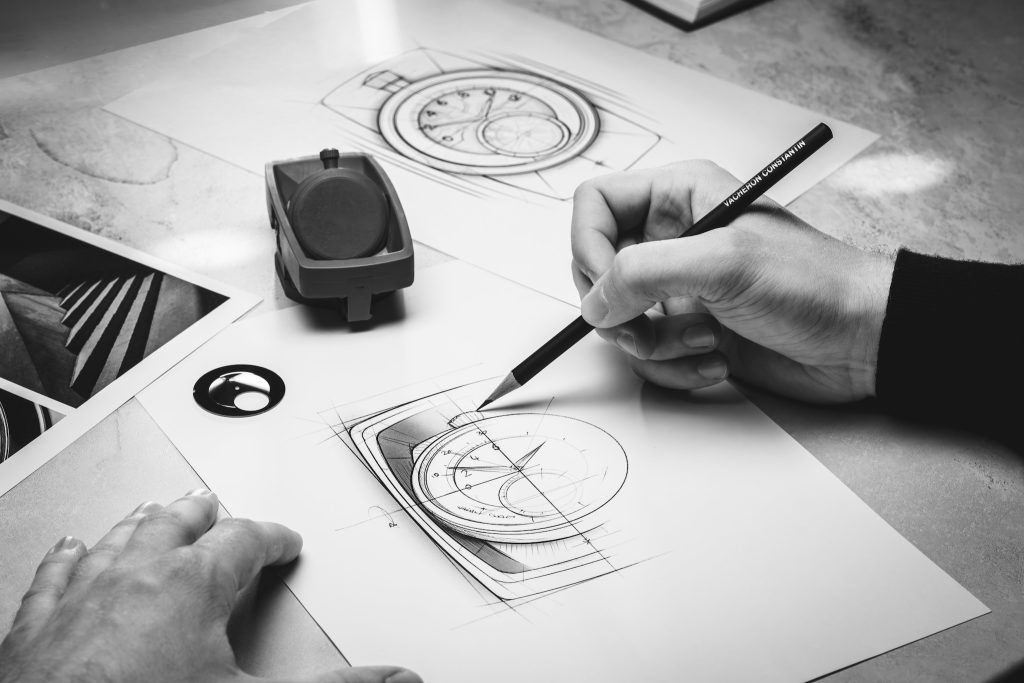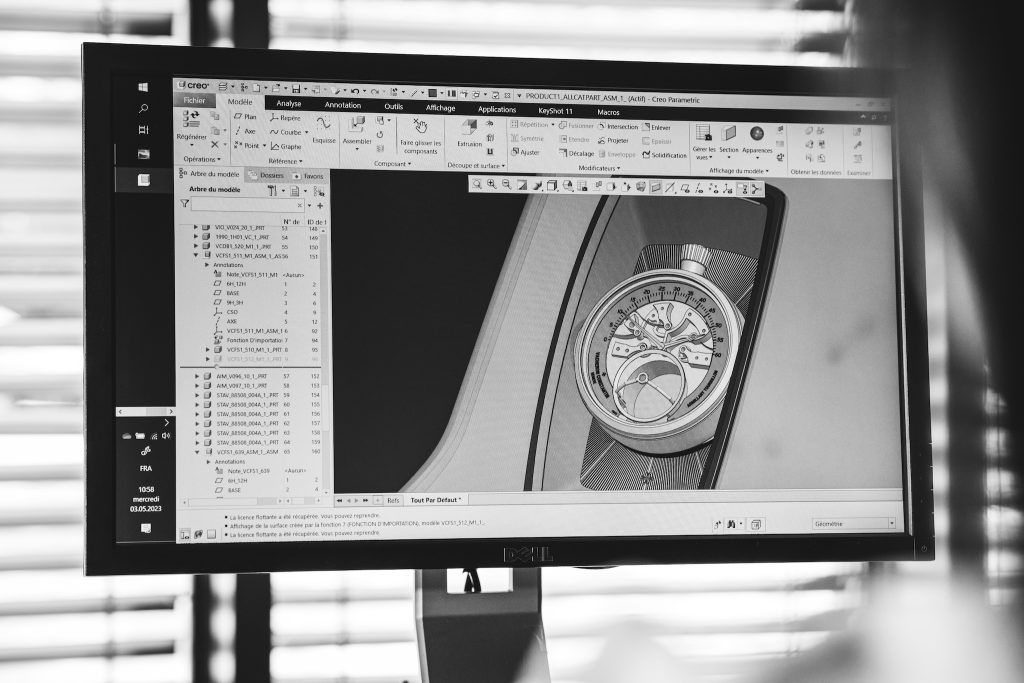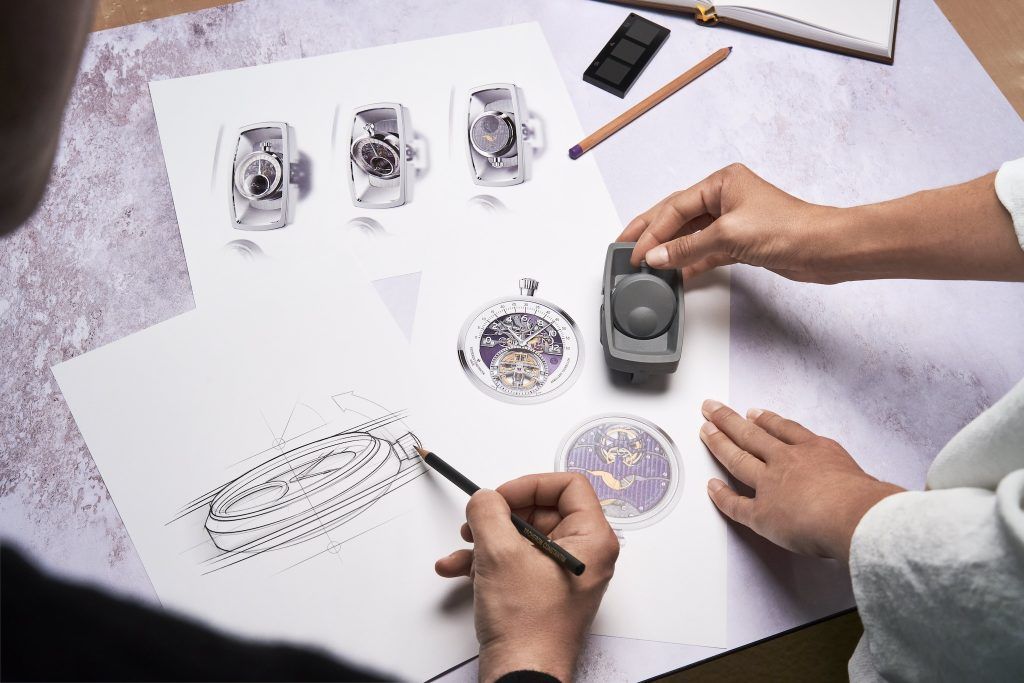 "The two centuries-old brands share a quest for perfection that consists of constantly pushing the limits of feasibility," explains Christian Selmoni, Vacheron Constantin's Director of Style and Heritage. "This philosophy is an excellent catalyst for innovation and good taste, both technically and aesthetically."
Visually, this tourbillon evokes the interlocking circles and armillas (graduated metal discs) of the famous scientific instrument modelling the celestial sphere. Equipped with a spherical hairspring (hence, breathing in a perfectly concentric manner is a particularly rare phenomenon in contemporary watchmaking ミ giving the tourbillon a perfectly concentric beat, thereby also ensuring enhanced isochronism and therefore, remarkable precision unlike a traditional spiral hairspring), an Armillary Tourbillon is not just a multi-axis tourbillon that combines different cage speeds; instead, both cages of such a unique tourbillon rotate at an identical rate of 60 seconds per revolution on different axes. Visually, it appears like a gyroscopic tourbillon; however, the axis of the outer cage is perpendicular to the dial while the inner cage is parallel, and neither is set upon a gimbal. Nevertheless, it's no less of a visual spectacle as a multi-axis tourbillon going at different speeds.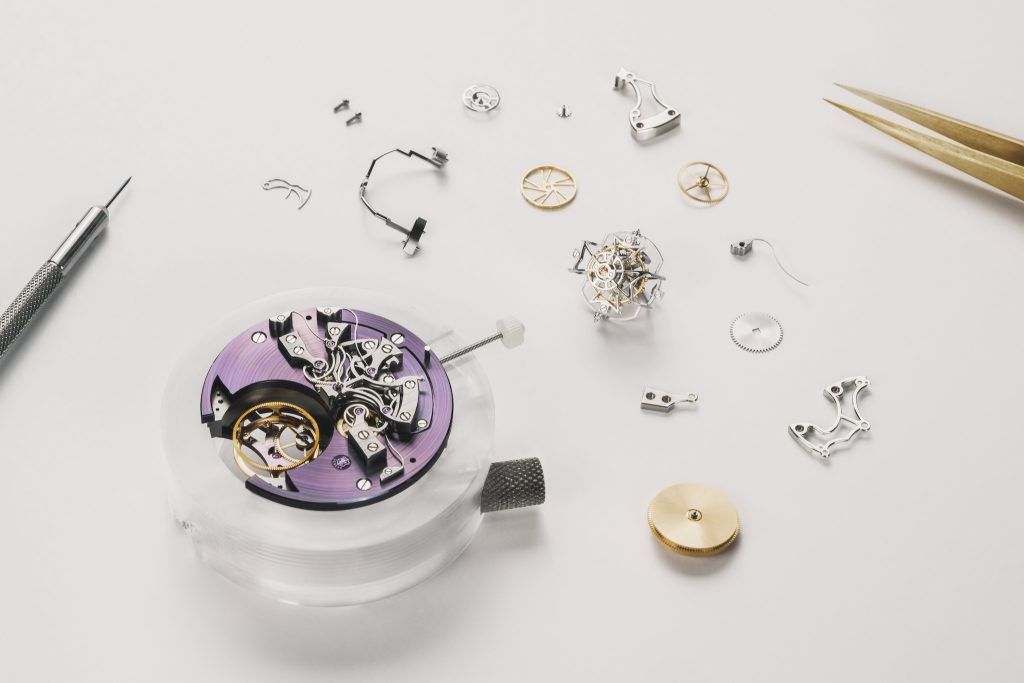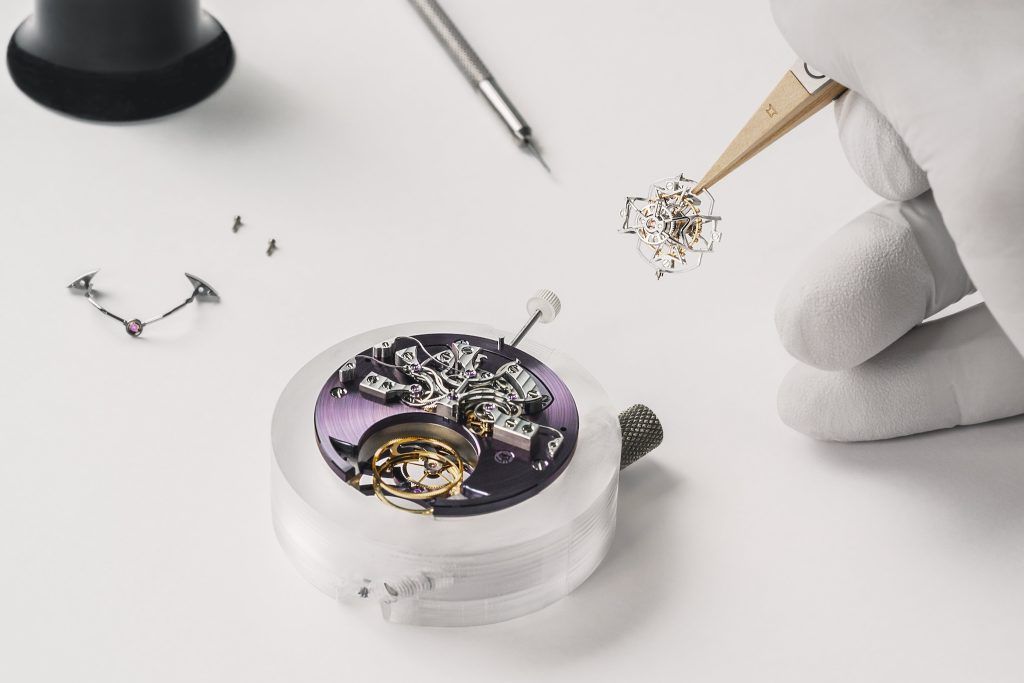 Tradition Meets Modernity
While this sort of tourbillon architecture is rooted in tradition, the combination of a patented escapement made up of a silicon escape wheel as well as a silicon lever with diamond pallet stones, endows the mechanism with a vision of the future of mechanical timekeeping: For centuries, material science had struggled with the demands of watchmakers who required their gear work to lose as little energy as possible to friction; today, diamond and silicon (elements with the lowest friction coefficient known to mankind without the need for lubrication) greatly enhance the mechanism's reliability. This performance is all the more remarkable in that the instantaneous double retrograde mechanism requires driving torque throughout the power reserve. Advanced scientific and engineering know-how join in a thoroughly traditional bit of clockwork putting paid to the notion that tradition implies some sort of blind adherence to "the way things were done".
Four patents have been filed for the technical innovations featured in calibre 1990. First, there is the instantaneous retrograde system, controlled by a single minutes cam that perfectly synchronises the jump of the two hands at midnight or noon. The patented escapement collet ミ a component securing the inner end of the balance-spring ミ is made of titanium. The fact that this material matches that of the regulating organ results in improved regulator performance. The third patent concerns the architecture of the tourbillon carriages, which rotate every 15 seconds to form a Maltese cross motif, the Vacheron Constantin emblem. The last patent relates the diamond-coated silicon pallet-lever, which offers greater resistance to wear and an optimised friction coefficient.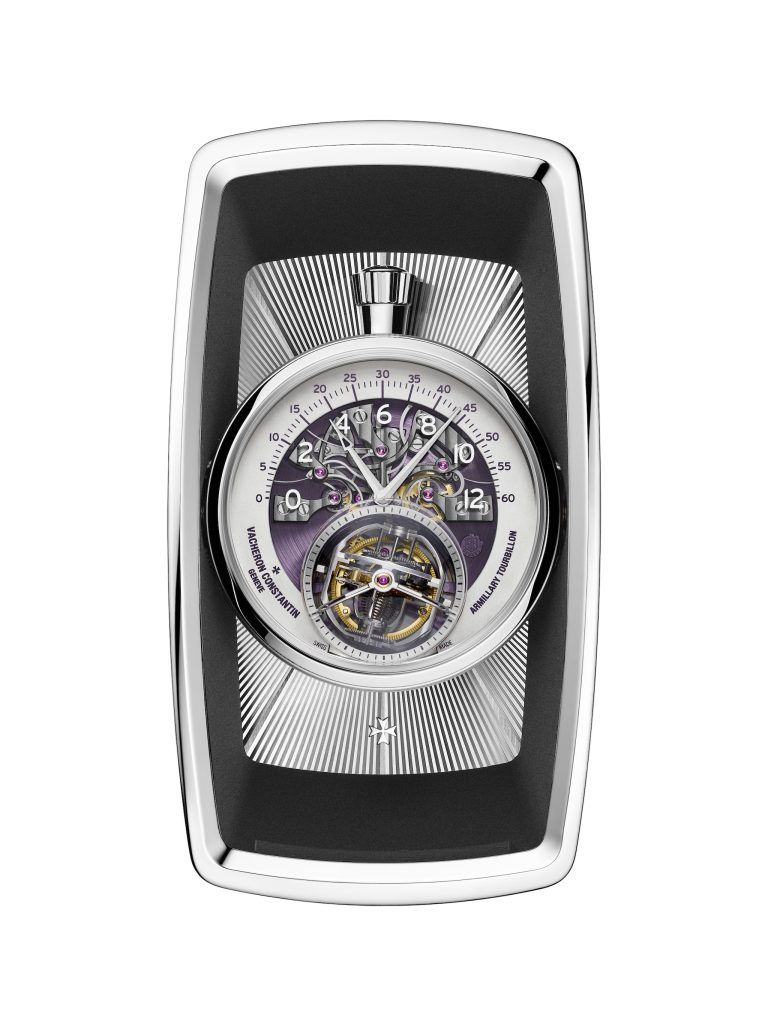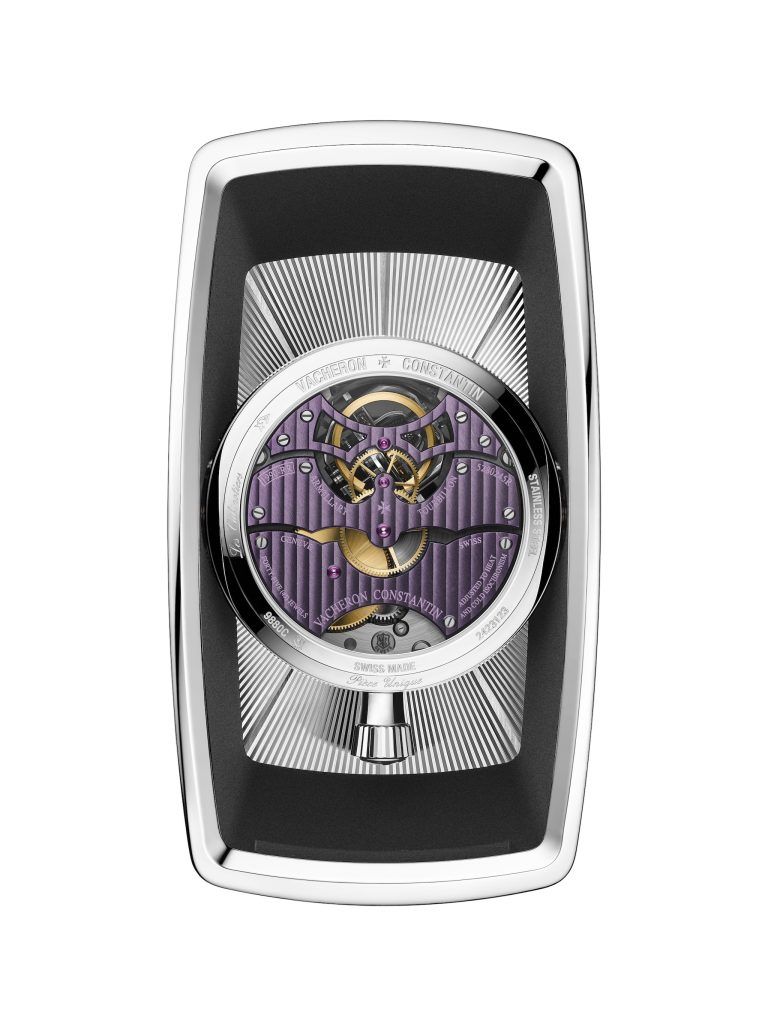 The attention devoted to details and finishing demonstrate the meticulous care lavished on the project by the Rolls-Royce Coachbuild and Vacheron Constantin teams. The sapphire dial of the timepiece reveals the full beauty of calibre 1990, including a mainplate featuring a mauve-coloured NAC galvanic coating with a circular satin finish ミ an original shade matching the hue of Rolls-Royce Amethyst Droptail's leather seats. On the dial side, the bridges are sharply cut, hand-bevelled and adorned with a C冲es de Gen竣e pattern also found on
the rear-side bridges in the same mauve colour. The watch and its accessories can be kept in a display case in the same Calamander Light open-pore wood and the Amethyst leather used for the interior of this specially created Rolls-Royce.
Vacheron Constantin's archives reveal this isn't the first timepiece commissioned for an automobile; in fact, they had made one in 1928, and this particular Rolls-Royce Coachbuild commission represents a first in the company's modern history. AM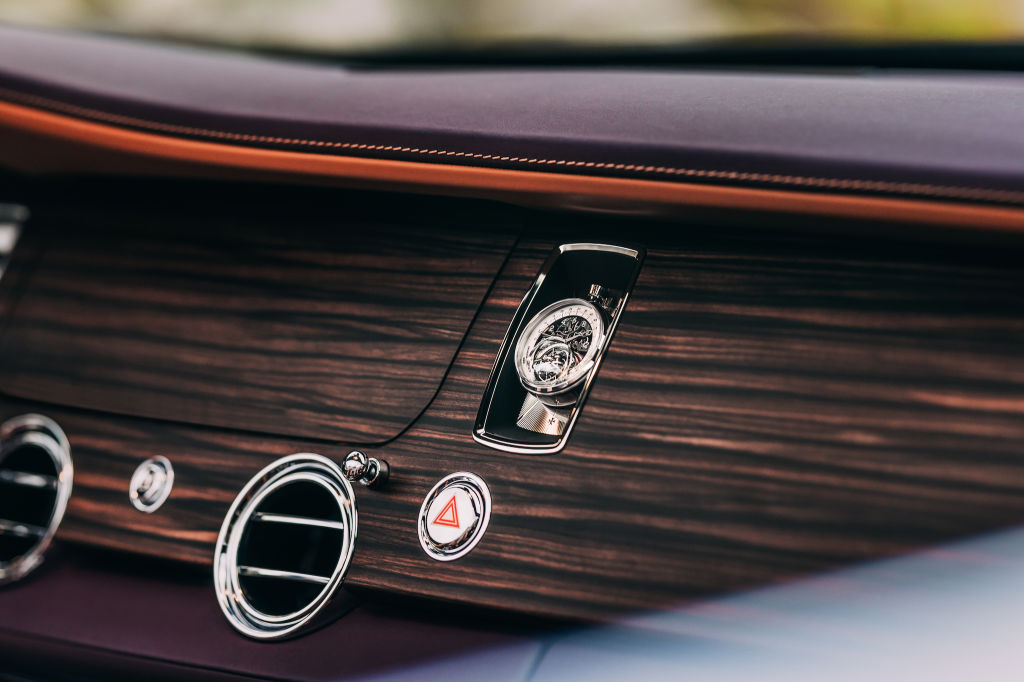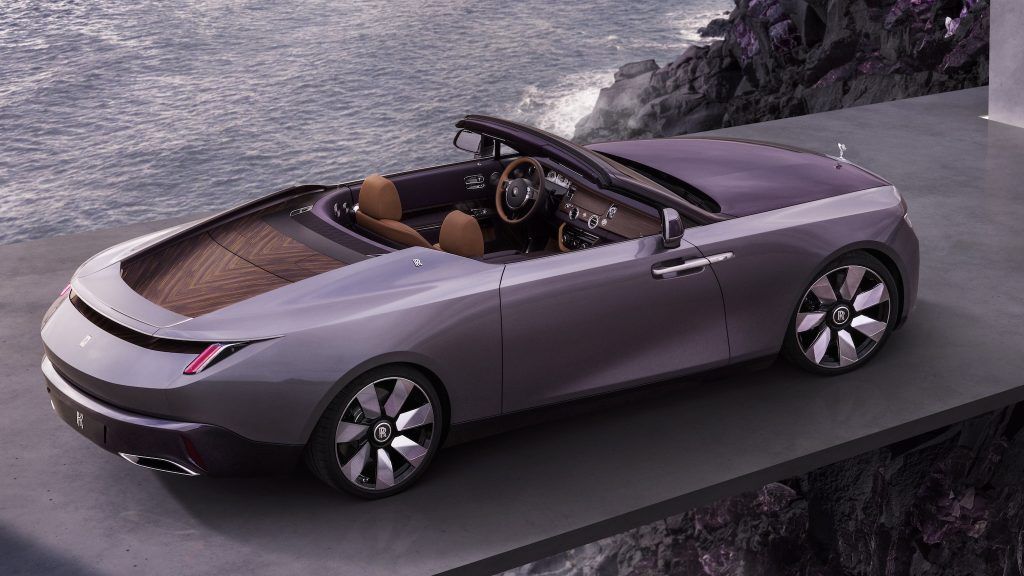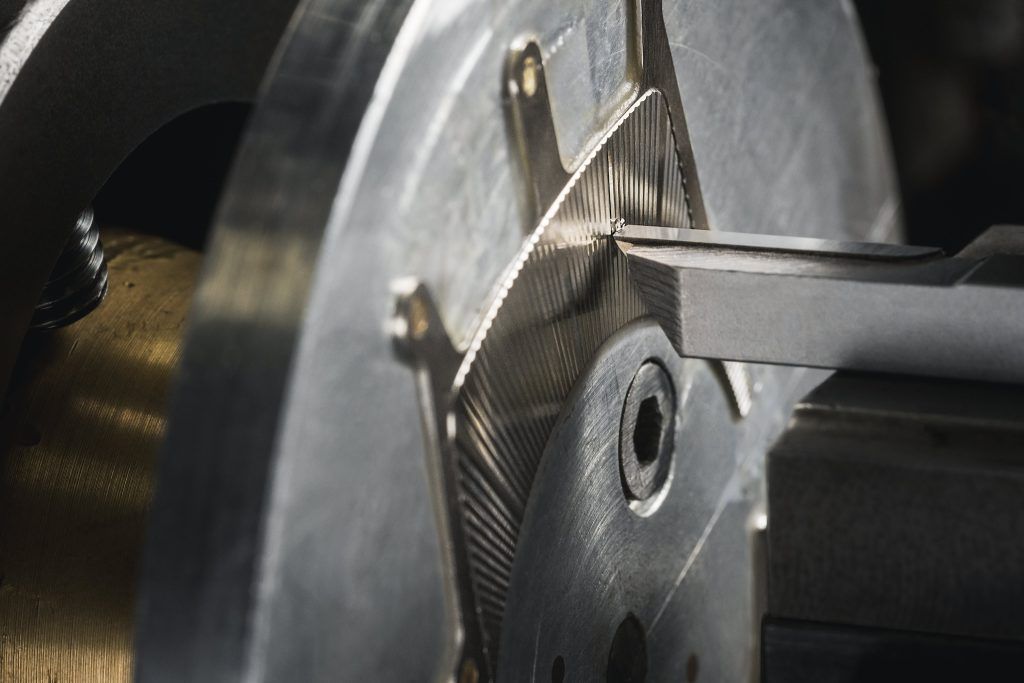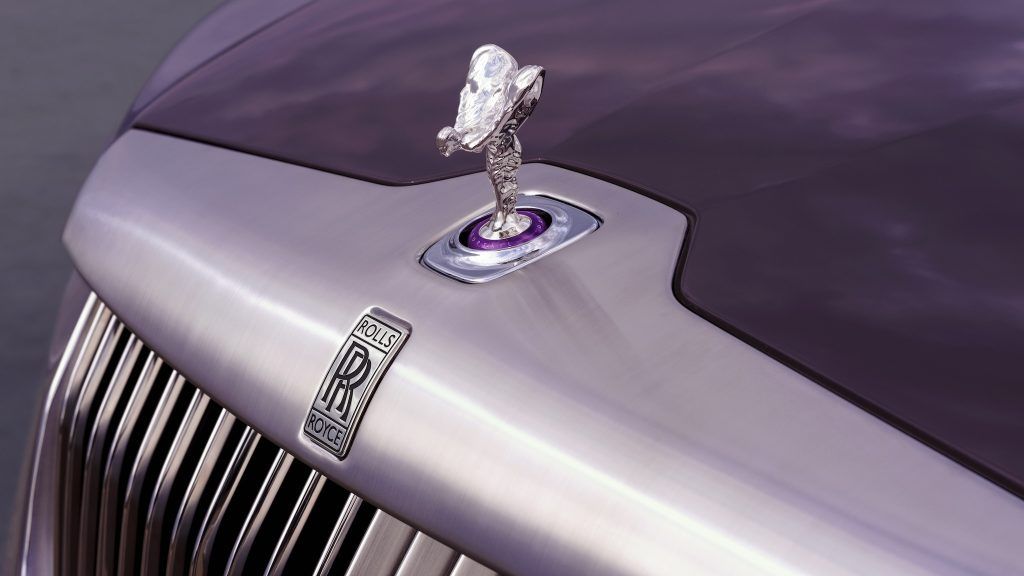 written by.
Jonathan Ho
Managing Editor
Jonathan Ho might have graduated with a business degree but he thumbed his nose at commerce and instead opted for a harder life in journalism. He edits Augustman, a title he first joined when he became a writer after a career in advertising and now, earns a living writing commentaries on the luxury industry. Subscribe to the magazine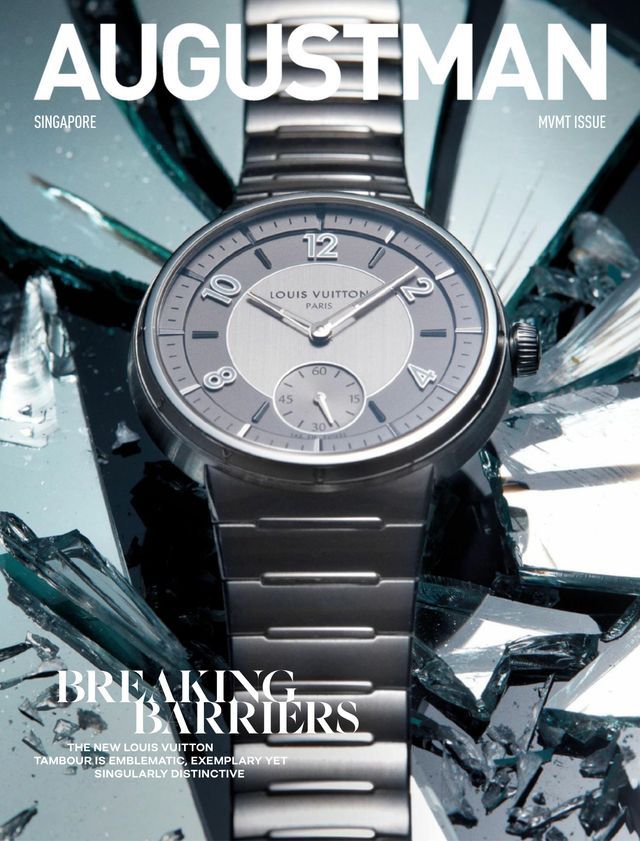 Subscribe Now