Today is International Women's Day (IWD) and it celebrates the achievements of women worldwide and recognises the challenges that still hinder their growth. The IWD in the Asia Pacific, too, holds the same significance, and the day gives the opportunity to highlight the difficulties women face in this region.
While personalities like Michelle Yeoh (Malaysian actress), Aung San Suu Kyi (Burmese politician), Nicke Widyawati (Indonesian businesswoman), Nirmala Sitharaman (India finance minister) and Tsai Ing-wen (Taiwanese president) are among many who are torch bearers in their respective fields, there is still a lot that remains to be done for women on the ground.
Among various issues that continue to disrupt the lives of women in the region are domestic violence, child marriage and socio-cultural discrimination. So, to counter these offshoots of the patriarchal system, it becomes all the more important to have an understanding of International Women's Day, its history and significance as well as be aware of what we can do to make a difference.
Here's all you need to know about IWD and gender equality
International Women's Day: What is it and how it started? International Women's Day is observed globally every year on 8 March to celebrate women's battle for equality. It also serves as a reminder of how they have been subdued for centuries and what they have achieved when given a fair platform.
The history of IWD dates back to 1909 when National Women's Day in the United States was first celebrated. The following year, the argument for a global women's day was made at the International Women's Conference in Denmark in 1910, and then finally Germany became the first country to mark International Women's Day on 8 March 1914.
Protests and seminars were staged in the years that followed, to highlight the necessity of granting women equal rights for an "equal future".
Finally getting on board, the United Nations officially recognised IWD in 1977 and in 1996, the UN unveiled its inaugural theme — "Celebrating the past, Planning for the Future." Now, every year 8 March has a theme and a tagline to honour women from various backgrounds.
Significance of International Women's Day in Asia Pacific
IWD has its own importance in the Asia Pacific given the grave socio-cultural problems the region has.
According to a 2018 report on World Economic Forum, 15 percent to 68 percent of women in this region are victims of domestic violence and had experienced it, be it physical or sexual or both, at the hands of their partner.
Additionally, child marriage and teen pregnancy have also impeded their growth in the region. Their participation in the labour force as their education gets stalled after pregnancy.
The COVID-19 pandemic, too, has hit them hard. Other than giving rise to gender-based violence, the lockdowns have widened the gulf between them and their male counterparts in online education and remote working.
International Women's Day 2023 global and Asia Pacific themes The theme for global International Women's Day 2023 is '#DigitALL: Innovation and technology for gender equality'. The aim is to promote the idea of gender equality in the digital world, as 37 percent of women do not use the internet even when they make up nearly half the world's population. Their participation in the virtual world becomes all the more crucial given that about 75 percent of jobs will be related to science, technology, engineering and mathematics by 2050.
Asia-Pacific's International Women's Day event will be a regional take on a global campaign that will promote innovation and technology in the digital world. The event, as per unescap.org, will be held at UN Conference Centre in Bangkok, Thailand.
Jointly convened by UN Women and UN ESCAP, the event will have various government officials, experts and professionals to discuss "gender equality and the empowerment of all women and girls in the digital era."
Why does International Women's Day matter? International Women's Day's observance acts as a conspicuous sign of progress towards generation equality. Additionally, it endows how far and in what direction society needs to go to maximise the gains. It also educates people on how women play an integral part in the progress of humanitarianism and deserve equal opportunities in society.
How can you be a part of achieving gender equality — #IWD2023?
All you need to do is have the desire to educate people about equality. The easy actions you can take to support #IWD2023 are:
Participate in an IWD event You can try to be a part of a festival or a march if it's happening in your city. To find more details, click here. If you cannot physically attend the event, join any virtual gathering you get to know of. Check out event details and sign up for the one that catches your attention.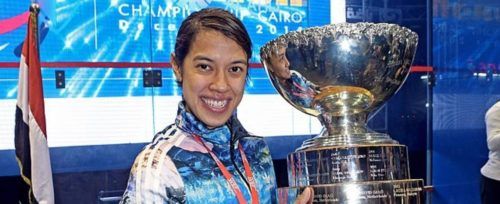 Thrive to learn more Try knowing more about feminism by reading books such as A Vindication of the Rights of Woman by Mary Wollstonecraft, A Room of One's Own by Virginia Woolf, Feminism Is for Everybody by Bell Hooks and Gender Outlaw by Kate Bornstein. Also, read about women's struggle for civil rights around the world.
Teach your pals Acknowledge the accomplishments of your female activists and leaders, and role models by using the hashtag #IWD2023 on social media platforms to spread awareness among your friends.
Contribute to a feminist cause of your choice Various organisations are fighting for women's rights as well as gender equality. Thus, if their efforts inspire you to contribute and be a part of a worthwhile cause, think about making a donation. For more information on this, click here.
(Hero and featured image credit: Jill Wellington/Pexels)
This story first appeared in Lifestyle Asia Hong Kong
Frequently Asked Questions (FAQs)
Question: What countries celebrate International Women's Day?
Answer: There are numerous nations that observe International Women's Day as a public holiday, including Afghanistan, Armenia, Azerbaijan, Belarus, Burkina Faso, Russia, Cambodia, China (for women only), Cuba, Georgia, Guinea-Bissau, Eritrea, India, Madagascar (for women only), Moldova, Mongolia, Montenegro, Nepal, and many more.
Question: Is March 8th International Women's Day?
Answer: Yes, 8 March is International Women's Day which is celebrated to foster women empowerment and gender equality.
Question: Is International Women's Day every year?
Answer: Yes, every year International Women's Day is celebrated on the 8 March.
Question: Why is March 8th International women's day?
Answer: It all started from National Woman's Day, which was first celebrated in the US in 1909. Later next year, the argument for a global women's day was made, and the first International Women's Day was marked on 8 March 1914 by Germany. Finally, the UN officially recognised the IWD in 1977, after which it is celebrated globally every year on 8 March.
written by.
Priyanshi Agrawal
Travel, lifestyle, wellness, and finance writer Priyanshi is somebody who gorges on self-help and mythology reads, follows fitness trends, and stalks some famous travellers. She has two years of experience working with travel, hospitality, and tech companies. Travelling acts as a spark in her relationship with writing.