You might have heard about Joe Manganiello and Sofia Vergara announcing their divorce after nearly eight years of marriage.
Sofia Vergara and Joe Manganiello have separated after seven years of marriage, Page Six reports. pic.twitter.com/6VkvMHr9DZ

— Pop Base (@PopBase) July 17, 2023
In a statement given to Page Six, they expressed their challenging choice to divorce and emphasised their deep love and care for each other. The statement said, "We have made the difficult decision to divorce. As two people that love and care for one another very much, we politely ask for respect for our privacy at this time as we navigate this new phase of our lives."
According to People magazine, the couple initially crossed paths at the White House Correspondents' Association dinner in 2014, where Vergara's Modern Family co-star Jesse Tyler Ferguson played a pivotal role in introducing them to each other. It's worth noting that the actress was engaged during that period and when the news of Vergara's breakup surfaced, Manganiello approached Ferguson to ask for her phone number.
In 2015, Vergara and Manganiello exchanged wedding vows in Palm Beach, Florida. It was reported that Manganiello popped the question to Vergara during their Christmas getaway at the St. Regis Hotel in Princeville, Hawaii. Since then, some people have unfairly labelled the actor as just being Vergara's 'Instagram husband'. That's highly unfortunate since he actually possesses a multitude of talents and attributes that extend beyond being anyone's 'Instagram husband'.
So on that note, let's take a look at Joe Manganiello's net worth, career highlights, impressive car collection and luxurious properties. After all, he's no slouch himself.
Who is Joe Manganiello?
Joe Manganiello was born on December 28 in Pittsburgh, Pennsylvania to Susan and Charles Manganiello. His mother's ancestry is German and Armenian. He grew up in Mt. Lebanon, Pennsylvania, along with his younger brother, Nicholas. Manganiello attended St. Bernard School, a Catholic elementary school in Mt. Lebanon, before moving on to Mt. Lebanon High School. He excelled academically and graduated with honours in 1995. He also went on to receive the school's Great Alumni Award in 2011.
During his high school years, Manganiello displayed his athletic skills by captaining the football, basketball and volleyball teams and playing at varsity level for all three sports. His passion for acting began to take shape when he won the role of Jud Fry in the senior year production of Oklahoma! at his school. He also engaged with the school's TV studio and started creating films with his friends, fueling his interest in pursuing a future in acting.
Manganiello graduated with a Bachelor of Fine Arts degree in acting from Carnegie Mellon School of Drama. During his time at Carnegie Mellon, he actively participated in theatre productions. He even wrote, produced and acted in a student film called Out of Courage 2: Out for Vengeance. He then ventured to New York City and Los Angeles through university programs, engaging in group auditions that helped him establish valuable connections in the entertainment industry. These connections ultimately led to an agent and a manager which further led to opportunities like screen testing for Sam Raimi's Spider-Man. How much is Joe Manganiello's net worth in 2023?
As of July 2023, Joe Manganiello's net worth is USD 45 Million and he reportedly earns over USD 3 million per year, as reported by CA Knowledge. While that number is quite impressive, it pales in comparison to Vergara's net worth which is said to be a whopping USD 190 million.
His career highlights
The actor embarked on his film career with the notable role of Flash Thompson in Sam Raimi's Spider-Man. However, it was his breakout portrayal of werewolf Alcide Herveaux in the popular HBO series True Blood that truly brought him widespread recognition. Additionally, he also portrayed the recurring role of Brad Morris in the hit series How I Met Your Mother and was also a part of the early '00s popular drama series One Tree Hill. He has also made guest appearances in the television series CSI: Crime Scene Investigation and its spin-offs. Beyond television, Manganiello has made a mark in the film industry as well by appearing in notable movies like Magic Mike, Magic Mike XXL, Pee-wee's Big Holiday, What to Expect When You're Expecting, Sabotage and Rampage. He also went on to showcase his talent in the war film Behind Enemy Lines: Colombia. Further expanding his filmography, Manganiello joined the DC Extended Universe in 2016, taking on the role of Slade Wilson aka Deathstroke in the 2017 film Justice League.
In 2013, he ventured into writing and became a published author with his first book Evolution published by Simon & Schuster's Gallery Books. Not limiting himself to acting and writing, Manganiello made his directorial debut in 2014 with the documentary La Bare, a project which he also produced and financed.
Joe Manganiello's net worth: The actor's assets and car collection According to reports, Manganiello possesses numerous real estate properties. He owns a splendid residence in Pennsylvania and an opulent mansion in Beverly Hills. Apart from these, he has also acquired various other properties. With Vergara, he used to reside in an Italian-style mansion in Beverly Hills, which was a modern house with seven bedrooms, 11 bathrooms and around 11,400 square feet of living space.
Coming to his car collection, the actor boasts some truly impressive wheels. They feature some fine models including a stunning Cadillac Escalade, a Range Rover and a Lexus.
His brand endorsements and clothing brand
View this post on Instagram
In 2013, Manganiello introduced his own fashion brand called Death Saves, which specialises in streetwear inspired by themes of fantasy and heavy metal. They also offer a selection of luxurious jewellery, clothing and gaming accessories. Throughout their existence, the company has developed authorised merchandise for popular TV shows like Game of Thrones and The Dark Crystal: Age of Resistance, as well as the independent horror film Mandy. They have also collaborated with Dungeons & Dragons. A percentage of the profits generated from the sale of these garments is donated to charitable organisations such as the American Cancer Society and the Make-A-Wish Foundation.
Apart from his clothing brand, the actor has also worked with brands such as Under Armour, Mountain Dew and Reebok over the years.
His love for gaming
The actor loves video games and has also contributed his voice to various video game characters. His voice can be heard in popular games such as Destiny, Middle-Earth: Shadow of War and Mortal Kombat 11.
Excited to announce that I have joined forces with the relaunch of #HeroQuest!
New game unlocks have been revealed including my Black Dragon themed quest book of adventures. If you love D&D and board games, you'll love @heroquest.
Back the campaign HERE: https://t.co/oEzwavQq7Y pic.twitter.com/wfJozYoOcR

— JOE MANGANIELLO (@JoeManganiello) October 28, 2020
In 2020, he took on the role of a game designer for Hasbro's revamp of the popular adventure board game Hero Quest and as part of a stretch goal, was assigned to write a quest book. Although the stretch goal wasn't achieved, he subsequently revealed that he collaborated with Hasbro to ensure the quest book and additional game pieces were included in the final product.
His philanthropy Manganiello is a big-time philanthropist. According to Look To The Stars, the actor has shown his support for various charitable organisations, some of which include the Born This Way Foundation, the Buoniconti Fund To Cure Paralysis, DonorsChoose.org, the Elizabeth Glaser Pediatric AIDS Foundation, the Entertainment Industry Foundation, the Los Angeles Police Memorial Foundation, the Motion Picture and Television Fund Foundation, the Sherry Lansing Foundation, Stand Up To Cancer, The Art of Elysium, The Miami Project and The Trevor Project.
In 2012, the actor participated in a charitable auction where he offered a date with himself as the prize. The date proved to be highly sought after, generating an impressive sum of over USD 10,000. All the proceeds from this event were donated to the St. Jude Children's Research Hospital. In the following year, Manganiello generously contributed a signed copy of his book, Evolution, to an auction held to support the One Drop Foundation.
The actor also serves on the board of trustees for UPMC Children's Hospital of Pittsburgh.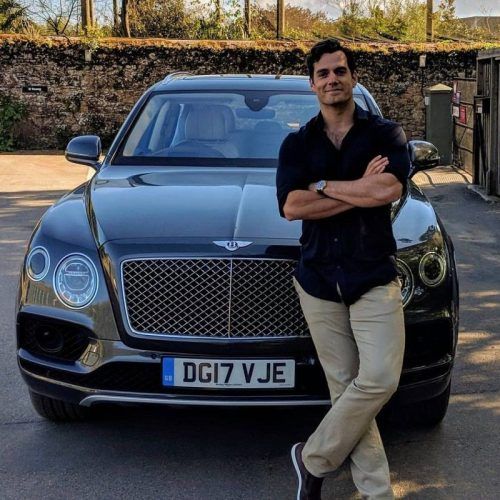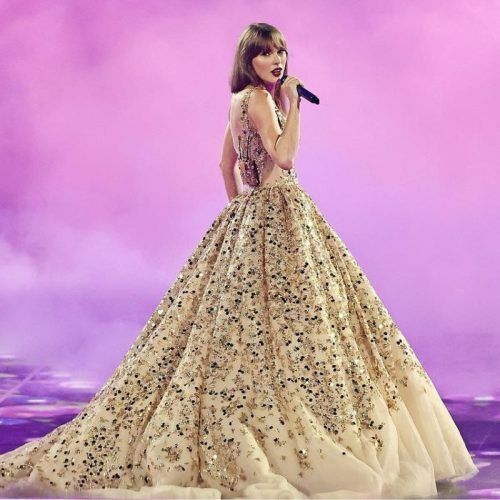 (Hero and feature image credits: Courtesy Instagram/Joe Manganiello)
Frequently Asked Questions (FAQs)
Question: How much is Joe Manganiello's net worth in 2023?
Answer: As per reports, as of July 2023, Joe Manganiello's net worth is USD 45 million.
Question: Why are Joe Manganiello and Sofia Vergara separating?
Answer: According to media reports, the couple has been focusing on themselves and their careers, with Sofia Vergara, in particular, busy with her new beauty brand Toty.
Question: What does Joe Manganiello do for a living?
Answer: Joe Manganiello is an actor, director, writer and a producer.
Question: What is Sofia Vergara's net worth in 2023?
Answer: As of July 203, Sofia Vergara's net worth is USD 185 million.
written by.
Sanika Achrekar
Digital Writer, Augustman
Sanika lives for fashion and skincare. She enjoys writing about style, beauty, and lifestyle. She worked as a fashion writer for Man's World India magazine. When not writing about designers and trends, she likes to shop, travel, try new Sushi restaurants, practise pilates and rewatch her comfort shows.