Some people have achieved success in their chosen profession, owing to family connections. Their privilege comes from either one or both parents who are famous names. This is how the children get an advantage over others in a profession and are referred to as nepotism babies, or nepo baby.
It isn't a new term and is not restricted to one industry. However, its prevalence is most seen in the world of entertainment, with several famous names having parents who have been or continue to be famous TV or movie personalities. For instance, many prominent stars in the film industry are third- or fourth-generation actors. This has led to criticism that they get major film offers while talented aspiring performers continue to struggle.
The recent discourse around nepotism babies is centred on Hollywood, where young actors with famous surnames are increasingly being seen on the big screen or on TV.
The discourse originally started with an article in The New York Times. The article titled 'What Is a 'Nepotism Baby'?' was published on May 2 2022 and pointed at how a tweet triggered the debate around the meritocracy that may have been trumped by some who had the advantage of the family they were born into.
Over the next few months, people continued talking about nepotism, going deep into the family ties of celebrities both new and old. They underlined that even though some nepotism babies are indeed talented, such a lucky position of being born to famous parents easily opens doors of opportunities.
There was a renewed focus on veteran actors such as George Clooney, Jamie Lee Curtis, Michael Douglas, Laura Dern and Robert Downey Jr. — children of one or more famous parents. New stars also came under the lens, including Dakota Johnson (daughter of Melanie Griffith and Don Johnson), Billie Lourd (daughter of late Star Wars icon Carrie Fisher), Top Gun: Maverick (2022) star Lewis Pullman (son of Bill Pullman), and Timothée Chalamet (son of former Broadway dancer Nicole Flender and American-French writer Marc Chalamet).
However, everything developed into a major debate when New York Magazine (and its entertainment website Vulture) published a special cover referring to 2022 as 'The Year of the Nepo Baby' on December 19 2022.
View this post on Instagram
How the nepotism babies debate ran through 2022
A tweet that started it all
The tweet that The New York Times referred to in its article was posted in February 2022 by a 25-year-old Canadian tech-support worker named Meriem Derradji.
One of the many who watched HBO's Euphoria (2019– ), Derradji found that Maude Apatow, who plays a lead character in the drama series, is the daughter of filmmaker Judd Apatow and actress Leslie Mann.
Wait I just found out that the actress that plays Lexie is a nepotism baby omg 😭 her mom is Leslie Mann and her dad is a movie director lol pic.twitter.com/s3Mh5QERgC

— girl idk… (@MeriemIsTired) February 21, 2022
That tweet received over 4,000 likes and over 2,500 quote tweets, triggering the conversations around nepotism not only in the entertainment industry but also in other fields.
The New York Times also spoke to several people in their 20s on the nepotism debate.
Some of them said they felt jealous while others were not pleased to realise that their favourite stars may have got it very easy in the industry. Others were more accepting but added that they'd like to see nepo babies acknowledge that they benefited from the connections that came with their birth.
On 11 May 2022, The New York Times followed up its article with another piece in which it asked the students their opinion on nepotism babies.
New York magazine stirs the pot with nepo babies in Hollywood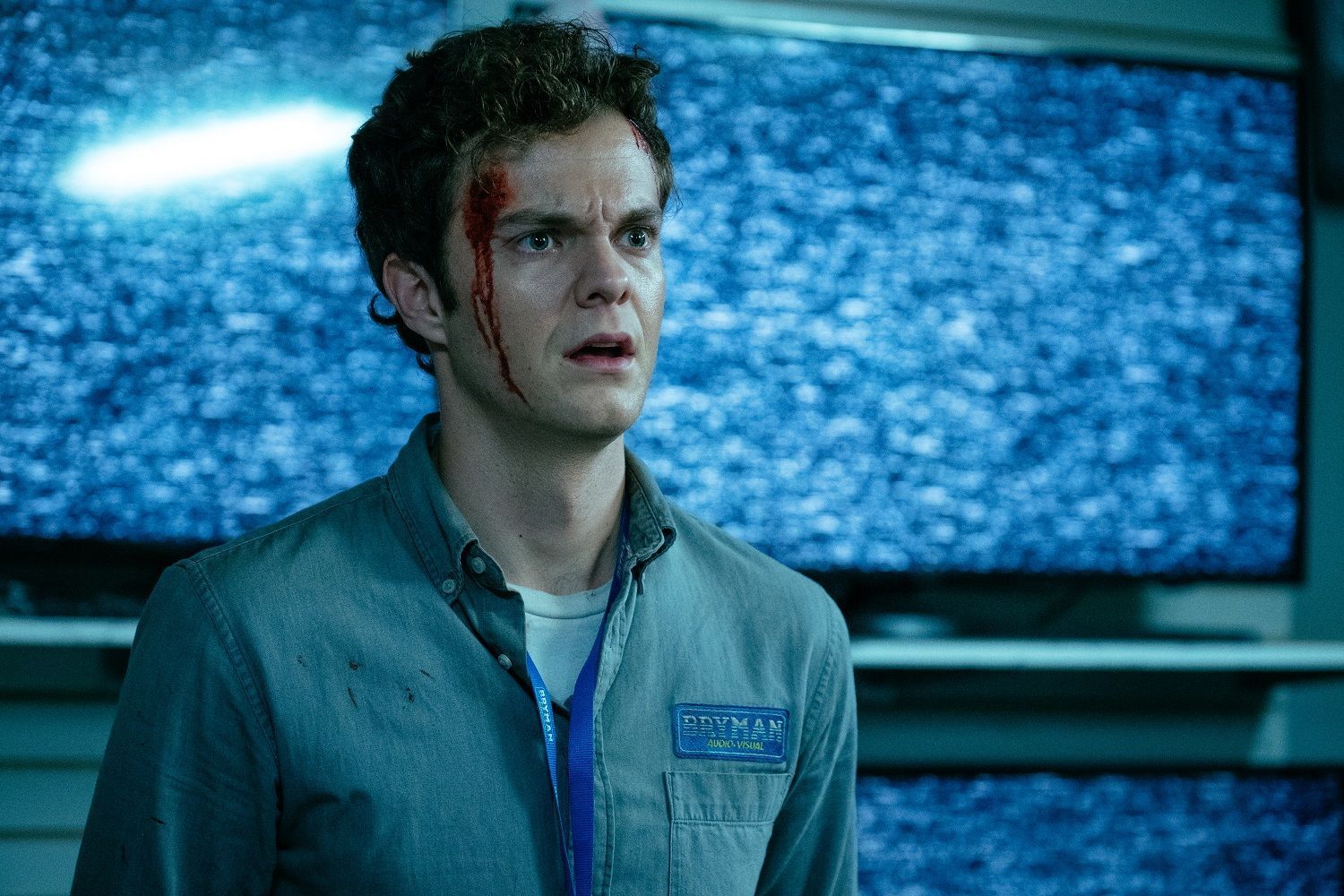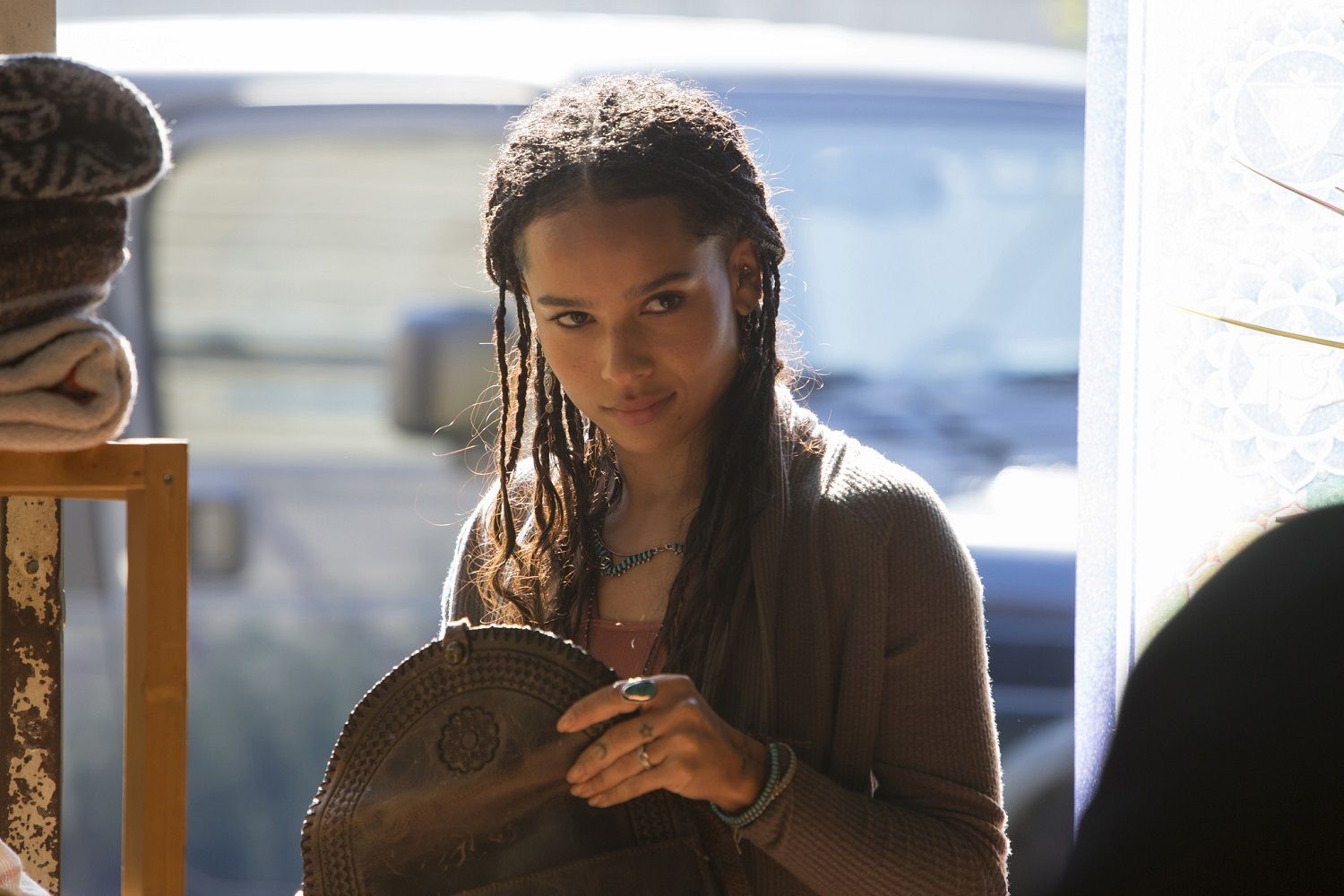 Through a series of articles as part of 'The Year of the Nepo Baby' coverage, New York magazine and Vulture revealed how nepotism is present in not only entertainment but also fashion, sports and the world of art.
The detailed coverage helped shed more light on how people have conflicting opinions about nepotism babies, with some finding it admiring while others not having a favourable view of how family connections help in advancing careers.
Of the many young Hollywood stars that were mentioned in the articles on the discourse around nepotism were Zoë Kravitz (the daughter of actress Lisa Bonet and Lenny Kravitz), Stranger Things (2016–) star Maya Hawke (daughter of Uma Thurman and Ethan Hawke), Jaden Smith (son of Jada Pinkett Smith and Will Smith), John David Washington (son of Pauletta Washington and Denzel Washington), and Jack Quaid (son of Meg Ryan and Dennis Quaid).
A specific article, titled 'How a Nepo Baby Is Born,' by Vulture senior writer Nate Jones revealed how people on the internet coined the phrase 'nepo baby' for the children of celebrities and created videos on TikTok about them.
As was noted in the article, nepo babies are not only those whose parents are themselves immensely famous but also those who have family connections or are "industry babies." These include Lena Dunham, Kristen Stewart and singer-songwriter Billie Eilish.
Brooklyn Beckham — the eldest child of Victoria and David Beckham — was cited as an example of how nepo babies make their way from one profession to another irrespective of success.
"At 23, Beckham has already cycled through aborted attempts to follow in his parents' footsteps in the worlds of football and modelling. He next tried to become a professional photographer, releasing a coffee-table book full of out-of-focus pictures of elephants. Then he was a chef, a career he embarked upon despite possessing a level of culinary talent most commonly seen in BuzzFeed videos," Jones wrote in the article.
"While these endeavours have not been successful in the traditional sense, they have enabled him to amass 14.6 million followers on Instagram, where the only important metric is the one thing a nepo baby is assured of on the basis of their name: attention," added Jones.
Prominent celebrities react to the nepo baby discourse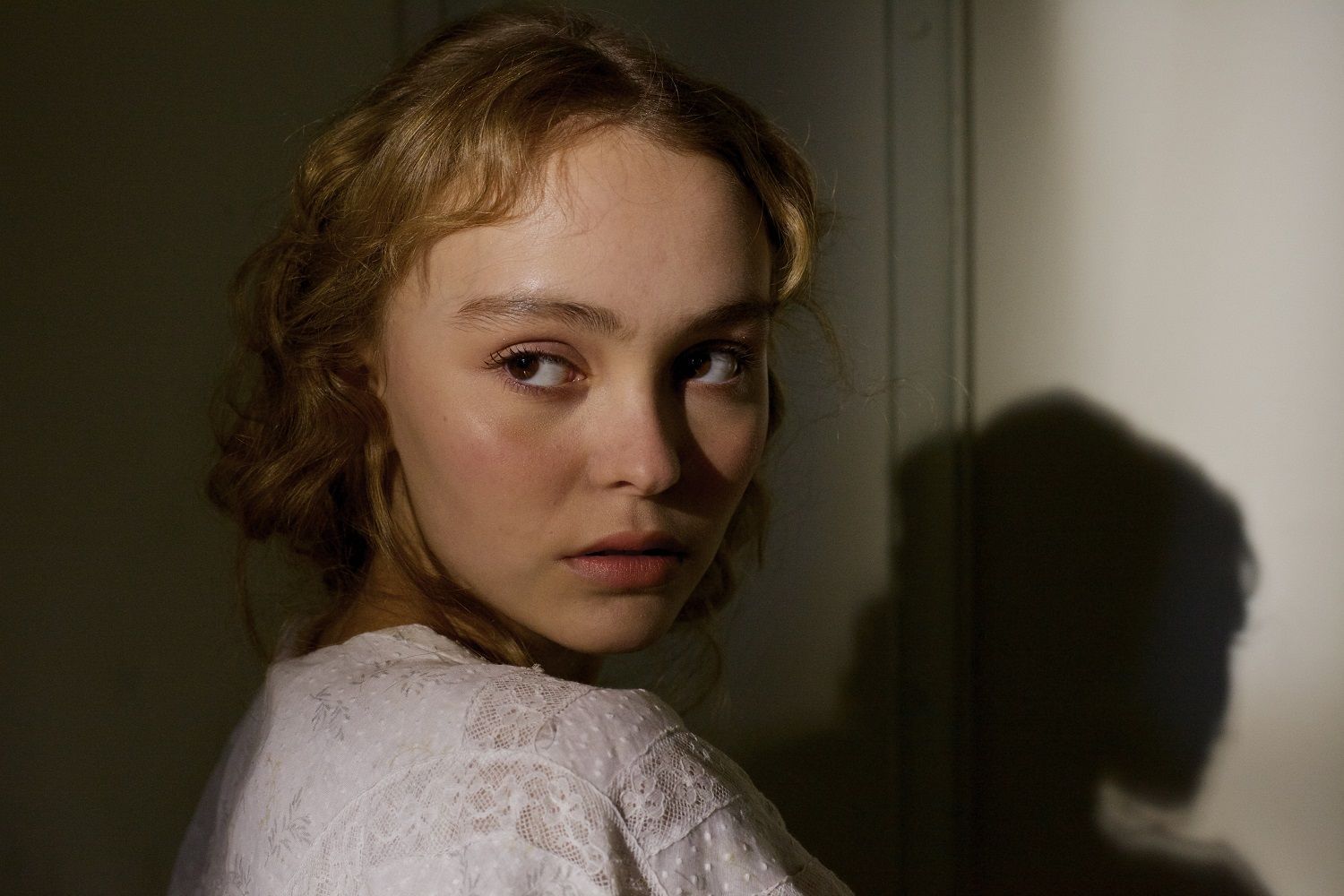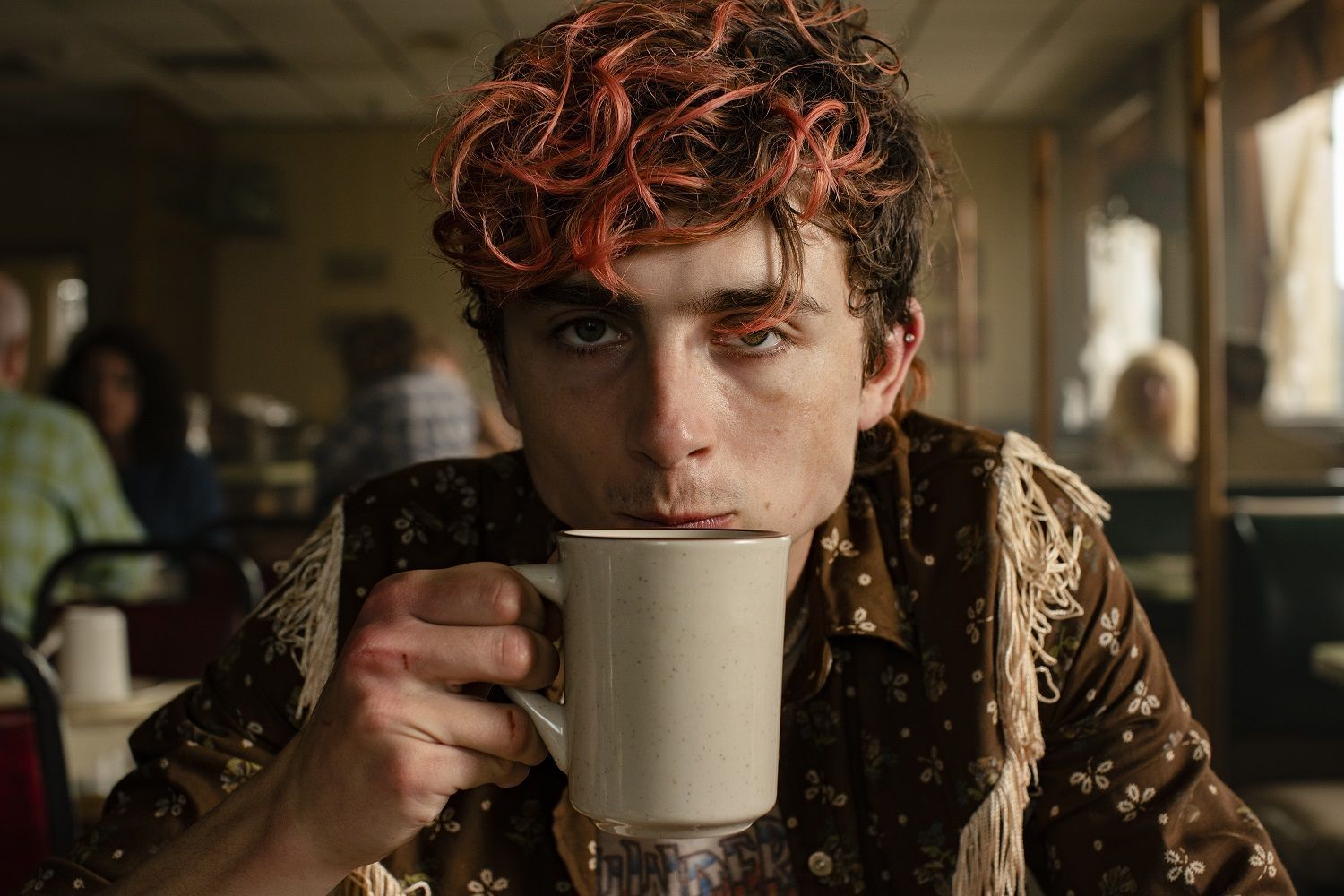 Kate Hudson, daughter of Hollywood icons Goldie Hawn and Bill Hudson, is one of the biggest names to have spoken out on the debate.
Speaking to The Independent, Hudson acknowledged that nothing can change that storytelling is "in our blood."
"The nepotism thing, I mean… I don't really care. I look at my kids and we're a storytelling family. It's definitely in our blood. People can call it whatever they want, but it's not going to change it," she said.
"I actually think there are other industries where it's [more common]. Maybe modelling? I see it in business way more than I see it in Hollywood. Sometimes I've been in business meetings where I'm like, wait, whose child is this? Like, this person knows nothing," she added.
Hudson said that it is hard work which eventually matters in the business of entertainment. "I don't care where you come from, or what your relationship to the business is – if you work hard and you kill it, it doesn't matter," the star said.
Jamie Lee Curtis, daughter of actors Janet Leigh and Tony Curtis, slammed those who use the term to criticise performers.
Sharing two pictures of her family, Curtis accepted the fact that "there's not a day in my professional life that goes by without my being reminded that I am the daughter of movie stars."
"The current conversation about nepo babies is just designed to try to diminish and denigrate and hurt," Curtis wrote in the caption.
"For the record I have navigated 44 years with the advantages my associated and reflected fame brought me, I don't pretend there aren't any, that try to tell me that I have no value on my own. It's curious how we immediately make assumptions and snide remarks that someone related to someone else who is famous in their field for their art, would somehow have no talent whatsoever," added Curtis.
View this post on Instagram
Model Lily-Rose Depp, who is the daughter of Vanessa Paradis and Johnny Depp, told Elle that casting directors don't care who the family is. She also said that the term 'nepo baby' is mostly used against women.
"The internet cares a lot more about who your family is than the people who are casting you in things. Maybe you get your foot in the door, but you still just have your foot in the door. There's a lot of work that comes after that," she said.
She added, "It's weird to me to reduce somebody to the idea that they're only there because it's a generational thing. It just doesn't make any sense. If somebody's mom or dad is a doctor, and then the kid becomes a doctor, you're not going to be like, 'Well, you're only a doctor because your parent is a doctor.' It's like, 'No, I went to medical school and trained.'"
Actor Allison Williams, who is the daughter of TV producer Jane Gillan Stoddard and former NBC Nightly News anchor Brian Williams, spoke to Wired on the controversy.
"It doesn't feel like a loss to admit it. If you trust your own skill, I think it becomes very simple to acknowledge," she said.
In a long Twitter thread, O'Shea Jackson Jr., the son of Ice Cube, said that he auditioned for two years to play the role of his father in the Academy Award-nominated crime drama Straight Outta Compton (2015).
"My dad told me in a perfect world, I would play him in straight outta compton. I was already in college for screenwriting at USC. I accepted the challenge. And auditioned for two years before getting the role. After that it was up to me, he couldn't hold my hand through my career," he wrote.
"I say this to say. To the people who are 2nd, 3rd or any number of generational talent/wealth. Embrace that shit. Because it's something that's been happening for centuries. Do not let anyone get it in your head that you should feel bad or your accomplishments are less than what they are," added Jackson Jr. in another tweet.
I had to get my ass up and make it work. From the roles I chose. The work ethic I put into them. My professionalism on sets and promo tours. Even leaving HIS agency and goin to find a team of my own. Once the door was opened it was up to me to walk through it and thrive.

— Stone Cold Shea Jackson (@OsheaJacksonJr) December 20, 2022
I say this to say. To the people who are 2nd, 3rd or any number of generational talent/wealth. Embrace that shit. Because it's something that's been happening for centuries. Do not let anyone get it in your head that you should feel bad or your accomplishments are less than…

— Stone Cold Shea Jackson (@OsheaJacksonJr) December 20, 2022
Joining in defence of their status was singer Lily Allen, the daughter of film producer Alison Owen and actor Keith Allen.
The nepo babies y'all should be worrying about are the ones working for legal firms,the ones working for banks,and the ones working in politics, If we're talking about real world consequences and robbing people of opportunity. BUT that's none of my business.

— Lily A (@lilyallen) December 19, 2022
As criticism piled up on her tweet, Allen issued a clarification of sorts in a series of follow-up tweets.
Look, I seem to have riled people up with my comments about nepo babies. I am nearly 40 years of age and am more than happy, in fact I think it's important to disclose what a privileged upbringing I've had and how that has created so many opportunities for me,

— Lily A (@lilyallen) December 20, 2022
Lily Collins told Vogue France in November that "it was out of the question that people would think that I use a free pass thanks to my name. I'm proud of my dad, but I wanted to be me, not just his daughter. For that, I was ready to wait to break through."
Collins, the star of Emily in Paris (2020–), is the daughter of singer Phil Collins.
Kate Moss' half-sister Lottie Moss chose the words "life isn't fair" in support of nepo babies.
"I'm so sick of people blaming nepotism for why they aren't rich and famous or successful—obviously it's not fair that people who come from famous families are getting a leg up because of that but guess what? Life isn't fair—if you put your mind to something you can accomplish," Moss tweeted, before deleting her Twitter account following backlash.
How did others react?
While social media users continued their criticism, some big names who got opportunities and gained success without family ties were also apparently not pleased with the statements by celebrities who had the backup of famous surnames.
Italian model Vittoria Ceretti was one of them. Though she didn't name anyone, Ceretti called out a certain "nepo baby" via Instagram stories, which many assumed was a reference to Lily-Rose Depp's interview.
"I just want to share a thought here because I can. I bumped into an interview of a so-called 'nepo baby' or whatever y'all call it. You can tell me your sad little story about it (even at the end of the day you can still always go cry on your dad's couch in your villa in Malibu), but how about not being able to pay for your flight back home to your family? Waiting hours to do a fitting/casting just to see a nepo baby walk past you from the warm seat of her/his Mercedes with her/his driver and her/his friend/assistant/agent taking care of HER/HIS MENTAL HEALTH," she wrote.
"I have many nepo baby friends whom I respect, but I can't stand listening to you compare yourself to me. I was not born on a comfy sexy pillow with a view. I know it's not your fault, but please, appreciate and know the place you came from," Ceretti added.
Ireland Baldwin, who is the daughter of Kim Basinger and Alec Baldwin, too, had a different take on Depp's comment.
In a series of short videos posted to her TikTok account, Baldwin praised Depp's career, but also highlighted that nepotism babies are wrong when they apparently try to deny the advantage they got because of their family name.
"I wouldn't be where I am, I wouldn't have gotten where I am and been able to do what I can do if it weren't for my parents. I think really where you go wrong is denying that," Baldwin said.
(Main image: Raymond Hall / Contributor/Getty Images and Brooklyn Beckham/ @brooklynpeltzbeckham/ Instagram; Featured image: Brooklyn Beckham/ @brooklynpeltzbeckham/ Instagram)
This story first appeared on Lifestyle Asia Singapore
written by.
Manas Sen Gupta
Manas enjoys reading detective fiction and writing about anything that interests him. When not doing either of the two, he checks Instagram for the latest posts by travellers. Winter is his favourite season and he can happily eat a bowl of noodles any time of the day.