For years, the world of tennis has been ruled by the likes of Roger Federer and Rafael Nadal. The past decade also saw the meteoric rise of ace Serbian tennis player Novak Djokovic. At the age of 36, the veteran player holds the record for the most Grand Slam wins with 23 titles to his name. Amidst these legends of the game, one might overlook a certain Andy Murray, but tennis fans across the globe cannot forget his name.
Competing alongside some of the fiercest players in the history of the game, Andy Murray might not have been successful in winning several Grand Slam titles. However, in no way does that demean his quality as a star player. He was a part of the tennis world's hallowed quartet alongside Federer, Nadal and Djokovic in the 2010s. Widely regarded as one of the greatest British tennis players in the world, any tournament in which Murray competes has him as one of the favourites to lift the title.
Even though his last win (and appearance in a final) at a Grand Slam came seven years back at the 2016 Wimbledon Open, Andy Murray is still a formidable force to be reckoned with. The 2023 Wimbledon Open also witnessed the resurgence of the British veteran tennis player as he put up an impressive performance to come from behind and take a lead against current world number 5 Stefanos Tsitsipas before the match was brought to a halt by the 11 PM curfew rule. Unfortunately, Murray went down in a five-set thriller when the match resumed at the All England Lawn Tennis and Croquet Club on July 7. Nevertheless, the 2023 Wimbledon Open reminded us just how talented the British player is.
So, as the world celebrates the rise of Andy Murray from the ashes, akin to a phoenix, we take a look at the ace tennis player's career highlights, net worth in 2023, salary, the brands he endorses and more.
A quick look at Andy Murray's career highlights Andy Murray made his professional debut in 2005 and became the youngest British player to feature in the Davis Cup. He was quick to climb up the ladder of professional tennis, earning a wild card entry to the Wimbledon Open in his debut professional season. Murray became the first Scottish player in the Open Era to reach the third round of the men's singles event at Wimbledon.
In 2006, Andy Murray achieved the impressive feat of being one of the only two players, alongside Rafael Nadal, to win against Roger Federer. He defeated the Swiss maestro at the 2006 Cincinnati Open, breaking Federer's streak of 55 wins on hard courts. The following year, Murray broke into the top 10 of the ATP Men's Singles rankings for the first time in his career.
Murray made his first appearance in a Grand Slam final in 2008 at the US Open, where he eventually lost to Roger Federer. In the next few years, Andy Murray made it to the top two of the ATP men's singles rankings and played in a few Grand Slam finals as well. However, it was not until 2012 that he won his first major title. At the 2012 London Olympics, Andy Murray defeated Roger Federer in the final of the men's singles event to win the gold medal, becoming the first British man to achieve this feat since Josiah Ritchie in 1908. He also won the silver medal in the mixed doubles category along with Laura Robson, becoming only the seventh man in the Open Era to win two medals at the same Olympic games.
The same year, Andy Murray won his first Grand Slam title at the US Open, defeating Novak Djokovic in the final which involved the longest tiebreak in the history of the Grand Slam. He became the first British player to win a Grand Slam final since Fred Perry in 1936, and the first Scottish-born player to win a Grand Slam final since Harold Mahony in 1896. Murray also held the record of becoming the first man in history to win an Olympic gold medal and the US Open in the same year.
In 2013, Andy Murray had his redemption at the Wimbledon Open as he defeated Novak Djokovic to lift the trophy which eluded him the previous year when he lost the title to Roger Federer. Murray became the first British player to win the Wimbledon Open men's singles title since Fred Perry in 1936, and the first Scottish-born player to win a Wimbledon singles title since Harold Mahony in 1896.
After a few rough years, Andy Murray reclaimed his throne at the 2016 Wimbledon Open where he defeated Milos Raonic in the final to win his second Wimbledon title, and his third Grand Slam trophy overall. Murray went on to become the first player, male or female, to win two consecutive Olympic gold medals in tennis singles events when he defeated Juan Martin Del Porto in the final of the 2016 Rio Olympics men's singles event. Later in 2016, Murray also reached the summit of the ATP men's singles rankings for the first time in his career. He ended 2016 at the top of the rankings and achieved the impressive feat of becoming the first player in history to win a Grand Slam, the ATP World Tour Finals, an Olympic gold medal at the men's singles event and a Masters 1000 title in the same calendar year. The International Tennis Federation declared Andy Murray to be their ITF Men's World Champion for 2016.
As of July 2023, Andy Murray holds the 40th position in the ATP men's singles rankings.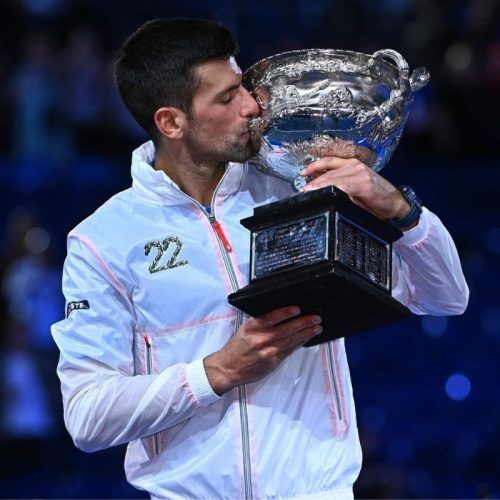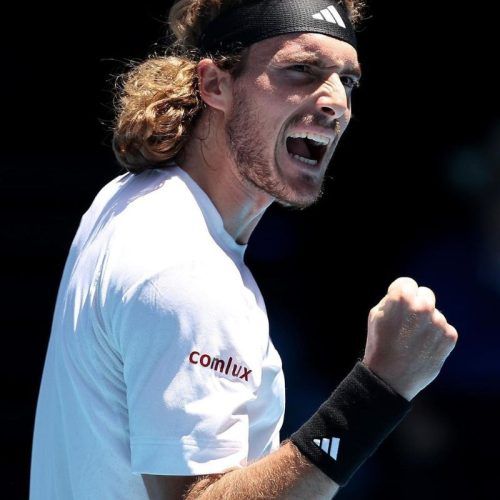 Andy Murray's net worth and salary in 2023
What is Andy Murray's net worth in 2023? According to a report by CAknowledge, Andy Murray's net worth, as of 2023, stands at around USD 105 million. A majority of his earnings have come from his salary and tournament wins.
Murray was featured in Forbes' list of The World's Highest-Paid Athletes in 2017, where he acquired the 40th spot. Forbes also featured him in their '30 Under 30 – Europe – Hollywood & Entertainment' list in 2016, and in the '30 Under 30 – Sports' list in 2014.
Andy Murray's salary and career earnings
Various reports suggest that Andy Murray's salary in 2023 is over USD 10 million per year. It is estimated that Murray has earned over USD 170 million in his career, out of which USD 62.9 million comes from his earnings in professional tennis. Only Roger Federer, Novak Djokovic and Rafael Nadal have earned more than him in terms of winnings in the history of men's tennis events.
A sneak peek into Andy Murray's luxurious assets At present, Andy Murray resides in Oxshott, Surrey. According to reports, his house is worth nearly USD 6.4 million. Murray also owns a 28-acre estate that fashions five bedrooms, a swimming pool, a massage room, a personal gym and a tennis court, among other luxury facilities. The estate also has a courtyard-style garage to accommodate the tennis star's fleet of cars.
Andy Murray is also the owner of the Cromlix Hotel, a five-star luxury hotel in Kinbuck, Scotland.
Which brands does Andy Murray endorse?
View this post on Instagram
Being one of the most famous tennis players of all time, it comes as no shock that Andy Murray has made a fortune from his earnings outside the tennis court, particularly through his brand endorsement deals. In his career, Murray has made over USD 50 million from the brands he endorses.
Clothes manufacturing brand Fred Perry, named after its founder and former Wimbledon Open champion, was one of Andy Murray's earliest sponsors. He later signed an endorsement deal with German athletic apparel and footwear manufacturer Adidas which sponsored his clothes and shoes.
At present, Andy Murray has a partnership with American sportswear corporation Under Armour, which sponsors the Briton's footwear. The endorsement deal, according to reports, is worth USD 25 million. Since 2019, he's also had an endorsement deal with British sportswear manufacturer Castore which makes his sporting apparel.
Andy Murray also has an endorsement deal with Head, a tennis equipment manufacturer. Ever since he sustained a wrist injury in 2007, Murray uses customised lightweight racquets, which Head makes for him.
Beyond sporting gear and equipment, Andy Murray is a brand ambassador for Swiss watchmaker Rado and British luxury car manufacturer Jaguar. The veteran tennis player has also launched Jaguar's electric cars.
Is Andy Murray involved with works of charity? Andy Murray is a founding member of the Malaria No More UK Leadership Council, a charity aimed at combating malaria in the continent of Africa. He launched the charity alongside David Beckham in 2009 at the iconic Wembley Stadium.
Other than working for his charity, Andy Murray has actively participated in other charity exhibition tennis matches and various government fundraisers. Murray has been the recipient of the Arthur Ashe Humanitarian of the Year award twice in his career― once in 2014 and then in 2022 – for donating all his season's prize money towards a war-ravaged Ukraine.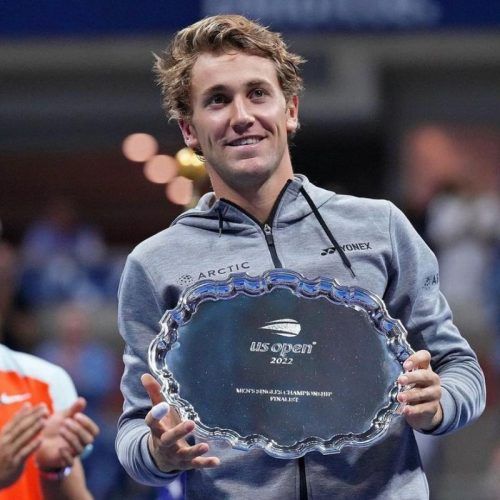 (Main and Featured Image Credits: Courtesy Instagram/@Andy Murray)
Frequently Asked Questions (FAQs)
Question: Who is the highest-paid sportsperson?
Answer: Cristiano Ronaldo is the highest-paid athlete in the world in 2023 with an annual income of around USD 126 million, as per Forbes.
Question: Which Grand Slams has Andy Murray won?
Answer: Andy Murray has won the Wimbledon Open in 2013 and in 2016, and the US Open in 2013.
Question: What are some of Andy Murray's notable endorsement deals?
Answer: At present, Andy Murray is a brand ambassador for brands such as Under Armour, Castore, Rado and Jaguar.
written by.
Uddipta Banerjee
Uddipta writes about sports and watches besides occasionally venturing into the world of automobiles and technology. He was associated with the Indian Express in the capacity of a sub-editor at their Lifestyle desk. A journalism and mass communication student from Xavier Institute of Communications, Mumbai, Uddipta devotes most of his leisure time to photography and filmmaking. He has contributed photographs to Vogue Italia and several exhibits, and has directed award-winning short films screened at film festivals in India and abroad.