A couple of title wins on the PGA Tour prior to Sunday, July 23, coming on the back of no exceptional run of form, and a career-best ranking of 20 on the PGA Official World Golf Rankings― hardly anyone gave Brian Harman a fair shot at finishing in a top-ten spot at the British Golf Open 2023 or The Open Championship 2023. By sunset, the golfer from America proved everyone wrong as he went on to win the oldest championship in the sport.
The 36-year-old professional golfer's title win at the Royal Liverpool Golf Club in Hoylake, Merseyside, England meant that the present-day superstar of the golfing world, Rory McIlroy, has to wait longer for his first major championship win since 2014. For the uninitiated, August 2023 will mark the nine-year anniversary of the Northern Irish golf player's last major championship victory.
On the other hand, Brian Harman celebrated the first major championship win of his career in the grandest fashion possible as he made his win look like a piece of cake. As Harman lifted the coveted Claret Jug trophy by overcoming his bedraggled competitors, the saying "anything can happen", especially in the world of sports, was proven yet again.
So, as the world marvels at Brian Harman's triumph at The Open Championship 2023, we take a look at the golfer's net worth, career highlights, earnings and brand endorsements.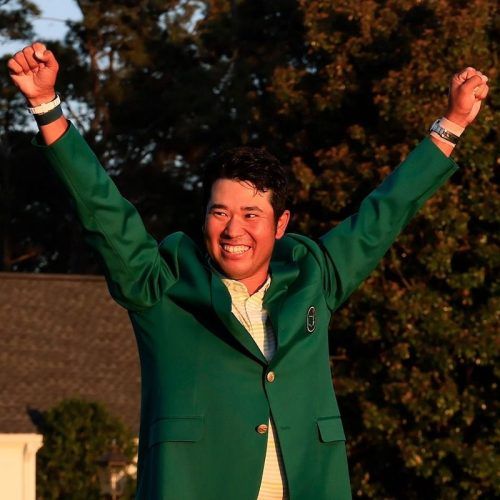 A quick look at Brian Harman's career highlights
His early days as an amateur golfer Born in Georgia's Savannah, Brian Harman went to the University of Georgia where he was a three-time 2nd Team All-American on the institute's golf team. Harman also emerged victorious at the NCAA Preview in 2005 and the Isleworth Invitational a year later.
Brian Harman won the US Junior Amateur championship, a tournament for players under 19 years of age, in 2003. He won the Players Amateur title in 2005 and the Porter Cup in 2007. Harman was also a member of the Walker Cup-winning teams in 2005 and in 2009, and the Palmer Cup-winning team in 2007.
Harman's career as a professional golfer
View this post on Instagram
In 2009, Brian Harman decided to take up golfing as a career and turned professional. The American golfer spent most of his time in 2010 taking part in the eGolf Professional Tour. He secured 11 top-10 finishes in his 14 starts and had his first professional victory at the Manor Classic where he won by three shots.
Brian Harman qualified for his first major tournament at the 2012 US Golf Open and won his first PGA Tour title at the John Deere Classic in 2014. In 2015, Harman achieved the impressive feat of becoming only the third player in the history of the PGA Tour to have two aces in the same round. He did this at The Barclays championship in New Jersey's Plainfield Country Club.
The year 2017 saw Brian Harman scale even greater heights. At the Wells Fargo Championship in North Carolina, the American golfer won by a single stroke over fellow countrymen Dustin Johnson and Pat Perez to lift the title. Later that year, Harman tied for second place with Japanese professional golfer Hideki Matsuyama and finished four strokes behind the winner of the US Golf Open in 2017, Brooks Koepka.
Brian Harman's best finish in the next five years came at the 2022 World Wide Technology Championship at Mayakoba, where he finished second to fellow American golfer Russell Henley by four shots. Harman again finished second at the RSM Classic in Georgia, two shots behind winner Adam Svensson.
Brian Harman's win at The Open Championship 2023
View this post on Instagram
Entering The Open Championship 2023 ranked 26th on the PGA Official World Golf Rankings, Brian Harman took a lead of five shots on Friday and successfully protected his lead throughout the weekend to close out a rather one-horse race at the championship. He eventually won the title by a margin of six strokes and with a final score of 13-under 271. Tom Kim of South Korea, Australian golfer Jason Day, Austria's Sepp Straka and Spanish golfer Jon Rahm tied for second. Rory McIlroy tied with Argentine professional golfer Emiliano Grillo for the sixth spot. The Open Championship 2023 marked McIlory's seventh top-10 finish in his last eight major championships.
How much is Brian Harman's net worth in 2023?
View this post on Instagram
Being a professional golfer for around 14 years, Brian Harman has played in some of the grandest golf tournaments in the world and has made a fortune from his career earnings.
According to a report by CAknowledge, Brian Harman's net worth, as of 2023, is estimated to be around USD 11 million. A majority of his net worth is attributed to his earnings from professional golf.
Despite not being the most accomplished or decorated professional golfer of his time, Brian Harman has reportedly earned around USD 29 million from his stint on the PGA Tours over the past decade. Standing in 2023, Brian Harman's annual earnings are estimated to be close to USD 5.3 million.
The win at The Open Championships 2023 also saw Brian Harman win a substantial prize money of USD 3 million along with the Claret Jug.
Brian Harman's net worth: Which brands does he endorse? Since 2017, Brian Harman has had a sponsorship deal with Titleist, a Massachusetts-based golf equipment manufacturing brand by the Acushnet Company. The American golfer uses a set of Titleist 718 CB irons and a Titleist Pro V1 golf ball during his games.
MegaCorp, an award-winning logistics company, also has an endorsement deal with Brian Harman and acts as one of his sponsors.
Brian Harman also has an endorsement deal with NetJets, an American company that sells fractional ownership shares in private business jets.
American sportswear and footwear manufacturing company Columbia Sportswear too has an endorsement deal with Brian Harman and supplies clothing to the American golfer according to the terms of the contract.
(Main Image Credits: Courtesy Instagram/@The Open and Instagram/@Brian Harman)
(Featured Image Credits: Courtesy Instagram/@The Open)
Frequently Asked Questions (FAQs)
Question: How much is Brian Harman's net worth?
Answer: Brian Harman's net worth, as of 2023, is approximately USD 11 million.
Question: How much does Brian Harman earn annually?
Answer: As of 2023, Brian Harman earns around USD 5.3 million annually.
Question: How much did Brian Harman win at The Open Championship 2023?
Answer: Brian Harman received USD 3 million for winning The Open Championship 2023.
written by.
Uddipta Banerjee
Uddipta writes about sports and watches besides occasionally venturing into the world of automobiles and technology. He was associated with the Indian Express in the capacity of a sub-editor at their Lifestyle desk. A journalism and mass communication student from Xavier Institute of Communications, Mumbai, Uddipta devotes most of his leisure time to photography and filmmaking. He has contributed photographs to Vogue Italia and several exhibits, and has directed award-winning short films screened at film festivals in India and abroad.