In sports, it's not a common sight for players to redeem themselves on the biggest stage and get another shot at adding a significant feather to their caps. However, fate has its own way of repaying the greatest athletes for their endless toils and insurmountable dedication. On Sunday night, Novak Djokovic exacted revenge on Daniil Medvedev at the Flushing Meadows to win the US Open 2023 men's singles title, a match he had lost against the same opponent two years back.
With this win, the 'Djoker' (as Djokovic is popularly known) won his 24th Grand Slam title, the most by any player in the Open Era irrespective of gender (he is now tied with Margaret Court for most Grand Slam wins). At the age of 36, he also became the oldest player to win the US Open men's singles crown.
On a night when his Serbian opponent created records and etched his name in the history of tennis as one of the greatest players of all time, Daniil Medvedev suffered a brutal heartbreak as he missed out on an opportunity to add a second Grand Slam title win to his career. However, nothing can be taken away from the Russian player who notched up exemplary performances consistently throughout the tournament, including a win against world number one Carlos Alcaraz in the semi-finals.
So, while the world celebrates Novak Djokovic and his stupendous achievement, we would like to focus a bit on the incredible talent that is Daniil Medvedev including his career highlights, net worth, the brands he endorses and more.
A look at Daniil Medvedev's career highlights
His early days on the tennis court Born in Moscow, Russia, Daniil Medvedev took to tennis at the age of six when his father signed him up for tennis lessons under Ekaterina Kryuchkova, a former coach of several professional tennis players including former world number two Vera Zvonareva. However, it took him another seven years before he played his first junior match at a grade four tournament in Estonia in July 2009.
Between October 2012 and July 2013, Daniil Medvedev had a meteoric rise on the junior circuit, winning six titles including four consecutive ones. He also made his Junior Grand Slam debut at the 2013 Wimbledon Open. Later that year, Medvedev also played in the Junior US Open.
Overall, Daniil Medvedev enjoyed a record of 109 wins to 43 losses in his junior career, which he ended after the 2014 Wimbledon Open.
Medvedev's entry into the world of professional tennis Daniil Medvedev made his ATP main draw debut at the 2015 Kremlin Cup in the men's doubles event, partnering alongside fellow countryman Aslan Karatsev. However, the duo bowed out of the event after losing to Radu Albot and Frantisek Cermak in the second round.
The Russian tennis player made his ATP singles main draw debut at the 2016 Nice Open in France, where he lost to Argentine tennis player Guido Pella in the first round. Medvedev notched up his first singles win in the ATP World Tour at the 2016 Ricoh Open where he defeated Argentine player Horacio Zeballos in straight sets.
January 2017 saw Daniil Medvedev reach his first ATP singles final at the 2017 Chennai Open in India, which he ended up losing against Roberto Bautista Agut in two sets. However, his impressive performances saw him rise to the 65th spot from 99th in the ATP men's singles rankings.
The same year, Daniil Medvedev achieved his maiden Grand Slam match win at the Wimbledon Open against the then-world number three and fifth seed Stanislas Wawrinka. Although he bowed out of the championship in the second round, Medvedev had marked his arrival on the international stage.
Daniil Medvedev's rise to glory After his impressive performances in 2017, Daniil Medvedev started 2018 by winning his first ATP tournament at the Sydney International against Australian Alex de Minaur. The same year, he won two other ATP titles, one at the 2018 Winston-Salem Open and the other at the 2018 Japan Open (which also marked his first ATP 500 title win). The three title wins catapulted him to the 22nd position on the ATP men's singles rankings and also made him the highest-ranked Russian player at that time.
2019 was a breakthrough year for Daniil Medvedev, particularly in the United States of America where he made it to the finals of four tournaments, joining Ivan Lendl and Andre Agassi in becoming the only men to achieve this feat. The Russian won his first Masters title at the 2019 Cincinnati Open (now known as the Western and Southern Open owing to sponsorship reasons) after defeating David Goffin in the final in straight sets. Daniil Medvedev also reached the first Grand Slam final of his career at the 2019 US Open, where he was defeated by Rafael Nadal.
At the ATP Finals in 2020, Daniil Medvedev won all of his round-robin matches, including a win against Novak Djokovic. He defeated Rafael Nadal in the semi-final before overcoming Dominic Thiem in the title match to win his first ATP Finals crown. With his win over Thiem, the Russian became the first player in history to have defeated the top three players in the world at the ATP Finals, and only the fourth player after David Nalbandian, Boris Becker and Novak Djokovic to achieve this feat since the inception of the ATP Tour.
Daniil Medvedev's ascent to the top of the world rankings and his first Grand Slam win In 2021, Daniil Medvedev thwarted Novak Djokovic's bid for a career Grand Slam (winning all four Grand Slams in a calendar year) in the final of the US Open to clinch his maiden Grand Slam title. The Russian enjoyed a remarkable run in the championship at the Flushing Meadows, dropping just a solitary set en route to his first major crown.
The following year, Daniil Medvedev made it to his second successive Australian Open final. However, he failed to win the title in Melbourne, succumbing to Rafael Nadal. Nevertheless, his exploits in the world of professional tennis saw Daniil Medvedev reach the summit of the ATP men's singles rankings later in 2022. He became the first player outside of the Big Four in tennis (comprising of Roger Federer, Rafael Nadal, Novak Djokovic and Andy Murray) to reach the top of the world rankings since Andy Roddick in February 2004, and the third Russian man to do so after Yevgeny Kafelnikov and Marat Safin.
Before making it to the final of the US Open 2023, Daniil Medvedev also reached the semi-finals of the Wimbledon Open 2023 (for the first time in his career). However, he lost to the world number one and eventual champion Carlos Alcaraz in straight sets.
As of September 2023, Daniil Medvedev holds the third spot in the ATP men's singles rankings. At present, Daniil Medvedev's coach is French professional tennis coach Gilles Cervara, with whom the Russian player has been associated since 2017.
How much is Daniil Medvedev's net worth? Since tennis is one of the highest-paying sports in the world at present, it comes as little to no surprise that a player of Daniil Medvedev's calibre has acquired a significant fortune, ranking among the richest sports personalities in the world. According to a report by Celebrity Net Worth, Daniil Medvedev currently has a net worth of USD 16 million.
A lion's share of the Russian's total wealth can be attributed to his earnings from professional tennis, although he does earn a fair share from sponsorships and other investments. According to reports, Daniil Medvedev enjoys a yearly salary of an estimated USD 2 million. In 2021, Forbes ranked him as the seventh-highest-earning tennis player in the world with an income of USD 13.9 million that year alone.
Which brands does Daniil Medvedev endorse? Daniil Medvedev enjoys the privilege of having some big multinational brands in his rich endorsement portfolio. The most notable endorsement deal that the Russian tennis player has is with French apparel manufacturer Lacoste. The brand, founded by former tennis player Rene Lacoste, provides Medvedev with shoes and sportswear according to the terms of the contract.
For tennis racquets, Daniil Medvedev has a sponsorship deal in place with French sports equipment manufacturer Tecnifibre which specialises in tennis and squash equipment.
Swiss luxury watchmaker Bovet Fleurier, also known as Bovet, also has an endorsement deal with Daniil Medvedev. According to the terms of the endorsement contract, the tennis player acts as a brand ambassador for the watch company and has been seen sporting its watches during his matches.
In addition to the aforementioned brands, Daniil Medvedev also has brand endorsement deals with German car manufacturer BMW, Russian commercial bank Tinkoff Bank and American multinational company HyperX, among others.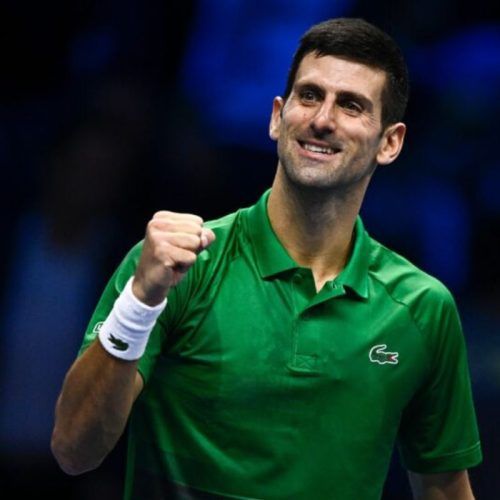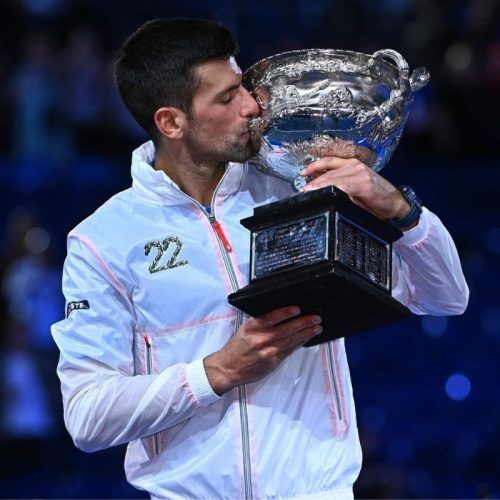 Frequently Asked Questions (FAQs)
– What is Daniil Medvedev's net worth in 2023?
Daniil Medvedev's net worth, in 2023, is around USD 16 million, according to reports.
– What is Daniil Medvedev's ATP ranking?
As of September 2023, Daniil Medvedev holds the third spot in the ATP men's singles rankings.
– Who is Daniil Medvedev's coach?
At present, Daniil Medvedev's coach is French professional tennis coach Gilles Cervara, with whom the Russian player has been associated with since 2017.
(Main and Featured Images Credits: Courtesy Instagram/@Medvedev Daniil)
written by.
Uddipta Banerjee
Uddipta writes about sports and watches besides occasionally venturing into the world of automobiles and technology. He was associated with the Indian Express in the capacity of a sub-editor at their Lifestyle desk. A journalism and mass communication student from Xavier Institute of Communications, Mumbai, Uddipta devotes most of his leisure time to photography and filmmaking. He has contributed photographs to Vogue Italia and several exhibits, and has directed award-winning short films screened at film festivals in India and abroad.