Renowned for his long passes and devastating accuracy from free-kicks, English football icon David Beckham built his multi-million dollar net worth on the back of his numerous on-field successes and his off-field image of a highly marketable sportsperson.
Despite having retired from the sport 10 years ago, he continues to be among the richest footballers in the world, thanks to his investments and his co-ownership of Major League Soccer (MLS) club Inter Miami FC.
Along with his exceptional performance as a midfielder, Beckham was renowned for his hairstyles and setting fashion statements throughout his career. He is seen as a British cultural icon and used his immense fame to build a successful career outside of football, through lucrative endorsement deals, wise investments and profitable businesses. He also used his image for notable philanthropic purposes as well as lending his name to causes such as education and the environment.
He is married to Victoria Adams, who was part of the acclaimed all-girl music group Spice Girls and is now a fashion designer in her own right. They have four children together — sons Brooklyn, Romeo and Cruz, and daughter Harper.
Victoria is a global icon and one of the most famous names in both fashion and music. The active involvement of David and Victoria in all things fashion and luxury almost constantly keeps them in the media's attention. Hence, they are seen as one of the world's most powerful couples.
A look at David Beckham's footballing career
Beckham was born in Leytonstone, East London, England. He played for Manchester United's youth team in his early years and was instrumental in its 1992 national championship win. The same year, he started his senior career with the club, popularly known as Red Devils, and won six English Premier League (EPL) championships, among other notable tournaments over the next 11 years.
He moved to Spain, to join La Liga club Real Madrid in 2003. He was one of the top footballers in the star-studded club, playing alongside football legends such as France's Zinedine Zidane, Brazil's Ronaldo and Roberto Carlos, Spain's Raúl and Iker Casillas, Portugal's Luís Figo, Italy's Fabio Cannavaro, and the Netherlands' Ruud van Nistelrooy. In his final year at the club during the 2006-07 season, Beckham won the La Liga.
View this post on Instagram
He then left Europe to join MLS club LA Galaxy in the US, where he stayed for five years and won the MLS Cup on two occasions — 2011 and 2012. Beckham retired as a football player in 2013 after playing 10 games for the French club Paris Saint-Germain (PSG) and winning the year's title while with them. The win made him the first English player to win the league title in four countries.
What is David Beckham's net worth?
Several reports suggest that David Beckham's total net worth is around USD 450 million. But this is different from what he may have earned in his entire career before paying taxes and other dues.
In 2017, Forbes published its list of the 25 highest-paid athletes of all time. Beckham was tied at the seventh place on the list with a career total earnings of USD 800 million adjusted for inflation. According to Forbes, his career earnings included all of his earnings from football — salaries, bonuses and prize money — endorsements, licensing and fees both before and after his retirement except for investment income.
How David Beckham built his net worth
Earnings from the sport
At the time of his retirement from football as a player, David Beckham was still one of the highest-paid active athletes of the time. But being among the world's highest-paid athletes list was normal for the English star.
In fact, as far back as 1999, when he was a young player for Manchester United, The Guardian reported, citing France Football magazine, that he was the second-richest footballer in the world with total earnings of around USD 5 million, including his salary of USD 2.5 million, for the season.
Years later, in 2007, Beckham took a massive pay cut to leave Real Madrid, where he was paid around USD 20 million in salary, to join LA Galaxy for a base salary of just USD 6.5 million. But Forbes reported in November 2012 that he still made over USD 250 million in the six years he spent at the MLS club because of his percentage revenue clause that brought his earnings to a total of USD 50 million per year.
Possibly his biggest investment ever has been in MLS itself, where he started his own football club in the league. This was part of a USD 25-million clause he had signed back in 2007, an option that he went for after his retirement when he co-founded Inter Miami FC in 2018 with the Mas brothers — Jorge Mas and Jose Mas. The club started playing in MLS in 2020.
As of June 2023, various estimates suggest that Inter Miami FC is worth USD 600 million. In the same month, it landed one of the biggest coups in the footballing world by bagging Argentine football and 2022 FIFA World Cup champion Lionel Messi from PSG. The arrival of the sporting legend will reportedly skyrocket the club's valuation to at least USD 1 billion, making it one of the world's most valuable football clubs. Even though he is long retired, Beckham's association with football runs so deep that he was made the face of the 2022 FIFA World Cup in Qatar. He signed a 10-year deal with the country's authorities, which, reports say, is worth somewhere around USD 170 million to USD 277 million.
Endorsements by David Beckham
David Beckham is not just one of the greatest midfielders of his generation, he is also seen as one of the most handsome sportspersons in the world. His dashing looks and fashion sense are imitated by many of his fans, making him a brand magnet.
Even years after his retirement, multi-million dollar brand deals continue to be a major source of revenue for the English football icon.
Over the course of his career and post-retirement, Beckham has been associated with brands such as Adidas, Coty, H&M, Pepsi, Sainsbury's, Samsung and Breitling. He also has his own line of sunglasses and fragrances. His deal with German footwear and athletic brand Adidas was inked in 2003, which was in the form of a lifetime contract worth USD 160 million. At the time of its signing, it was one of the largest endorsement deals in sports history.
Reports also suggest that Beckham has a USD 50 million stake in the single-grain whiskey brand Haig Club, which he helped create in 2014 with spirits company Diageo.
Beckham has been the face of the Italian luxury car maker Maserati since 2021. He has appeared in some of the major advertising campaigns for the brand, especially for the electric Maserati MC20 which costs over USD 220,000.
And Maserati isn't the only car brand in his endorsement portfolio. Beckham is also the face of British automaker Jaguar in the China market.
As for luxury timepieces, he is believed to make over USD 300,000 as the ambassador of the Swiss luxury watch company Tudor, with which he signed a deal in 2017. He also starred in Italian luxury fashion brand Armani's underwear campaign from 2012 to 2014, as part of which he was reportedly paid around USD 25 million.
In 2020, he signed a USD 55-million deal to appear in the EA Sports video game, FIFA 21.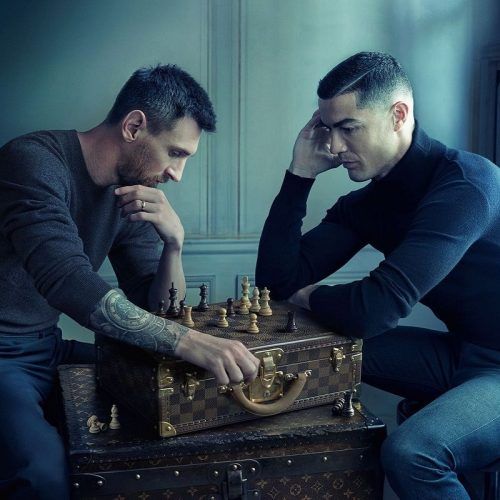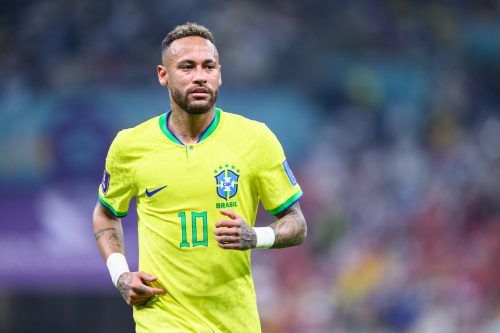 Companies that David Beckham owns
David Beckham owns DB Ventures, an investment company that manages all of his endorsement deals and other related engagements. According to a December 2022 report by Bloomberg, DB Ventures earned a profit after tax of around USD 25 million in 2021, which was up from USD 13.5 million in profit after tax in 2020. This means that his company's profit rose by almost 85 per cent year on year.
The report also said that Beckham and Victoria were paid around USD 8 million in dividends in 2021 by Beckham Brand Holdings Ltd., the holding company which owns both DB Ventures Limited and Victoria's fashion business. Around USD 2.3 million was paid out in addition after the reporting period.
In February 2022, retail and entertainment major Authentic Brands Group bought a stake in DB Ventures. Citing a source, CNBC reported that the company acquired a 55 per cent stake for USD 269 million. Beckham, thus, became a shareholder in Authentic Brands, one of whose major investors is National Basketball Association (NBA) icon Shaquille O'Neal.
The company also said that it has become the largest shareholder in Beckham's production company Studio 99, which he co-founded in 2019.
Beckham also co-owns an e-sports company known as Guild Esports. The footballer is believed to have invested in the company sometime in 2020.
It was reported the same year that he would be paid around USD 20 million over a period of five years and 15 per cent of the proceeds of all the company's merchandising sales and sponsorship revenues as part of a deal signed months before his investment. The deal was signed between Guild Esports and Footwork Productions, a company owned by Beckham which holds the license to his name and image, for the former to use the footballer's publicity rights.
The deal was renegotiated a couple of years later, following which Beckham's guaranteed payments were significantly cut in exchange for a 20 per cent stake in all merchandise and sponsorship revenue made by the company over the next two years.
In February 2023, Guild Esports launched Guild Studios, a production and creative services division for stakeholders in e-sports. One of the major partners of Guild Esports is Samsung, for which Beckham has appeared in commercials of the Galaxy smartphone series wearing the e-sports company's merchandise.
How David Beckham spends his wealth
Properties
Reports indicate that David Beckham's property portfolio is shared with his wife, which means they either jointly own them or the ownership details are unclear.
According to Hello!, the Beckham power couple has a real estate empire worth around USD 92 million.
The property that makes up for almost half the worth of all his properties is a USD 40 million townhouse in London's Holland Park. With seven bedrooms, the house also includes a gym and a wine cellar. The Beckhams spent around USD 10 million on renovations after buying the property.
Their Cotswold property, which is worth around USD 8 million, is well known. This is where they spent time during the COVID-19 lockdown in 2020. The Grade II-listed farmhouse, which they purchased in December 2016, is particularly known for its garden, traditional Estonian sauna and football pitch.
Hello! magazine also reports that the family has two properties in Dubai, United Arab Emirates (UAE). Of course, no prizes for guessing that one of those properties is in Burj Khalifa — the world's tallest building.
Apart from the Burj Khalifa apartment, which reportedly cost the Beckham family USD 5 million, they also own a villa in Palm Jumeirah, which is one of the richest locations in the UAE. The villa cost them around USD 1.5 million when they purchased it in 2002. They still hold the property, the worth of which, Hello! says, rose to USD 10 million by 2008.
View this post on Instagram
Now that most of Beckham's time is occupied with his club in Miami, the family would have a permanent place to stay in the beachside Florida city. Their comfort is taken care of in their penthouse in the One Hundred Museum building. It has walk-in wardrobes, a rooftop pool and multiple terraces offering stunning views of Biscayne Bay and the Atlantic Ocean. The cost of this apartment is around USD 24 million.
Cars and bikes
It doesn't come as a surprise for a stylish footballer to have stunning cars and motorcycles in his garage to back up his image. The English sporting legend knows this quite well. No wonder then that he has owned over 30 beautiful machines in the years since he became a hotshot. The total cost of the wheels, as per a general estimate by The Sun, comes to around USD 4 million.
In 2021, Beckham used his personal fortune to buy a 10 per cent stake in Lunaz, a company that modifies classic four-wheels as well as bin trucks to run on electricity. He even bought a light blue vintage Jaguar XK120, which had been modified by Lunaz, for around USD 500,000 as a wedding gift for Brooklyn on the latter's marriage to Nicola Peltz in 2022.
Speaking of classic cars, Beckham kept a deep red 1988 Aston Martin V8 Volante in his collection for 15 years before parting with it in 2018. The convertible, one of only 78 ever made, was apparently the footballer's favourite, as he was often seen driving it around. The same car was displayed at the 2020 London Classic Car Show before the COVID-19 pandemic paused the event that year and was later put up for sale by Aston Martin Works.
His first car was a 1994 Volkswagen Golf, which he sold in 2015 to raise funds for charity.
His first high-speed car was a 1997 Porsche 911 Carrera. He was often seen in this car seen in the company of Victoria, who was then his girlfriend. The car was auctioned off in 2008.
The other gems in Beckham's collection are a Porsche 911 Turbo and a replica of Hollywood actor Steve McQueen's 911. His fast cars include a Ferrari 612 Scaglietti, a Ferrari 360 Spider and a Ferrari 550 Maranello, a Lamborghini Gallardo and a silver McLaren 720S with gullwings.
Some of the other prominent cars that he has owned include a Levante SUV, a Jeep Wrangler, a Cadillac Escalade and a Mercedes CLK as well as three BMW cars — M3, 645i and X5 — along with at least four Audi cars, one of which, an Audi RS6, was involved in an accident.
Among quintessential American cars in his collection are a matte black 2011 Chevrolet Camaro and an armour-plated Hummer. His ultimate luxury vehicles include a Bentley and a Rolls-Royce Phantom Drophead Coupe.
Beckham is also the face of Maserati. The company gifted a Maserati MC20 electric car, which he has been seen driving on the streets of London. The car has a maximum speed of over 325 km/h. But being an English icon means that Beckham's garage is expected to have some classic British cars. In fact, Beckham has been photographed perhaps more in his Land Rovers and Jaguars — iconic British car brands now owned by India's Tata Motors — than in any other type of car.
Among the Jaguars that Beckham and his family have been seen in are a metallic blue Jaguar XK8 and a Jaguar XJ.
As for the Land Rovers, there are quite a few. In 2015, Beckham and Victoria were seen arriving at a shopping area in a grey Land Rover Defender 110. Years later, during the lockdown, the Beckham family went to a deli while isolating at the Cotswolds property of the footballer in a black Land Rover Defender.
During this period, Beckham was also seen driving around with Harper in a vintage Land Rover Series III, a similar type to which English actor Daniel Craig was seen driving in the James Bond film No Time to Die (2021).
His other Land Rover is a black Range Rover Sport, which was damaged in a car crash he was involved in October 2013.
His bike collection is equally impressive. Beckham has owned a custom Harley-Davidson 93 Knucklehead and a Confederate F131 Hellcat joined by two bikes by Italian motorcycle major Ducati — a Desmosedici RR and a Monster 1100. His other bikes include a Triumph Scrambler, a Super Vintage 93 Knuckle and a BMW R80 — all of which are vintage two-wheelers.
Yacht
The Beckham family is known for holidaying in some of the most picturesque locations in the world. In fact, Victoria often posts snaps and videos on her Instagram account, showing the family having fun on islands, beaches or the waves.
It is no wonder then that David Beckham owns a yacht. In December 2021, The Sun reported that he bought a 30-metre-long vessel for around USD 6.5 million.
The daily cited a source, saying that Beckham himself designed the boat. The report further suggested the boat could be a Ferretti yacht since the ace footballer had paid a visit to the headquarters of the shipbuilder in Italy's Forli.
The vessel was named Seven, in honour of the jersey number that Beckham wore during his career in England's national team and Manchester United.
Art collection
It is widely believed that a substantial part of David Beckham's net worth is made up of his massive art collection. Estimates suggest that the collection, which is held by both Beckham and Victoria, is worth around USD 44 million.
Back in 2010, the Daily Mirror reported that the couple bought "love-themed" works of art by the likes of Banksy, Damien Hirst, Jake and Dinos Chapman, Sam Taylor Wood, and Tracey Emin within eight years.
Citing a source, the report said that the footballer is "a huge patron of provocative British art" and purchases art by lesser-known painters alongside those of more famous names.
"One of the works is a Hirst bull's heart enshrined in silver with scalpels exploding from it. Another, given from David to Victoria for Christmas, is an Emin-designed strip of neon lights spelled to read 'Forever yours'," the source told Daily Mirror.
The Beckhams have added more artwork since. According to Artnet, the footballer paid USD 780,000 in 2014 for a commissioned painting titled Daddy's Girl, to celebrate Harper's birthday. The following year, Victoria commissioned British artist Eddie Peake to sculpt an installation for her store at Dover Street.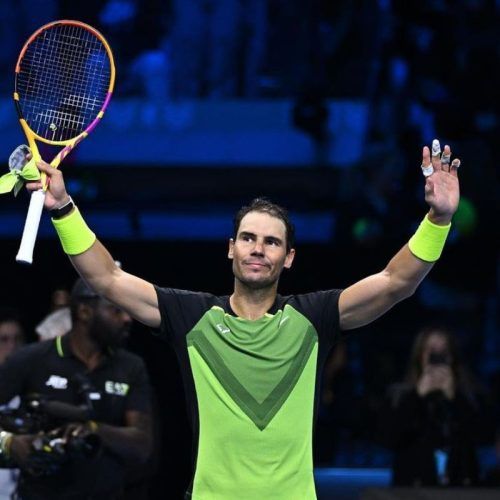 Tattoos
A 2015 report by Daily Mirror revealed that Beckham spent around USD 82.5k on the tattoos that adorn his body. Most of his body, from the neck down, is covered in ink. There are tattoos dedicated to Harper and Victoria, among personal symbolisms.
The Sun's estimate suggests that each of his tattoos cost an average of USD 400. Some of them, such as a Cupid and Psyche tattoo and the image of Victoria, are believed to have cost him around USD 6,000 each. Some of his most notable tattoos are numerals and phrases such as "We love you Daddy", "1975" and "Mum & Dad" as well as symbolisms like the large cross and wings iconography between the names of two of his sons, Romeo and Cruz, which covers the top half of his back.
In all, Beckham is believed to have over 65 tattoos on his body with some estimates suggesting that could be above 80.
View this post on Instagram
Charity David Beckham uses part of his vast net worth for philanthropic purposes. His charitable works are undertaken by his philanthropic foundation 7 Fund.
He has worked with the United Nations International Children's Fund (UNICEF) as an ambassador for 17 years. Following Russia's invasion of Ukraine in February 2022, Beckham set up an emergency appeal through his 7 Fund to help children who would be affected by the war.
Together with Victoria, he donated USD 1.2 million immediately to the cause. He also urged his followers on social media to come forward to donate.
"Mothers forced to flee with their children. Families torn apart. Children taken from their beds to become refugees overnight. As the conflict in #Ukraine enters its second week, the needs of families are escalating and 7.5m children are now at risk. Today, on International Women's Day, my 7 Fund for @UNICEF is setting up an Emergency Appeal to help provide immediate aid to support children's wellbeing, including medical supplies and safe spaces for families," he wrote in his appeal.
The Sun reported in March 2022 that Beckham has raised almost USD 60 million for UNICEF over his long association. Citing a source, the report said that he also "quietly gives about a million a year from his own pocket."
Besides UNICEF, Beckham has been a strong supporter of the Red Cross, Help for Heroes, WildAid, and Save the Children, among other charities.
At the time of his retirement in 2013, he donated his USD 5.3 million salary at PSG to a children's charity.
(Hero and Featured images: David Beckham/@davidbeckham/Instagram)
Frequently Asked Questions (FAQs)
Question: What is David Beckham's net worth in 2023?
Answer: David Beckham's net worth in 2023 is believed to be somewhere above USD 450 million.
Question: How much does David Beckham earn annually?
Answer: It is not clear how much exactly does David Beckham earns annually, especially since his retirement from football in 2013.
written by.
Manas Sen Gupta
Manas enjoys reading detective fiction and writing about anything that interests him. When not doing either of the two, he checks Instagram for the latest posts by travellers. Winter is his favourite season and he can happily eat a bowl of noodles any time of the day.