The past decade hasn't been too kind to the English football club Manchester United and its ardent followers. Ever since the retirement of the legendary Alex Ferguson, the Premier League juggernauts have struggled to maintain their consistency in winning silverware season after season. Several managers have come and gone, including big names like Louis Van Gaal and Jose Mourinho, and all have failed to turn the club's fortune. However, amidst all this mayhem, there was one constant at Man Utd, a man who proudly displayed the number 1 on the back of his jersey― David De Gea.
Manchester United's guard between the poles took over from Dutch goalkeeper Edwin Van Der Sar and was instrumental in gifting Alex Ferguson the Premier League title in 2012-13 as the manager left the 'Theatre of Dreams'. Since then, the Spanish goalkeeper has been at the cynosure of the Manchester United team that went through several episodes of rebuilding under as many as six gaffers. In fact, there have been days when Man Utd's ship would have surely sunk had it not been for the heroics of David De Gea.
Now, after 12 years and innumerable records, David De Gea announced his departure from Old Trafford on July 8. In a heartfelt social media post, De Gea expressed his gratitude for the club and its loyal fans who have stuck by him all these years. He was congratulated on his incredible career as a Red Devil by fellow teammates and Erik Ten Hag, Manchester United's current manager. While the goalkeeper is caught up in the farewell fever, a pertinent question looms: What's next?
The football fraternity has already started speculating about David De Gea's new club in the upcoming season following his departure from Manchester United. Hopping on that bandwagon, we try to look at all the possible teams that might be interested in signing the 32-year-old goalkeeper.
David De Gea's stats at Man Utd David De Gea has undoubtedly cemented his place as a club legend during his time at Manchester United.
In 12 years, De Gea made 545 appearances for Manchester United, the seventh highest by a single player in the club's history. He also broke the club's record of most clean sheets maintained by a goalkeeper (180 by Danish goalkeeper Peter Schmeichel) and left Old Trafford with 190 clean sheets to his name.
The Spanish goalkeeper has won eight trophies during his time at Manchester United. The list includes a Premier League title, an FA Cup win, two English Football League Cup trophies, a UEFA Europa League title and three Community Shield wins.
In terms of his individual accomplishments, David De Gea has won two Premier League Golden Glove awards during his time at Man Utd, once in 2017-18 and then another in 2022-23. He also made it to the PFA Team of the Year on five occasions― once in 2012-13, followed by four consecutive times from 2014-15 to 2017-18. He was also selected in the UEFA Europa League Squad for the 2015-16 season.
For his impeccable performances and for all but carrying the team on his shoulders when they needed him the most, David De Gea won the Sir Matt Busby Player of the Year award a record four times (he's tied for the most wins with Cristiano Ronaldo) in 2013-14, 2014-15, 2015-16 and 2017-18. The Spaniard has also won the Manchester United Players' Player of the Year award on four occasions, achieving yet another record. He won this award in 2013-14, 2014-15, 2017-18 and 2021-22.
Possible new clubs for David De Gea to sign with David De Gea left Manchester United after his contract expired on June 30, 2023. The Manchester-based club did not offer the Spanish goalkeeper a new contract or even an extension of the previous one, despite several talks throughout the 2022-23 season regarding De Gea's future with the club.
The last time David De Gea represented a club other than Man Utd, the reigning European champions Manchester City was still looked at as a 'noisy neighbour' of the Red Devils, Leicester City was yet to win a Premier League title, and both Cristiano Ronaldo and Lionel Messi were without international tournament victories. Now that the goalkeeper has left Man Utd for good, here are a few possible clubs De Gea can play for.
1. Inter Milan If the transfer market rumours are to be believed, the runners-up of the UEFA Champions League in 2022-23 might see their goalkeeper Andre Onana join Manchester United this summer. Speculations are rife that Erik Ten Hag is playing an active role in bringing his former first-choice goalkeeper from Ajax to Old Trafford, as he did with Lisandro Martinez and Antony in 2022.
While Inter Milan are yet to accept an offer from the Premier League outfit, should they decide to let Onana go, they will be in dire need of a shot-stopper. Tottenham Hotspur's French goalkeeper Hugo Lloris is believed to be Inter Milan's preferred choice, but given his recent form, David De Gea, who is coming off a Golden Glove-winning season, might be a more reliable option for the Italian side.
2. Bayern Munich The German champions have been without their prolific goalkeeper and leader Manuel Neuer since December 2022 after the 2014 World Cup winner suffered a leg injury. According to the latest reports, Neuer is set to be on the sidelines for another few months since his recovery isn't complete. In his absence, Bayern Munich is in a spot of bother since their other goalkeepers, Alexander Nubel and Yann Sommer, are rumoured to be planning their move away from Munich. Inter Milan has reportedly shown interest in the latter as a replacement for Andre Onana. As such, signing David De Gea without any transfer fee might be an option for the Bundesliga title holders to consider.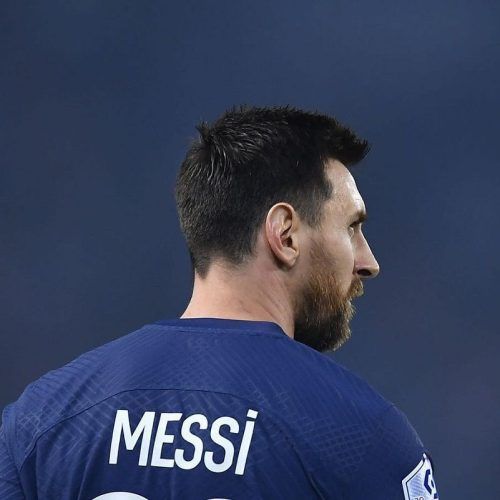 3. Newcastle United Having secured a spot in the UEFA Champions League for the 2023-24 season, the Tyneside-based football club will be looking to bolster their squad as they will be taking on some of the biggest names in European club football once the season kicks off. David De Gea's record-breaking clean sheet against Newcastle United in the 2022-23 English Football League Cup final, which helped Manchester United end their silverware drought, will still be fresh in manager Eddie Howe's mind. With the Spaniard available for a free transfer, it remains to be seen if Newcastle United makes a move for the goalkeeper this summer.
4. A move to Major League Soccer Once in their thirties, it is not uncommon for footballers to consider a move from Europe to the United States. Thierry Henry, David Beckham, Kaká, Frank Lampard, David Villa, Wayne Rooney and Zlatan Ibrahimović are some of the big names who moved to MLS clubs in the latter half of their careers.
Rumours are rife that Argentine legend Lionel Messi is also planning a move to MLS side Inter Miami FC in the 2023-24 summer transfer window. David De Gea, now in his thirties, might look for a chance to play in the American premier football (or soccer, as they call it) league. Atlanta United have reportedly shown interest in signing the 32-year-old goalie, so it remains to be seen if De Gea will be seen playing in the 'elephant graveyard' (a name bestowed upon the American top-flight league by Italian legend Gianni Rivera).
5. Playing in the Saudi Pro League It started with the Portuguese superstar Cristiano Ronaldo joining the Saudi Arabian club Al Nassr at the start of 2023. Now it's July 2023 and the summer transfer window of 2023-24 has already seen big names such as Karim Benzema, Kalidou Koulibaly, Ruben Neves and Edouard Mendy moving to Saudi Arabia from top European clubs. Teams in the Saudi Pro League are speculated to be the frontrunners in securing the services of David De Gea. Neves and Koulibaly have joined Al-Hilal, and the Saudi Arabian club is reportedly expecting De Gea to be its next big signing. Meanwhile, Al-Nassr might also look to reunite Ronaldo with his former teammate now that the Spaniard is looking for a new club.
6. A move back to La Liga The possibility of David De Gea's homecoming cannot be ruled out altogether, with a few Spanish clubs rumoured to be showing interest in signing the goalkeeper now that he is available for a free transfer.
According to market reports, Valencia is leading the race among La Liga clubs in having a shot at signing the Spanish goalkeeper. Real Betis and UEFA Europa League title holders Sevilla are also believed to be in the race for De Gea. The goalkeeper's boyhood club, Atletico Madrid, have also hinted at bringing the former Manchester United goalkeeper back to Madrid, although Jan Oblak's presence in the squad might mean that De Gea is likely to be coach Diego Simeone's second choice.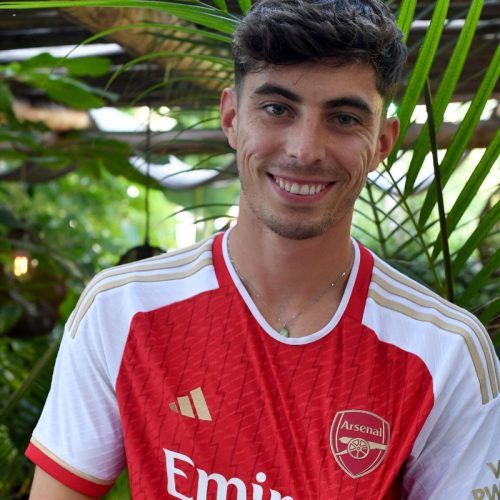 (Main and Featured Images Credits: Courtesy Instagram/@David De Gea)
Frequently Asked Questions (FAQs)
Question: Why did David De Gea leave Manchester United?
Answer: David De Gea left Manchester United after his contract expired on June 30, 2023 and the club didn't offer either a new contract or an extension on the previous one.
written by.
Uddipta Banerjee
Uddipta writes about sports and watches besides occasionally venturing into the world of automobiles and technology. He was associated with the Indian Express in the capacity of a sub-editor at their Lifestyle desk. A journalism and mass communication student from Xavier Institute of Communications, Mumbai, Uddipta devotes most of his leisure time to photography and filmmaking. He has contributed photographs to Vogue Italia and several exhibits, and has directed award-winning short films screened at film festivals in India and abroad.