A little over a fortnight after lifting the UEFA Champions League trophy in Istanbul as the captain of Manchester City, Ilkay Gundogan became the talk of the transfer window as he joined FC Barcelona. The Catalans signed the German international footballer on a free transfer after his deal with the English side ended at the conclusion of the 2022-23 season.
Earlier this summer, Gundogan led Manchester City to a historic treble, which comprises the Premier League, the FA Cup and the UEFA Champions League titles. With their first UEFA Champions League win, Manchester City joined their neighbours Manchester United in being the only clubs to win this coveted treble. So, even though it was in the making for quite some time, the move to the Spanish outfit certainly came as a shock for Manchester City fans worldwide.
Join us as we look at the terms of the transfer and understand what to expect from him in his new club.
All you need to know about Ilkay Gundogan's transfer to Barcelona
The terms of his contract
View this post on Instagram
According to an official statement by Barcelona, the club and the player have reached an agreement for an association of two years, till June 30, 2025. The contract also provides for an option to stay for an additional 12 months.
The club stated that the German footballer will have a release clause of USD 437 million. Barcelona did not reveal any details about the exact amount of Gundogan's salary. However, various reports suggest that the player is all set to earn around USD 9.8 million per season as per his new contract.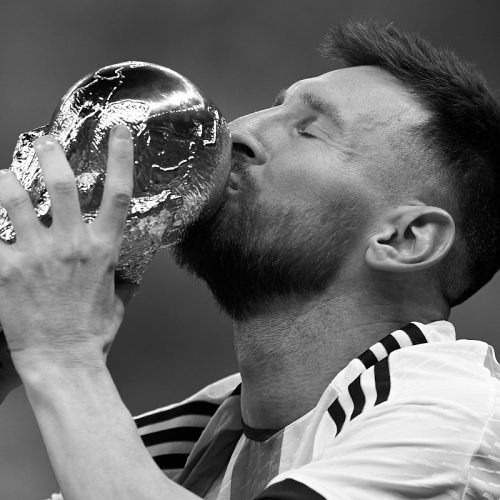 What to expect from Gundogan's time at Barcelona
Ever since his childhood, Ilkay Gundogan dreamed of playing for Barcelona and he admitted the same in a recent interview. As per the player, he wouldn't have considered a move from the English champions had it not been for the Catalans.
Interestingly, Ilkay Gundogan was heavily linked with London-based side Arsenal, with their manager Mikel Arteta looking to bolster the squad. Gundogan, however, chose to join Barcelona, thereby putting an end to the transfer market rumours.
Barcelona hasn't been at its glorious best since the departure of Lionel Messi, one of the greatest players in the history of the game, in 2021. However, they have shown improvement in the latter half of the 2022-23 season, winning the Spanish Super Cup in January this year, before winning the La Liga title in May. Xavi, Barcelona's manager and a club legend, will be looking at the two silverwares from last season as a prelude to brighter days going ahead. The departure of veteran midfielder Sergio Busquets also raised questions about who will be leading the current Spanish champions next season. Gundogan comes in as that missing piece of that puzzle. He can play as a central midfielder alongside Pedri, with Frenkie De Jong in the back completing the midfield trio. Gundogan also holds the potential to play as a defensive midfielder in the absence of De Jong. He can even start as an attacking midfielder and link up with marksman Robert Lewandowski, both of whom were teammates at Borussia Dortmund. With enough time to adjust to Barcelona's setup, he might also be ready to put on the captain's armband.
Is Gundogan the answer to Barcelona's midfield woes?
Even though he is in his prime, Ilkay Gundogan, who turns 34 this October, does not have time on his side. It might be too soon to make a prediction about his tenure at the club. Gundogan provides Xavi with ample options, but it remains to be seen how the Barcelona boss uses him in his plans.
(Main and Feature Image Credits: Courtesy Instagram/@Ilkay Gündogan)
Frequently Asked Questions (FAQs)
Question: Which team did Ilkay Gundogan join recently?
Answer: Ilkay Gundogan transferred to FC Barcelona from Manchester City.
Question: How much did Barcelona pay for Ilkay Gundogan?
Answer: Ilkay Gundogan joined FC Barcelona on a free transfer after his contract with Manchester City expired at the end of last season.
written by.
Uddipta Banerjee
Uddipta writes about sports and watches besides occasionally venturing into the world of automobiles and technology. He was associated with the Indian Express in the capacity of a sub-editor at their Lifestyle desk. A journalism and mass communication student from Xavier Institute of Communications, Mumbai, Uddipta devotes most of his leisure time to photography and filmmaking. He has contributed photographs to Vogue Italia and several exhibits, and has directed award-winning short films screened at film festivals in India and abroad.