The summer transfer window is that time of the year when all football clubs "get busy living or get busy dying." Jude Bellingham, Mateo Kovacic, Alexis Mac Allister and Ilkay Gundogan have been some of the biggest names to stir the transfer market in Europe so far. Kai Havertz, the German international footballer, becomes the latest addition to that list as he completes a move from Chelsea to its city rivals Arsenal.
Havertz, who joined Chelsea three years back, was instrumental in the London-based club's continental success in recent times. In his first season at the club, he found the back of the net against Manchester City in the 2021 UEFA Champions League final at Porto to help the Blues lift their second Champions League title. He also won the UEFA Super Cup and the FIFA Club World Cup with Chelsea in the following season.
Despite his success in terms of winning silverware with the team, Mauricio Pochettino, the new Chelsea manager who will take charge from the upcoming season, was not too keen to retain Kai Havertz in the squad. Therefore, the transfer does not come as a surprise to either fans or pundits.
We look at all the details of Kai Havertz's transfer fee, his new salary from Arsenal and what we can expect from his time at the new club.
All you need to know about Kai Havertz's transfer to Arsenal
Havertz's transfer fee and the terms of his contract
View this post on Instagram
According to reports, Arsenal spent a whopping USD 82 million to secure the services of the German international footballer. The North London club, in an official statement, announced that Kai Havertz has joined them on a long-term contract.
Although there hasn't been any official word by the Gunners on the details of the contract, it is estimated that Kai Havertz will be earning around USD 252,500 per week. Annually, Havertz is likely to earn a little over USD 3 million from his new contract with Arsenal.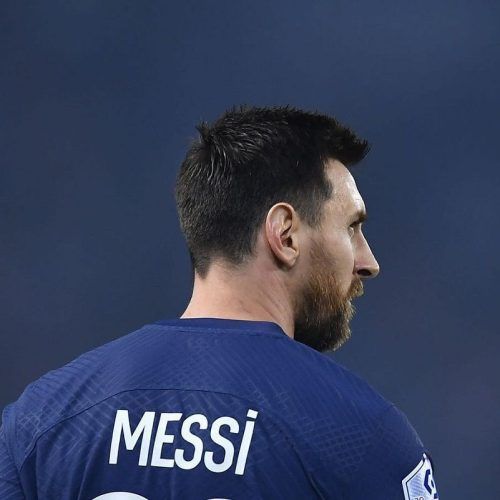 Why did Kai Havertz fail to live up to his standards in Chelsea? The 24-year-old Kai Havertz joined Chelsea from German club Bayer Leverkusen in 2020 for a transfer fee of USD 89.6 million. Since then, he has made 139 appearances for the West London club in three seasons and was a crucial part of their attacking play. However, considering the reputation he had in Germany, Havertz failed to make a significant impact in Chelsea, scoring just 32 goals and assisting 15 times.
The glaring issue with Havertz's tenure at the Premier League club was the position in which he played. He played under three coaches in Chelsea―Frank Lampard, Thomas Tuchel and Graham Potter―who all used him as an out-and-out striker in their line-ups. This was against Havertz's natural game since he prefers playing as an attacking midfielder, which not surprisingly, also happens to be his position in the German international team. Even for Bayer Leverkusen, he has been successful in the role of a second striker.
What can we expect from Havertz's time at Arsenal? Manager Mikel Arteta likes to follow a more fluid playing style with his Arsenal side. On multiple occasions last season, we saw Gabriel Jesus start a game leading the attack but soon drift out and allow fellow Brazilian forward Gabriel Martinelli room to move inside and run through the middle. This style of play is likely to suit Kai Havertz's attacking gameplay better, whose sound technical skills allow him to play across several attacking positions.
Likewise, the inclusion of Havertz also offers Mikel Arteta superior squad depth and greater flexibility with his game plans. The lack of options in their squad is what cost Arsenal the Premier League title in the final weeks of last season, and the boss will surely be looking to make the most of Kai Havertz's potential in the long season that awaits them.
(Main Image Credits: Courtesy Instagram/@Arsenal and Instagram/@Kai Havertz
Featured Image Credits: Courtesy Instagram/@Arsenal)
Frequently Asked Questions (FAQs)
Question: Why did Arsenal buy Kai Havertz?
Answer: Arsenal bought Kai Havertz from Chelsea to bolster their squad depth and have more options in terms of attacking players.
Question: How much did Kai Havertz cost Arsenal?
Answer: According to reports, Arsenal paid Chelsea USD 82 million for Kai Havertz.
written by.
Uddipta Banerjee
Uddipta writes about sports and watches besides occasionally venturing into the world of automobiles and technology. He was associated with the Indian Express in the capacity of a sub-editor at their Lifestyle desk. A journalism and mass communication student from Xavier Institute of Communications, Mumbai, Uddipta devotes most of his leisure time to photography and filmmaking. He has contributed photographs to Vogue Italia and several exhibits, and has directed award-winning short films screened at film festivals in India and abroad.