The way clubs from the Saudi Pro League are splurging cash for roping in some of the best players from Europe this summer is truly a sight to behold. The way things are going, it seems like the Middle East could soon become the global hub of footballing action. Recent developments in the ongoing summer transfer window have only fueled this sentiment. If speculations are to be believed, Kylian Mbappé, arguably the biggest name in the world of football in 2023, is headed to the Saudi Arabian side Al-Hilal from Paris Saint-Germain (PSG) for a ridiculous transfer fee.
It all started in January this year when the Portuguese legend Cristiano Ronaldo joined Saudi Pro League club Al-Nassr after being released by the English football club Manchester United. As the 2023 summer transfer window opened, several big guns such as Karim Benzema, Ruben Neves, N'Golo Kante, Kalidou Koulibaly and Edouard Mendy (to name a few) made their way to the 'Land of Black Gold'.
As the world of football tries to come to terms with the potential transfer of Kylian Mbappé to the Saudi Pro League, we bring to you everything we know about the possible contract that Al-Hilal is likely to offer the French football player should the transfer go through.
Kylian Mbappé's transfer news: Where do things stand today? Kylian Mbappé's current contract with the French club PSG will expire in 2024. According to reports, the Ligue 1 champions offered the 2018 FIFA World Cup winner a new contract, the terms of which would see Mbappé stay with the club for the next ten years and earn an annual fee of USD 1.1 billion. If accepted, the 24-year-old French forward will have the highest-paid sports contract of all time.
However, Kylian Mbappé is yet to sign the record-breaking contract with PSG.
The transfer market is rife with rumours about the Frenchman heavily considering a move to Spanish football giants Real Madrid, who have shown interest in signing him once his present contract with PSG runs out next year. Officials at the Paris-based club are believed to be distressed by how the entire transfer saga is playing out. Not only are they unwilling to lose the services of one of the biggest stars in football, but they will also lose out on a transfer fee from Real Madrid if Mbappé signs with the Spanish club during next year's summer transfer window.
For context, Kylian Mbappé joined PSG from French football club AS Monaco in 2018 for a transfer fee of around USD 213 million.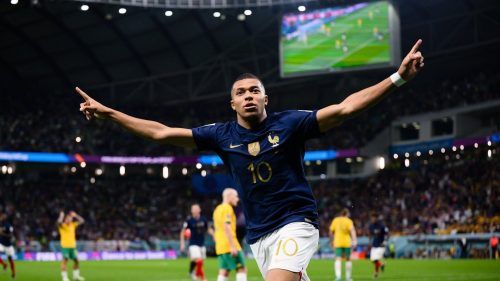 What is the transfer fee that Al-Hilal is reportedly offering for Kylian Mbappé? Al-Hilal is one of the four clubs in the Saudi Pro League whose majority ownership lies with Saudi Arabia's Public Investment Fund. The club has already spent huge sums this summer to add players like Ruben Neves, Kalidou Koulibaly and Sergej Milinkovic-Savic to their squad. According to transfer market reports, the Saudi Arabian club is now closing in on deals for Malcom and Aleksandar Mitrovic from Zenit St Petersburg and Fulham, respectively.
Trying to cash in on the turbulent situation between PSG and Kylian Mbappé, Al-Hilal has reportedly made an offer of a record USD 332 million for the forward. While the French club is believed to have accepted the transfer offer, personal talks with Mbappé are still pending.
What does Al-Hilal's proposed new contract for Kylian Mbappé look like? According to reports, the Saudi Pro League club is likely to offer Kylian Mbappé a contract for just one year. If he accepts, the contract will see Mbappé earn a record-shattering USD 221.4 million per year. When you factor in commercial arrangements and image rights, his annual income is likely to stand at a whopping USD 775 million.
With Kylian Mbappé having the option to join Real Marid once his proposed contract with Al-Hilal runs out at the end of the upcoming season in 2024, it remains to be seen if the French superstar heads to Saudi Arabia by the end of the summer transfer window in August.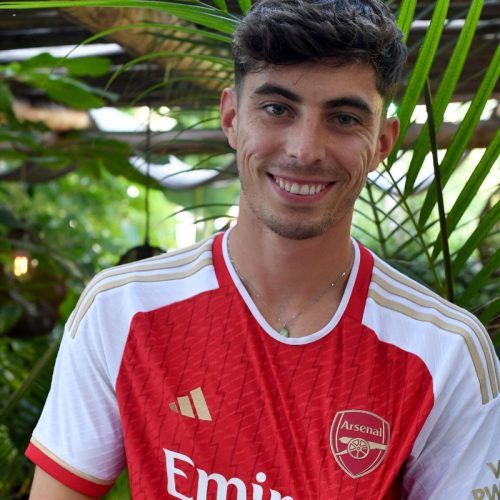 (Main and Featured Images Credits: Courtesy Instagram/@Kylian Mbappé)
Frequently Asked Questions (FAQs)
Question: How much did Al-Hilal offer for Kylian Mbappé?
Answer: Saudi Pro League outfit Al-Hilal has offered PSG a record USD 332 million as the transfer fee for Kylian Mbappé.
written by.
Uddipta Banerjee
Uddipta writes about sports and watches besides occasionally venturing into the world of automobiles and technology. He was associated with the Indian Express in the capacity of a sub-editor at their Lifestyle desk. A journalism and mass communication student from Xavier Institute of Communications, Mumbai, Uddipta devotes most of his leisure time to photography and filmmaking. He has contributed photographs to Vogue Italia and several exhibits, and has directed award-winning short films screened at film festivals in India and abroad.