Almost a year after bidding tennis farewell, Serena Williams, along with her husband and tech entrepreneur Alexis Ohanian, took to social media to announce the birth of her second child, a daughter. As she is one of the greatest legends of the sport, it shouldn't surprise anyone that Serena Williams' net worth in 2023 also makes her one of the richest athletes in the world.
However, it's important to note that the tennis legend had to work really hard to live the fulfilling life she enjoys today. Back in her childhood, her father Richard Williams had to stop sending both Serena and her sister Venus to national junior tennis tournaments as the siblings were subjected to racial comments. Eventually, they had to pull out of American tennis coach Rick Macci's academy as well. Serena's father then took over the responsibility of coaching the siblings at their own home.
Today, Serena Williams is the face of American tennis, even though she is not an active player anymore. Her popularity is also not confined to the boundaries of the tennis fraternity― she is one of the most popular athletes of all time and is a bonafide global icon. One has to pretty much be living under a rock (for decades!) to not recognise who or how impactful Serena Williams is.
Serena Williams has won everything there is to win in tennis. She has won 23 Grand Slam titles (including seven titles each at the Australian Open and the Wimbledon Open) and is tied with Novak Djokovic for the most Grand Slam wins in the Open Era. She has also won four gold medals at the Olympics (including in both singles and doubles events) and is the only tennis player to win a career Golden Slam (winning all four Grand Slam events in a single calendar year) in both singles and doubles events. Williams has also been at the summit of the WTA singles rankings for 319 weeks throughout her career, including a record-tying 186 consecutive weeks.
While she won her last Grand Slam in the women's singles event at the 2017 Australian Open, Serena Williams was a force to be reckoned with until the final match of her career in 2022. Williams bowed out of the 2022 US Open after a third-round defeat against Ajla Tomljanovic, but not before creating the record for becoming the oldest woman ever to beat a top-three-ranked player when she got the better of world number two Anett Kontaveit in the second round of the tournament. Serena Williams also turned a lot of heads with her sartorial choice (as she has often done so) when she participated in the 2022 US Open wearing shoes encrusted with diamond bits.
So, as congratulations pour in from all corners of the world following the birth of her second daughter, we take a look at Serena Williams' net worth, her astonishing career earnings, all the luxurious assets she owns and more.
Deep diving into Serena Williams' net worth in 2023 In a career that has spanned nearly three decades, Serena Williams has risen to the pinnacle of glory in the world of tennis. Given that tennis in itself is a high-paying sport, it comes as little to no surprise that the former American tennis player has made a fortune, becoming one of the wealthiest sports personalities of her generation. Even after her retirement from professional tennis, she remains one of the richest athletes in the world.
According to a report by Forbes, Serena Williams' net worth in 2023 stands at a mammoth USD 290 million. The legendary tennis player was featured in Forbes' list of America's Richest Self-Made Women in 2023 (she holds the 89th spot on the list) and was also a part of Forbes' list of The World's Highest-Paid Celebrities in 2020, acquiring the 98th position.
Interestingly, Serena William's net worth is twice that of her husband's. According to a report by CAknowledge, Alexis Ohanian's net worth, as of 2023, is estimated to be around USD 150 million.
A look at Serena Williams' salary and overall career earnings A sizeable amount of Serena Williams' wealth can be attributed to her earnings from her professional tennis career that lasted over 27 years. According to Forbes, the former ace tennis player has earned around USD 45.3 million in the last 12 months. While her income from professional tennis during this period has been around USD 300,000 (because she retired in September 2022), her off-the-court earnings amount to a whopping USD 45 million. Even though she has not stepped on the centre court since last year, Williams still featured in Forbes' list of The World's Highest-Paid Athletes for 2023.
During her time on the tennis court throughout her career, Serena Williams has earned a fortune, becoming the highest-earning female player in the history of the sport by a mile. According to a report by Celebrity Net Worth, Serena Williams' overall career earnings from professional tennis alone amount to… wait for it.. a whopping USD 95 million.
Which brands does Serena Williams endorse? While Serena Williams has earned close to USD 100 million from her time in professional tennis, most of her wealth has come from her brand endorsements. The former tennis player has a rich endorsement portfolio, and even though she has retired from the game, Williams still endorses around a dozen brands.
Major brands with whom Serena Williams enjoys endorsement deals include American pharmaceutical company AbbVie, American brewing company Anheuser-Busch, Swiss luxury watch manufacturer Audemars Piguet, American multinational car manufacturer Ford Motor Company, Italian luxury fashion house Gucci, American footwear and apparel manufacturer Nike and American sports-themed beverage manufacturer Gatorade, among others.
A sneak peek into Serena Williams' luxurious assets Serena Williams currently resides in a mansion near Miami, Florida. The property is spread over 14,500 square feet and is valued at around USD 6.7 million. The tennis star, along with her sister Venus Williams, redecorated the place in collaboration with the latter's design company V Starr.
The tennis legend also owns a mansion in Beverly Hills since 2017. The property is spread over 6,000 square feet and features six-and-a-half bedrooms, a wine cellar, a game room, a massage room, a yoga room, a gym and an outdoor kitchen. The mansion is valued between USD 6 to 7 million.
Serena Williams has also been the proud proprietor of a huge mansion in Ballen Isles since 2009. The property's worth is estimated to be around USD 2 million. In addition, she owns a two-bedroom apartment in Paris which offers a view of the iconic Eiffel Tower.
In her garage, Williams owns a Bentley, an Aston Martin, a Ferrari, a Mini Cooper and a Range Rover. The ballpark figure of her overall car collection is estimated to be around USD 2 million.
Know a little about Serena Williams' investments After hanging her tennis racquet in 2022, Serena Williams has been an active investor with her firm Serena Ventures. Of late, the firm has raised around USD 111 million as a venture capital fund to lend support to founders hailing from backward communities in the technology industry.
Serena Ventures backs a multitude of start-up organisations, such as weight-loss application Noom and cryptocurrency company Nestcoin Holding, among others. The investment firm, along with the former tennis player, also launched a clothing company named S by Serena. She has also launched a multimedia company named Nine Two Six Productions in order to expand her investments as a producer.
In a bid to remain involved in the world of sports, Serena Williams owns a minority stake in the National Football League team Miami Dolphins and the National Women's Soccer League team Angel City FC.
Is Serena Williams involved with works of charity? Serena Williams is an ardent philanthropist and has strived to help the needy and the less fortunate throughout and beyond her playing career.
The tennis legend has primed education over everything else and has helped build a secondary school in Kenya in 2008. UNICEF, in 2011, appointed Serena Williams as a Goodwill Ambassador. She championed the UNICEF Schools for Africa initiative, the aim of which was to provide education to the most marginalised and vulnerable children of society. In 2016, Williams entered into a partnership with the charitable organisation Helping Hands Jamaica Foundation to build the Salt Marsh Primary School for Jamaican Youth.
Serena Williams was later roped in by the Allstate Foundation's Purple Purse Project as an ambassador. The organisation works towards helping and bettering the lives of those who face domestic abuse.
Williams has championed other social causes as well, such as civil rights, gender equality, fair trade, homelessness, prevention of substance abuse, abolishment of human trafficking, and more.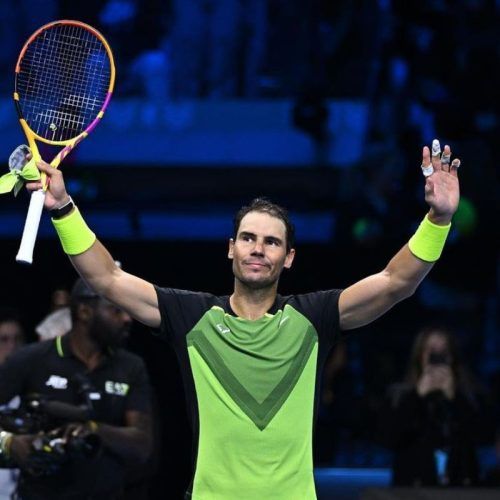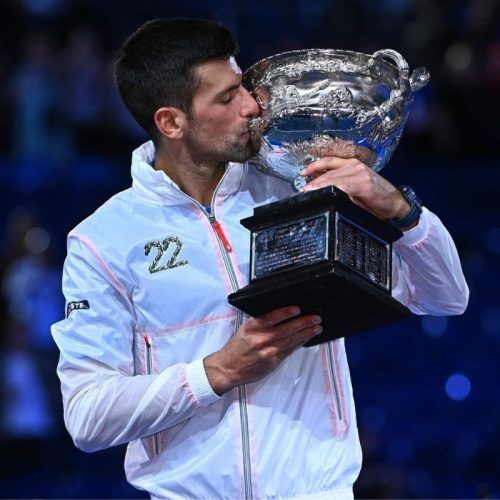 Frequently Asked Questions (FAQs)
– How much does Serena Williams earn annually?
According to Forbes, Serena Williams' annual income in 2023 is USD 45.3 million.
– What is Serena Williams' net worth in 2023?
According to Forbes, Serena Williams' net worth in 2023 is USD 290 million.
– What is Serena Williams' husband's net worth?
According to reports, Serena Williams' husband, Alexis Ohanian, has a net worth of USD 150 million
– Who has a higher net worth: Serena Williams or Venus Williams?
Serena Williams has a higher net worth than her sister Venus Williams. While Serena's net worth is around USD 290 million, Venus' net worth stands at USD 95 million.
(Main and Featured Images Credits: Courtesy Instagram/@Serena Williams)
written by.
Uddipta Banerjee
Uddipta writes about sports and watches besides occasionally venturing into the world of automobiles and technology. He was associated with the Indian Express in the capacity of a sub-editor at their Lifestyle desk. A journalism and mass communication student from Xavier Institute of Communications, Mumbai, Uddipta devotes most of his leisure time to photography and filmmaking. He has contributed photographs to Vogue Italia and several exhibits, and has directed award-winning short films screened at film festivals in India and abroad.