No team in world football has seen such an upturn in its reputation and profile as Paris Saint-Germain (PSG). Between 2021 and 2022, coinciding with its acquisition of living legend Lionel Messi, PSG has seen its commercial sponsorship revenue increase by over €300 million. This has led to PSG overtaking the likes of Barcelona and German juggernaut Bayern Munich to land in 6th place in last year's Power Money League, an annual analysis run by Deloitte which measures the financial muscle of football teams around the world.
This is in no small part due to the work that PSG has done in connecting with some of the world's biggest brands. Its partnership with Dior in January saw a mesmerizing advertising campaign, which saw the players dressed in sleek, refined black, elevated by the iconic Dior oblique and CD Diamond motifs, as well as artistic director Kim Jones' distinctive style and vision.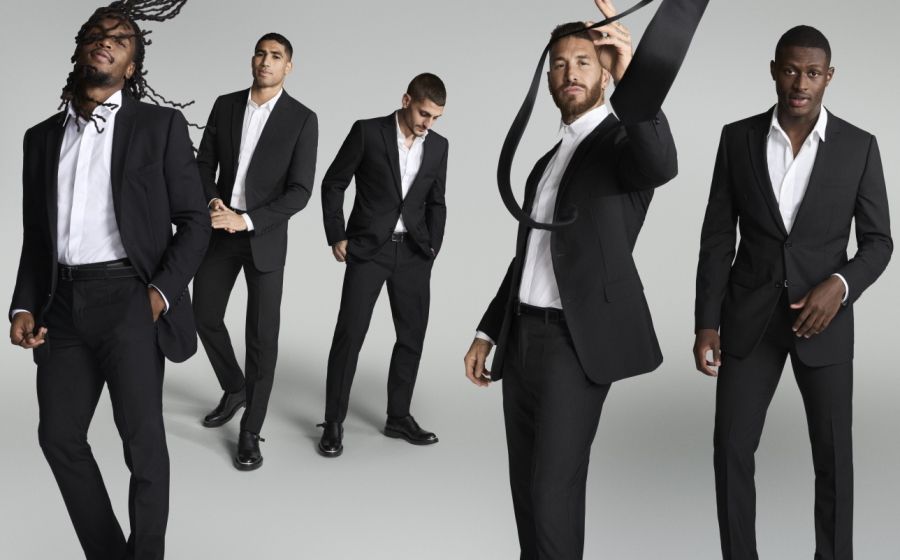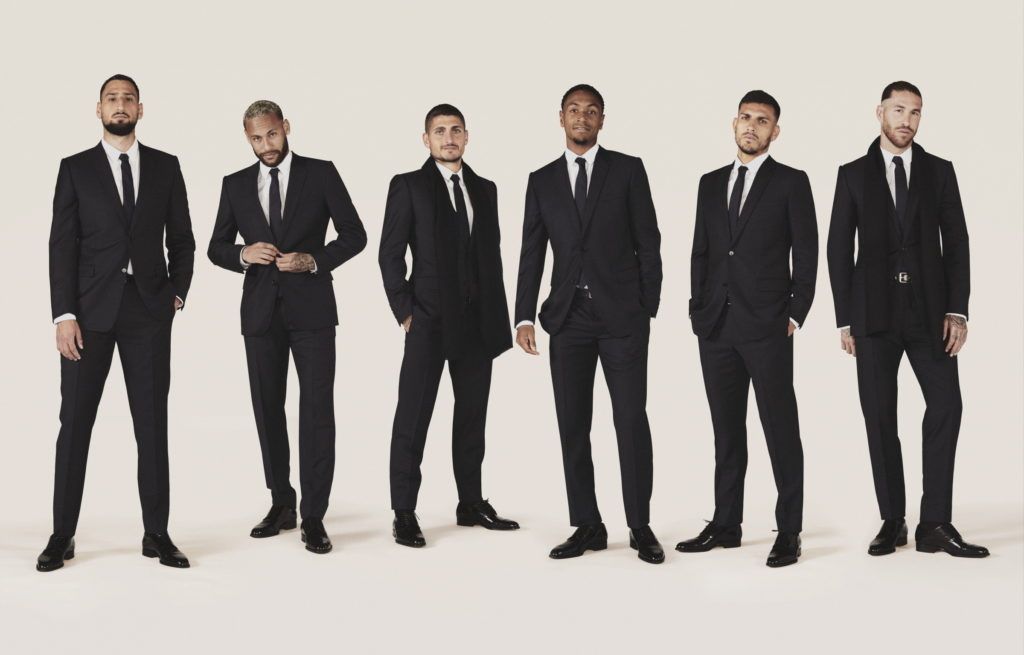 Let's not forget the magnitude of its partnership with Nike. The sports brand is not just PSG's kit supplier and sponsor, with its iconic swoosh emblazoned on the right chest of the PSG jersey, but a veritable commercial partner. Nike pumps more than €80 million into PSG's coffers as part of this deal, but it doesn't end there. PSG also has a €67 million a year partnership with Nike subsidiary Air Jordan, which has led to some confusion. Or perhaps the better word here is awe, that a football team was able to secure a multi-million-dollar sponsorship deal with a basketball brand. We've even waxed lyrical about their partnership with watchmakers Purnell.
Clearly, the PSG brand is thriving. A combination of its status as the torchbearers of the world's most fashionable city in the world's most fashionable game, the business guile of its Qatari owners and having some of the most famous names in world football on its roster very clearly aided its marketability.
"The PSG brand continues its rise, building on an attractiveness that has never reached such a peak, especially with major international brands," Club President Nasser Al-Khelaifi proclaimed proudly.
But PSG is first and foremost a football club, and its success should therefore be measured in purely footballing terms; by its performance on the pitch, the number of points it racks up in the league, the number of trophies.
When Al-Khelaifi acquired the club in 2011 via his shareholding company Qatar Sports Investments (QSI), he promised, "We are building a team to be one of the best in Europe. To become big, you need to sign players now and that is what we are doing. Obviously, we believe in our targets and objectives, and we are really confident that the dreams are going to come true." We knew what he meant by that: he wants to win club football's most coveted trophy: the Champions League.
In 2022, it seemed that Al-Khelaifi's words would be vindicated, as PSG stormed to the top of Ligue 1 and their Champions League group. They were undefeated for the first half of the 2022-2023 campaign, and their fearsome front three of Kylian Mbappe, Neymar and Lionel Messi were firing on all cylinders, amassing 28 goals in 15 games, accounting for over 70% of PSG's goals in that time.
This reached fever pitch at the FIFA World Cup in Qatar when PSG's players lit up the tournament. Neymar pitched in with two goals in three games for Brazil. Vitinha was a breakout star for Portugal and will be central to the Iberian nation's post-Cristiano Ronaldo rebuild. Moroccan right back Achraf Hakimi led his country to a historic first semi-final, carrying the hopes not just of his nation, but the entire continent of Africa as well. And it was PSG superstars Kylian Mbappe and Lionel Messi who made the tournament's final perhaps the most memorable in history. Of course, Lionel Messi was the one who would emerge triumphant, leading Argentina to a third World Cup trophy and cementing his place as Greatest-Of-All-Time with the only honour that has hitherto eluded his overflowing trophy cabinet.
But after they returned from the World Cup, things started to fall apart.
PSG succumbed to eight defeats (as of the time of writing) in the first four months of 2023, including a 2-1 humiliation at the hands of Marseille that would knock them out of the Coupe de France.
And then in March, they squandered a 1-0 first leg win to lose 3-1 on aggregate to Bayern Munich in the Round of 16 stage of the Champions League, making it the fifth time in the last seven years that PSG couldn't even get into the Quarterfinals of Europe's premier club competition.
What caused such an improbably collapse? Romain Janson, President of the PSG Fan Club Singapore shared his opinion with Augustman, "It was an odd season to be honest. Playing the World Cup in November/December is something new. Some of our players went far into the competition and invested so much in it that they probably came back from Qatar physically and mentally exhausted."
Others believe it is a fundamental issue with how PSG plays football. After a 1-1 draw with Reimes in the league, Reims captain Yunis Abdelhamid explained, "It is easy to play from the back against them. Their front three doesn't defend. We knew that if we got the ball past their front three, which was easy, we could hurt the rest of the team."
Tabloids have even jokingly put it to 'The Kim Kadarshian curse', in which big football teams lose to relative minnows every time the reality star and style icon visits their stadium. When she visited the Parc des Princes in March, PSG suffered a shock 2-0 defeat to Rennes. But the truth is that PSG need only look inward to see its flaws.
A common refrain in football is "Trust the process." It speaks to the fact that teams take awhile to gel, and a manager's footballing vision needs time to take shape. You can see the same in teams such as Arsenal, Napoli and Liverpool, who are enjoying meteoric success in recent years despite mediocre starts by their current managers – patience in football is sometimes rewarded in the most glittering ways.
That is not quite the case with PSG. PSG has one process – spend its riches on the world's best players, and expect the Champion League trophy in their cabinet by the next calendar year. Of course, that never happened, prompting some quarters in football to encourage PSG to practise some patience – Rome, nor Paris – wasn't built in a day – nor a year, to be sure.
But Al-Khelaifi and his board vehemently disagree. Patience? Patience is an ugly English word.
The most notorious example of this came in 2015 when it fired manager Laurent Blanc despite an impressive domestic trophy haul that saw PSG win an unprecedented three French trophies in a single year (Ligue 1, Coupe de la Ligue and Trophée des Champions in 2013), and a record league haul of 96 points. The reason for his sacking? No Champions League trophy.
But is PSG's performance as a brand a silver lining, perhaps? "Absolutely not," said Janson. "For a true football fan, nothing can be better than your team winning a big game. It is nice to see that PSG is growing its image internationally with the help of other big brands, but I think there should be sometimes more focus on actual football at Paris Saint-Germain."
It is clear that the fans are more interested in PSG's footballing performance rather than its brand collaborations, but it's not like Al-Khelaifi isn't doing anything about that. He has put his money where his mouth is, spending a total of €1.482 billion since taking over on bringing the best footballers in the world to Paris.
But obviously, that alone is not enough to bring in the Champions League trophy. Janson said, "I think there is a lot more to be done, to be honest. Having some changes in the squad in midfield and defense should be top priorities. That doesn't mean they should spend a lot like they used to. They have to be smart and find the right players that can have that chemistry, play football together and not individually."
PSG practises process when it comes to building its brand portfolio, getting in the right players and utilizing its status in Paris to collaborate with the world's most famous brands. A clear plan needs to be implemented for its football as well, or PSG will very quickly lose its magique.
written by.
Suffian Hakim
Senior Writer, Augustman Singapore
Best-selling novelist, playwright and screenwriter Suffian Hakim is AUGUSTMAN Singapore's Features Editor. He writes articles on arts, culture, entertainment, cars, watches, travel and more - all in an effort to properly investigate and define that nebulous, all-encompassing L-word: lifestyle.