The world of professional heavyweight wrestling was already mourning the loss of WWE Hall of Famer Terry Funk a couple of days ago when more tragic news broke related to another fan-favourite wrestler – Bray Wyatt. The famous WWE wrestler, officially known as Windham Rotunda, tragically passed away at the young age of 36.
The wrestler, who had gained a lot of attention in recent years for his fearsome character 'The Fiend', had been long absent from WWE action due to undisclosed health issues for most of 2023. Needless to say, his death on August 24 has left his fans and fellow wrestlers in a state of utter shock.
WWE is saddened to learn that Windham Rotunda, also known as Bray Wyatt, passed away on Thursday, Aug. 24, at age 36.

WWE extends its condolences to Rotunda's family, friends and fans. pic.twitter.com/pabVuaKlnP

— WWE (@WWE) August 24, 2023
Even though Rotunda's family is yet to release an official statement, it has been revealed that the star wrestler suffered a cardiac arrest. Following his death, his fellow wrestlers and colleagues, including Dwayne Johnson, Mick Foley, Lexi Cabrera, The Miz and Matt Hardy, took to social media platforms like Instagram and X (formerly Twitter) to share their condolences.
Im heartbroken over the news of Bray Wyatt's passing. Always had tremendous respect and love for him and the Rotunda family. Loved his presence, promos, in ring work and connection with @wwe universe.
Very unique, cool and rare character, which is hard to create in our crazy… pic.twitter.com/i9zlbJIOL3

— Dwayne Johnson (@TheRock) August 24, 2023
The world lost a good one today. Bray Wyatt's story telling ability along with his unique creativity in the ring was a force that kept your eyes glued to the television screen. Windham Rotunda's fun-loving, free spirit paired with his infectious laugh is what I will truly miss… pic.twitter.com/tV3NJCeVpY

— The Miz (@mikethemiz) August 25, 2023
So, as the world mourns Bray Wyatt's untimely loss, we fondly look back at his career highlights and achievements.
Looking back at Bray Wyatt aka Windham Rotunda's legacy
Born in 1987, Rotunda was always into sports, displaying notable sportsmanship in American football and wrestling. Like many famous wrestlers, he also came from a family of professional wrestlers and chose to follow the family tradition by pursuing a career in professional wrestling prior to earning his bachelor's degree.
Throughout his long career, he went on to nab several championship titles. However, his fans and critics will best remember him for the creative characters, personas and storylines he brought to the WWE ring.
How did Bray Wyatt's WWE career begin? Rotunda had been making his presence felt in local-level wrestling before making his WWE debut in 2009 as Husky Harris on NXT. Throughout his early years, he put on a decent show for the crowd. However, his major breakthrough came in 2012 when he took on the ring name of Bray Wyatt just as WWE was rebranding the NXT series. Bray Wyatt was based on a manic swampland cult leader with a devilish charm. He was one of the prominent names in the Wyatt Family (which also consisted of Erick Rowan and Luke Harper).
Reaching peak stardom
For years, Rotunda kept working as Bray Wyatt, adding more layers to his unique persona and utilising creative storytelling to win hearts inside and outside the ring.
However, Rotunda decided to switch things up a bit and take a different approach in 2019 with a new character that is considered to be one of the most fearsome ones to be seen inside a WWE ring. Called 'The Fiend', the character was symbolised by a horrific mask themed after a clown. This mask would make even DC's Joker look friendly. As expected, the character worked wonders and became a hit for the audience, making Rotunda one of WWE's most popular star performers. After taking a break from WWE, Rotunda returned to the ring in 2022 as Bray Wyatt with an interesting narrative woven around him that linked him to his previous characters.
During his illustrious career, Rotunda won his first and only WWE championship in 2017. He has also won the WWE Universal Championship (two times), the WWE Raw Tag Team Championship (once) and the WWE SmackDown Tag Team Championship (once). In 2019, he was given the Male Superstar of the Year award at the WWE Year-End Awards for his achievements.
Bray Wyatt's family
Windham Rotunda is now survived by his spouse, former WWE ring announcer JoJo Offerman, and two children. He's also survived by two children from a previous marriage.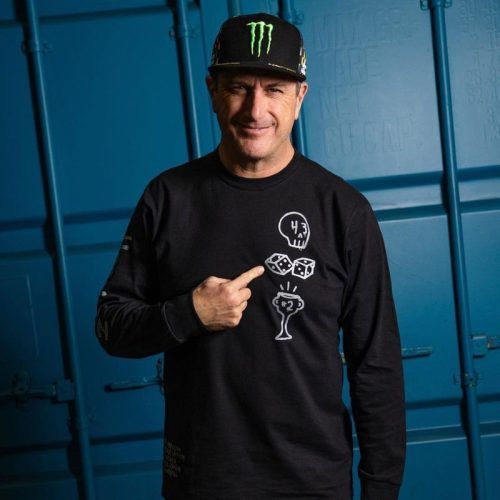 Frequently Asked Questions (FAQs)
– What is Bray Wyatt's cause of death?
Bray Wyatt passed away due to a cardiac arrest.
– What is Bray Wyatt's real name?
Bray Wyatt's real name is Windham Rotunda.
(Hero and Featured Image Credits: Courtesy Instagram/@thewindhamrotunda)
written by.
Amritanshu Mukherjee
Amritanshu lives and breathes tech, cars, Formula 1, space stuff and everything that delivers an adrenaline rush. Since 2016, he converted his favorite hobby of going all gaga over iPhones and Lamborghinis into his profession; hence, you aren't likely to be surprised upon checking his browser history. In his spare time, he loves to drive and explore food joints, but will somehow end up with a plate of Chicken Biryani and a big smile. He has previously written for Hindustan Times, India Today, BGR.in, and Deccan Chronicle.