How do you persuade a heritage brand that has never produced clothes to expand its universe? Doncaster-born designer Stuart Vevers succeeded in doing just that, and got himself hired by Coach as its creative director in September 2013.
Since then, he has launched ready-to-wear collections that have progressively expanded Coach's repertoire beyond its famed leather goods. His efforts have brought the iconic American brand a sizeable new following worldwide, including red carpet habitues Selena Gomez, Emma Robson and Michael B Jordan.
Vevers is slowly but surely changing the perception of the brand. He lets us in on how he got his foot in the door to the company, and how those cool Coach collaborations came about. And of course what the Coach spring/summer 2020 collection means to him. what is the narrative driving the SS20 collection?
This collection is focused on New York, the city that has been home to Coach for 78 years, and the city in which I now live. This focus gives it an altogether different energy, which is seen through the bold palette. I really wanted to show the collection at the Highline with the city around us. Because it would be perfect to present a collection inspired by the city in the heart of the city.
Is there any particular attitude to the collection?
With Coach, there is always a sense of ease. There's an interesting balance between uptown and downtown. My objective is that when you put on a piece of Coach leather, you instantly feel a bit cooler. It's not so much about perfection, but attitude. Our leathers are crafted to be super-light and soft, almost like a vintage patina, and nothing too precious or perfect in itself. Our ready-to-wear clothing is skewed towards youthfulness, not age. I think one can be youthful at any age. In fact, fashion itself can be quite ageless. I try to be alert to what the next generation cares about, so as to understand what's important to them.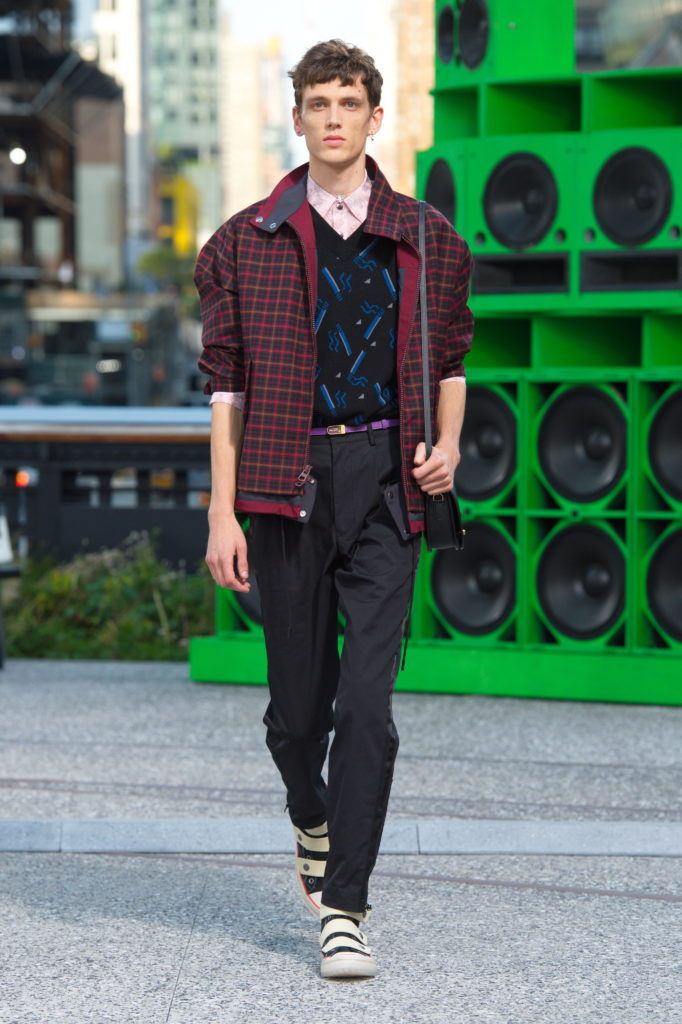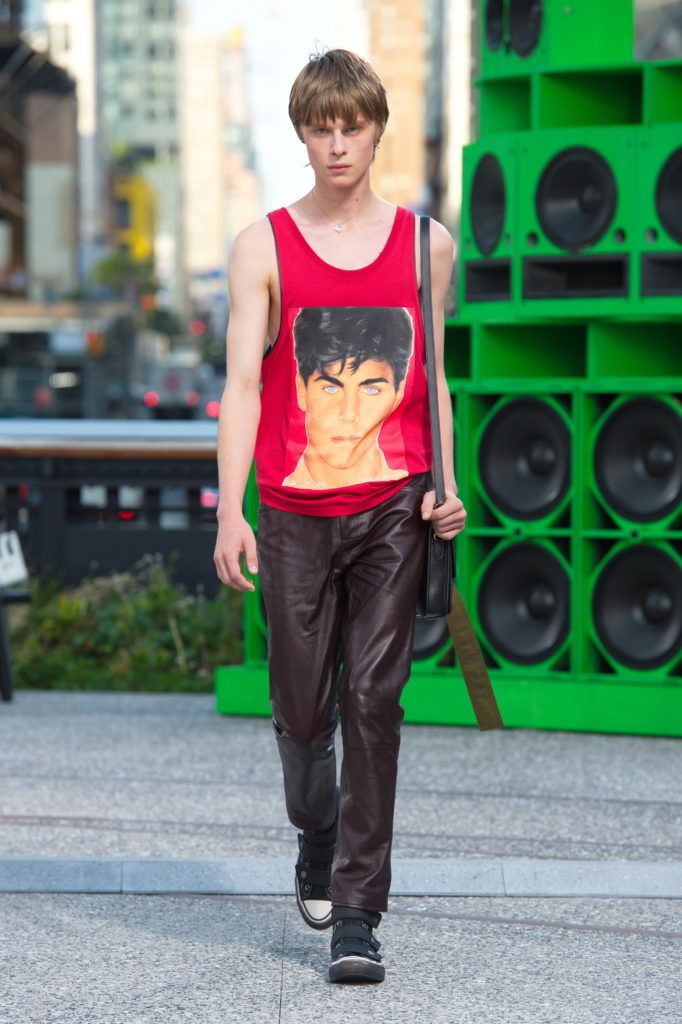 You have incorporated leather into some of the clothes, presumably to inject them with heritage. But please tell us more.
In many ways, the collection has a lot of my own obsessions. But I did also want a strong Coach heritage in the design. And leather felt instinctively right. I also wanted to investigate new silhouettes, such as the trench, which is a key silhouette of the show. When it comes to cool American staples, biker jackets and varsity jackets, easily come to mind. So it was an interesting challenge to take a trench that might be seen as an uptown reference, but with the intention to infuse it with the same cool Coach attitude. I did that through adding metal snaps, leathers that almost have a vintage patina, big plastic zips, etc. It's quite utilitarian and upbeat, since it is inspired by city dwelling.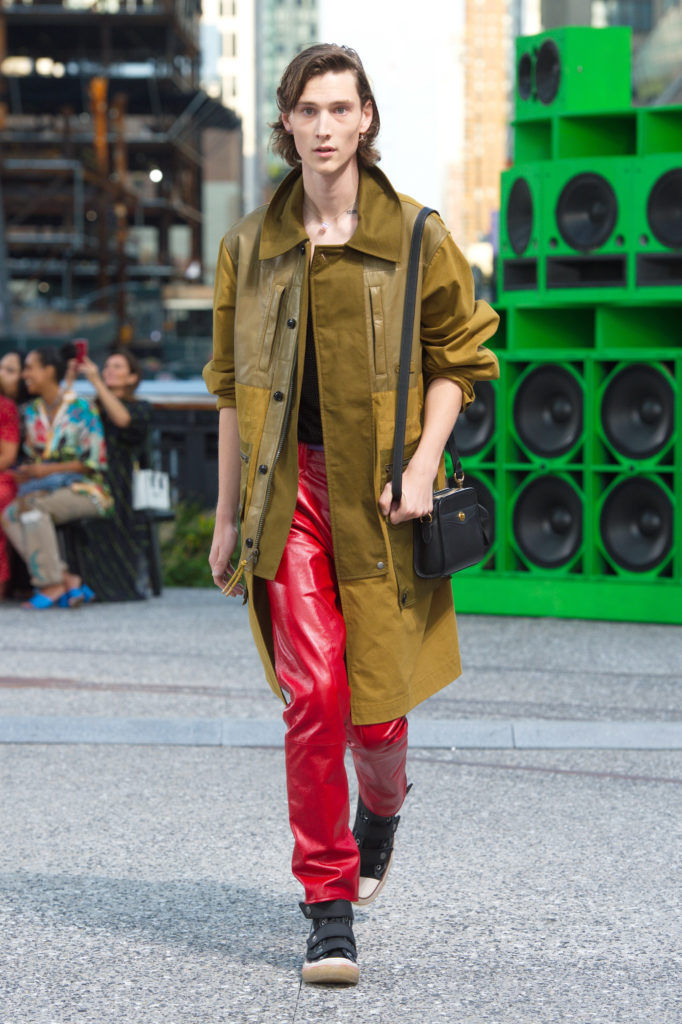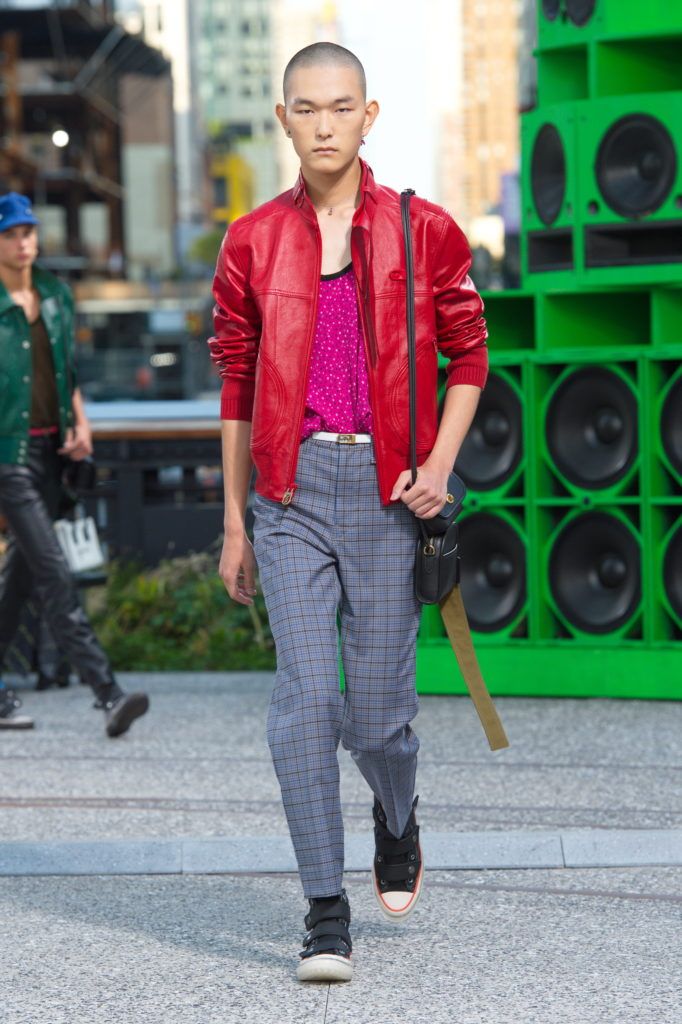 Coach has certainly diversified beyond an American leather goods brand. how did it achieve this?
During my interview process with Coach, I did a project about injecting fashion into the brand. I believed it would give the brand a good opportunity for growth. Coach was a house with a great legacy and a very interesting story, but it has never done clothing, and never been part of New York Fashion Week. So I said: "Look, this is a new day, this could be a new Coach". And I got brought in based on that.
Now the aim is to keep the clothing real and relatable, and not a mocking exercise for the sake of expanding a product range. It has to be believable. That is precisely why I took things slowly at first, doing my first presentation with just 18 looks presented over five days. It wasn't until my fourth season with the company that we did a runway show. And that's because I wanted to establish certain ideas about the collection before putting it out there.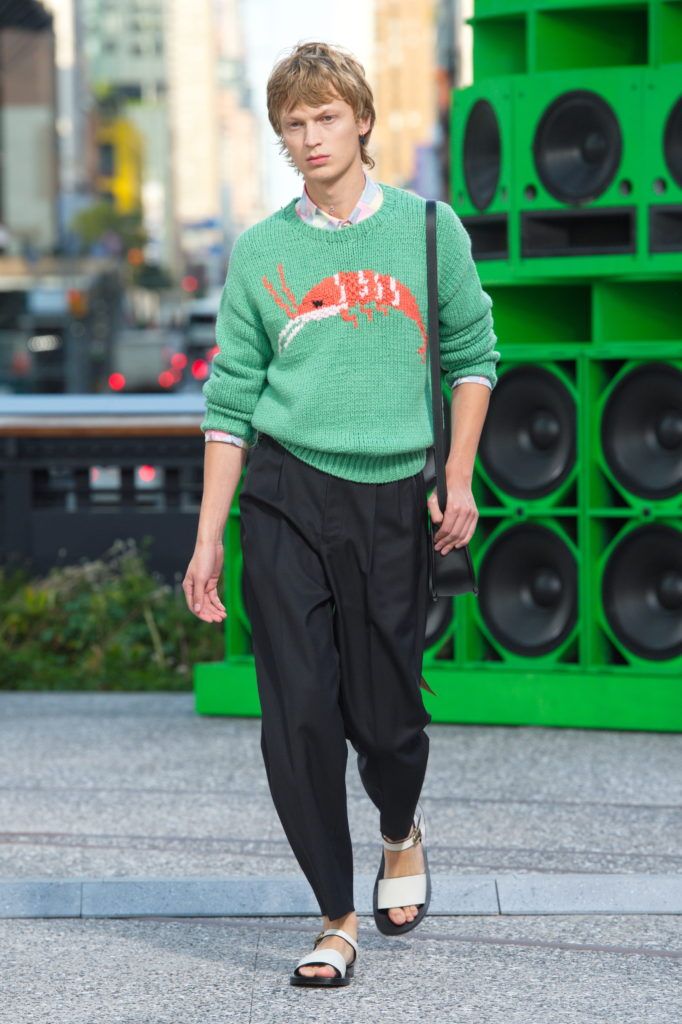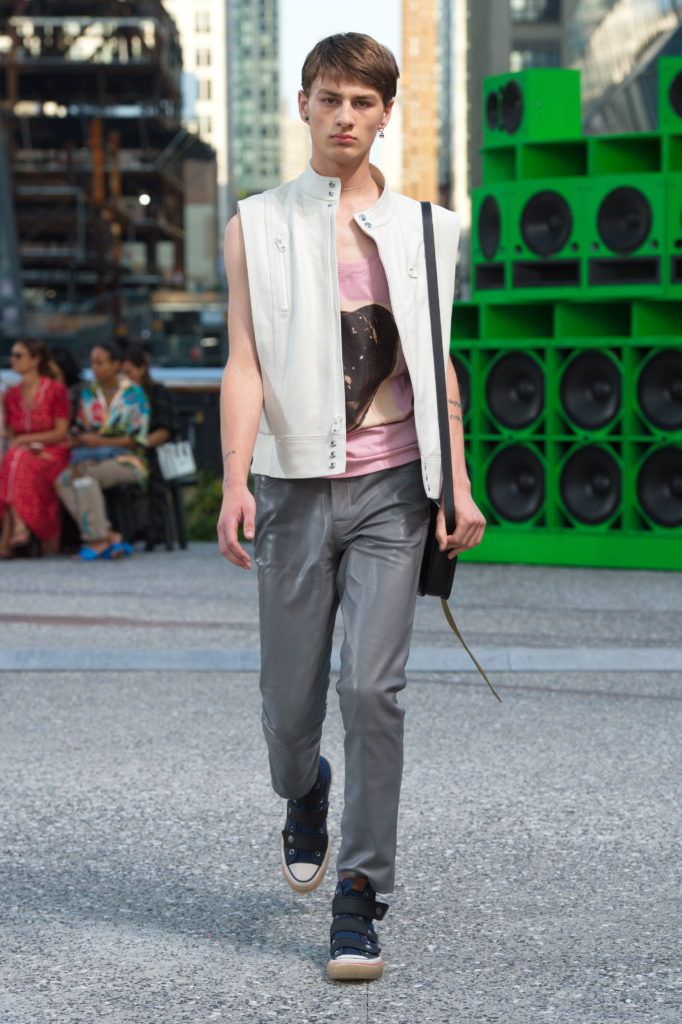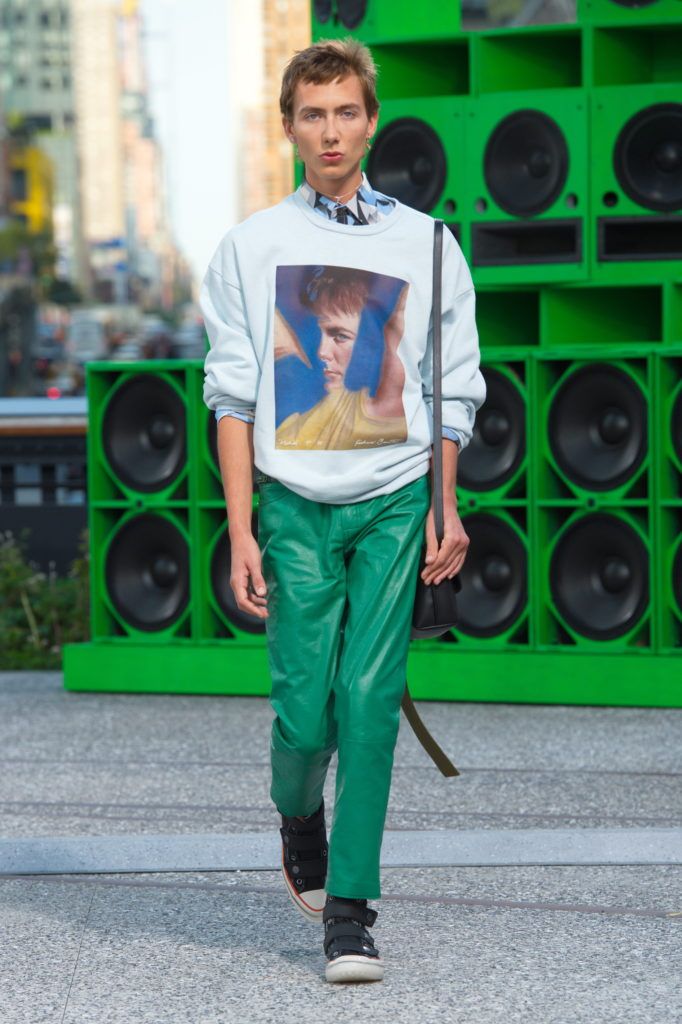 Whenever you introduce new prints, designs, materials, techniques… is it ever a challenge to balance creativity with what the House represents?
Ultimately, I focus on the creative. We have a very talented and diverse design team who will take these elements and incorporate them in different ways. Me? I just get to do the fun part of deciding what's right for the collection. It all about surrounding yourself with a top-notch talent pool.
Following the success of the coach x Disney collection, are there plans for new collaborations? How do you decide?
By instinct. Often, the starting point is an image on the mood-board, like it's part of an inspiration for the season. This was the case with Richard Bernstein. You can definitely see that his work inspired the colour palette. And then as the season starts to develop I realise that I needed him to be a more active part of the collection. That's also what happened with The Keith Herring Foundation and Gary Basemen. It started off with an image of their work on our inspiration board.
To more on the Coach SS20 collection, see here.
For more spring/summer 2020 collections, see here.