LET'S be honest: In this day and age, the word "collaboration" is perhaps the most overused noun to plague fashion headlines. That said, while even the most seasoned fashion lover can be forgiven for stifling a yawn at the announcement of yet another collaboration, we've got to admit that the recent Asics X Vivienne Westwood capsule collection launch for 2019 got our attention, and for good reason, too.
A quick background about the Asics X Vivienne Westwood collaboration: the marriage between these two key players from the world of sports and high fashion was born out of Andreas Kronthaler's love of the Japanese sneakers (Kronthaler is creative director for Vivienne Westwood, and the British designer's husband). "Andreas has always loved the look of them [Asics trainers]; they're not fashion items, so their design is dictated by their function instead," shares Christopher Di Pietro (global brand director for Vivienne Westwood). "Asics trainers are not like any other trainers around because of their design process and we love that." "We wanted to work with a brand that had expertise in this field and we really felt that Asics is at the top of their game in this area," Di Pietro adds.
The first two pairs from the Asics X Vivienne Westwood partnership (there will be a total of five Asics / AsicsTiger collections to be released this year) dropped recently at an exclusive launch at TANK Shanghai.
Gel-Mai Knit MT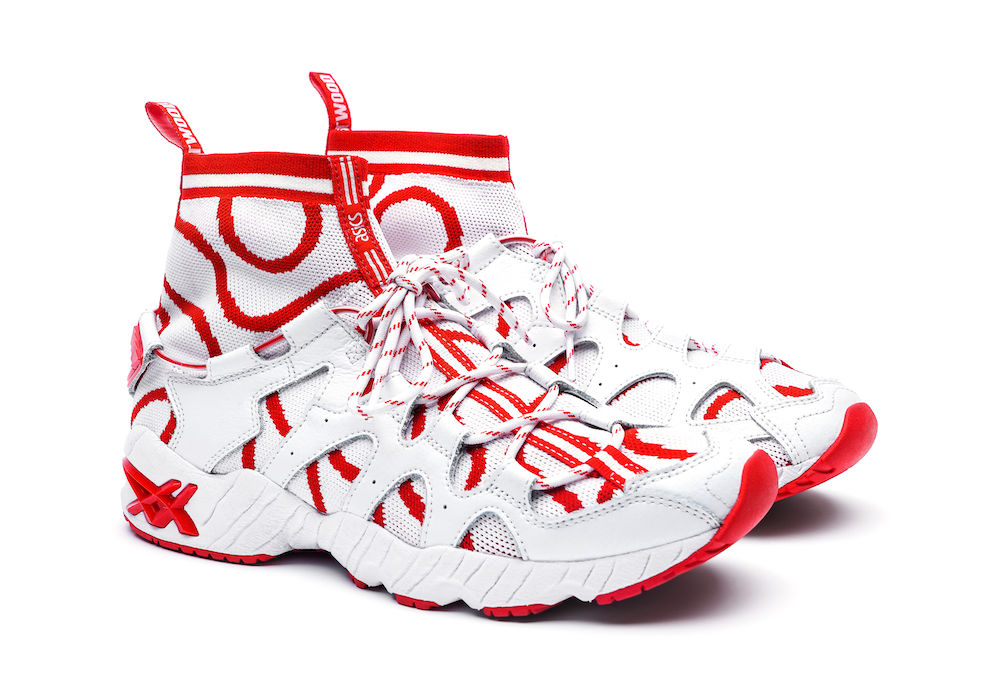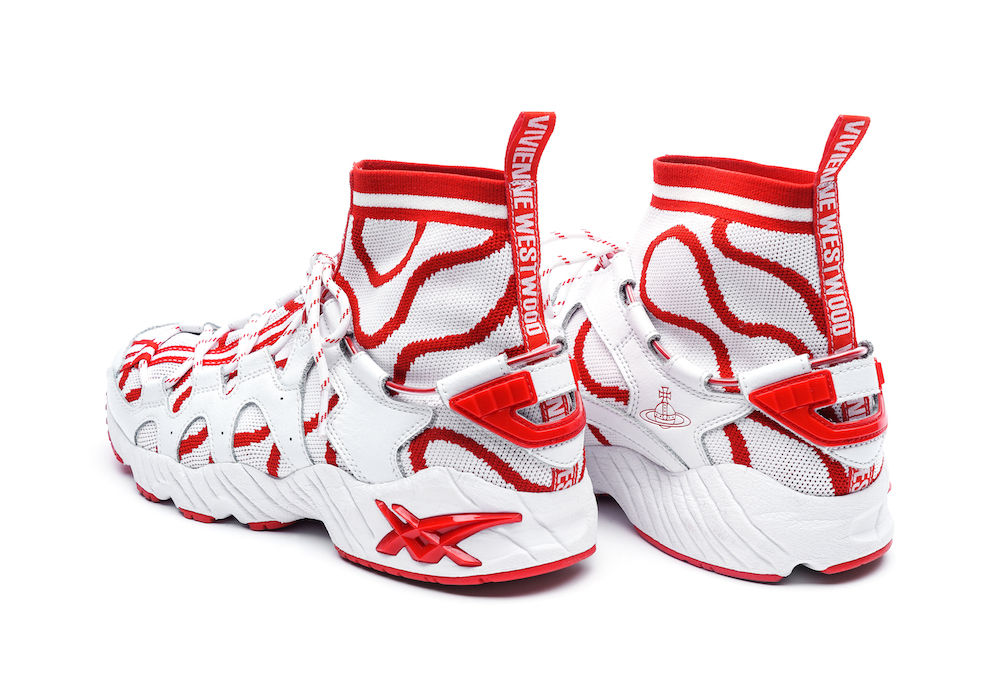 The new Gel-Mai Knit MT features the iconic Squiggle print from Vivienne Westwood's archives. It made its debut during the designer's Pirate Autumn-Winter 1981 catwalk collection.
The red and white squiggle pattern crisscrosses over the shoes, emphasising the Gel-Mai Knit MT's technical design elements. The shoes' knitted intarsia sock is contained within a block leather structure, which adds to the footwear's distinct shape and strength.
What sets the Gel-Mai Knit MT apart, however, is its asymmetric lacing, a technique that's frequently applied in Westwood's tailoring and fastenings. Meanwhile, the side of the shoe is embroidered with Westwood's iconic orb logo.
Gel Kayano 5 OG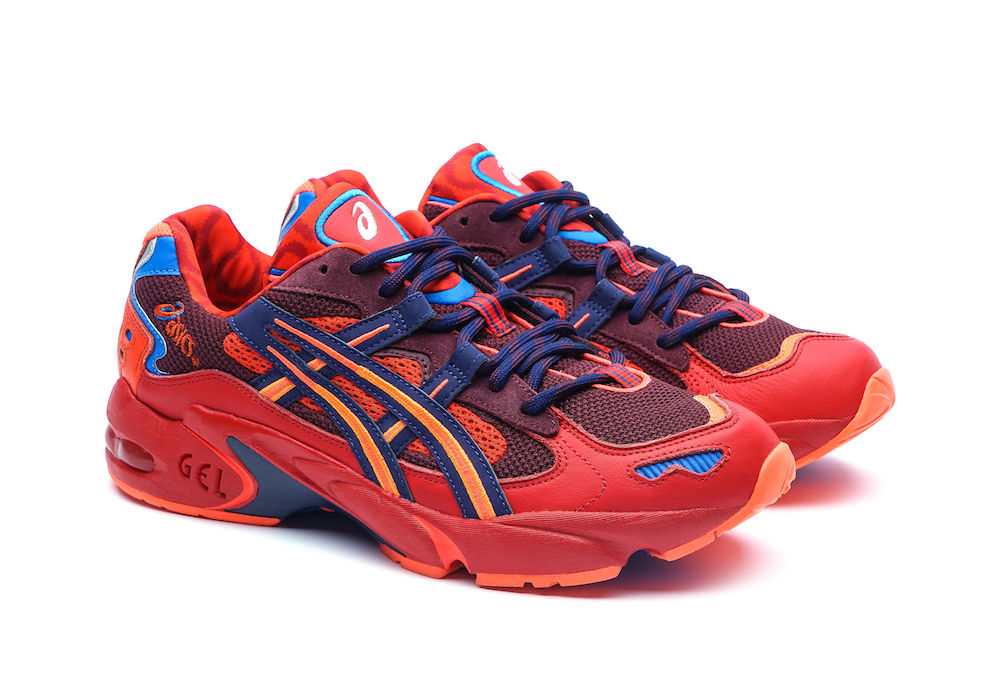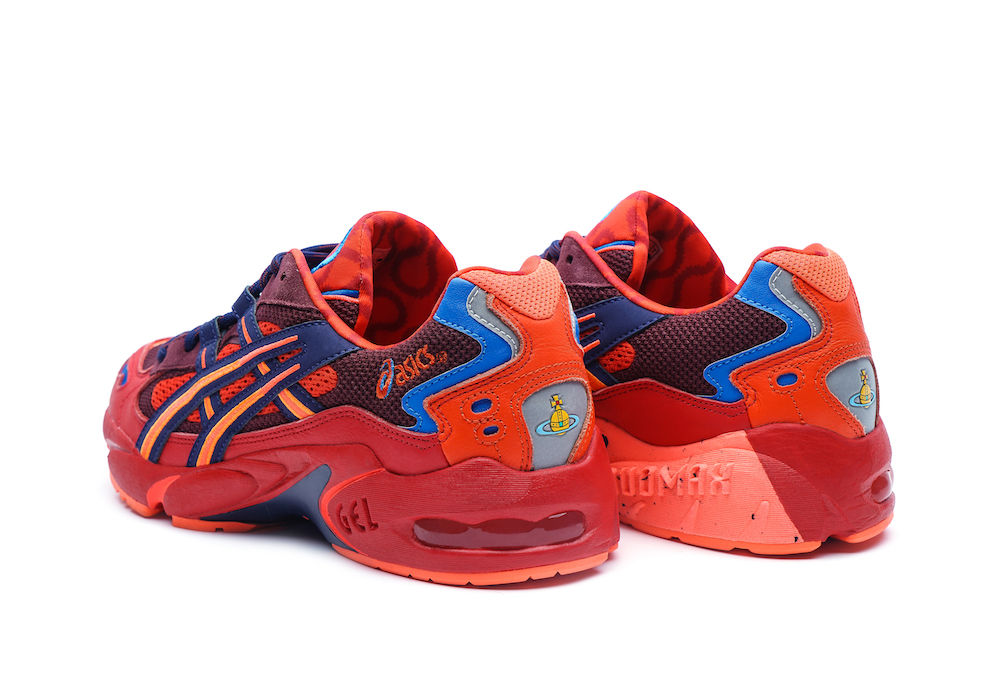 Asics fanatics will instantly recognise the Gel Kayano 5 OG's signature shape, which first saw the light of day back in 1999 and which was relaunched in 2018. The vivid red and orange colours are lifted directly from Vivienne Westwood's original archives for the Squiggle print too.
Unlike the Gel-Mai Knit MT, the Gel Kayano 5 OG features a colourful Vivienne Westwood orb logo, this time located on the back.
The first Asics X Vivienne Westwood capsule collection for 2019 is now available for sale in both Malaysia and Singapore.