Boundaries rarely dissolve on their own. Instead, they are usually advanced with conscious and calculated effort. This has been the case for everything including art, music, architecture, literature, theatre, film and fashion. While artists like Picasso, Warhol and Pollock questioned and redefined the way we thought about and approached art, a corps of designers has been steadily pushing the frontiers of modern fashion. These are the pioneers behind the revolutionary avant-garde fashion movement.
Just as the beauty of a Picasso may not be apparent at first, the early waves of avant-garde fashion have been described as dark, bizarre and esoteric. Fortunately, they were also thought-provoking. Some of the most well-known originators of the avant-garde movement in fashion are Yohji Yamamoto, Rei Kawakubo and Martin Margiela. Other notable mentions include Boris Bidjan Saberi (BBS), CCP, Julius and Rick Owens.
Avant-garde fashion designers have experimented boldly in terms of fabrics and cuts. But what really defines their work is concept. Wearers are supposed to have a relationship with and a personal perception of the garments. Believers of the movement see collections as wearable art rather than clothing. As taste and style are subjective, wearers are able to interpret and decipher the references and inspirations used by the designers in reference to their own sense of aesthetics. The silhouettes and references are spread across a wide spectrum with varying origins, albeit with distinct differences between designers from the East and West.
Comparison 1: Colour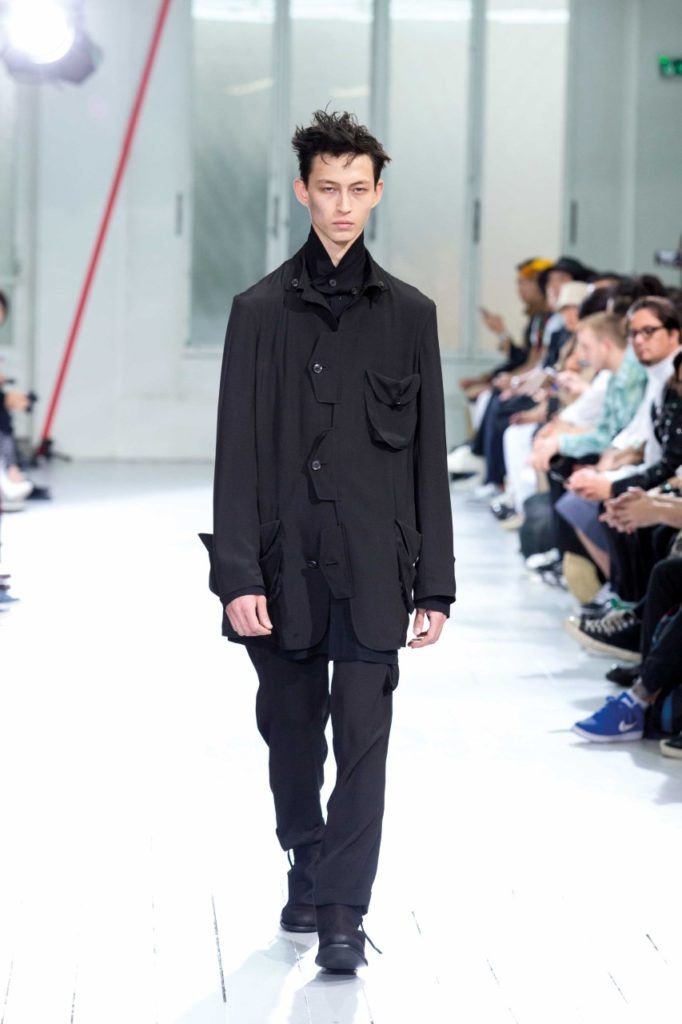 Maison Martin Margiela
Western designers seem to lean towards bolder and brighter colours in their collections. Maison Martin Margiela has always favoured white, allowing it to dazzle across its designs.ハMany of the fabrics used were either thrifted or sourced from various places, then painted over with white to give the garments a sense of uniformity.
This was the polar opposite of the severe black aesthetic that dominated the power-fuelled 1980s. White also provided the blank canvas that told a story with time, as natural creases and dirt marks appeared alongside wear and tear. Margiela's obsession with white was especially prominent in his earlier collections, which flooded runways with a gleaming flow of white clothing. Even his design team's members were decked out in puritanical white lab coats.
Yohji Yamamoto
The proponent of full black looks is none other than the master himself, Yohji Yamamoto. Black is the definitive colour of avant-garde as black and dark shades serve to emphasise the uncovered skin in contrast to the clothing. Wabi-Sabi is evident in much of Yamamoto's work, the concept of accepting flaws and imperfections based on the two key principles Kanso and Shizen, that aim to seek beauty in simplicity and naturalness. Yamamoto's monochromatic looks may get predictable, but they are anything but boring. His experimental cuts and play on materials imbue the clothes with a sense of fun and mystery. By stripping away all colour one is forced to focus on the essential: a flounce, a cutout, a slice of shiny leather or the overall silhouette that might be historical or cutting-edge.
Comparison 2: Structure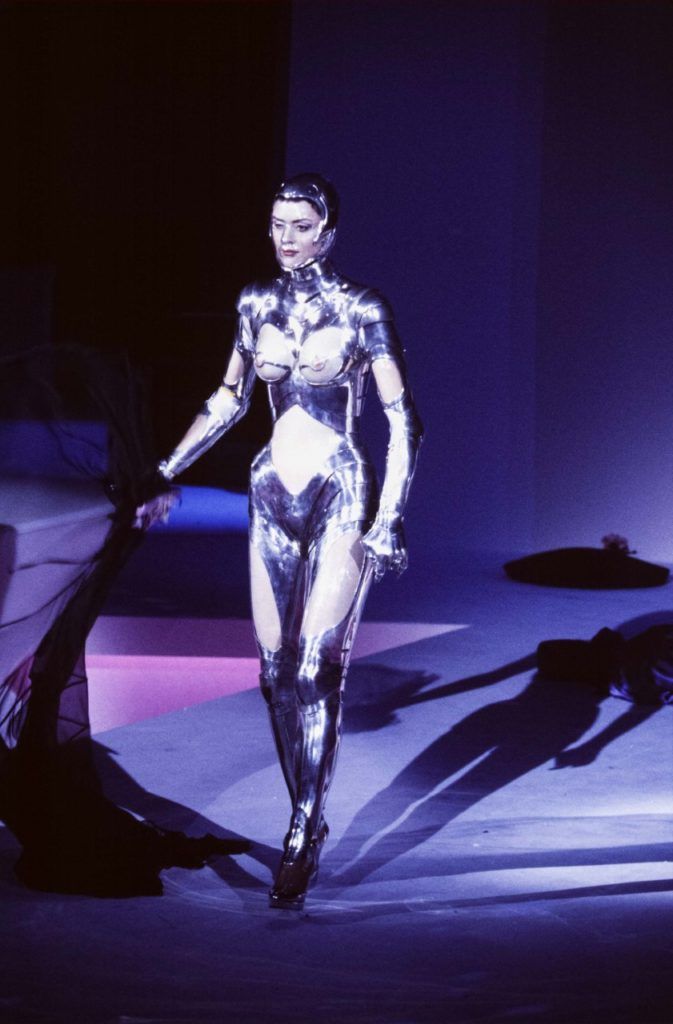 Thierry Mugler
The corset – an invention created to reshape women's bodies into an ideal silhouette – is the focal point for Thierry Mugler. One of the most iconic designers of the '80s, he pushed the notion to extremes with outrageous wasp-waisted, power-shouldered and stiletto-heeled heroines. His autumn 1995 collection featured the cyborg bodysuit that sublimated the body in a metallic shell, allowing its wearer to appear almost superhuman.
Comme Des Garçons
Rei Kawakubo is a revered designer in the industry. Often regarded as a designer's designer, Kawakubo has championed the anti-fashion movement from the 1990s. A pioneer of creating shapes and garments that are deliberately body unconcious, she has produced pieces that veer more towards sculpture than clothing. Her explorations on form, ironically, are very much informed by the body with their bulbous, organic shapes and awkward asymmetry.
COmparison 3: Cultural References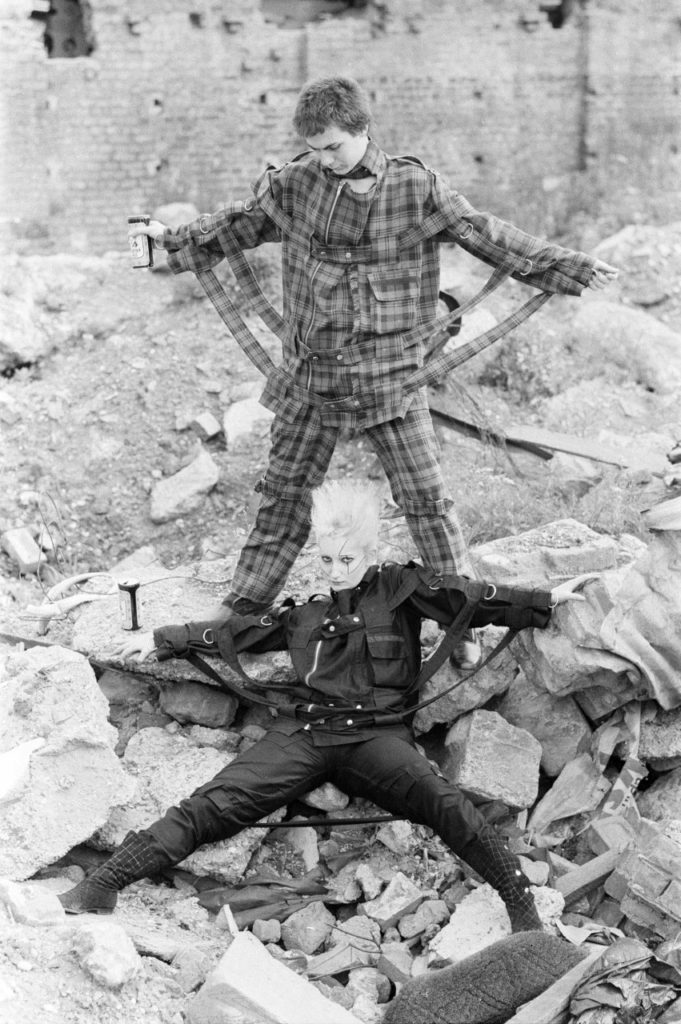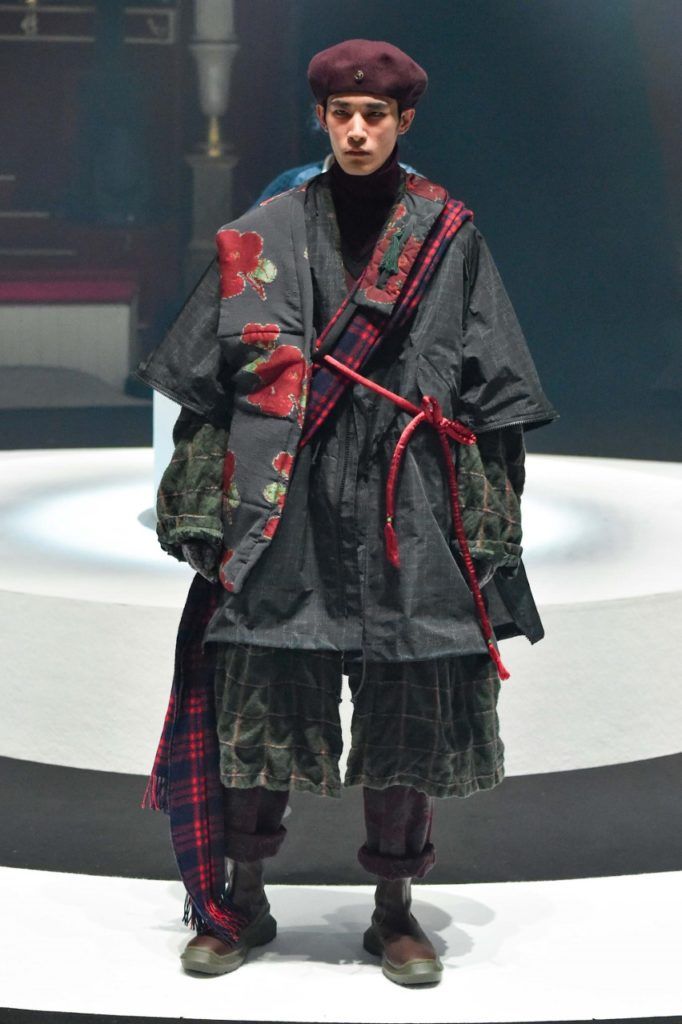 Vivienne Westwood
Dame Vivienne Westwood is the godmother of punk. Her provocative shop SEX, later renamed Seditionaries: Clothes For Heros, sold clothing that reflected the youth culture at that moment; anything that wasn't conventionally accepted soon formed the backbone of what's now known as the punk asethetic. Her rebellious take on societal norms is evident throughout her work, like controversial graphics featuring sexualised cartoons that mocked the monarchy.
Undercover
Undercover by Jun Takahashi is the playful and rebellious younger brother of Japanese avant-garde fashion with its hybridised vision of punk and grunge. His autumn/winter 2020 menswear collection features a strong underlying Japanese influence that pays homage to Throne to Blood, a reiteration of Macbeth by auteur Akira Kurosawa. The collection saw Nordic infuences clashing with silhouettes inspired by traditional Japanese dress.