Loewe's William De Morgan's collection celebrates British ceramicist William De Morgan, who was renowned for his Arts and Craft tile designs. Incorporating some of the artist's iconic works into ready-to-wear pieces, Loewe produced a unique seasonal collection for men and women that celebrates De Morgan's animated creatures and floral arabesques.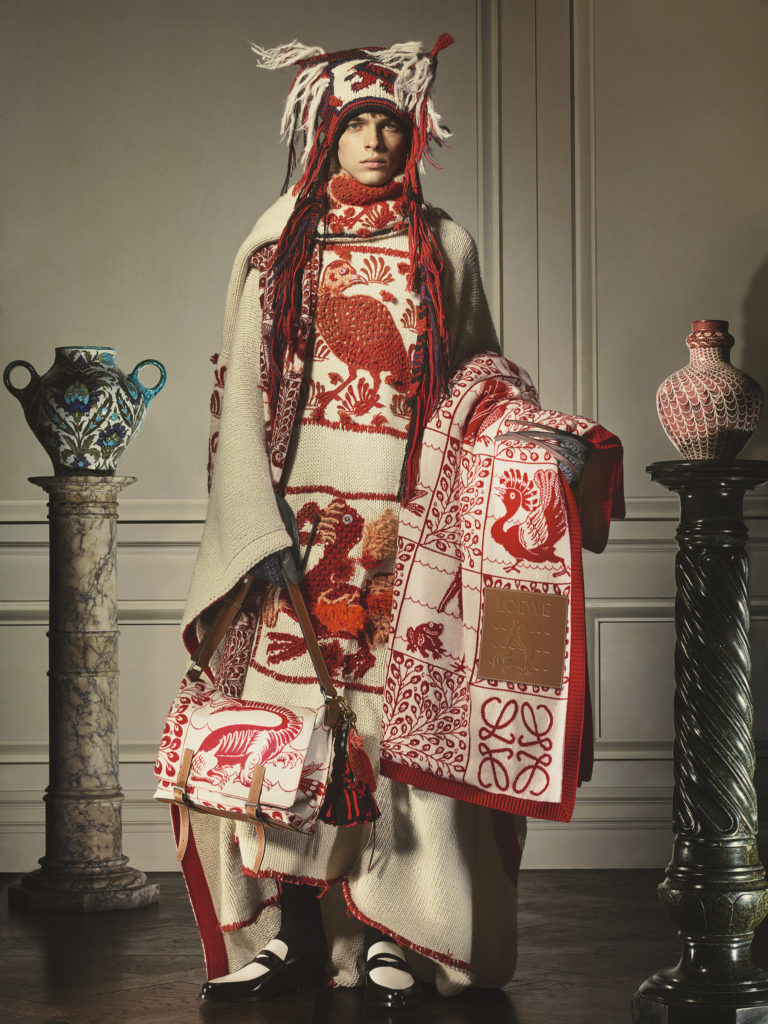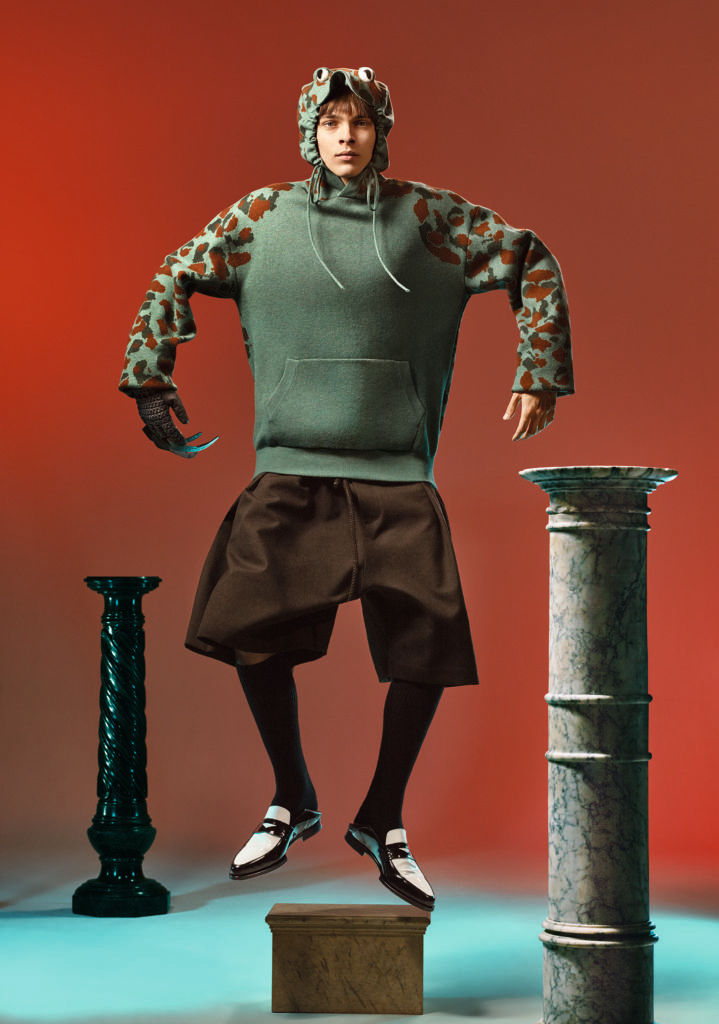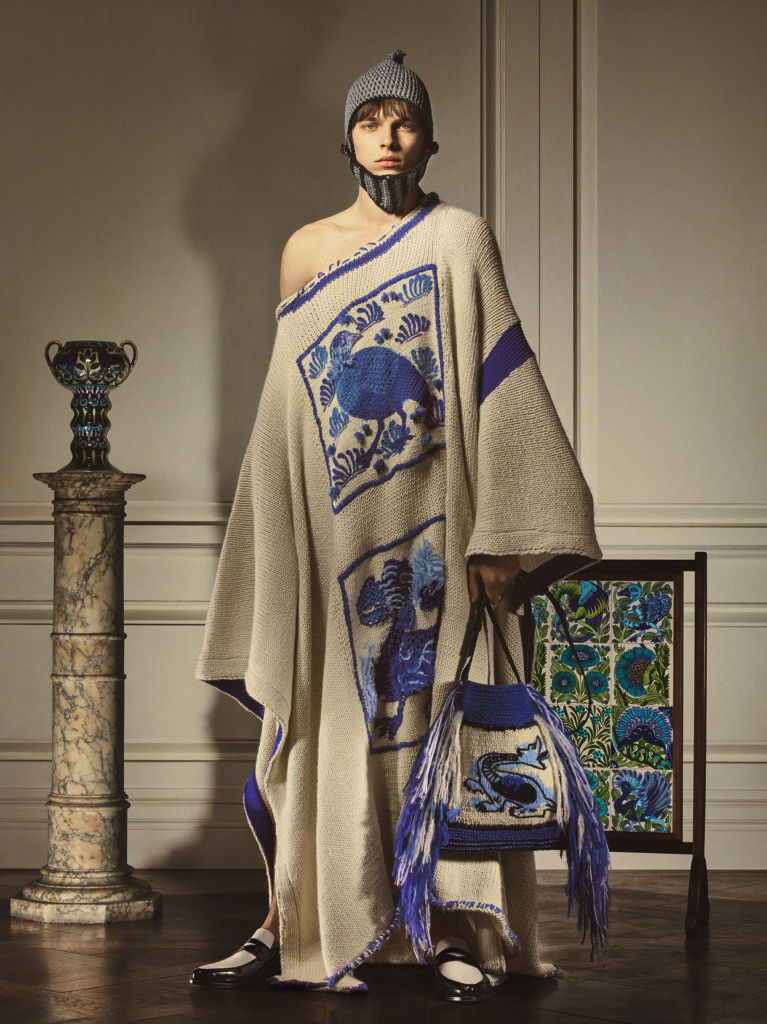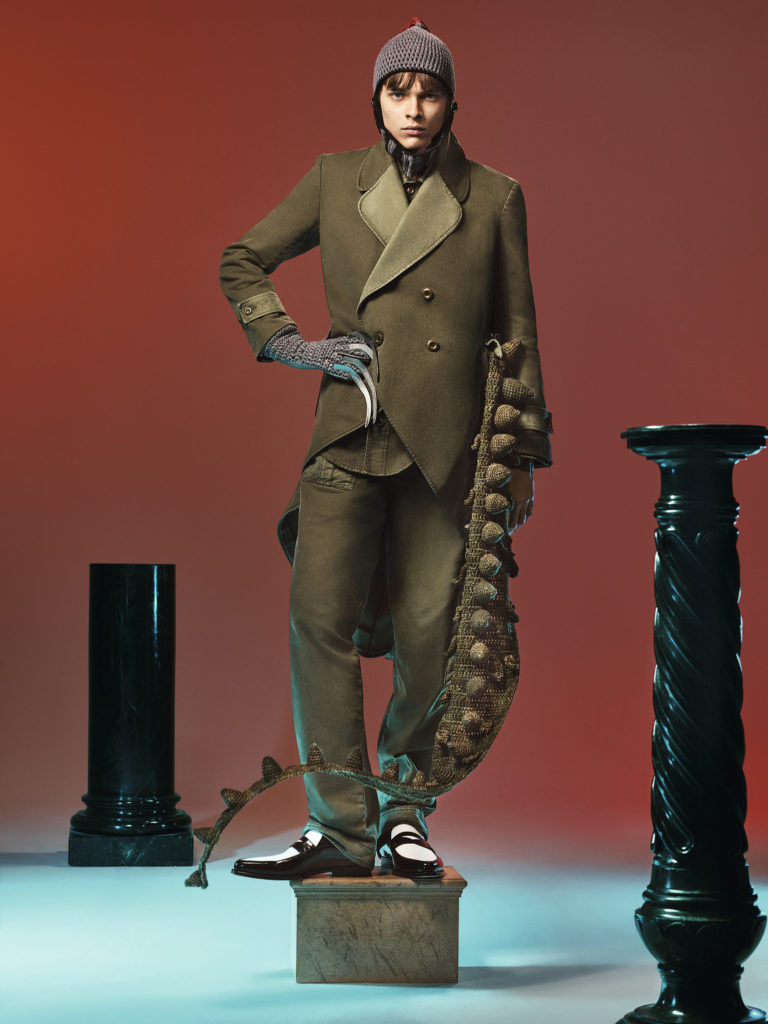 One standout piece features an olive green peacoat with cuffed sleeves and a scarf shaped into an alligator's tail. Other pieces have specific creature motifs woven or printed onto them. Craft lies at the heart of the collection, from intricately patched knits to the artful embroidered leather totes, the touch of the human hand is always present. The magic continues with the collections accessories ranging from the slightly zany but unbearably adorable otter shaped bag to classic Loewe favourites emblazoned with rich autumnal hues and fantastical creatures inspired by De Morgan.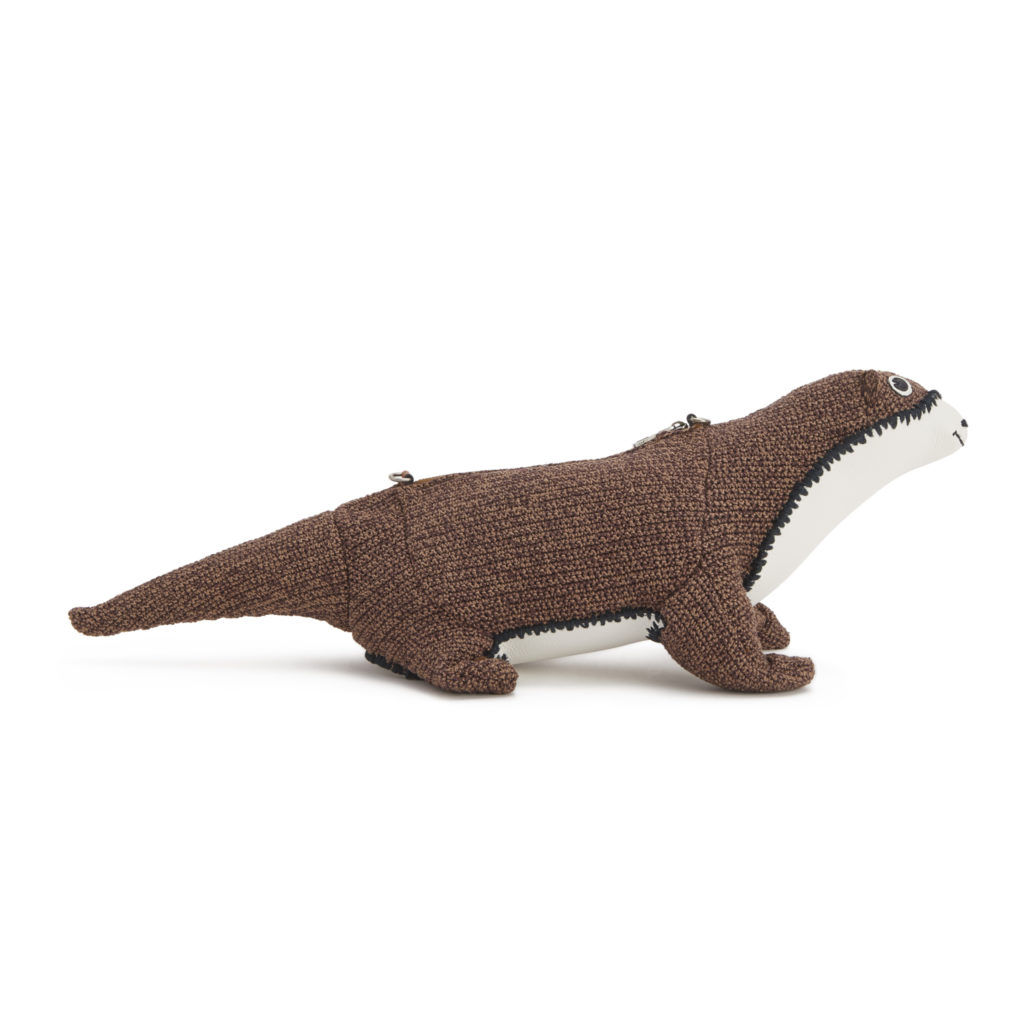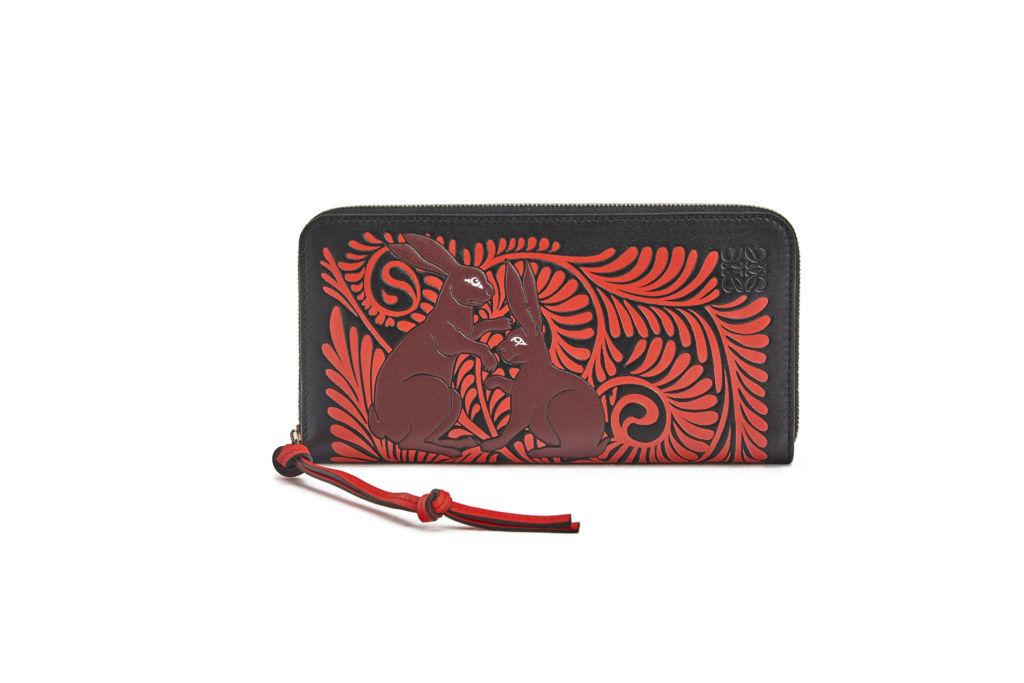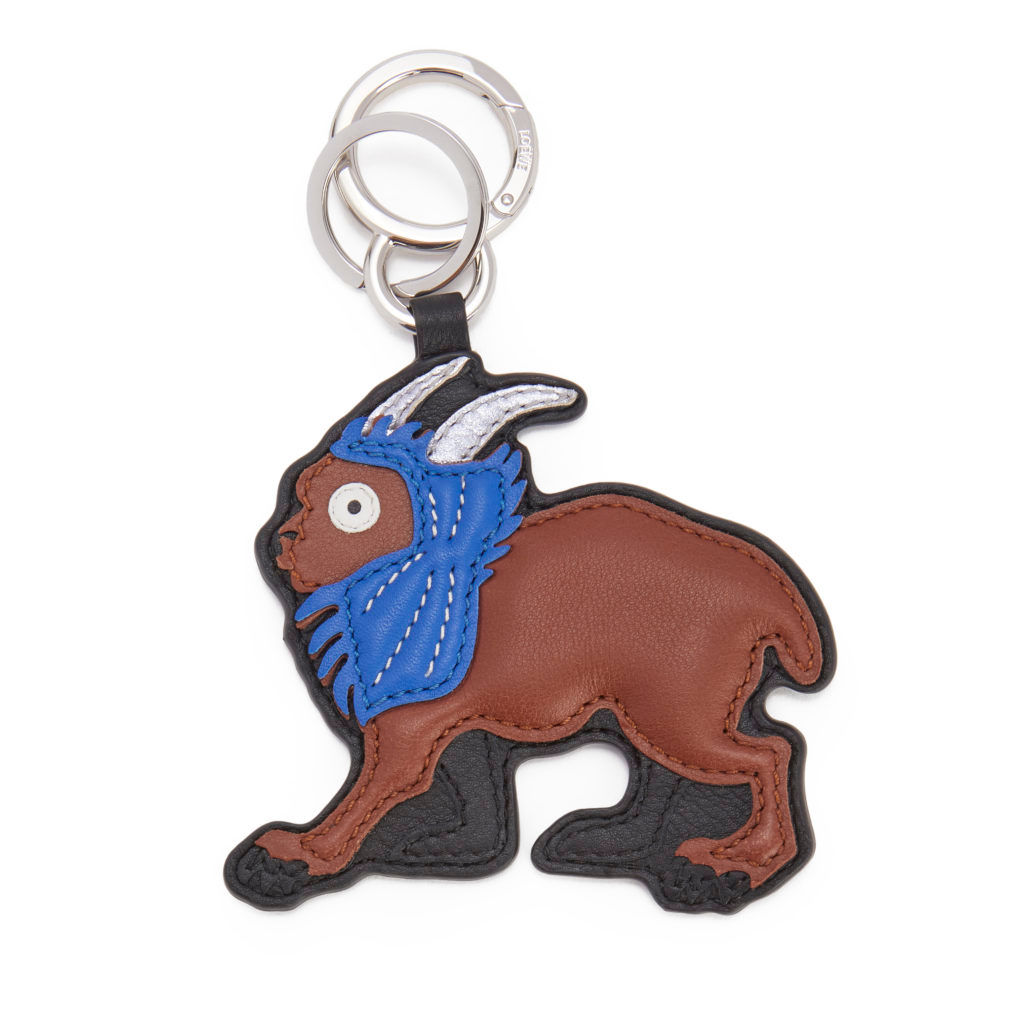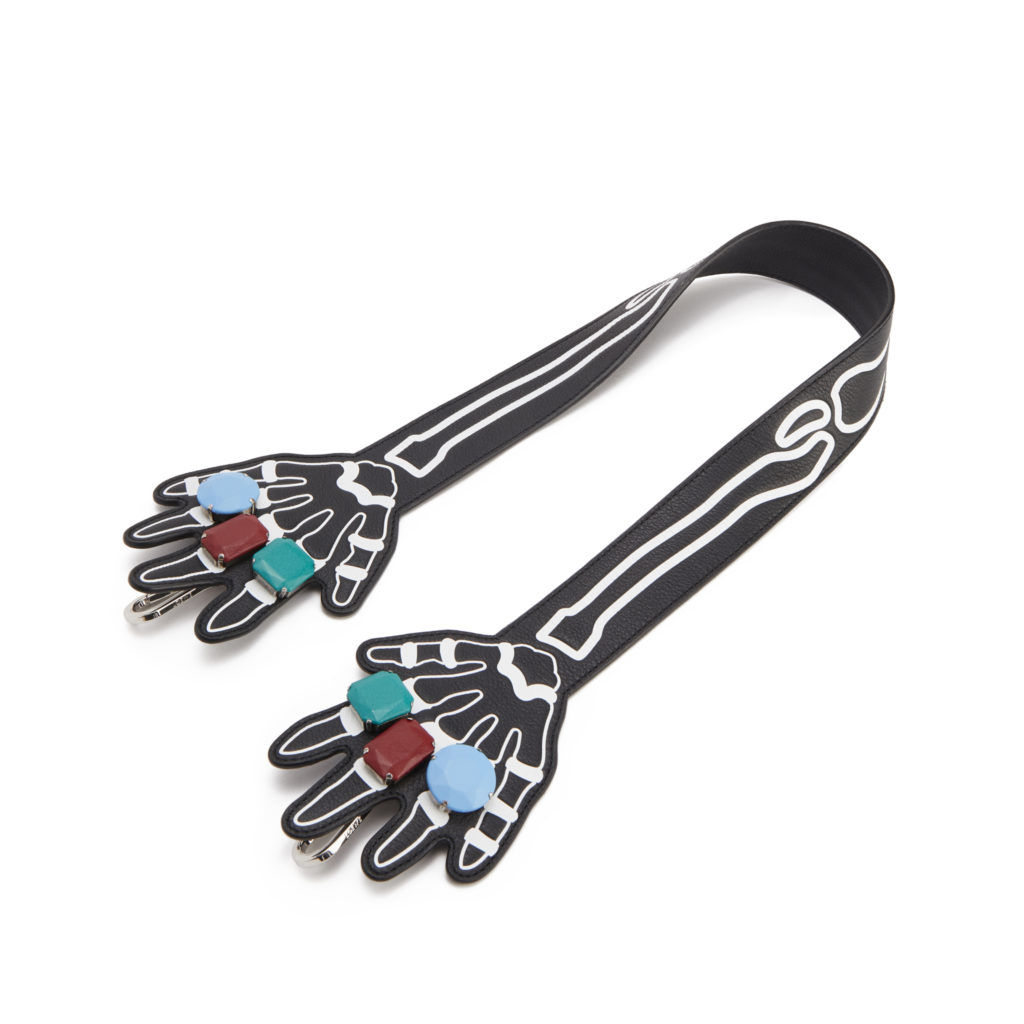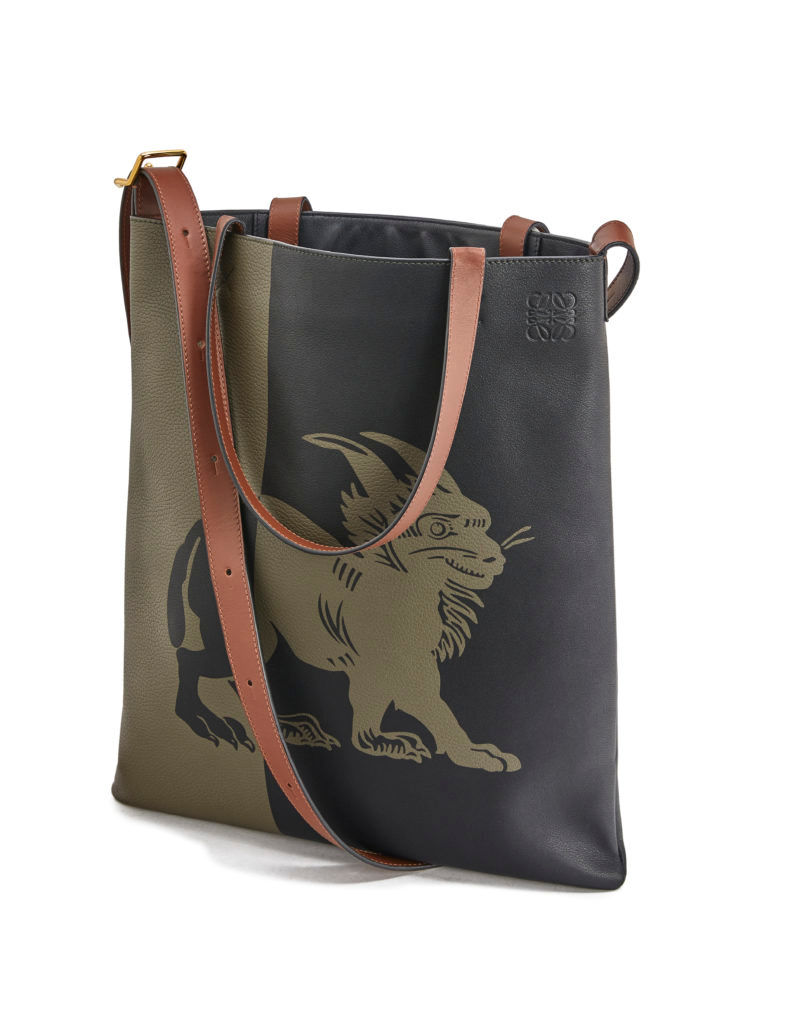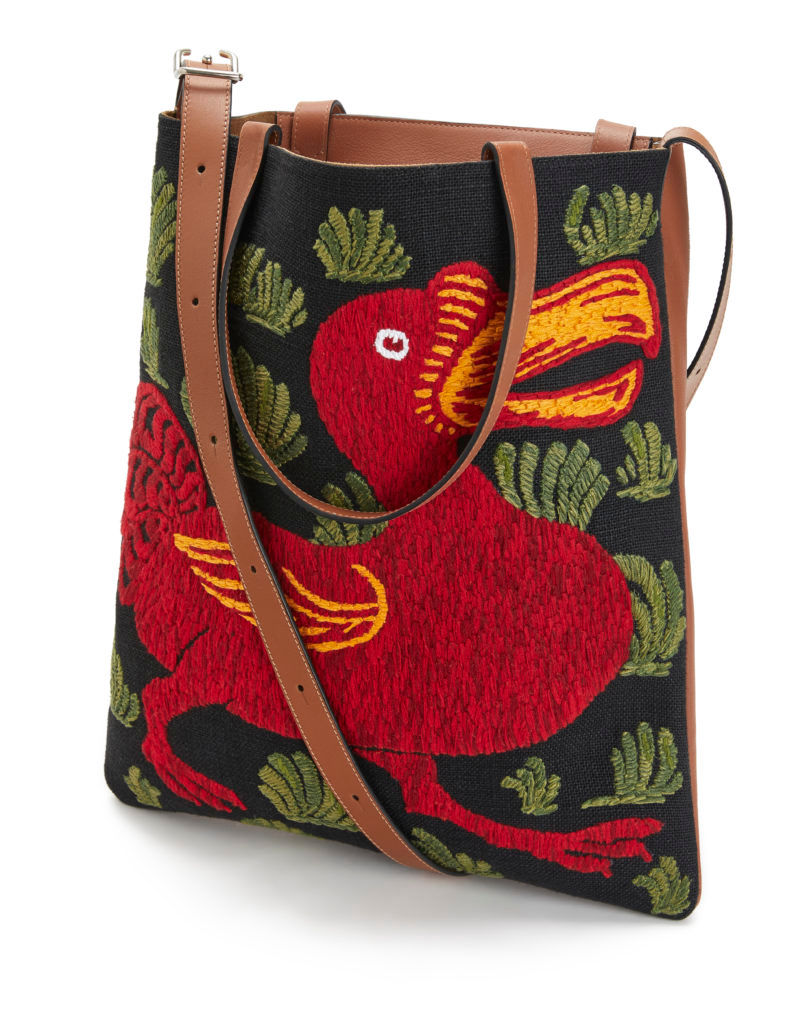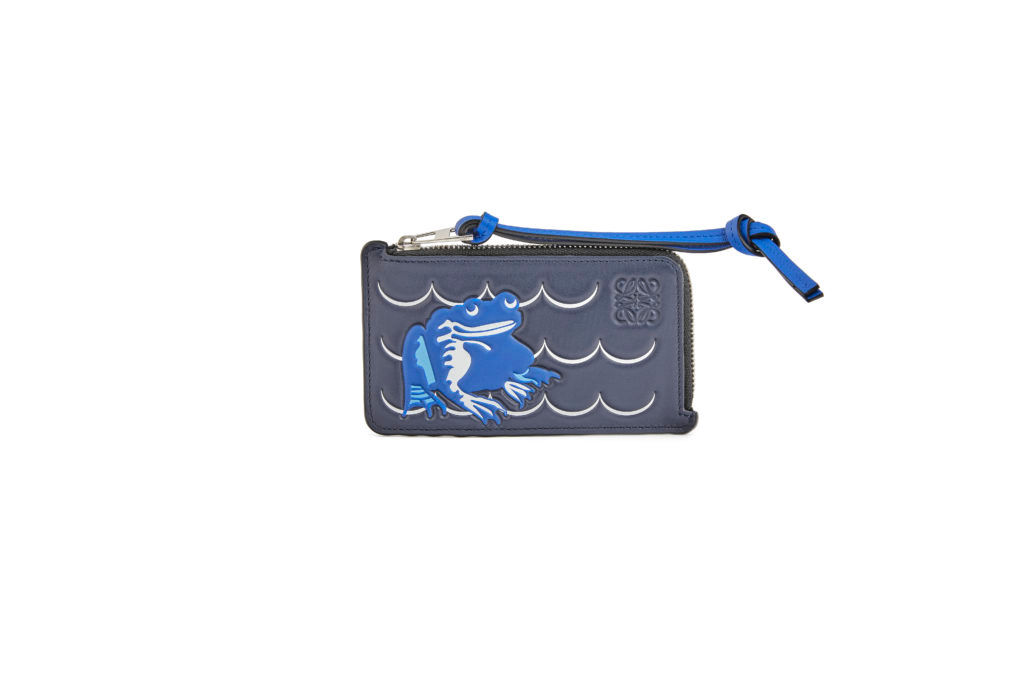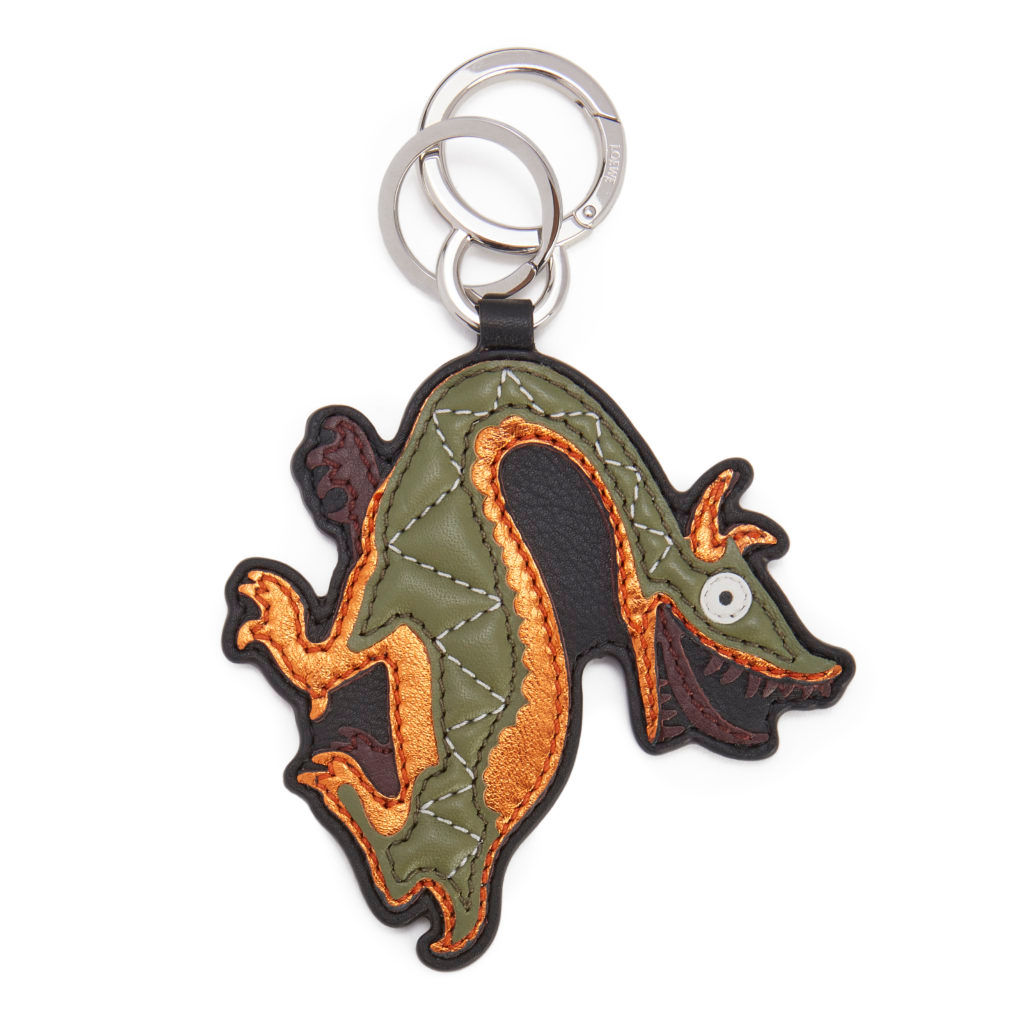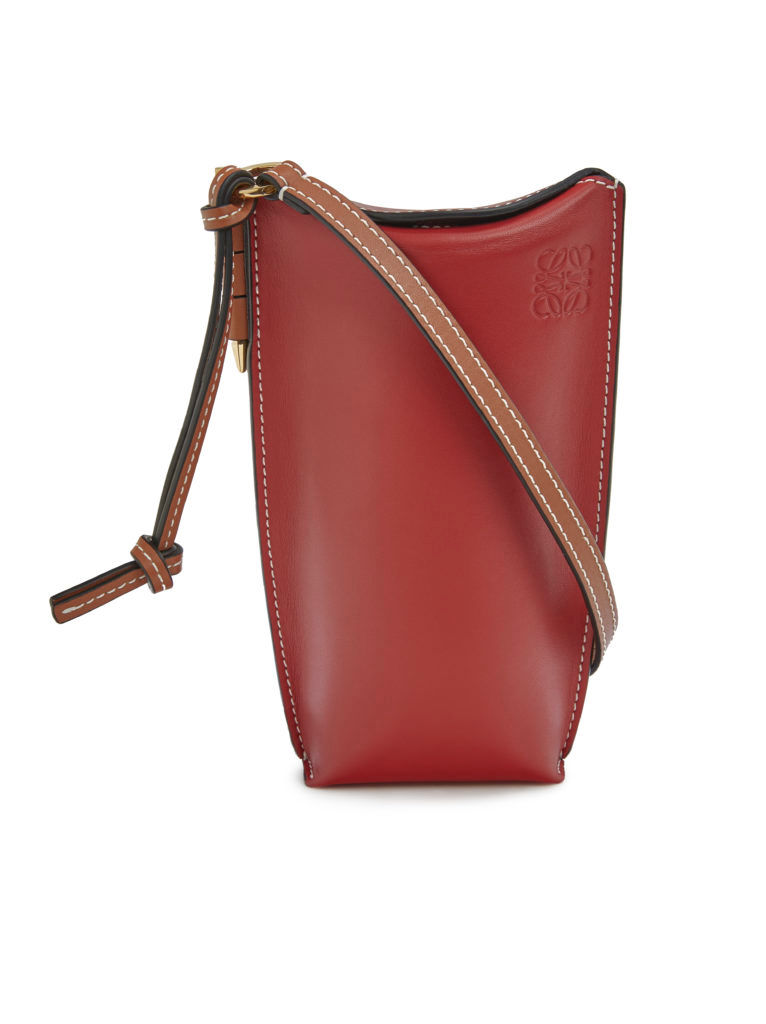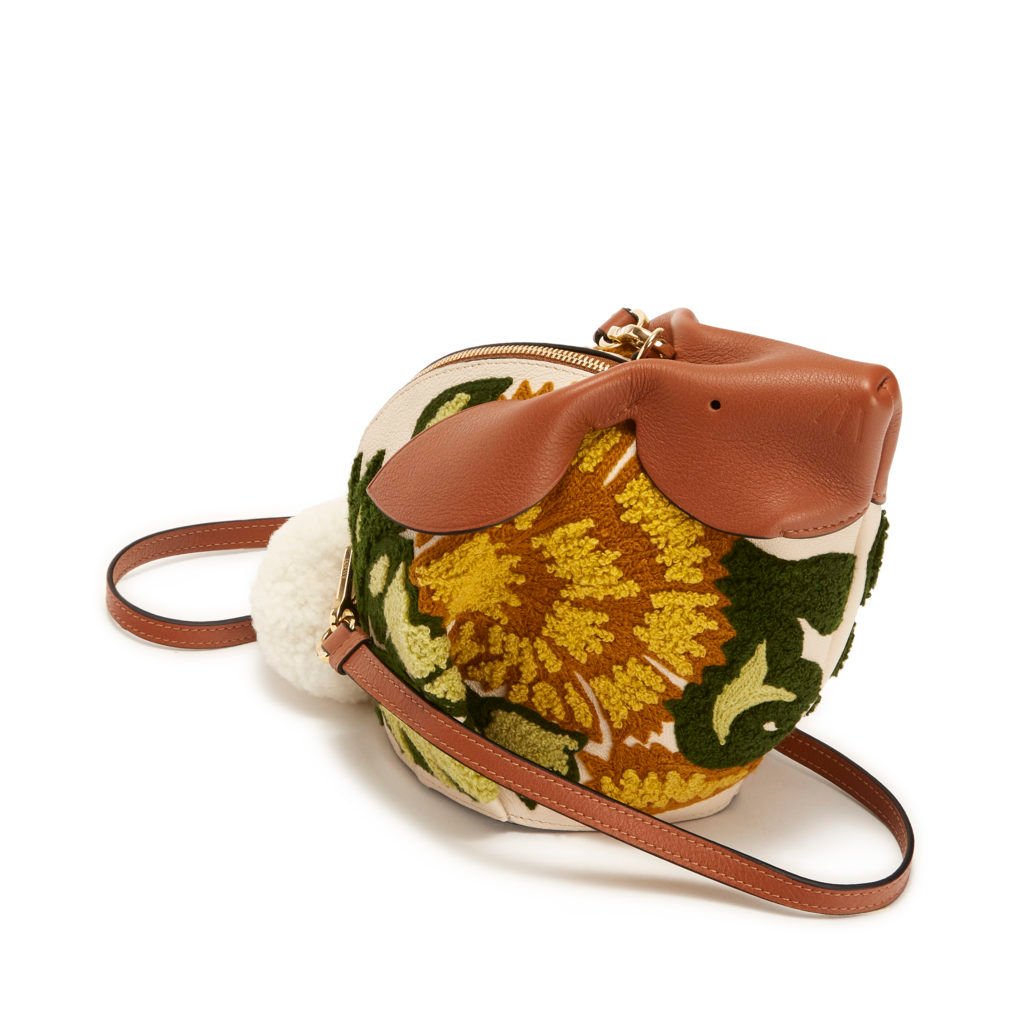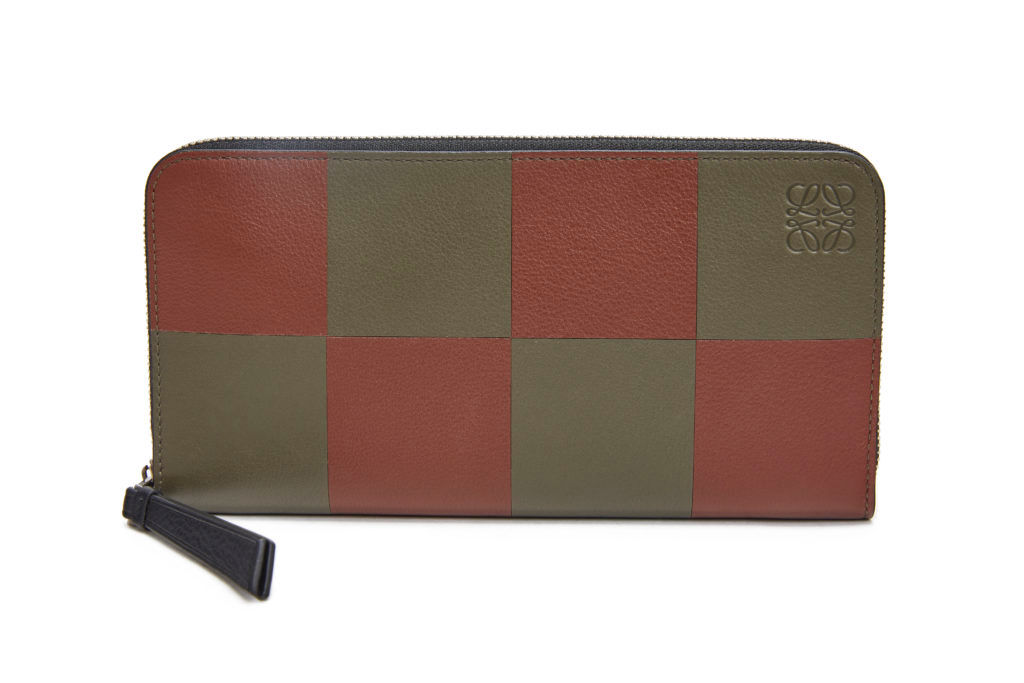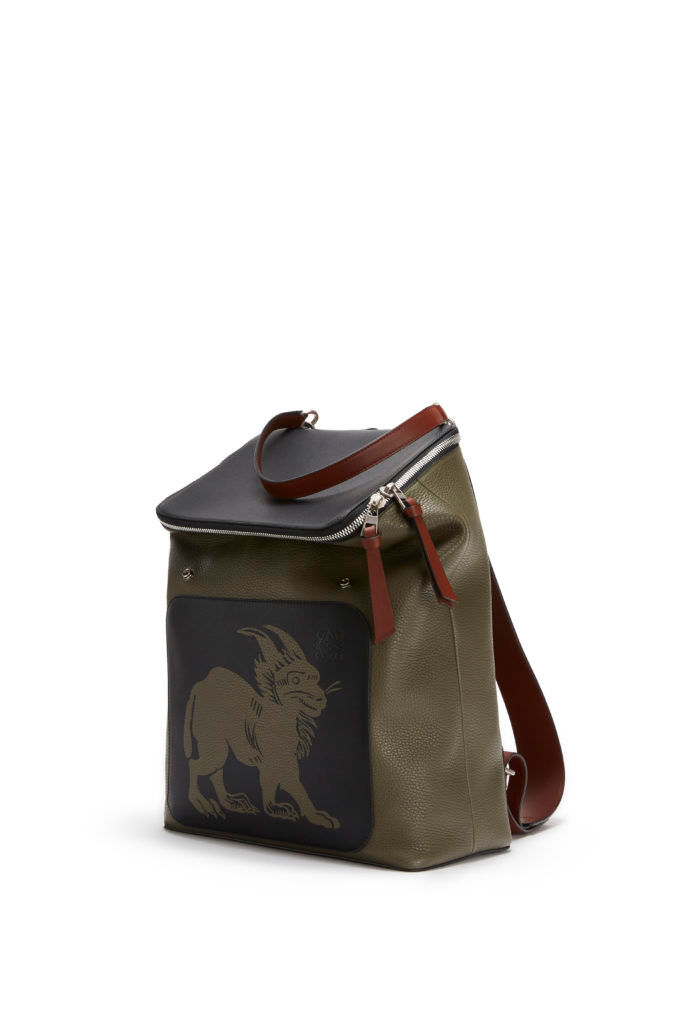 Loewe's William De Morgan collection is one for all ages, where imagination is free to roam, blending fantasy and reality. Whether you are a fan of mythical beasts or somber staples, there is something here for you.
This collection launches on the 15th of November. For more looks and information about the collection, visit Loewe's official website.