Acknowledging these life-changing times that see us swaddled in cosy silhouettes, Berluti spring/summer 2022 collection offers casual-luxe styles that meld comfort with opulence, tradition with innovation.
The iconic scritto motif created by Olga Berluti in the early 2000s has become intrinsic to the Berluti brand, often engraved in Venezia leather products or worked into jacquard fabric. The calligraphy motif sees an update this season, reproduced in giant format with silk inserts and embroidery stitches on nubuck jackets. And through millimetre-precise positioning and fitting techniques, the motif becomes completely abstract on a mixture of woven and knitted windcheaters, jumpers, shirts and shorts.
Silhouettes also got a makeover in the bargain. In keeping with the times, Berluti employed lightweight and comfortable materials to offer a supple and fluid construction ‒ almost nodding to our lazy work-from-home ensembles. Forgoing interfacings and structures, shirt-jackets with large patch pockets are paired with slightly baggy trousers to reinvent the suited look.
Other notable pieces such as trekking- style jackets in shearling, drawstring waist trousers and drawstring parkas in laminated leather reiterate the laidback tone. Bold colours are integral to the warm season. Sienna, eggplant, petrol, soft grey and pastel shades permeate the series as they perfectly complement one another and accentuate the leather details and finishes.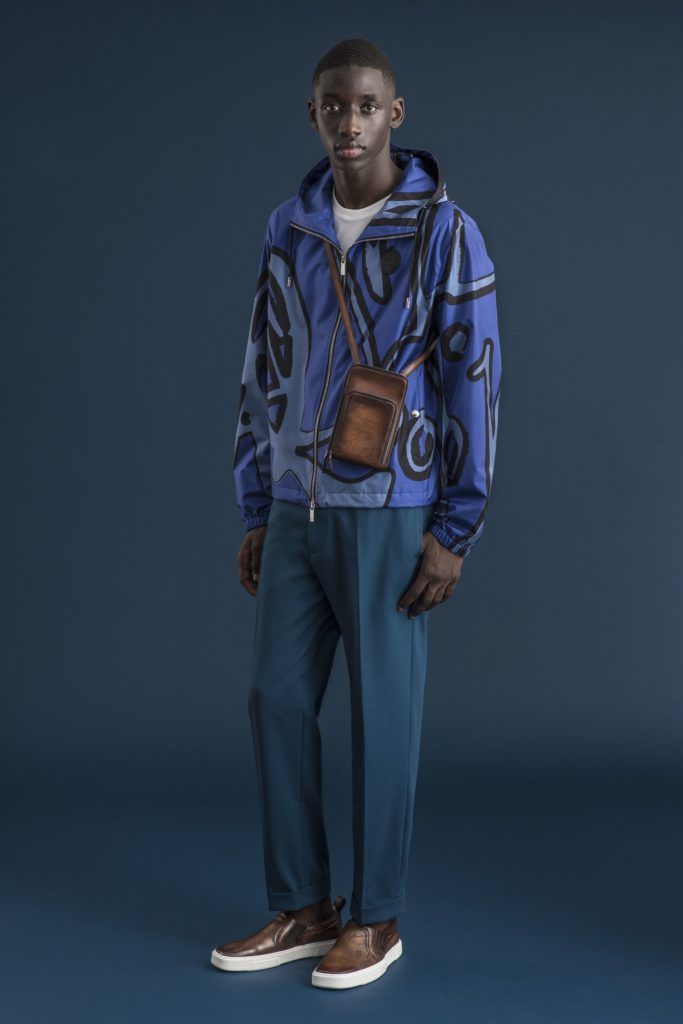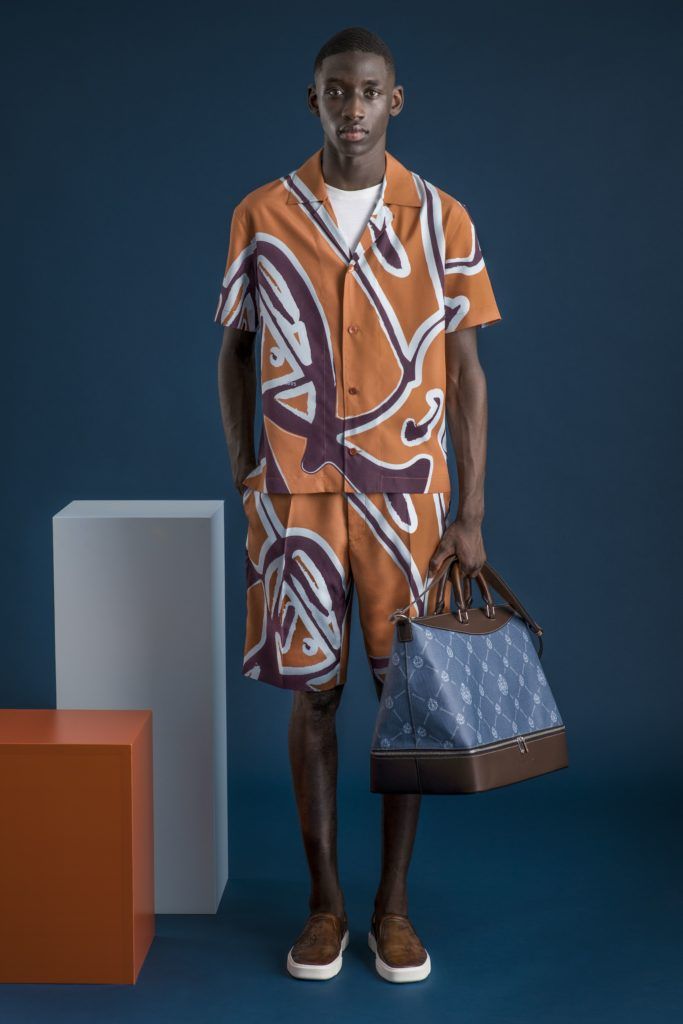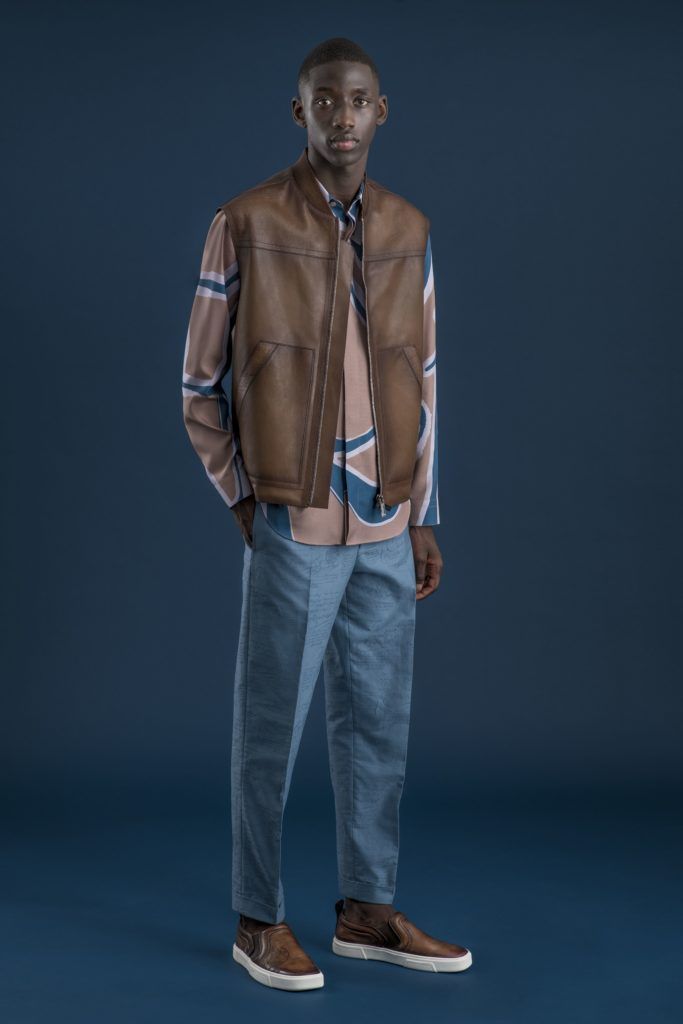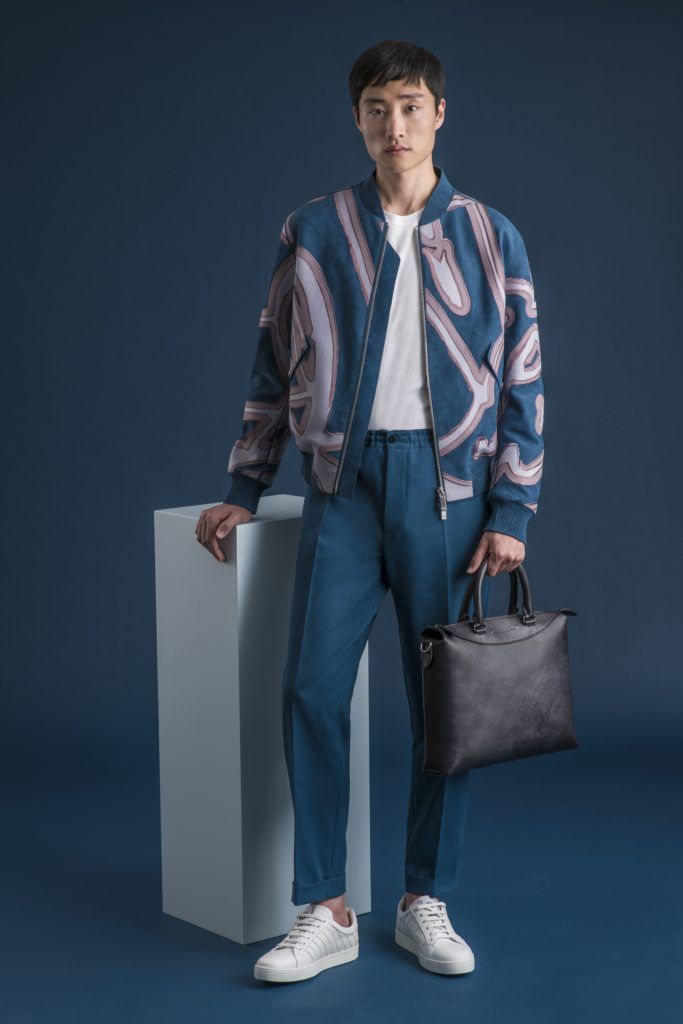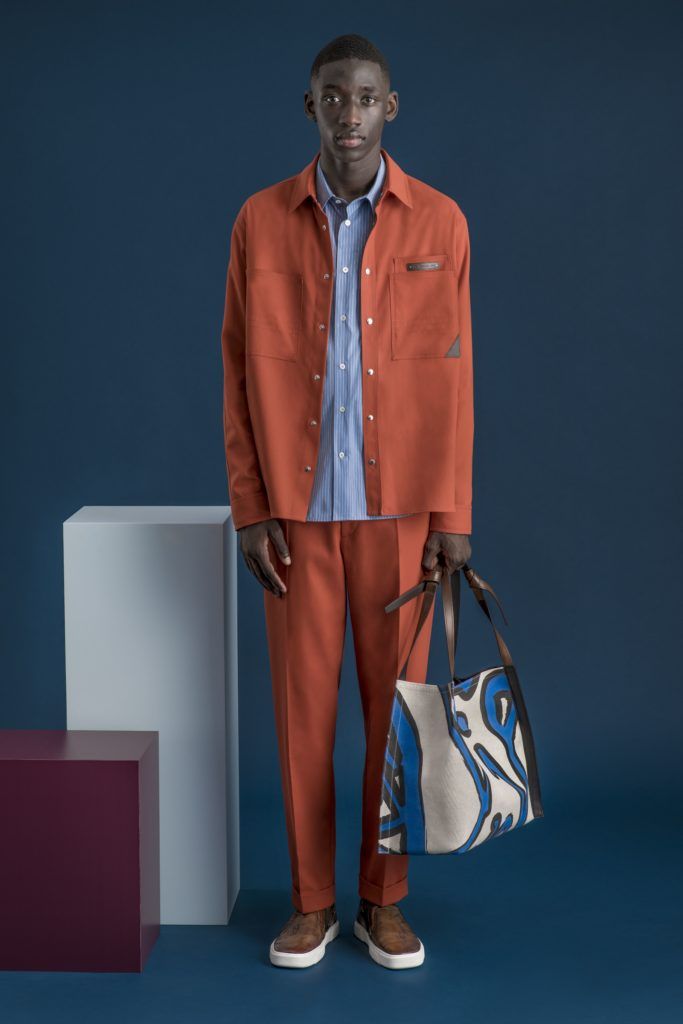 The accessory lines see a reinterpretation of the house's emblematic models. Un jour and Toujours bags are available in patinas with a tie-and-dye effect in green, blue, and camel colours ‒ respectively named Beetle Green, Sapphire Blue and Duna. The signature pattern canvas too has been transposed onto a herringbone weave, enhanced by Venezia leather finishes at the base, corners and tabs of different bags. What ties the offerings together is the Scritto motif echoing the ready-to-wear line.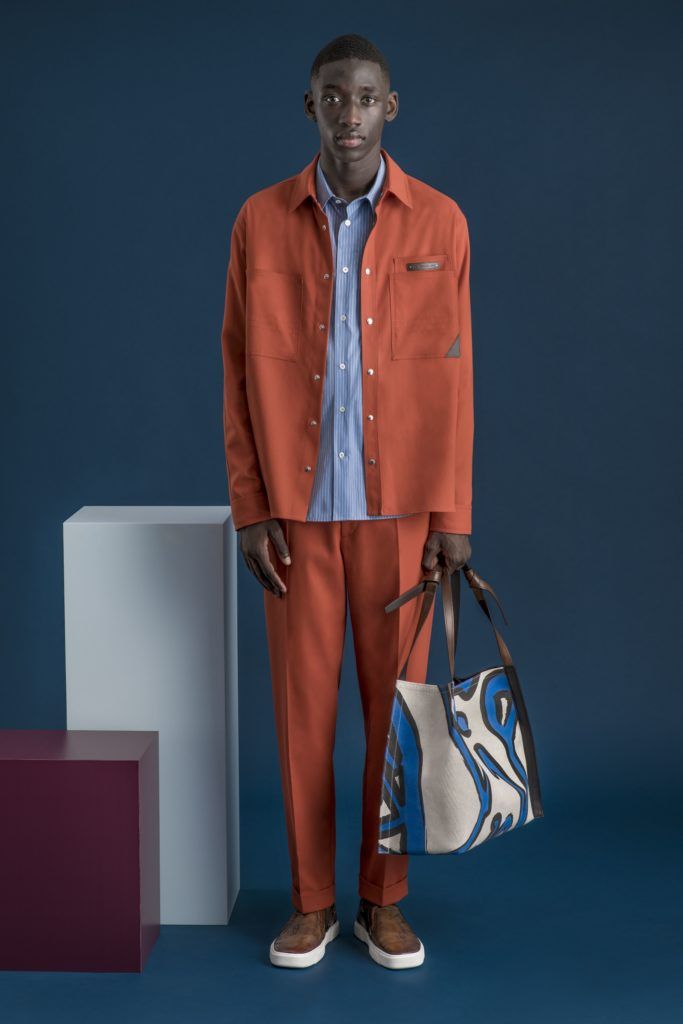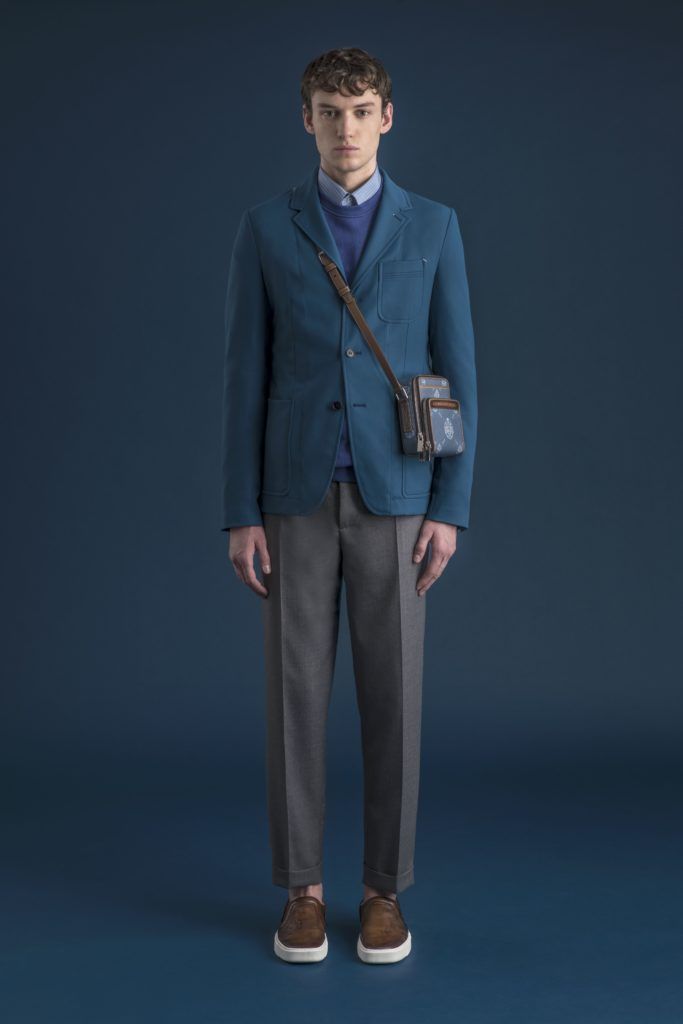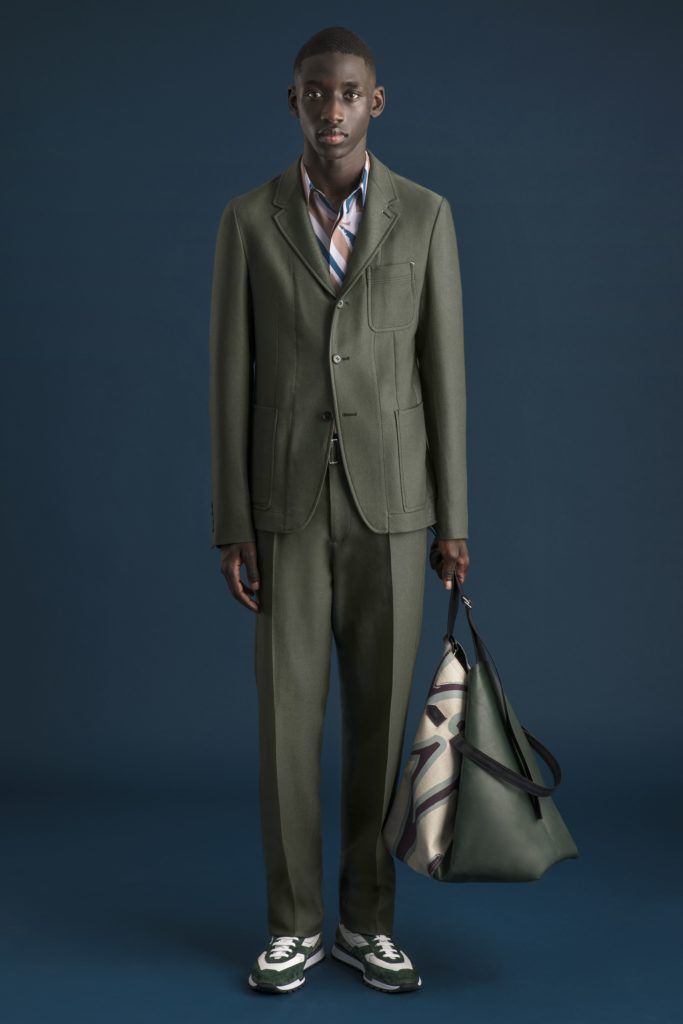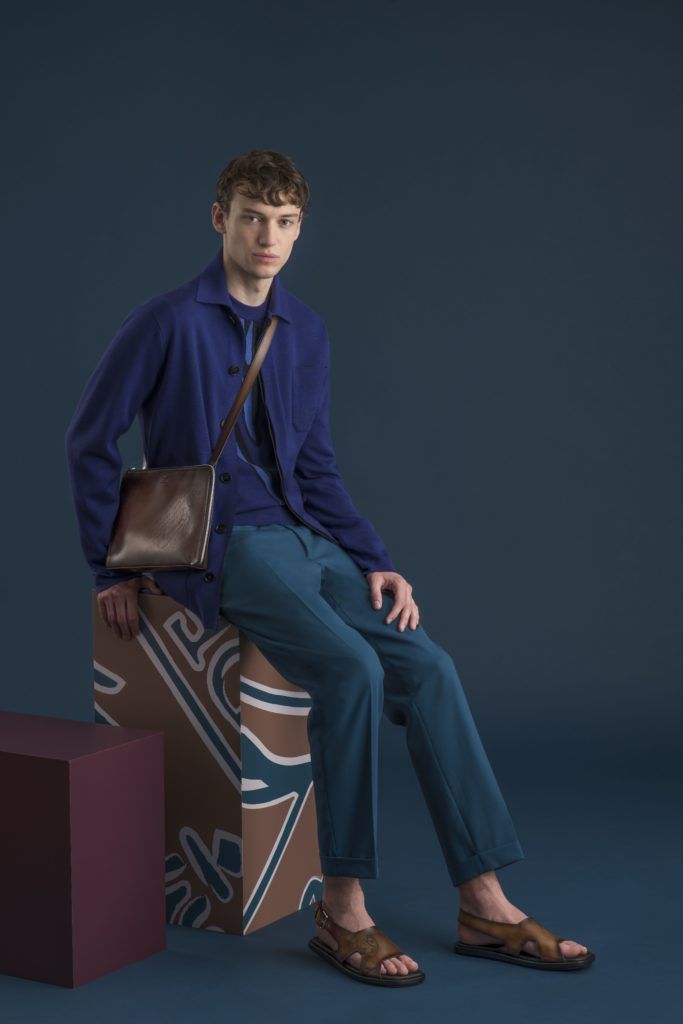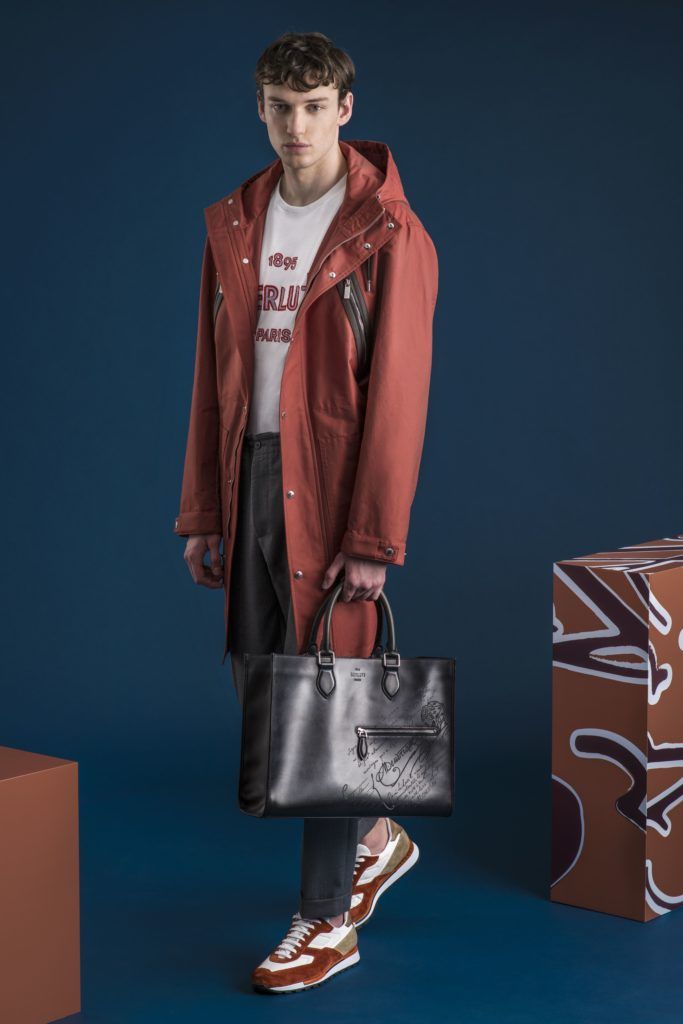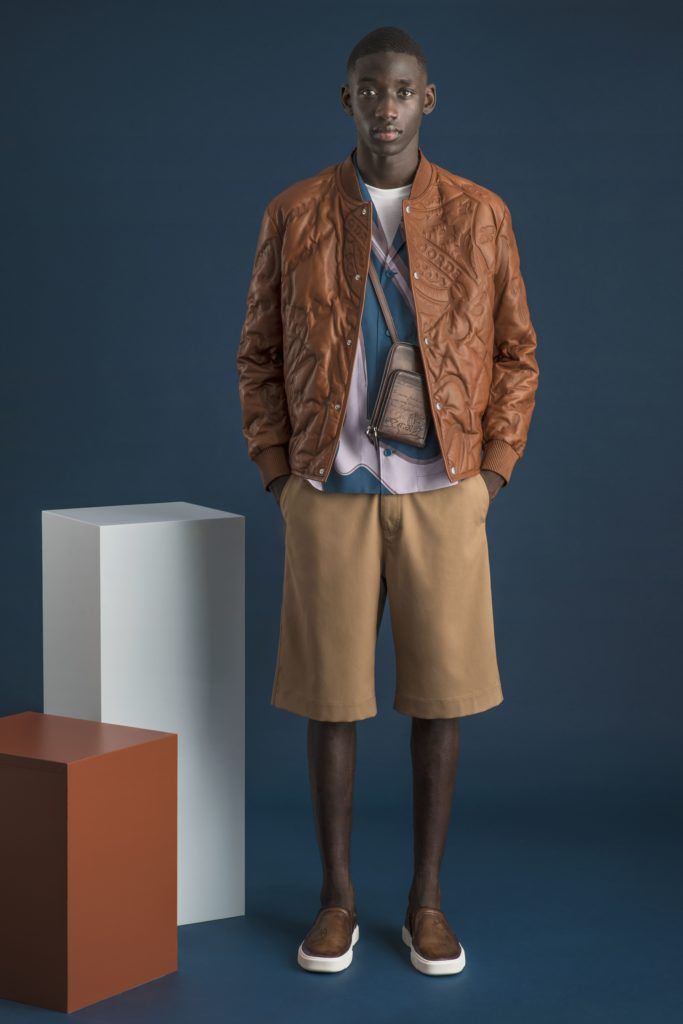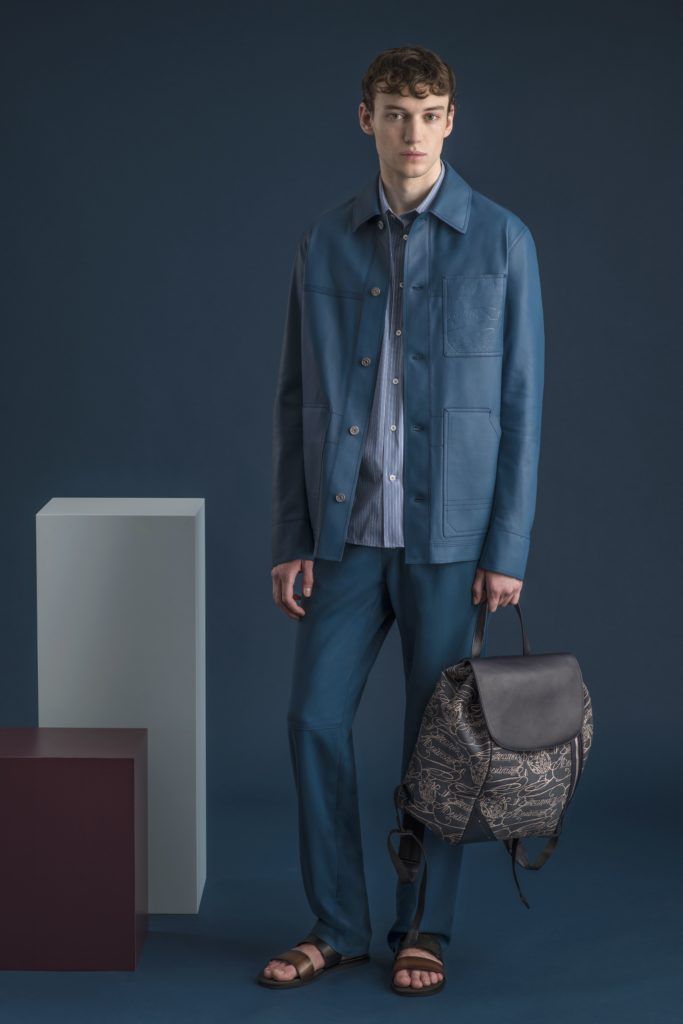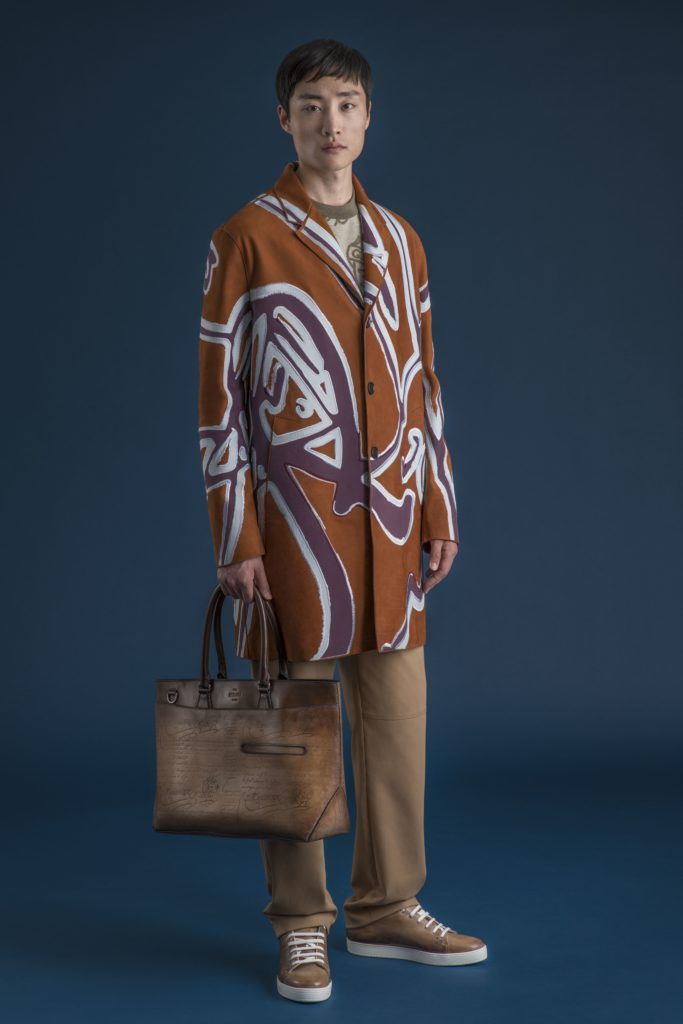 For shoes, the Alessandro and Andy styles have been redesigned with draped effects and patinas on the instep, then decorated with intricate exposed stitching. Additionally, the maison has introduced Eden, a line of ultra-comfortable shoes in supple leather that feels like a second skin. Finally, the range of sandals has been expanded, playing out multiple straps with different, albeit subtle, patinas, reflecting the design codes of Berluti.
By rewriting its ready-to-wear style in a more contemporary way, without compromising house codes, the new Berluti collection combines tradition and innovation, craftsmanship and creativity, presenting the essentials of the men's wardrobe with a resolutely modern touch.
(Images: Berluti Spring/Summer 2022)
written by.
Amos Chin
Senior Writer (Print & Digital)
Fashion and beauty enthusiast, Amos covers the style and grooming beats within his title and occasionally handles the styling and art direction of sundry advertorials. Powered by a visual communication degree, a diploma in fashion, and years of experience in content strategising, the Gen Z knows a thing or two about producing intriguing content. Work aside, he really enjoys talking about true crime stories and tattoos (he has a couple of them).