Dolce & Gabbana presents an update of its Day Master Sneakers. The iconic sneakers are now filled with volume, dressed in colourful shapes, and exuding extra charisma. The new take sees the stylish and fun footwear revisited with an '80s vibe and energy.
Bright calling colours and graphic brushstrokes not only add depth but also a youthful exuberance to the overall collection. It offers a dynamic explosion as well as charisma, which are values reminiscent of the Power Dressing style of that era.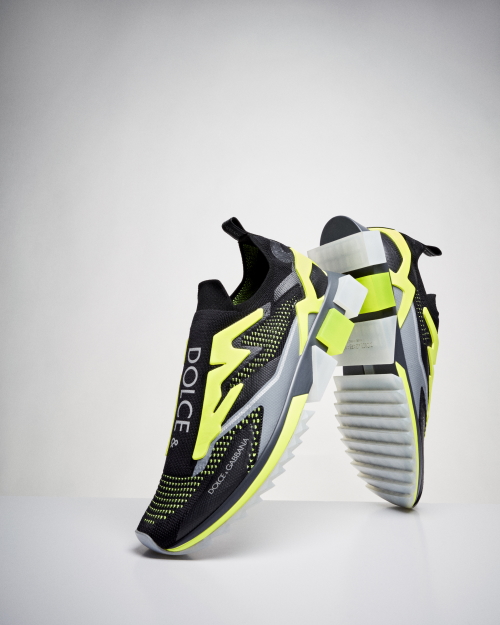 With the refreshed look, the new collection now serves as a statement accessory for both men and women. Bringing together design and functionality into one, the collection frames its super flex rubber sole with a bold silhouette that combines the timeless dynamism of the past and the future.
Get A Jump On Style
A statement of personality that connects yesterday and tomorrow, the new Day Master Sneakers combine design and lightness, becoming the must-have element in male and female wardrobes alike. Revisited and updated, the design exudes eighties styling cues without risk of distorting its signature features.
Colours and volume are the primary protagonists of the new design. They not only help refine the direction of the new collection but also inject a playful vibe to the ensemble. Both elements help shape the new collection, gifting it a sporty, sophisticated and stylish silhouette.
The new Day Master Sneakers are available in different shades that range from sleek solids to multi-coloured and patterned. The characteristic stretch jersey and rubber nevertheless remain a key feature in this updated style. Leather details and trim on the sneaker adapted with the different colourways help showcase the Dolce & Gabbana logo in a refreshing, youthful light.
(Images: Dolce & Gabbana)