To commemorate a century of artistic excellence in fashion, Gucci and Balenciaga collaborate for a stonking collection.
Gucci and Balenciaga are no stranger to captivating collaborations – look to The North Face and Balenciaga x Crocs. However, a partnership between two luxury houses is seemingly unprecedented and inconceivable. The newfangled alliance blazes a trail for the future of fashion while breaking new grounds.
Though Gucci is marking its 100th anniversary this year, creative director Alessandro Michele considers the brand as "an infant that is constantly reborn and recreated." Michele continued in a press release, "it's incredible how Gucci has gone through multiple lives and continues to be so popular."
To mark the celebratory occasion, Alessandro Michele tapped on photographer and director Floria Sigismondi to showcase the collection, dubbed ARIA, through his vision of the mythology that surrounds the brand. Paying homage to the founder Guccio Gucci, the film opens with a scene at the "Savoy Club" – a tribute to The Savoy London hotel where he worked as a lift boy during his adolescent years. Michele's "hacking lab made of incursions and metamorphoses" is unveiled when entered, featuring intrinsic elements from the House heritage and silhouette plundered from Balenciaga.
In light of the present, the fall 2021 collection was conceived for "a deep and ecstatic diving in everything we yearningly miss today… a jubilee of breath," ultimately expressions of reverence and homage. No doubt Michele knows how to properly celebrate and elevate the brand to greater heights while retaining its supreme in the industry.
CLICK THROUGH THE GALLERY TO EXPLORE SOME OF OUR FAVOURITE LOOKS: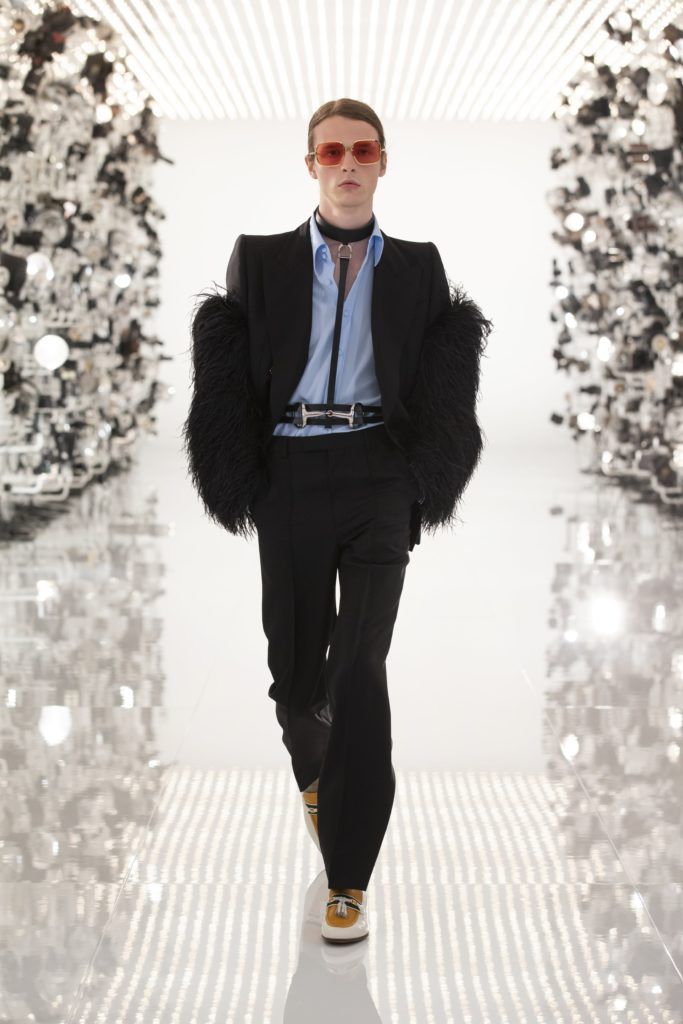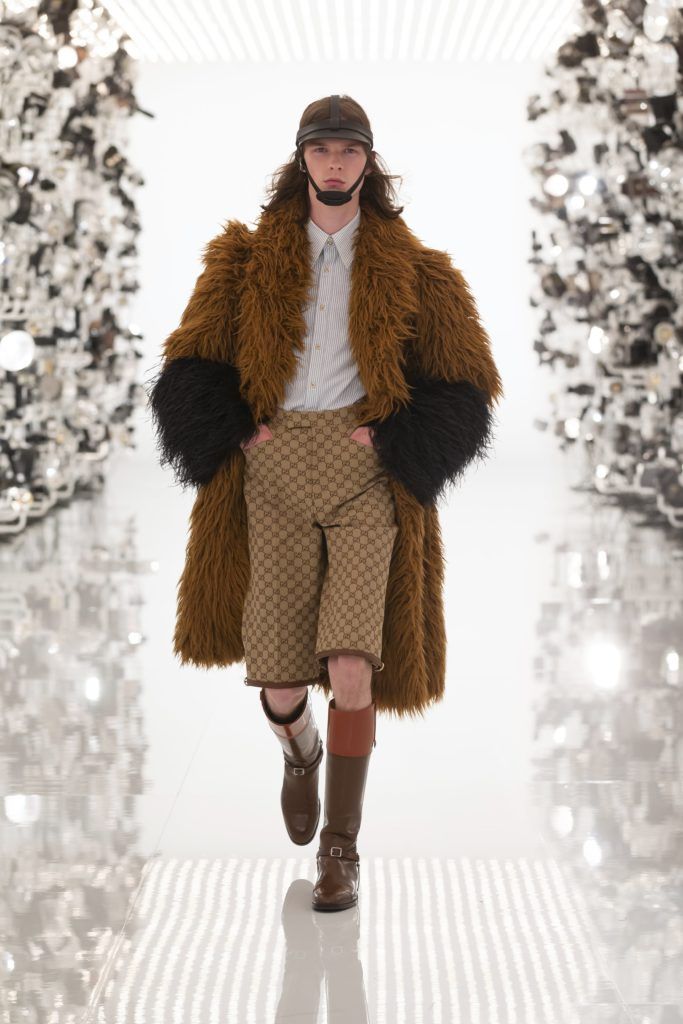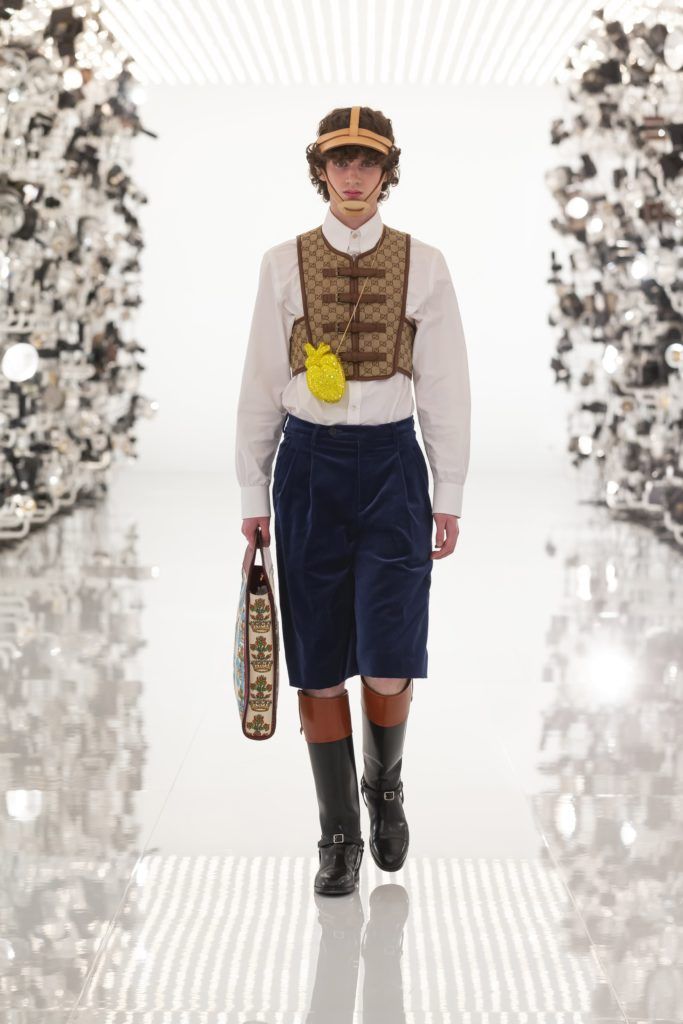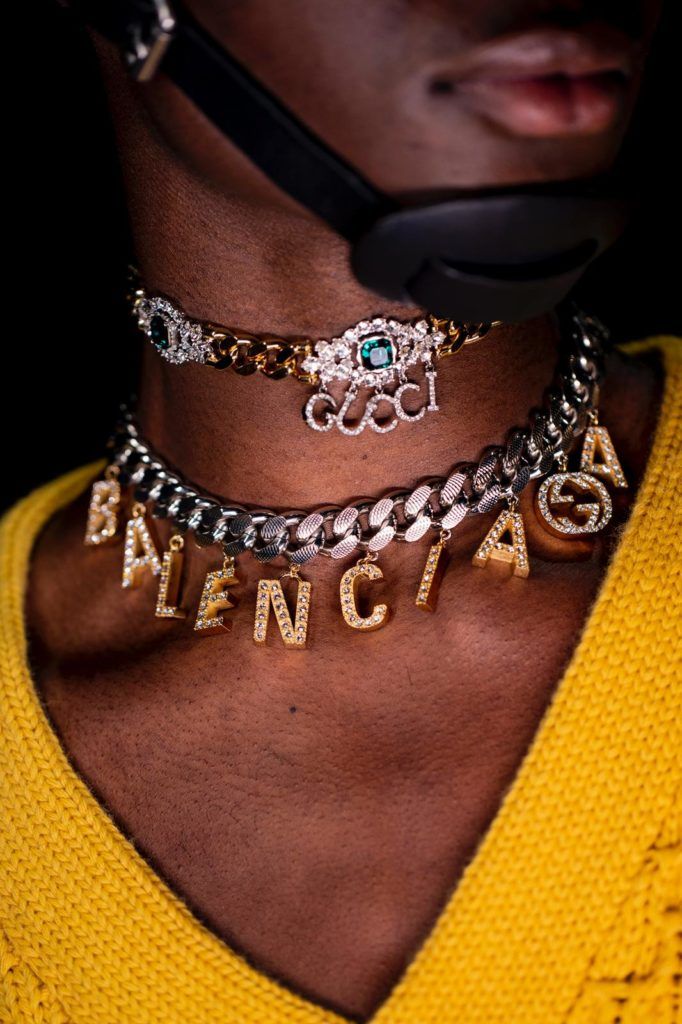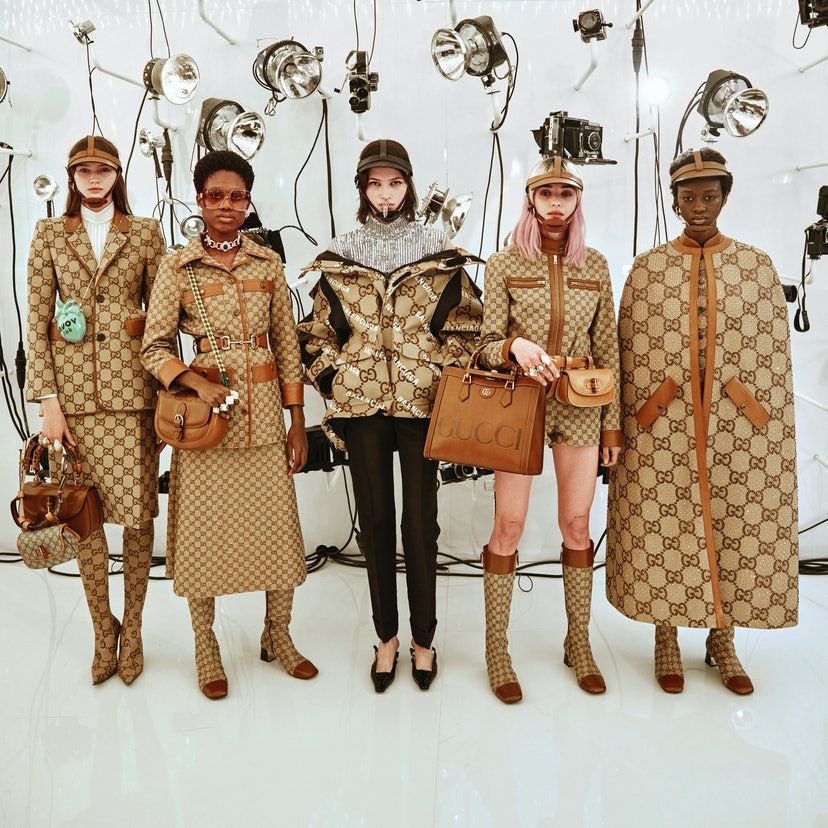 written by.
Amos Chin
Associate Senior Writer (Print & Digital)
Fashion and beauty enthusiast, Amos covers the style and grooming beats within his title and occasionally handles the styling and art direction of sundry advertorials. Powered by a visual communication degree, a diploma in fashion, and years of experience in content strategising, the Gen Z knows a thing or two about producing intriguing content. Work aside, he really enjoys talking about true crime stories and tattoos (he has a couple of them).