For Paris Men's Fashion Week FW23, Hermès housed its audience within a modern and intimate backdrop of Maison de l'Unesco (also known as the UNESCO Headquarters, built in 1958), home to works of Pablo Picasso and Henry Moore.
On the runway, a more contemporary art form unveiled itself. Artistic director of Hermès, Véronique Nichanian, reworked wardrobe classics with a sleek and contemporary appeal – peppered with a hint of punk. From structured coats patched with calfskin to zippered high-collared blousons and wide-legged leather trousers that conjured a functional yet dangerously dandy attitude. The colour palette revealed muted tones that grew in richness and spoke to one another: charcoal with caramel to ivory and navy.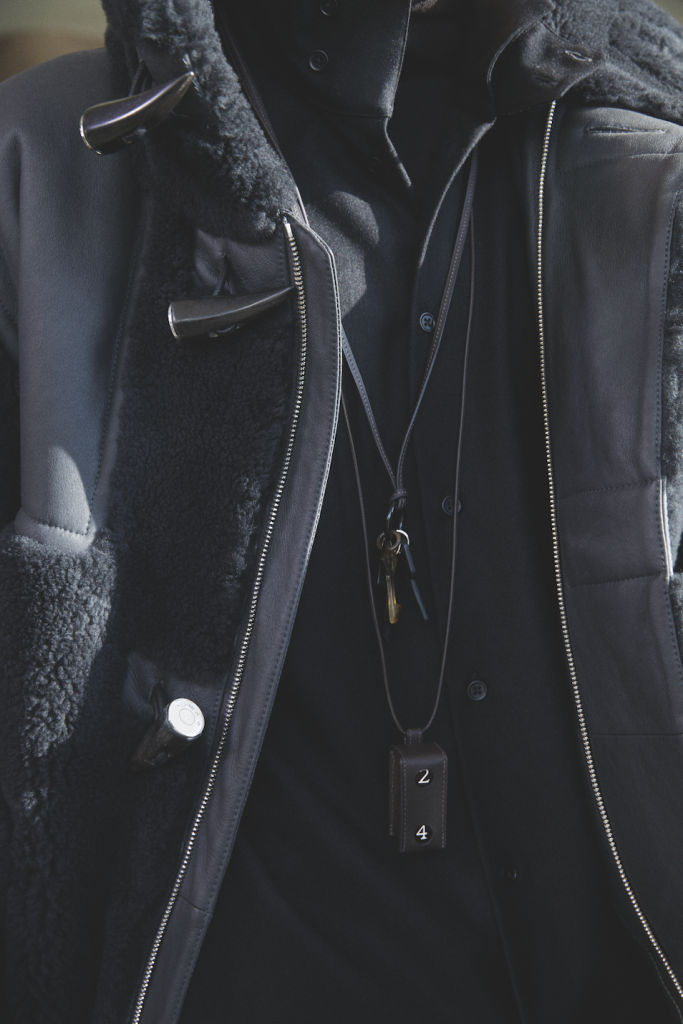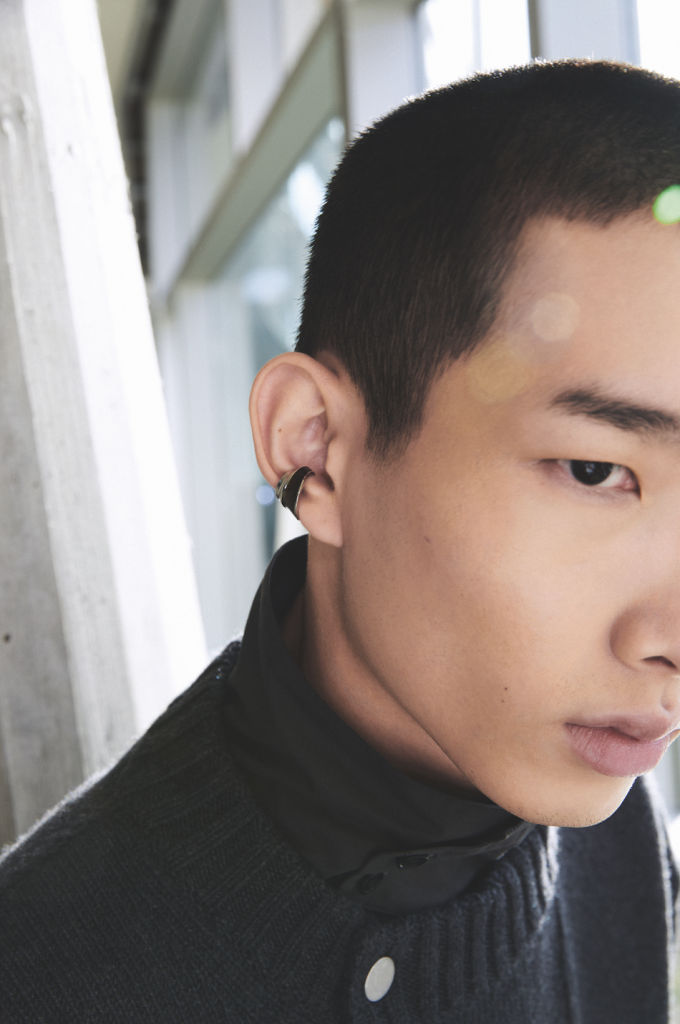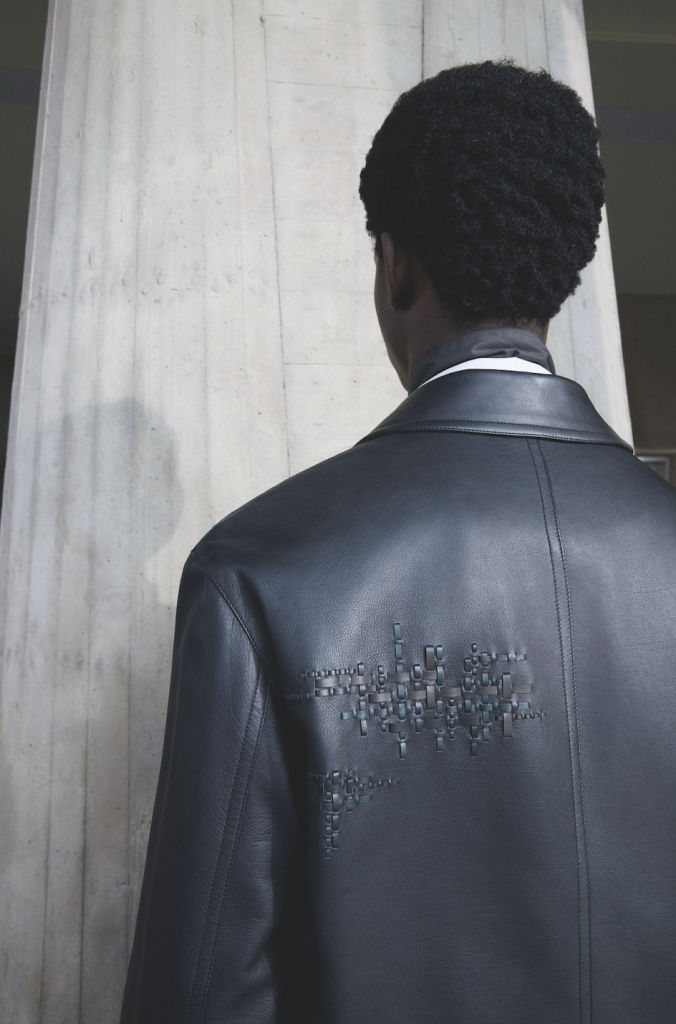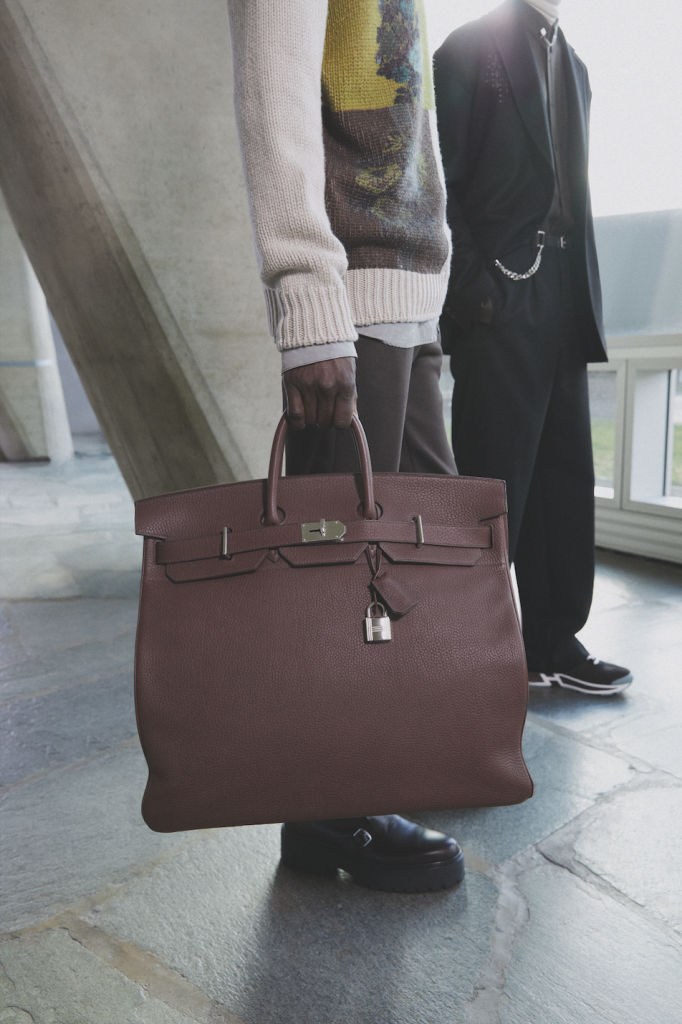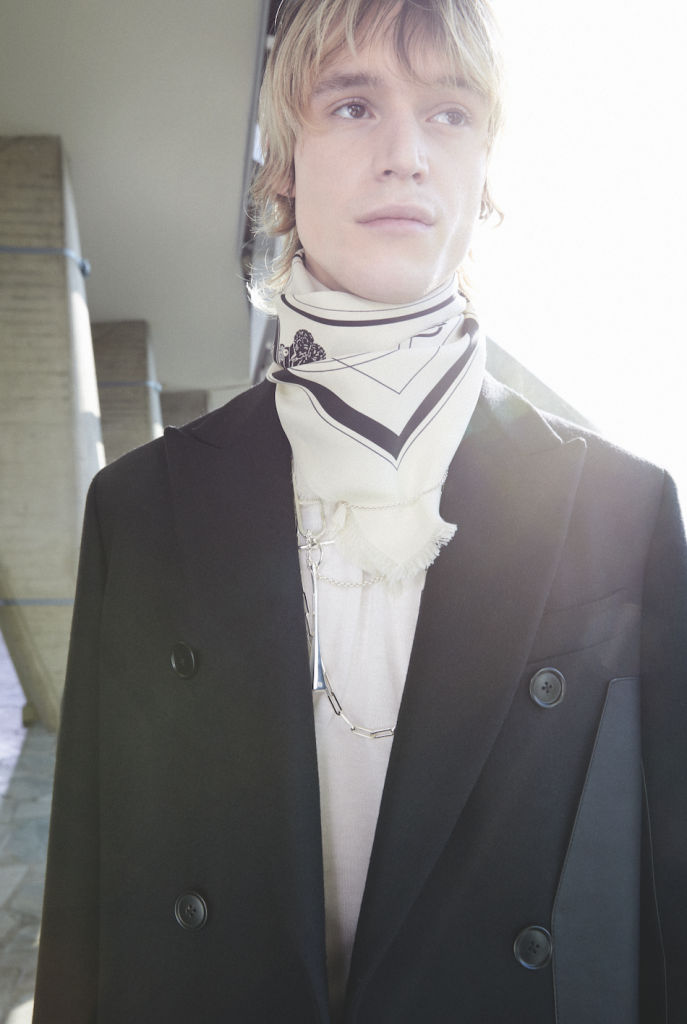 Knitwear was also prevalent in the collection. Bits of contrasted leather were braided and stitched onto pieces resembling patches, almost like repair work done to preserve a beloved piece of clothing. Nostalgic and meticulous, all at once.
There is no doubt the Maison espoused a strong styling approach this season, one that is sexy and mature. Case in point: traditional ties for the high necks of the poets' tops were adorned with layers of delicate necklaces. Male models also wore earrings and chains in white gold and diamonds, while leather pieces dangled from necks with gleaming numbered dice – a confident nod to the more playful Hermès gent. In the light of accessorising, silk scarves in the newly 80x80cm dimensions swathed necklines, making their debut in the men's universe on the runway.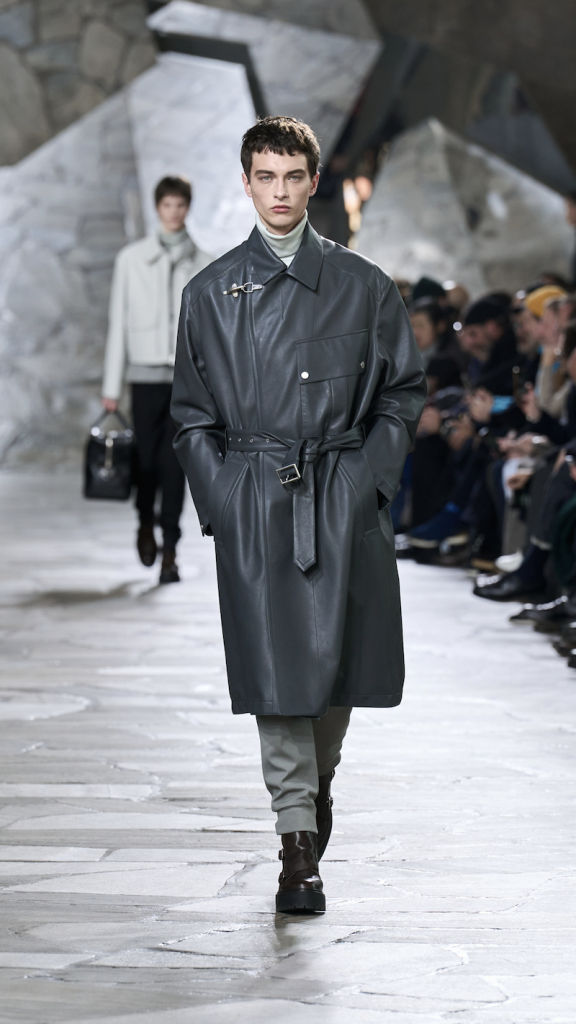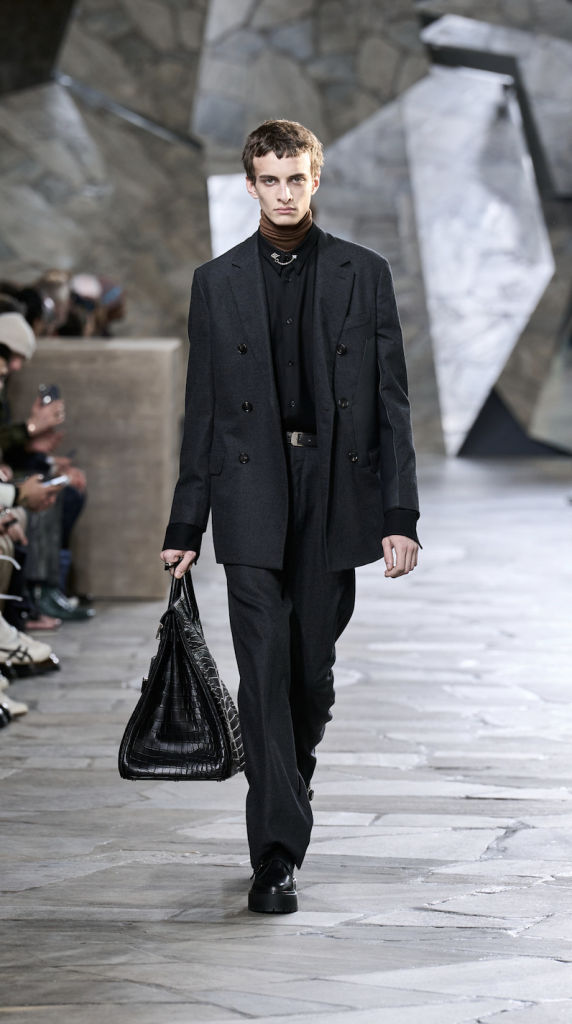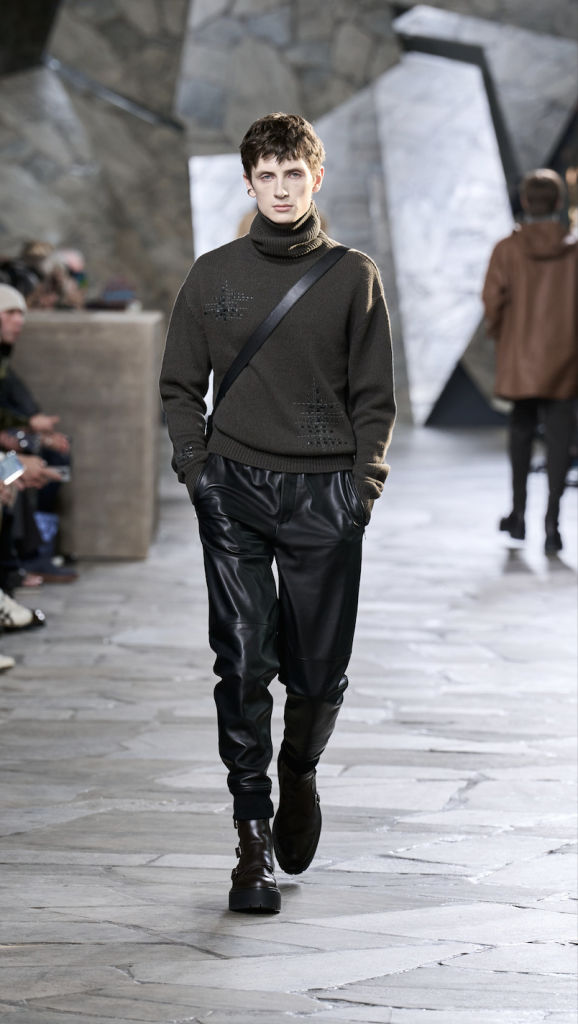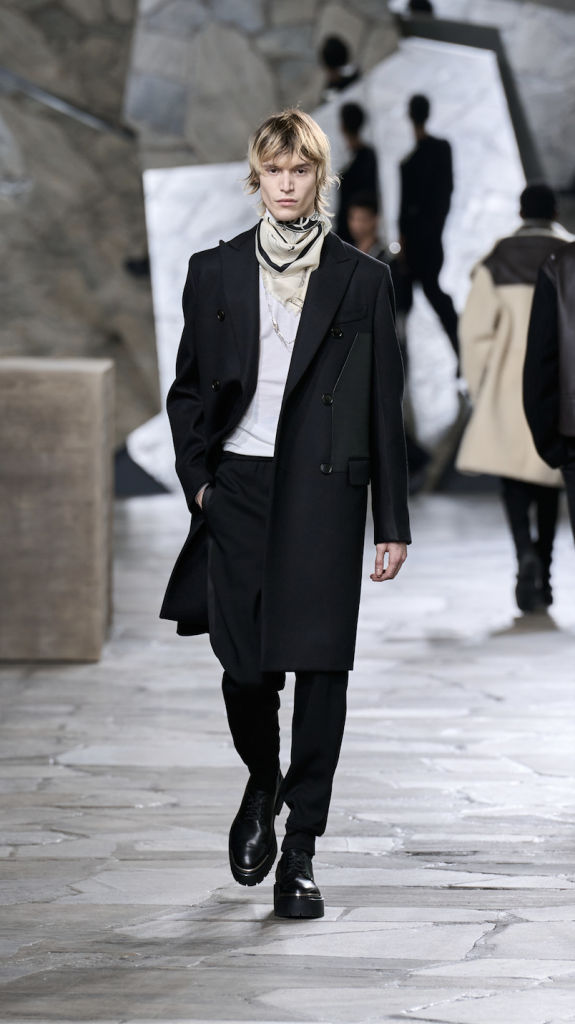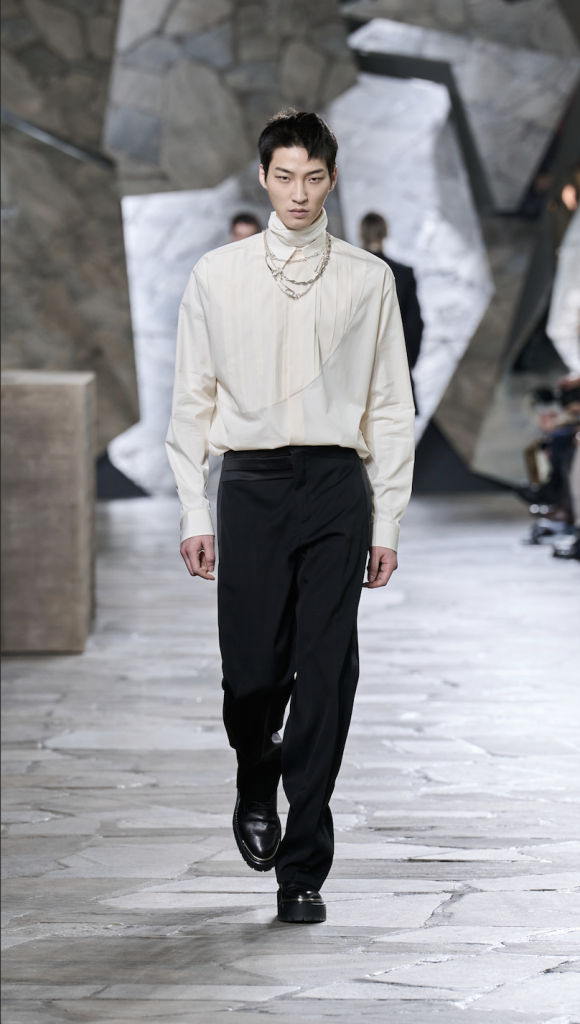 All eyes were also on the hottest hand candy for the men's category yet: the HAC (Haut à courroies) bags that were the original basis of the house's Birkin. Featuring a side pocket and chunky hardware, these came in various seductive textures and fabrications: Barénia Faubourg calfskin, mat crocodile, Fjord cowhide and the Togo calfskin.
Véronique Nichanian is not the longest-standing artistic director in all of fashion for nothing. She has dedicated 35 years to the French luxury house of Hermès, to be exact. If there was anyone who continuously understands the core of what traditional menswear codes intertwined with future contemporary aspirations look like, it would be Nichanian.
(Images: Hermès FW23)