Light, simple, and nonchalant, the Hermès Spring/Summer 2021 men's shoes collection encapsulates the same stylish comfort that embodies the overall collection. The clean silhouettes created by Véronique Nichanian are ideal to create timeless casual looks, which is evident by her latest look book.
The Hermès' Spring/Summer 2021 collection proudly delivers elevated ensembles without risk of being too over opulent. If anything, the collection reminds us of her mastery as a designer. The collection of crisp cotton shirts and relaxed trousers exemplifies both grace and fluidity, staying true to the idea of effortless style and fashion.
Step Into Style
As highlighted in the Hermès Spring/Summer 2021 presentation, designed in collaboration with director Cyril Teste, the performance adopted a realistic atmosphere, showcasing models in a natural environment. Walking across sets, socialising with one another, the concept of the performance was rooted in real, day-to-day contexts.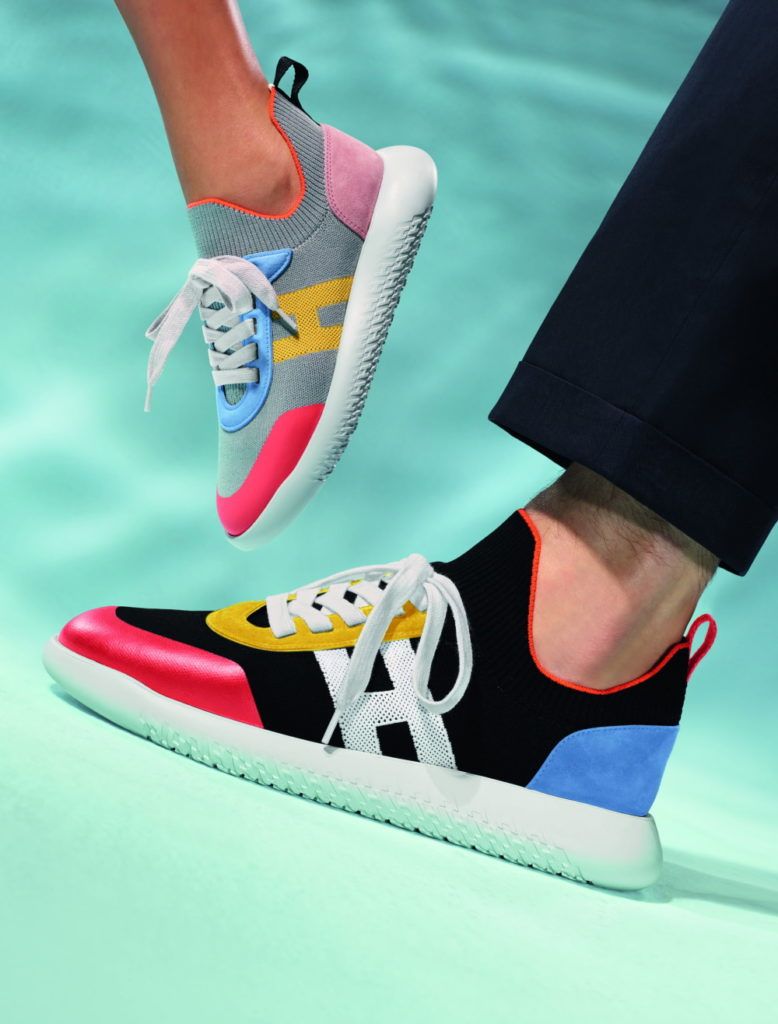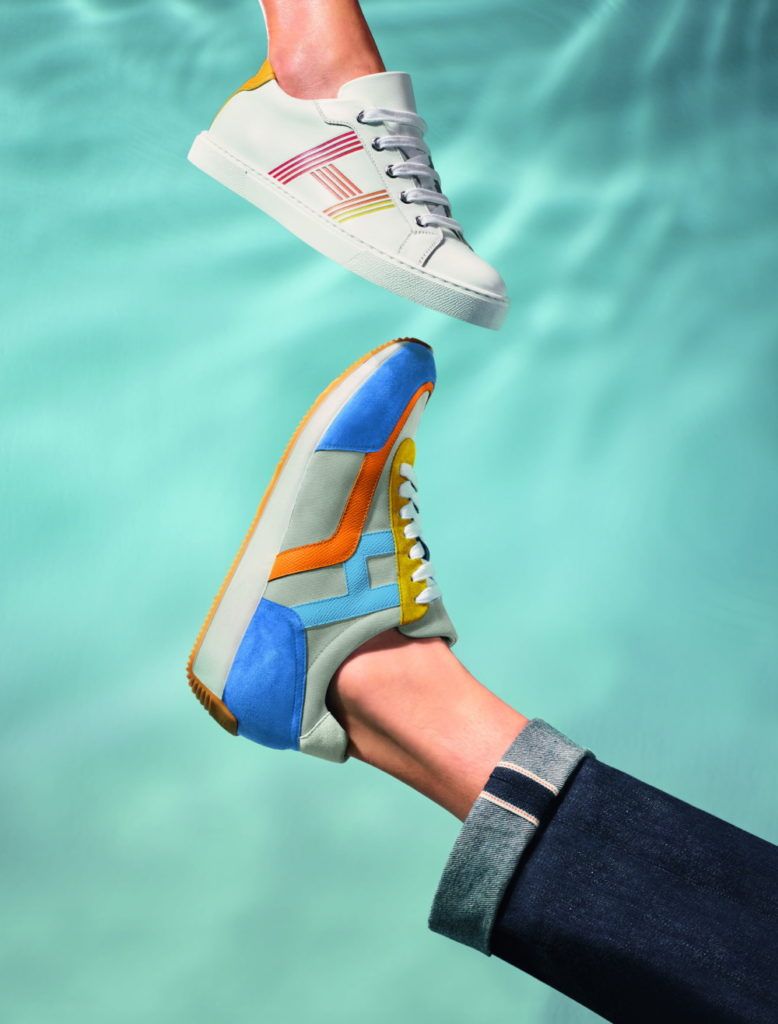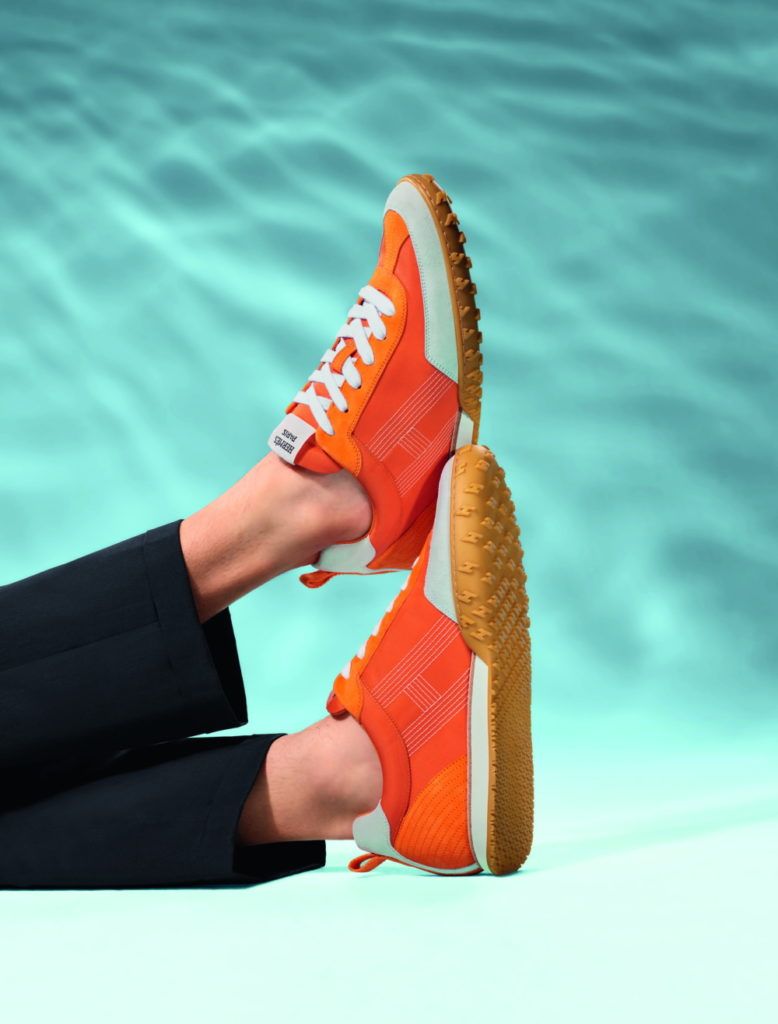 Easy, effortless, and most importantly, it carried the relevance of where the new collection fits in today's modern world. Hermès Spring/Summer 2021 men's shoes collection presents that extension in true stylish form with a range of fashionable footwear that embodies masculinity and elegance.
The sneaker collection is both intriguing and dynamic. Made from materials such as technical canvas, Epsom calfskin, suede goatskin and technical knit, they feature the H motif in a playful slant. The runners are paired with honey rubber soles as well as an all-white colourway for an acute mix of styles.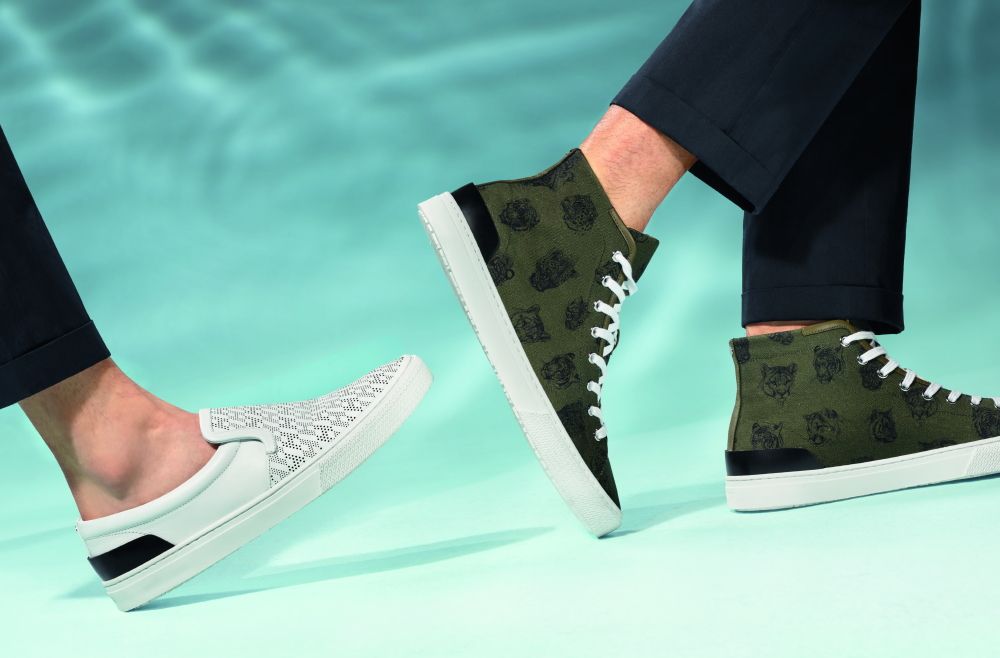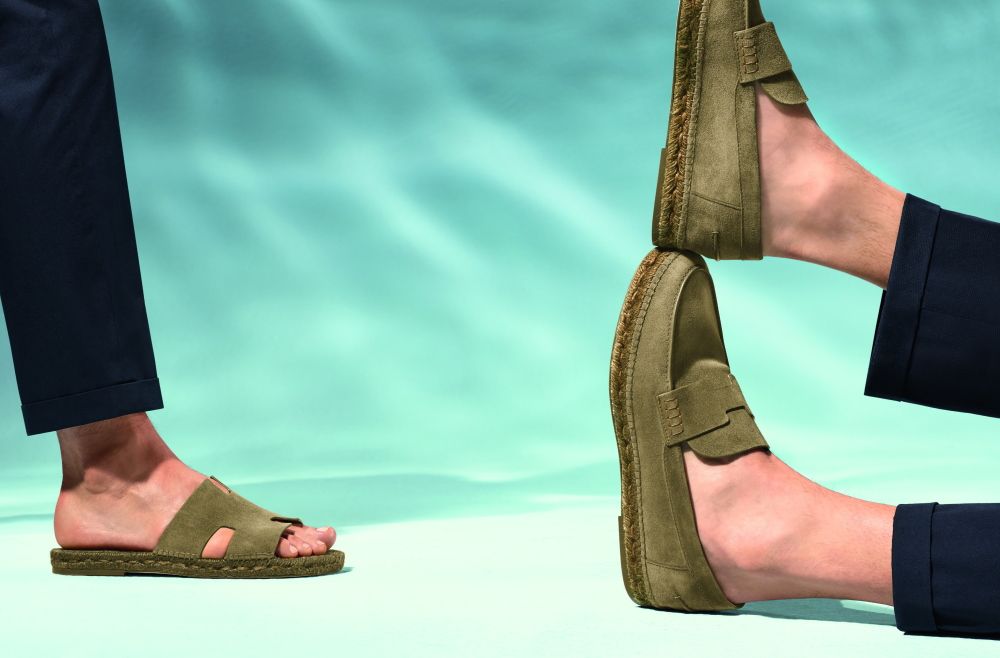 Taking on a more refined approach to its runners, the Hermès catalogue also presents sneakers in calfskin perforated with the slanted H. They are offered in cotton canvas with Dans l'atelier de Robert Dallet print too.
Casual Kicks
Additionally, the Hermès Spring/Summer 2021 men's shoes collection shows off loafers with Clou Medor details and Kelly buckles. Presented in linen canvas, calfskin, suede goatskin as well as rope, they not just complement the collection but also fit well as an everyday essential for any ensemble.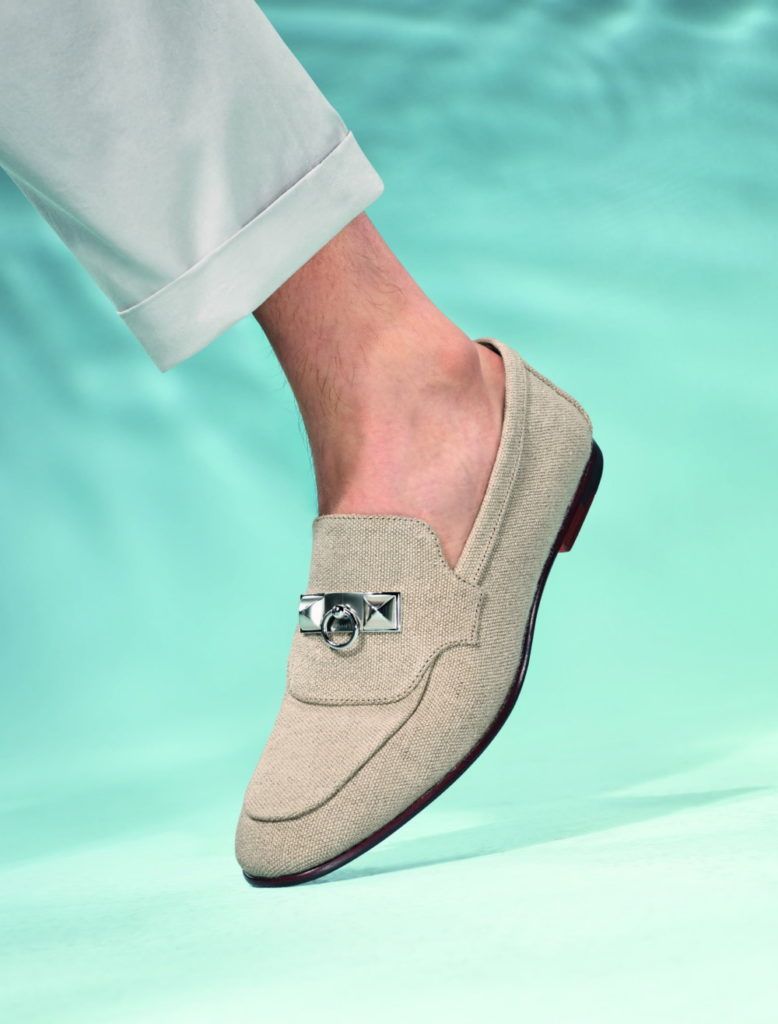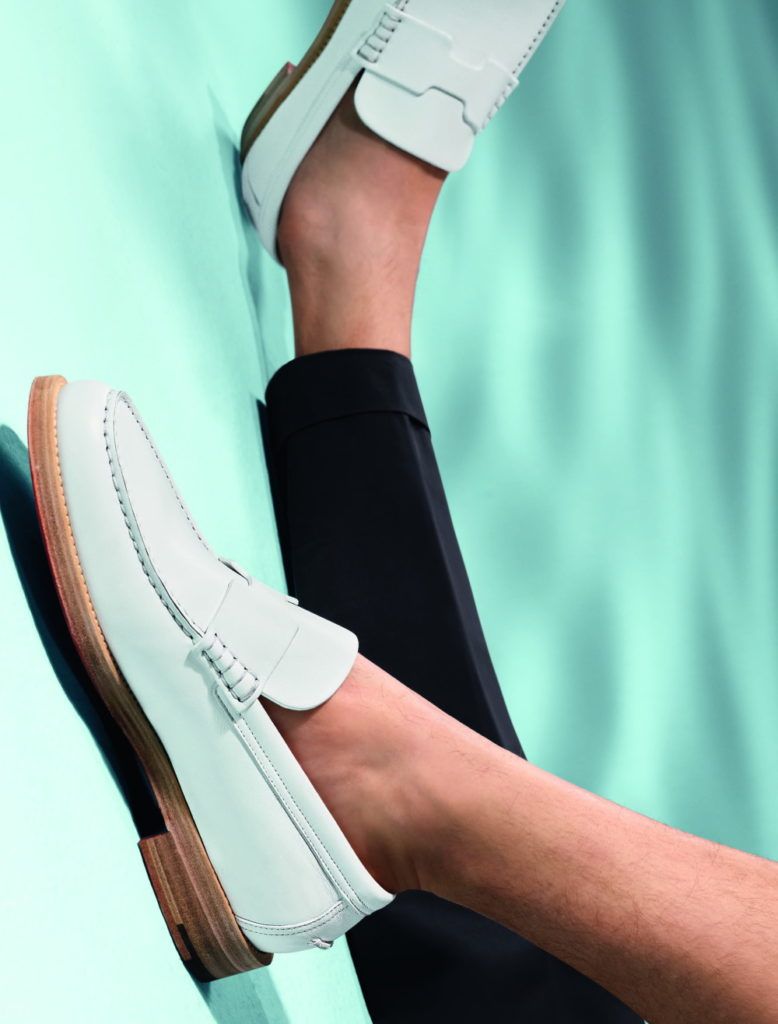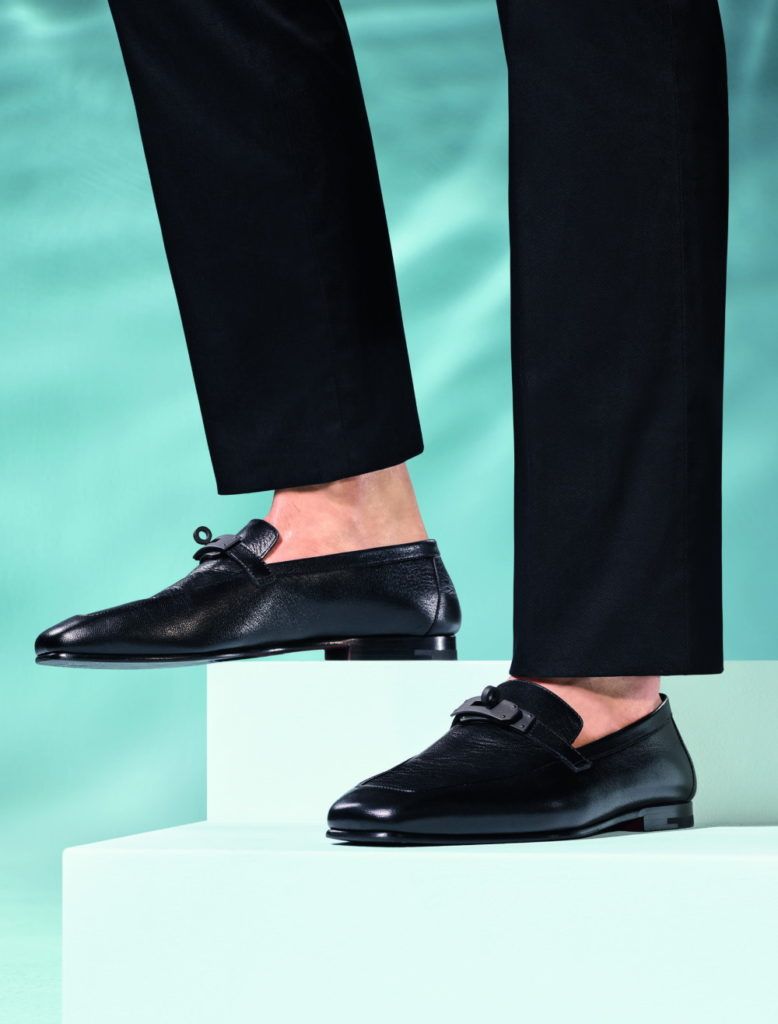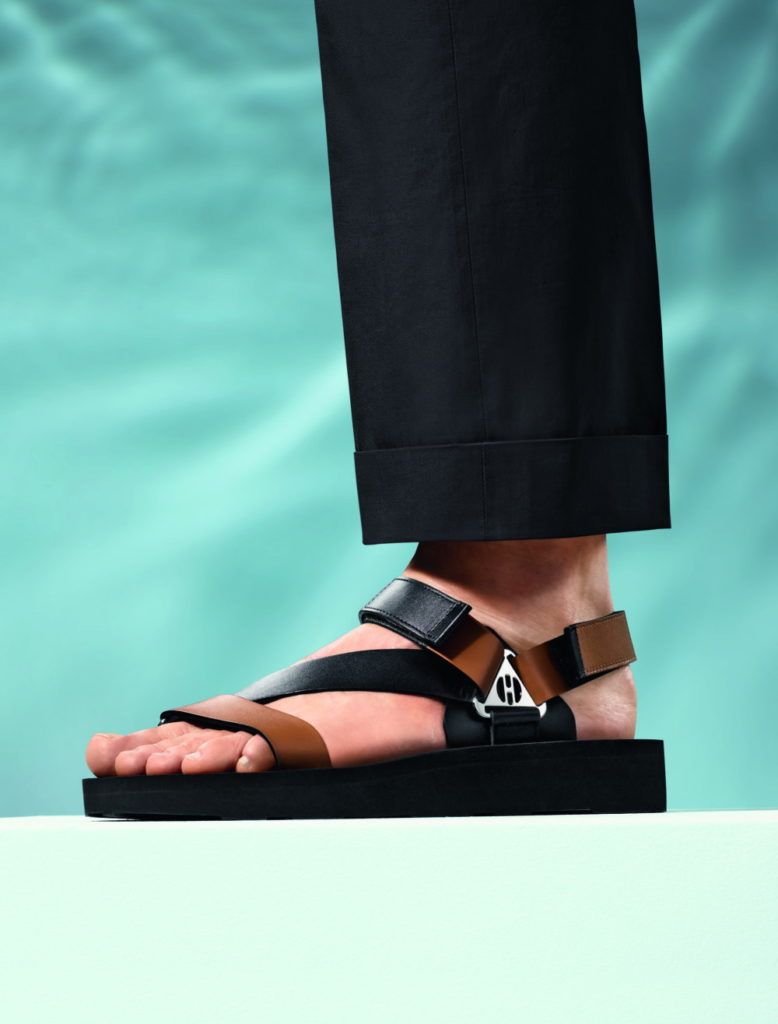 A similar approach is taken with the collection's range of sandals. Presented in black and brown and finished in calfskin, suede goatskin and rope, they boast an opulent casual style along with versatility and comfort to match.
Overall, the Hermès Spring/Summer 2021 men's shoes continue the flowing effortless motif seen in the brand's new collection. They not only pair well with the collection's range of stylish and casual threads but also boast everyday functionality that takes the laid-back approach to fashionable new heights.
(Images: Arnaud Lajeunie/ Hermes)