The fanfare behind Studio Ghibli continues into 2023. With a newly opened theme park, the beloved Japanese animation house continues to expand beyond the confines of anime. It has also stretched its presence into the world of fashion with LOEWE, who have just unveiled its new collection inspired by Howl's Moving Castle.
LOEWE x Howl's Moving Castle marks the final instalment of LOEWE's partnership with Studio Ghibli. This collaboration pushed the boundaries of creativity with bold, intricately crafted pieces designed to bring the world of the film, literally, to life.
"Hayao Miyazaki's animated films for Studio Ghibli are about: a commentary on the moment and an alternative to it, always heartfelt, fulfilling, full of fantasy and sentiment," elaborates Jonathan Anderson Creative Director of LOEWE.
The new collection sees key pieces embodying the beloved characters and backdrops of the animated film. In essence, giving wearers the opportunity to connect with the film on a deeper level and escape into its rich storyline almost like handcrafted virtual reality in wearable form.
Anime & Fashion Converge
Just like how Howl's Moving Castle blends hand-drawn and digital animation, the new collection exemplifies the power of craft as a bridge between the old and new. The LOEWE x Howl's Moving Castle collection features the film's key characters—Sophie, Howl, fire demon Calcifer, as well as Markl, Heen, Turnip Head, and the Witch of the Waste.
They are seen adorning clothing and accessories, drawn as leather or shearling intarsia, turned into embroidery on leather or textile, decorated with crystal and stud inlays on leather. The characters appear on bags including the Puzzle, Flamenco, Hammock, Amazona, Luna, and Bracelet pouch, on small leather goods, on jumpers, jackets, and shirts, with details such as appliqué, raffia or feathers making them stand out as if they were alive.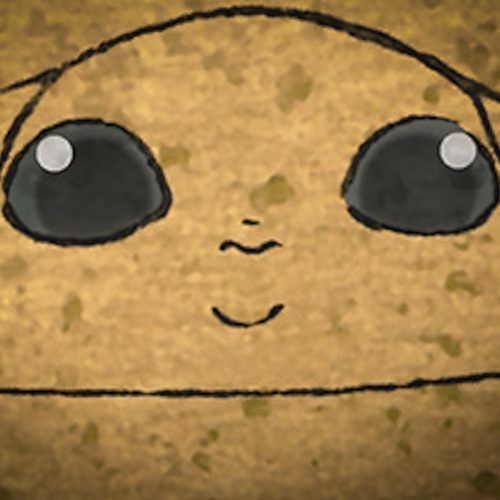 Scenes of the film are printed in the lining of tweed jackets, or all over shirts and shorts. Feathers on a cardigan create a magical fluttering and silhouettes allow the characters to be the real protagonists on each piece.
Equally fascinating is the campaign accompanying the newly released collection. Together with German photographer Juergen Teller, the collection features Taylor Russell, Rianne Van Rompaey, Oliver O'Sullivan, Hyunji Shin, and a sheep, photographed against a white backdrop. Smiling broadly and interacting with the pieces, ultimately they project a heartfelt sense of wonder and amusement, mirroring this uplifting connection between the beloved anime and high fashion.
LOEWE x Howl's Moving Castle launches globally on 2nd February.
Shop LOEWE x Howl's Moving Castle Collection Here
More Pieces From LOEWE x Howl's Moving Castle Collection
(Images: LOEWE)
Frequently Asked Questions (FAQs)
Question: When Was Howl's Moving Castle Released?
Answer: Howl's Moving Castle was released in 2004. The Japanese animated film was written and directed by Hayao Miyazaki.
Question: What Film Is Studio Ghibli Most Famous For?
Answer: The film that made Studio Ghibli famous was Spirited Away, released in 2001.
Question: When Did LOEWE First Collaborate With Studio Ghibli?
Answer: LOEWE released its first capsule collection with Studio Ghibli in 2021 with a collection of ready-to-wear, bags and accessories inspired by its 1988 animated film, My Neighbor Totoro.
written by.
Richard Augustin
Digital Editor
Richard went from the confines of the kitchen working as a professional chef into the realm of media twenty years ago. In his two-decade career in writing, he has plied his trade in a number of regional print and digital media organisations in the lifestyle, in-flight, entertainment and finance space. When not busy chasing deadlines and writing stories for AugustMan, you can find him experimenting with recipes in his kitchen.