Loro Piana – an arbiter elegantiarum and Italian fashion house revered for its luxury fibres ‒ like polymath Leonardo da Vinci, believes simplicity is the ultimate sophistication. Since its inception, the Maison has centred on quality and being timeless rather than trends, priding itself as an evergreen purveyor of understated fashion.
"Loro Piana produces superlative textiles and luxury goods using the world's finest, rarest raw materials. The pursuit of excellence has been its mission for six generations," emphasises LVMH Group.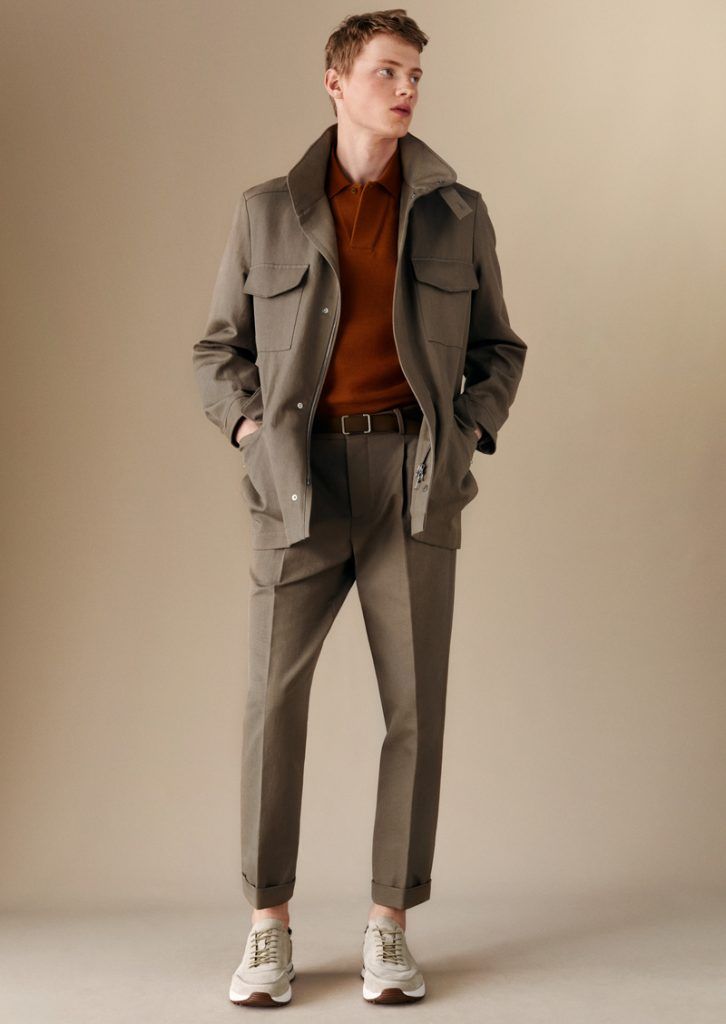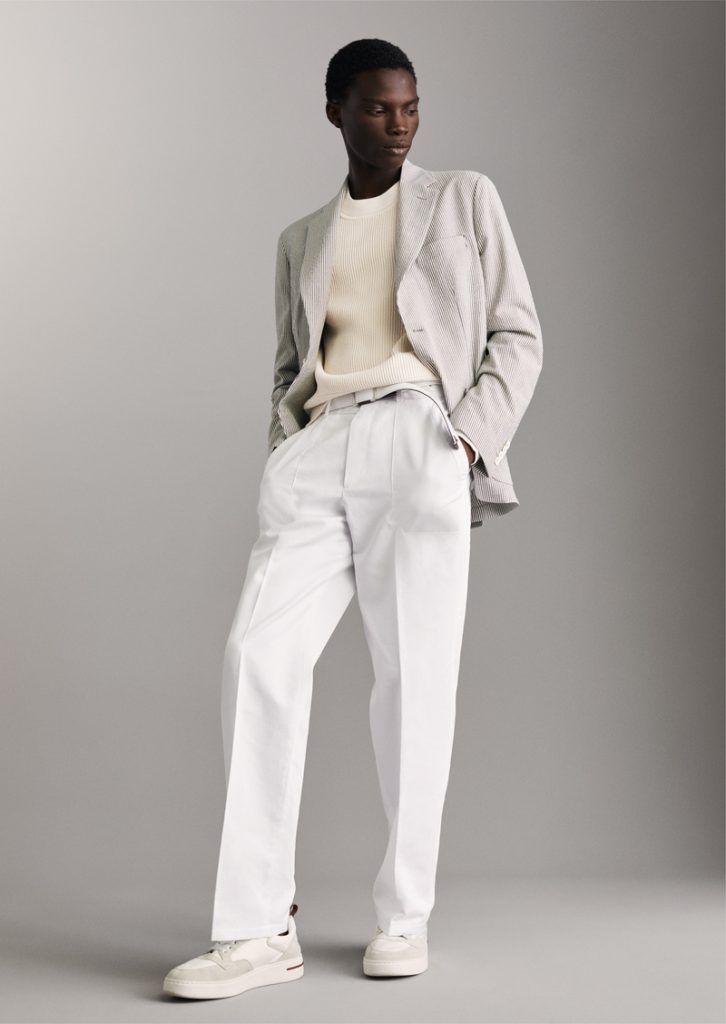 In recent decades, with the brand unwaveringly climbing the ranks in the luxury fashion game, the Loro Piana man quickly comes to light. If you're unfamiliar with the metropolitan man, fret not and read on. This season, the Maison reiterates its roots and the territory of the Bel Paese to outline the discerning individual.
THE LORO PIANA MAN EXPRESSES DIFFERENT PERSONALITIES AMALGAMATED INTO A WHOLE, COMPLEXLY SIMPLE PERSON. HE IS, AT ONCE, A LOVER OF THE OUTDOORS AND A SUITOR OF A SENSE OF FORMALITY
"As he crosses regions and seasons, from the dusk of winter to the peak of summer, and as he moves from the lakes and rivers of Piedmont to the pictorial landscapes of Tuscany, from the sunny shores of Liguria to the sun-drenched countryside of Salento, to finally end up on the volcanic maritime scenery of the Aeolian Islands, the Loro Piana man expresses different personalities amalgamated into a whole, complexly simple person. He is, at once, a lover of the outdoors and a suitor of a sense of formality," notes Loro Piana.
The dualism is character-defining: A touch of classicism tames the informality, while the formal soul is expressed with remarkable, sporty nonchalance. This disposition has always been at the heart of the brand, as embodied in the icons of the brand's lexicon: outerwear staples such as the Roadster or the Horsey jackets that are veritable pillars, recurring over time. Incidentally, these signature styles are front and centre this season, updated in details and fabrication.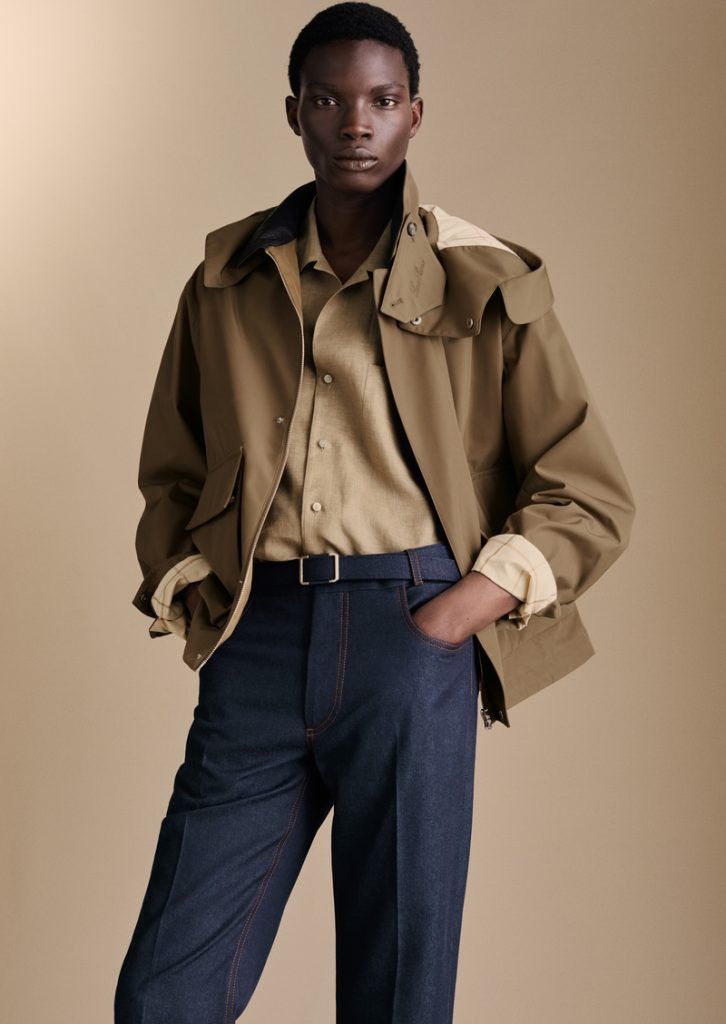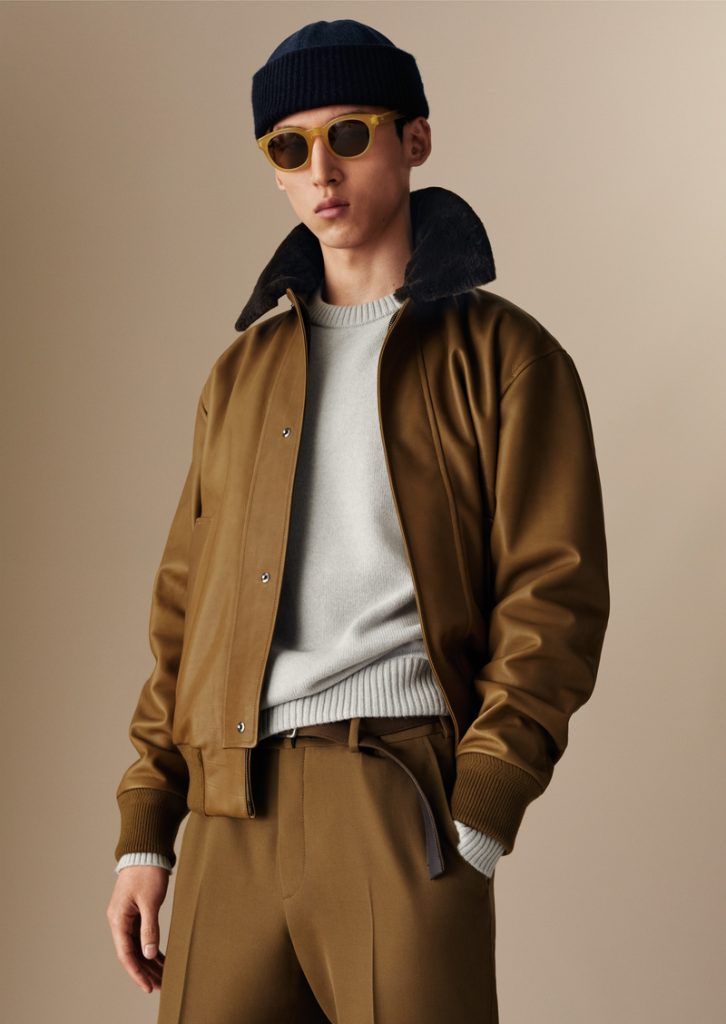 Anchoring on the notion of dualism, the collection ‒ in an earthy colour palette ‒ relaxes in volume and swings from the elegant ease of softly tailored double-breasted suits, cut either in Solar or a cotton cashmere fabric that has the depth of denim, to the relaxed properness of sporty blousons worn with fuller, two-pleat trousers.
Housing a range of shirt jackets in The Gift of Kings wool and suede, zip-up bombers, lightweight short parkas, nautical-inspired outerwear, chenille polos and chunky patterned jumpers, the wardrobe also tapped on textiles like cotton, linen and Seersucker, to mention but a few, for the warmer days ahead. White-soled sneakers, caps and bucket hats that round up the collection prep the Loro Piana man for his next adventure in the great outdoors.
(Images: Loro Piana)