Louis Vuitton and Yayoi Kusama are making the best of their collaborative collection.
Using augmented reality (AR), the French luxury house is covering iconic landmarks such as the Eiffel Tower, the Statue of Liberty, Tower Bridge, Arc de Triomphe, the Natural History Museum and London's National Gallery with Kusama's iconic and colourful polka dots.
Infinite possibilities. Showcasing the new #LouisVuitton collaboration with #YayoiKusama, Harrods' famous facade is reimagined in the artist's colorful Painted Dots motif. Explore #LVxYayoiKusama at https://t.co/SVRWpuNh1y pic.twitter.com/ZiF8ONpIqf

— Louis Vuitton (@LouisVuitton) January 18, 2023
The Louis Vuitton x Yayoi Kusama collection: How was AR used to cover the landmarks?
The AR campaign was created with Snap's Landmarker Lenses, which can be used by opening Snapchat. In certain cities, this technology enables users to search for Louis Vuitton's page or Lenses and choose the landmark in front of them to spot Kusama's red, yellow, blue, green and white dots appearing on the screen. Similarly, the French maison's physical stores were also covered in polka dots during the collection launch. It's the brand's second collaboration with the Japanese icon, with the first one being in 2012.
Pumpkin Painter. Experience infinity by painting the dots on #YayoiKusama's iconic pumpkins to uncover special surprises in the new #LVxYayoiKusama App. Learn more about the #LouisVuitton collaboration and download the app at https://t.co/V9y6VjFwjc pic.twitter.com/esRVTGprO4

— Louis Vuitton (@LouisVuitton) January 14, 2023
Geoffrey Perez, Global Head of Luxury at Snap Inc. explains that the brand wanted to do something huge. "We wanted to make something on a huge scale that also has a huge meaning: painting the world's biggest landmarks and monuments is also a statement, the same way that Louis Vuitton painted their boutiques and stores. It's a way for the Louis Vuitton and Kusama teams to show the bridge between online and offline; they're digitally painting their dots on top of the real world."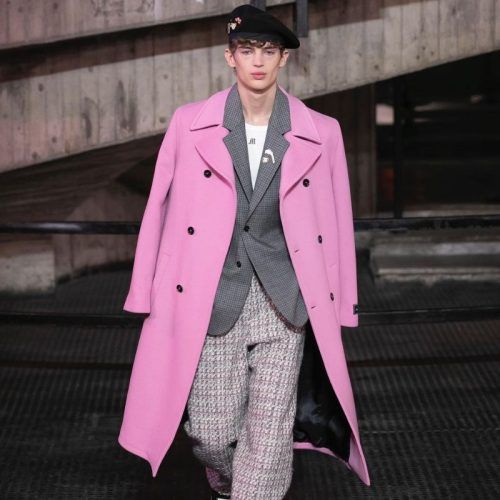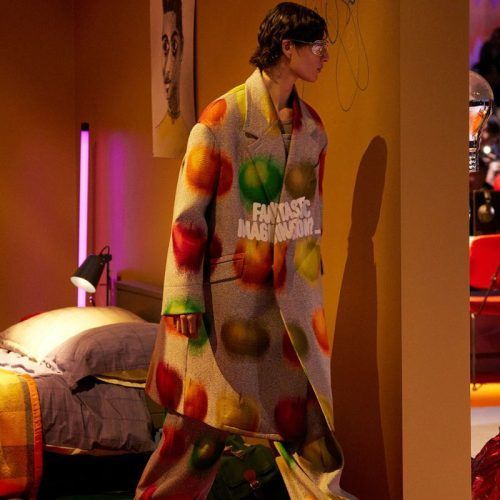 This partnership between Louis Vuitton and Snapchat is an extension of some of the brand's earlier experiments with the app. In 2019, the fashion house had previously rendered Virgil Abloh's Keepall Bag in AR. Now, Snapchat has curated Lenses featuring a pumpkin face filter inspired by Kusama, as well as another one that adds dots to the user's surroundings.
In a statement, Pierre Castillon, Director of Digital Media at Louis Vuitton, said the Snap partnership allowed the brand to "extend our creativity through a new technology playground, just like we did physically in our stores". It also opens up the French house to Gen Z consumers as Snap says it is used by 75 per cent of 13 to 34-year-olds in 20 countries (France, US and UK included).
(Hero image credits: Courtesy Snap Inc., Instagram/ Louis Vuitton)
(Feature image credits: Courtesy Snap Inc.)
Frequently Asked Questions (FAQs)
Question: Is Louis Vuitton collaborating with Yayoi Kusama?
Answer: Yes, Louis Vuitton has collaborated with Yayoi Kusama for a second collection.
Question: What is the latest collection by Louis Vuitton?
Answer: Louis Vuitton's latest collection was showcased at the Paris Fashion Week Fall/Winter 23.
written by.
Sanika Achrekar
Digital Writer, Augustman
Sanika lives for fashion and skincare. She enjoys writing about style, beauty, and lifestyle. She worked as a fashion writer for Man's World India magazine. When not writing about designers and trends, she likes to shop, travel, try new Sushi restaurants, practise pilates and rewatch her comfort shows.