"Heart; mind; spirit"
With its launch initially timed to coincide with the Tokyo Olympics, the Oakley X Meguru Yamaguchi collaboration titled Kokoro which translates to "heart; mind; spirit" couldn't be more poignant. Yamaguchi, a Japanese artist based in Brooklyn NY known for his dynamic, abstract works created using his signature 'cut & paste' method channeled the energy of his works and the passion he felt from the athletes he encountered early in the design process into the pieces he designed for Oakley. Classic Oakley styles get the Meguru treatment through a completely unique process created specially for the production of the collection. The dynamic swirls or colour you see on the pieces are created by dripping paint on frames which are mounted on a spinning apparatus. The unpredictable way the paint interacts, creates one of a kind designs that speak to the idea of the unification of individuals through their shared passions, namely the athletes and their sports and also our shared humanity.
We had the opportunity to have a chat with Meguru Yamaguchi on his collaboration with Oakley to uncover the inspirations behind Kokoro.
August Man: Tell us more about your inspiration behind the Kokoro collection?
Meguru Yamaguchi: During this pandemic, the connection between humans, is very important. The collection is meant to unify athletes around the world, professional and everyday alike. Embodying the brilliance and beauty of humanity, the collection aims to inspire a sense of belonging and community in a time where the need has never been greater.
AM: We understand that the collection was initially timed to coincide with the 2020 Tokyo Summer Olympics which has been postponed due to the current pandemic we are in. Nonetheless, how do you feel having your creation showcased as part of this great time in history, especially representing Japan where you are from?
MY: I feel proud. It's such a unique time in history with a lot of uncertainty. If my collection with Oakley can help bring joy to people, inspire connection between them and sport, and bring some sense of normality, I would be thrilled.
AM: Can you tell us more about the special technology behind the collection and your motivation for creating these one-of-a-kind pieces?
MY: This is a one of a kind collaboration that I've never done before. Each piece is different and unique, and each stroke resembles a different part of artistry. We used a specialised spinning technique which requires a custom-made machine that the Oakley engineers created to replicate my style of brushstrokes. I am overjoyed to see this artistry translated onto Oakley eyewear; I see every frame as a piece of art. The collection is available in 10 different eyewear styles, as well as a motocross goggle. All pieces from the collection come equipped with Oakley's Prizm™️ Lens Technology, designed to enhance colour and contrast to aid athletes in performing better.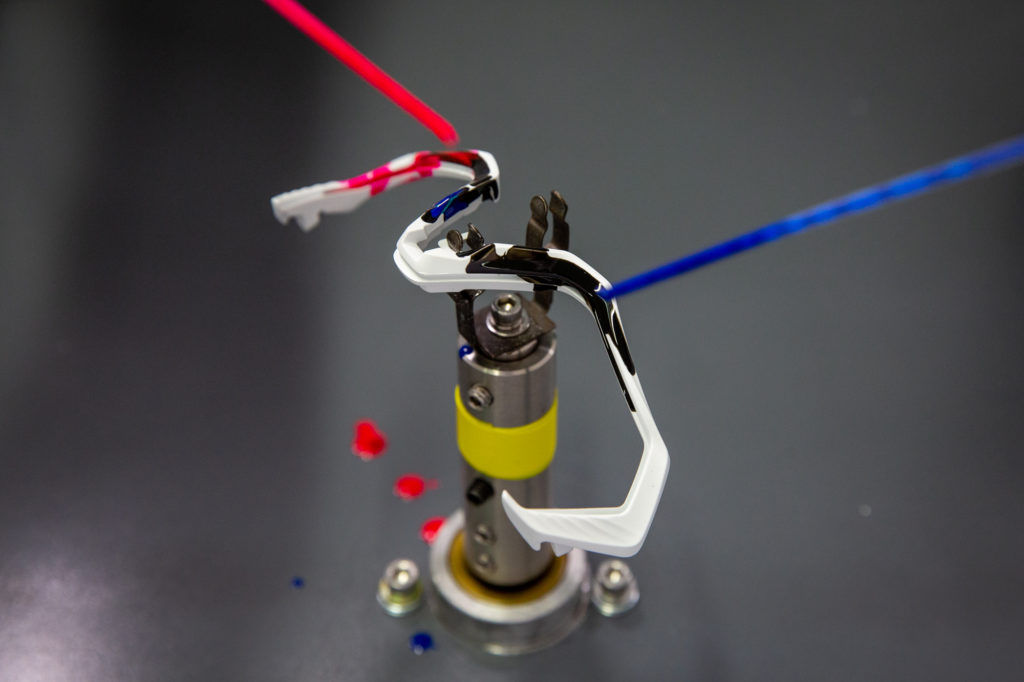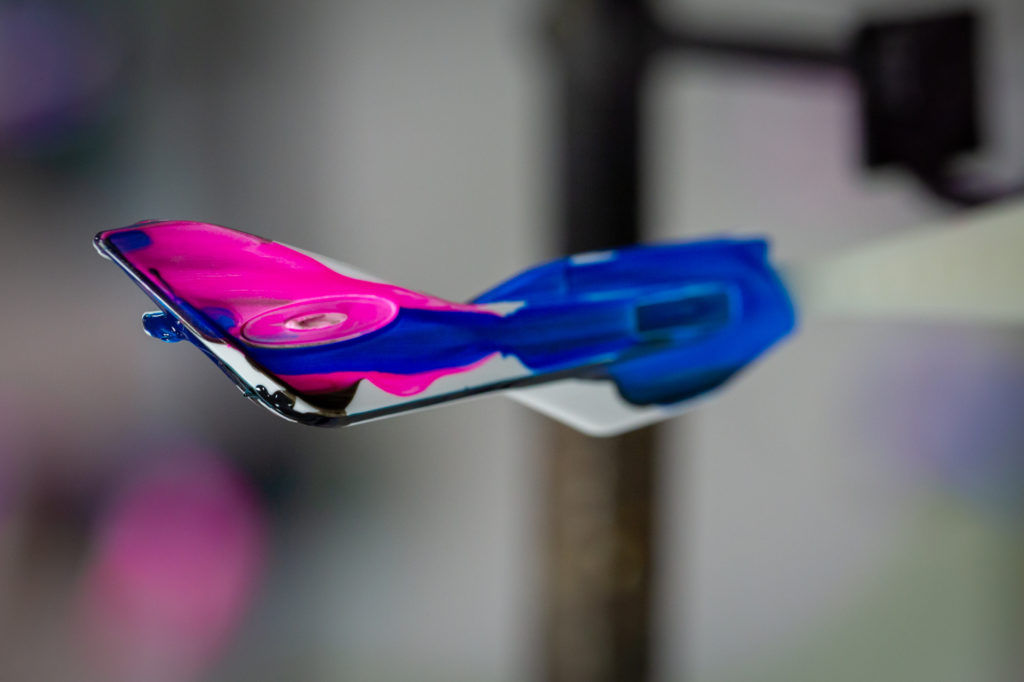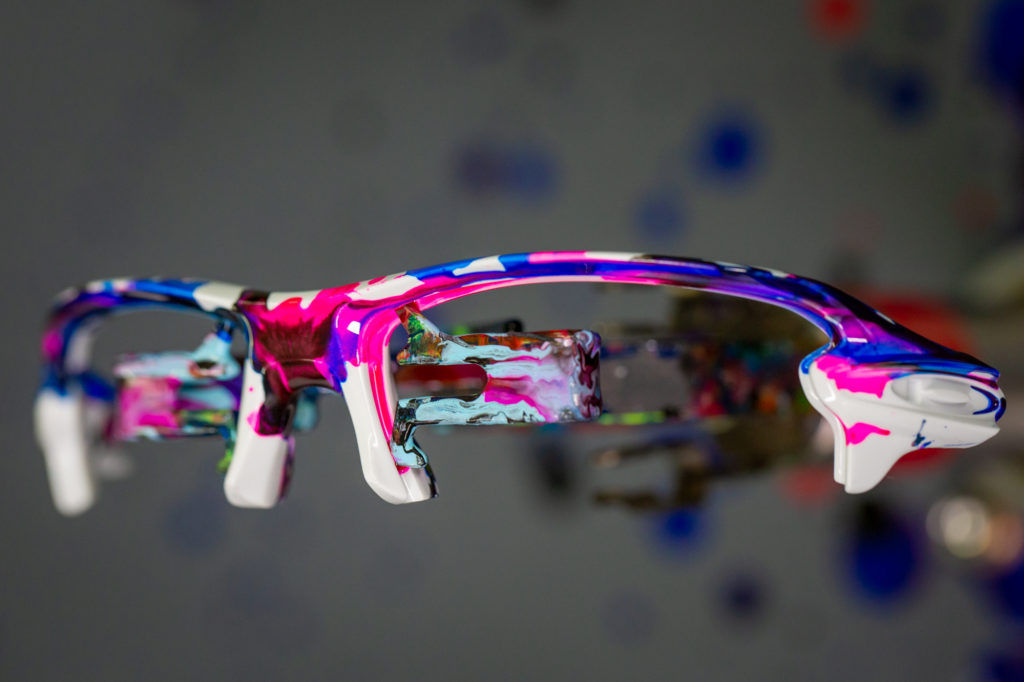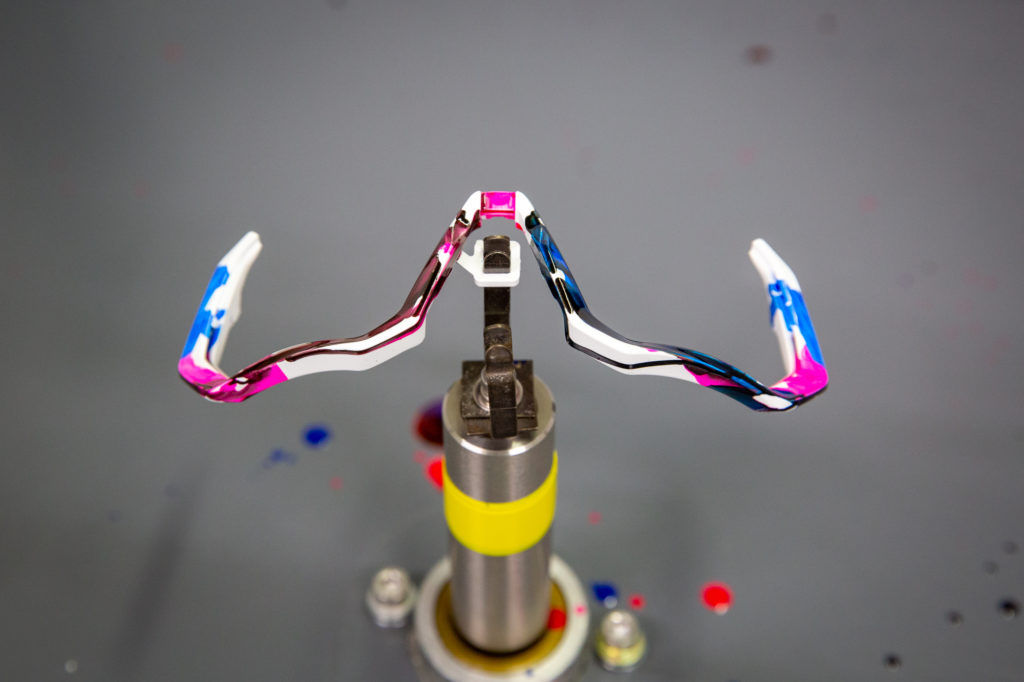 AM: You have an impressive resume across different genres from urban murals, skateboard sculptures and streetwear collaborations. How does Oakley resonate with you, and what made this collaboration special?
MY: I met with Oakley designers, engineers and Team Oakley athletes during a trip to Oakley HQ in California. On that trip I was immersed in the world of Oakley and was exposed to the unifying qualities of sport which really inspired me before designing the artwork for this collection. I was moved by everyone's united passion for sport. Designing a collection that was emblematic of this unity was core to my process and something that I look for in all my partnerships.
AM: What was the most memorable take away from this partnership?
MY: The most memorable part of this collaboration was meeting the Oakley visionaries, including staff that were former athletes competing at an Olympic level, now working for the brand in HQ. I was in awe of the way they spoke about their passions as athletes and how they continue to bring that same passion to the brand. The entire staff welcomed me with open arms and fostered a positive working environment which has resonated with me from day one up until launch. As I am used to working as an individual, I am very thankful to have been part of the Oakley family. It helped me grow as an individual and artist.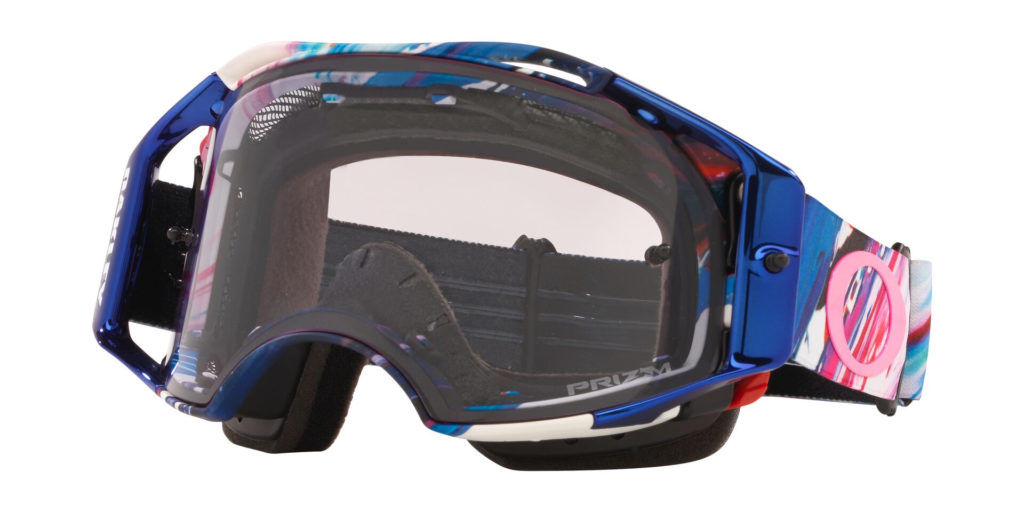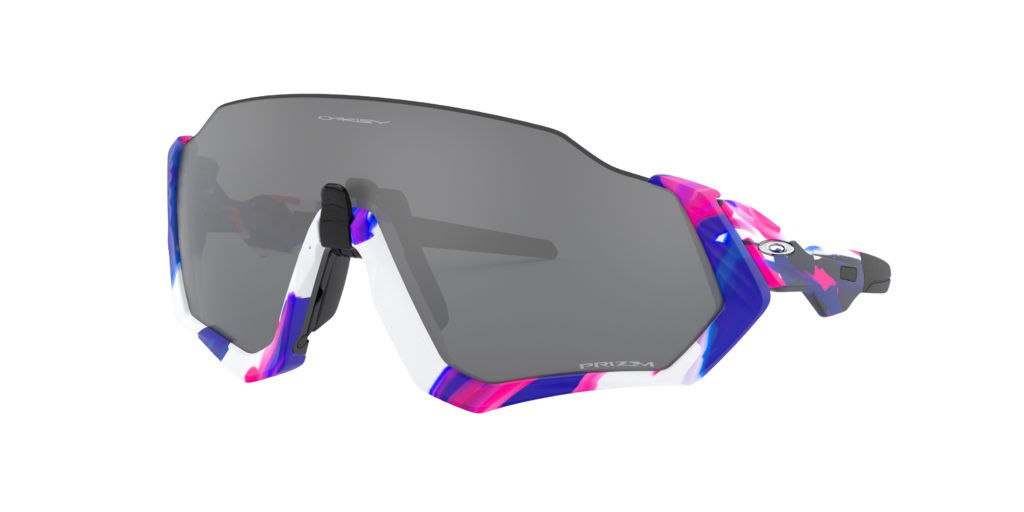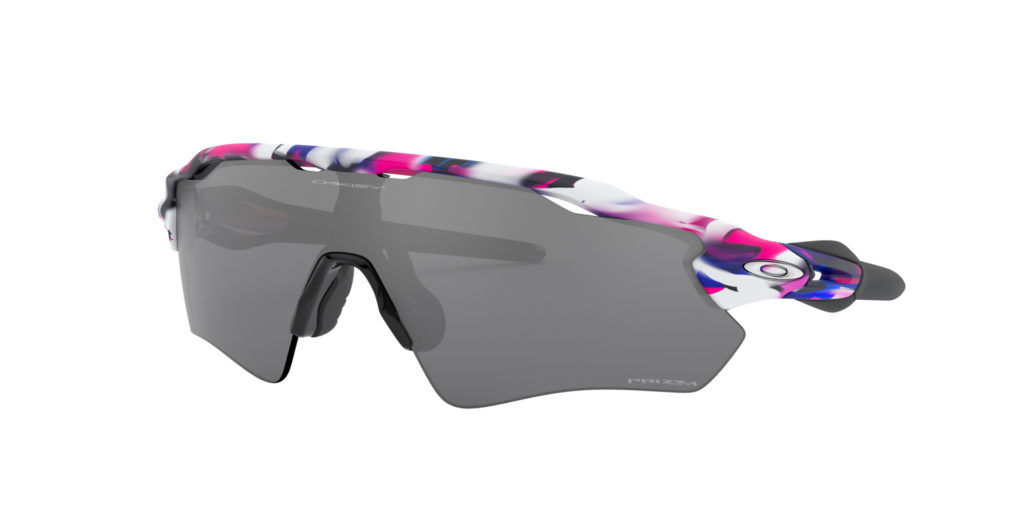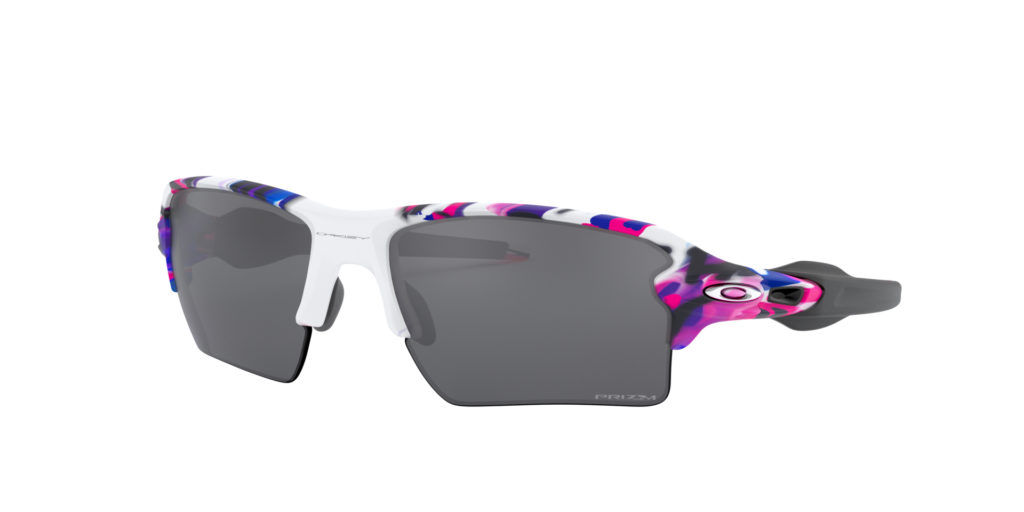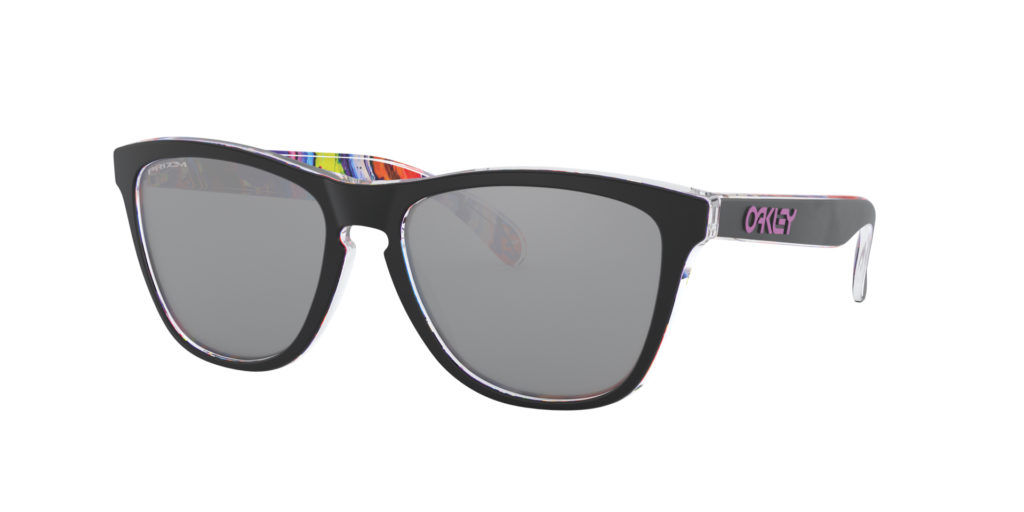 AM: What can we expect to see next from Meguru Yamaguchi?
MY: I can't say too much, but my time with Oakley isn't over. We're working on a special collection for summer '21 that will include apparel and eyewear.