Prada Spring/Summer 2020 collection for men presents the fashion's house vision of the future. It imagines an era when technology has changed the way humans interact, look and dress. Details are exaggerated; elongated shirts, lengthened sweaters and concealed short shorts. Proportion are warped in other similar ways.
The tweaked silhouettes point to a more relaxed attitude, accentuated by the use of soothing, pastel hues, with vibrant accents employed in a refined and considered manner. Neutral tones of khaki and brown also provide a base for the occasional pop of colour.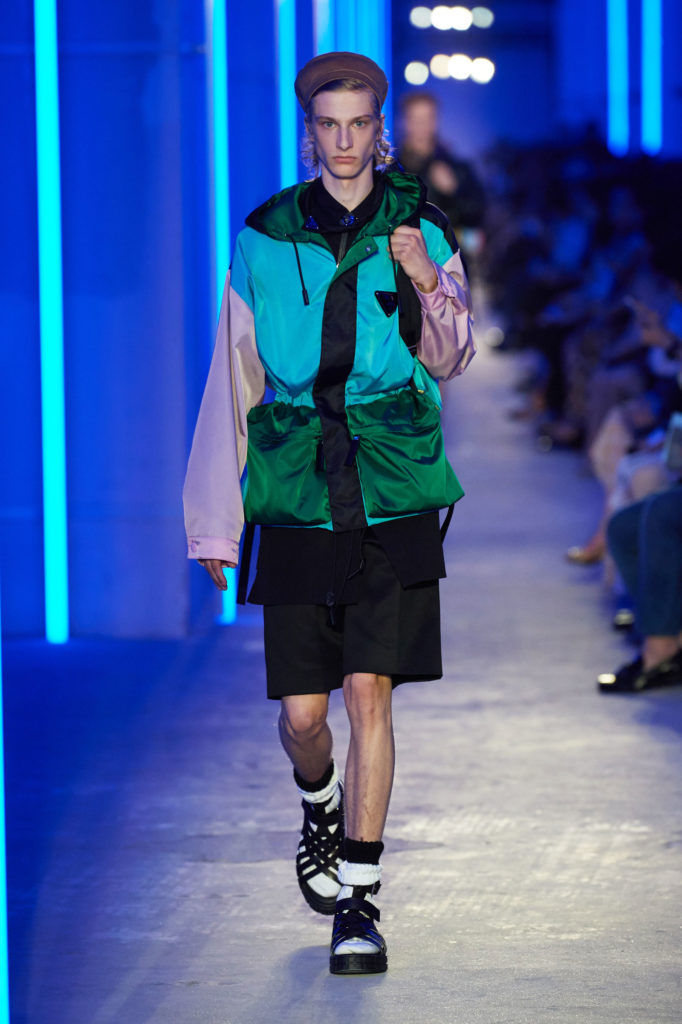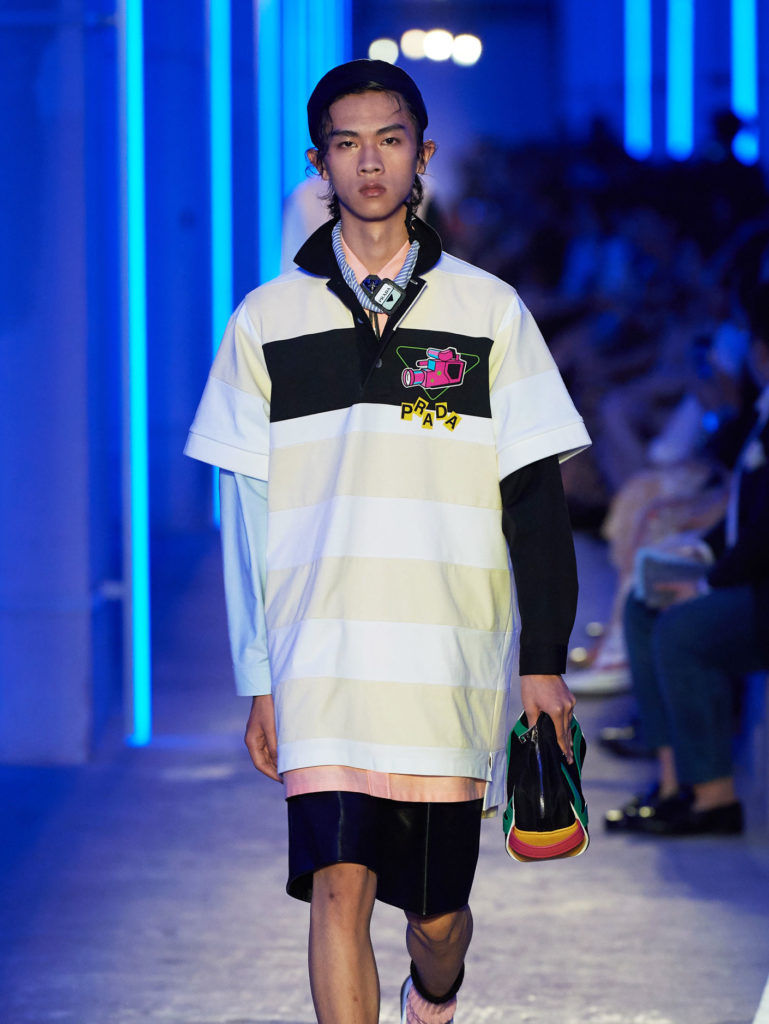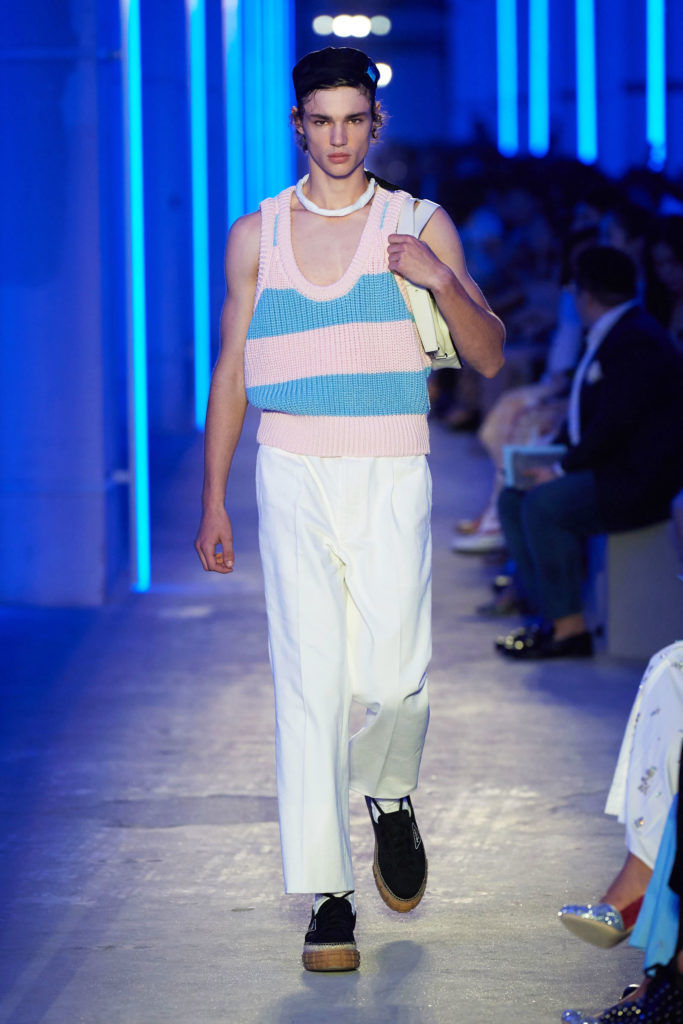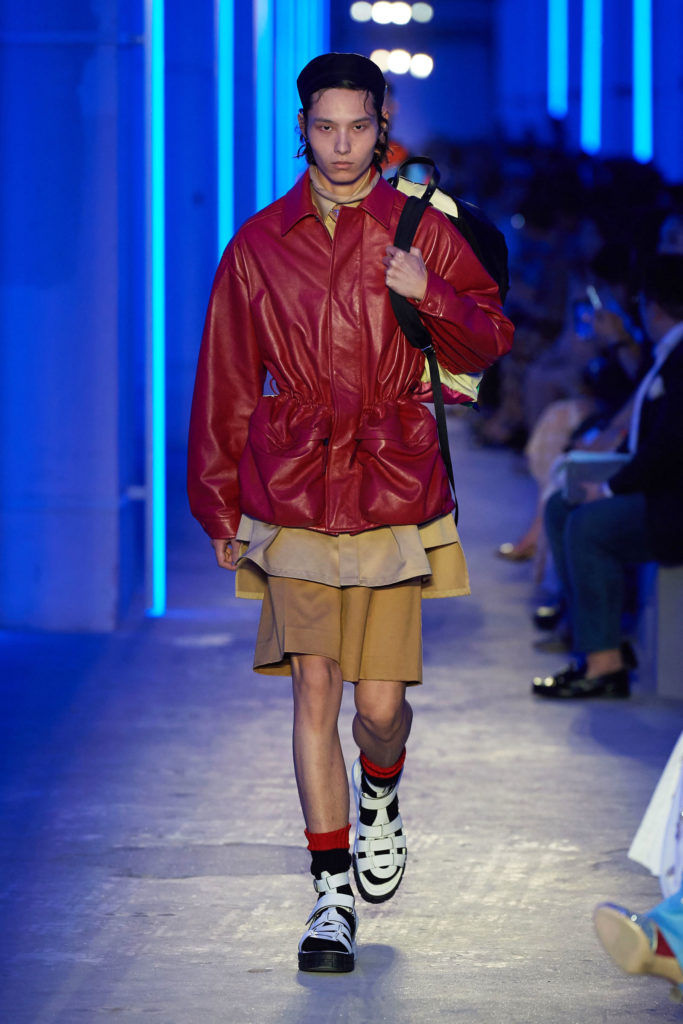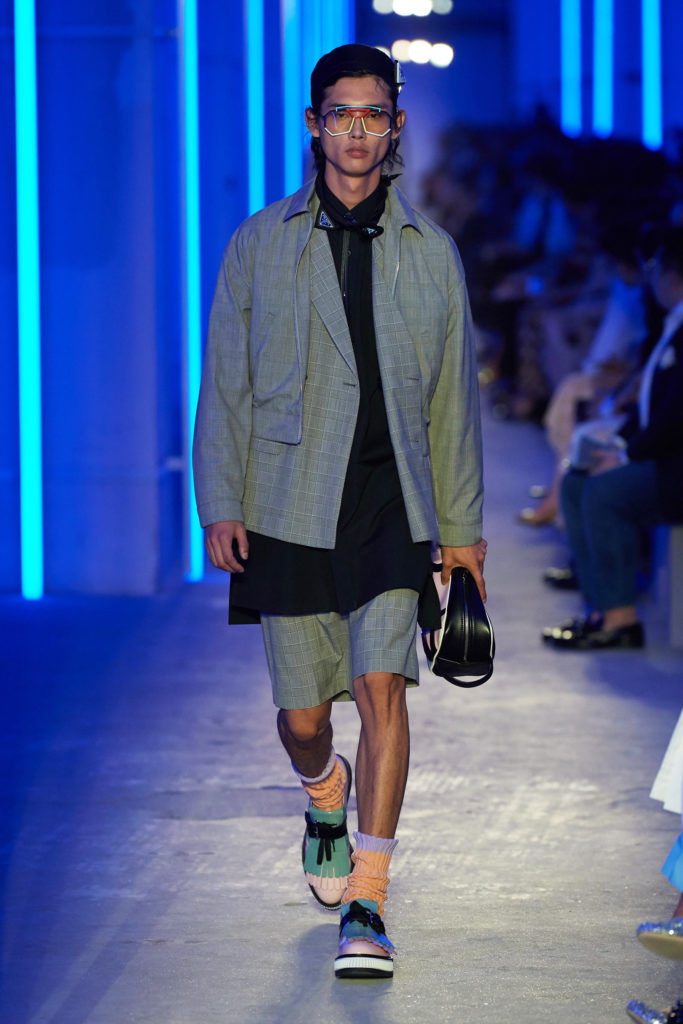 Models strutted in long jackets, wool blazer and coats, completing their respective outfits variously with black leather shorts or tailored trousers with a single pleat running down each leg. The clever tailoring adopted by the brand allowed pieces to be worn with ease, and without a stitch askew nor a crease out of place.
The show also saw outdated technologies such as VCR tapes translated into motifs on clothing and the show space; bridging the past and the future.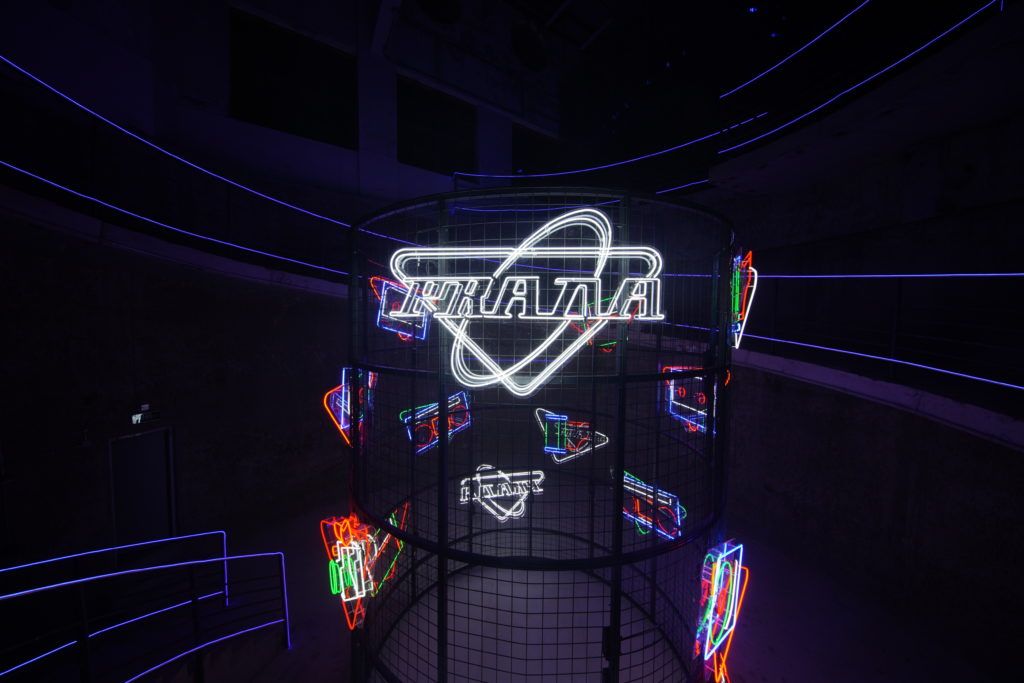 Prada specifically chose to present the collection at the Silo Hall of Minsheng Wharf in Shanghai, because its labyrinthine features provided an industrial and technical vibe to the show. A post-show dinner saw performances executed across multiple stages in a random fashion that both surprised and delighted the guests. Each was curated by British DJ and music producer Craig Richards, all forms of sub-genres of electronic music. The future isn't upon us, yet, but Prada has given us a glimpse of it.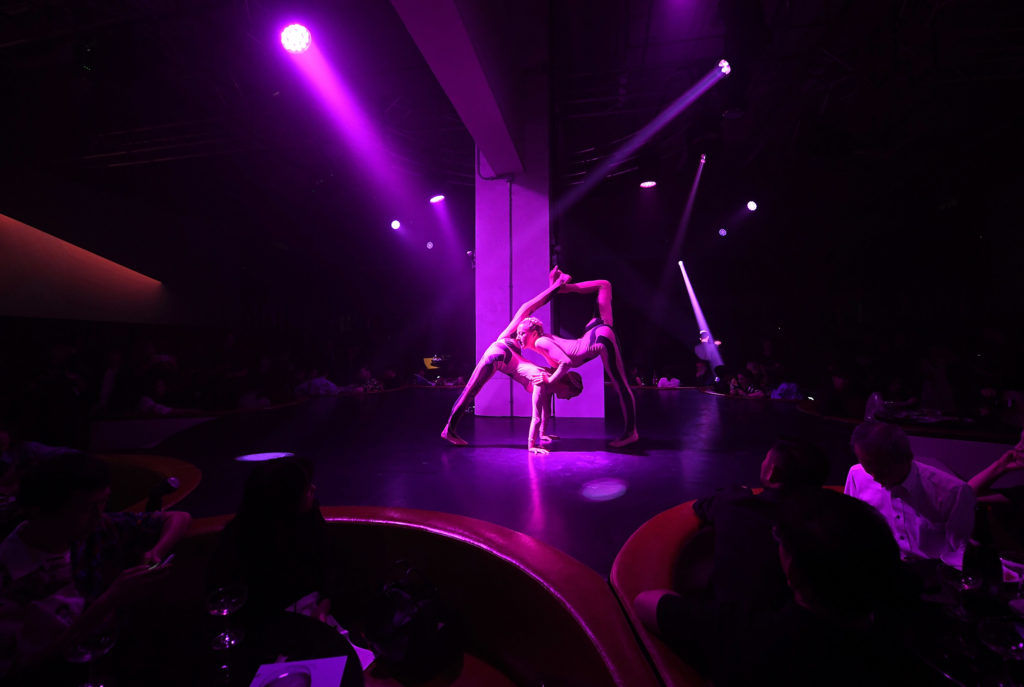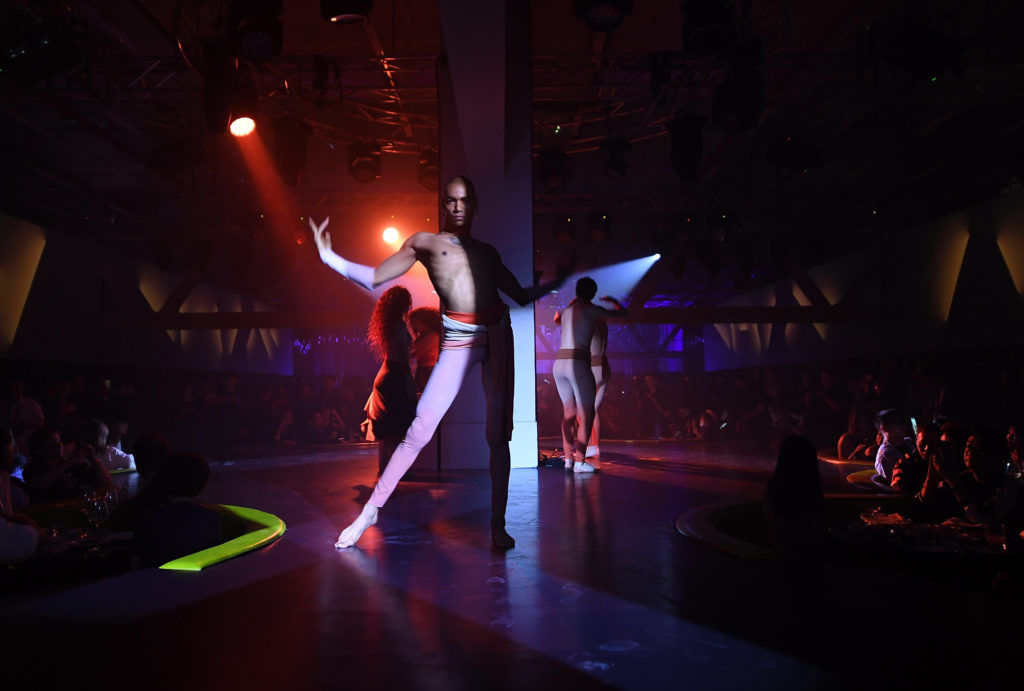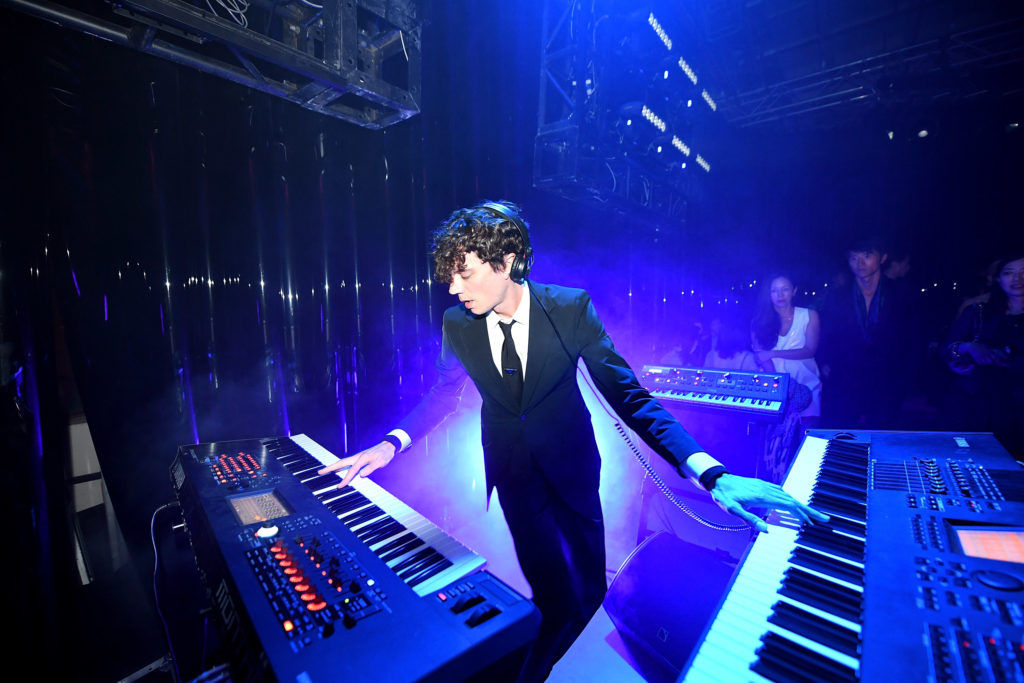 View the full collection of looks from Prada Spring/Summer 2020 here.