In the past several years, the world of fashion has expanded its presence far into the realms that are otherwise viewed as uncommon. This exercise is quite simply more than just a marketing approach but rather an opportunity to share a dialogue about the core values and brand essence between the collaborators. The recent collab between Martell and Singaporean fashion designer, Amos Ananda is proof of that intent.
That said, the Martell x Amos Ananda capsule is far more than just a cool fashion collection. It also marks first-ever collaboration between the prestigious Cognac brand with a Singaporean fashion designer. Slated to launch in 2023, streetwear capsule collection is a new line comprising 14 items, inclusive of apparel and accessories.
When Cognac Meets Streetwear This collection takes inspiration from classic streetwear silhouettes and elevates streetwear with a sophisticated and luxurious look. With its bold look and style, the new line has blue camouflage prints that represent the uniform of the Martell Noblige tribe and lightning-inspired graphics in the hype art style that portray Martell's audacious energy.
Fans were given an insight to the new collection at the recent Culture Cartel in December 2022. Ananda's limited-edition streetwear collection features a bandana, a cap, a pair of socks, oversized tees, a pocket tee. There are also two Culture Cartel exclusives – a skateboard and a tufted rug.
To find out more about the Martell x Amos Ananda Capsule Collection, AugustMan sits down with the talented designer to discover more about his approach to the design and fashion philosophy in this unique collab that brings together fashion, streetwear and fine Cognac.
View this post on Instagram
You're the first Singapore fashion designer to collaborate with Martell. How did it feel being asked for this collaboration?
Deep down, I am extremely grateful for the trust and opportunity provided by Martell. It has been a challenging retail climate for the past few years, so I am fortunate to be able to partner with a brand I admire and love to work with. With Martell, I feel it is time to take a new creative leap forward and stand out. Indeed, I am ecstatic that we can finally announce the Martell x AMOS ANANDA collaboration officially!
Beyond the signature blue of Martell, what other elements of Martell did you incorporate into the collection?
Inspired by MARTELL NOBLIGE, I re-interpreted my staple camo print design by injecting a wave of clouds with a play on the different shades of blue and subtle detailing. I wanted to channel the spirit of Martell's Swift Bird travelling through three hundred years of passion … and still going! "POWERED BY AUDACITY" is how I describe the Martell X Amos Ananda Collection, as it embodies the attitude of the collection design and our quest to forge a new visual language bridging the East and West. I hope that customers donning my collection will manifest these qualities to find new ways to express themselves creatively.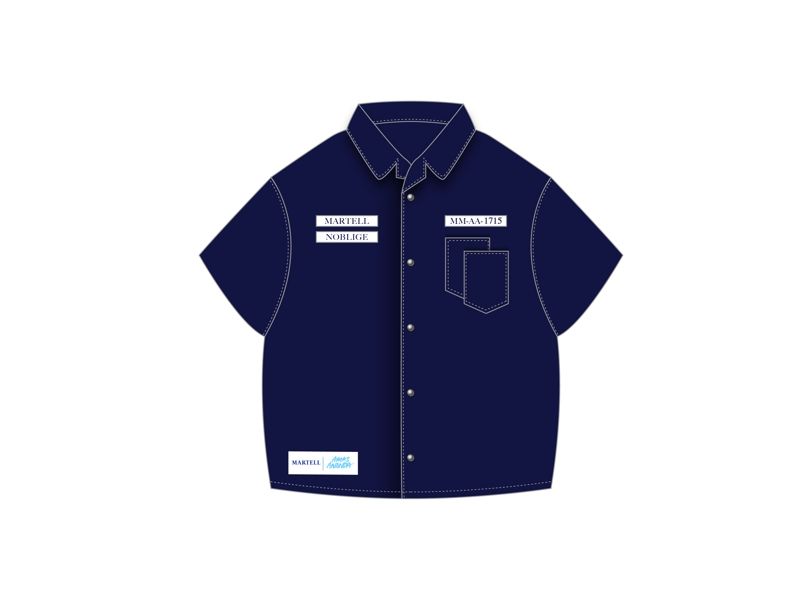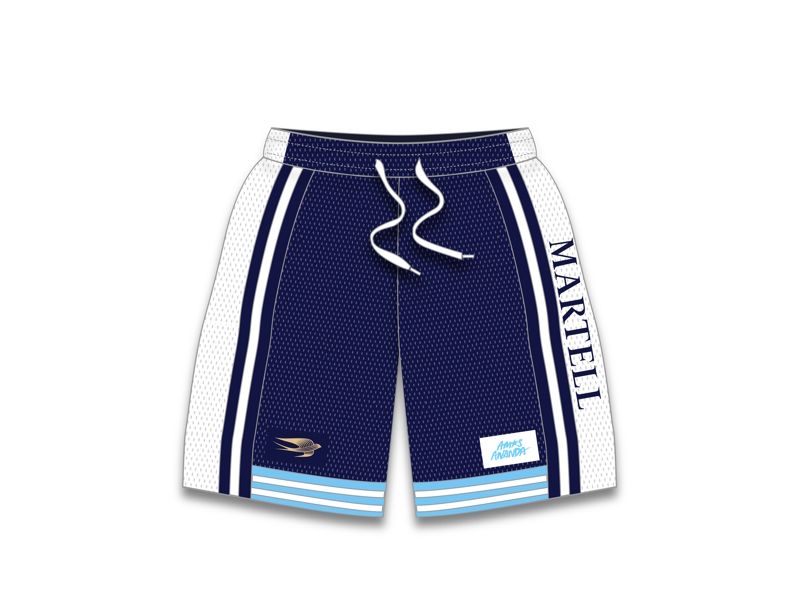 As a fashion designer, what are your thoughts about brands like Martell entering the fashion space?
I noticed that the global fashion scene is veering towards a trinity of hip-hop, streetwear and contemporary art. This would have been unconventional in the past, but now I feel it is an undeniable trend that is entwining into aspects of our lives. It is therefore extremely encouraging and progressive for an international brand like Martell to collaborate with an independent designer like myself to introduce fresh perspectives and something uniquely exciting to our respective audience.
What are the items in the collection that you're exceptionally proud of and why?
I am extremely proud of the "Cultured Shirt", "Swift Shorts", and the "Noblige Jacket". They each bring out a different perspective of Martell and exemplify my vision of the Martell x AMOS ANANDA collection. I encourage you to look closely at the detailing and the colours of the items, SOAK IN THE ENERGY and interpret the vision for yourself, which I believe would be more personal and meaningful to individuals.
(Images: Martell)
written by.
Richard Augustin
Digital Editor
Richard went from the confines of the kitchen working as a professional chef into the realm of media twenty years ago. In his two-decade career in writing, he has plied his trade in a number of regional print and digital media organisations in the lifestyle, in-flight, entertainment and finance space. When not busy chasing deadlines and writing stories for AugustMan, you can find him experimenting with recipes in his kitchen.