As designers start preparing for the upcoming Pre-Fall and Fall Winter seasons, we look back on all the Spring Summer 2020 action with this third and final instalment of our runway report. In this edition, we've highlighted the most memorable moments from Ermenegildo Zegna, Salvatore Ferragamo, Versace, Giorgio Armani, Emporio Armani, and Dunhill's shows. For a quick recap, be sure to check out part 1 and part 2 of our earlier reports.
ermenegildo zegna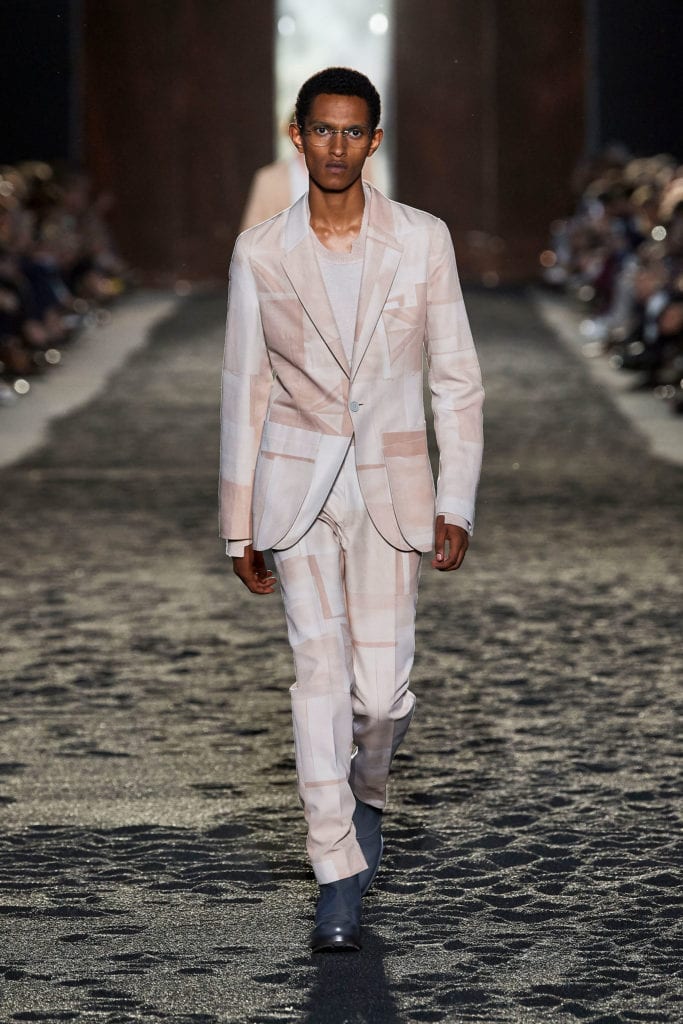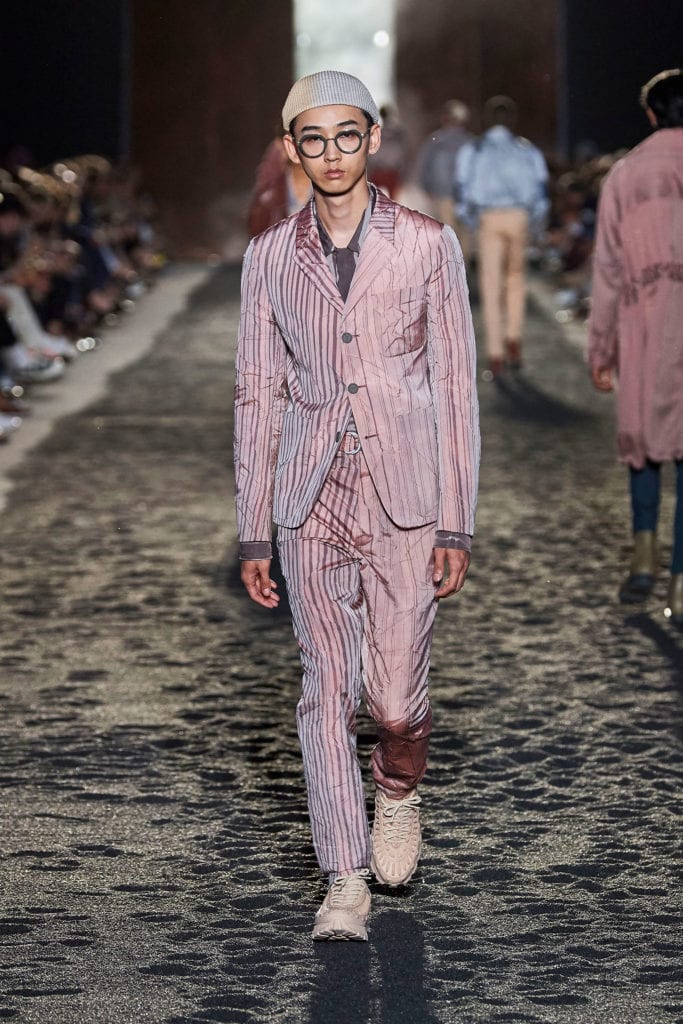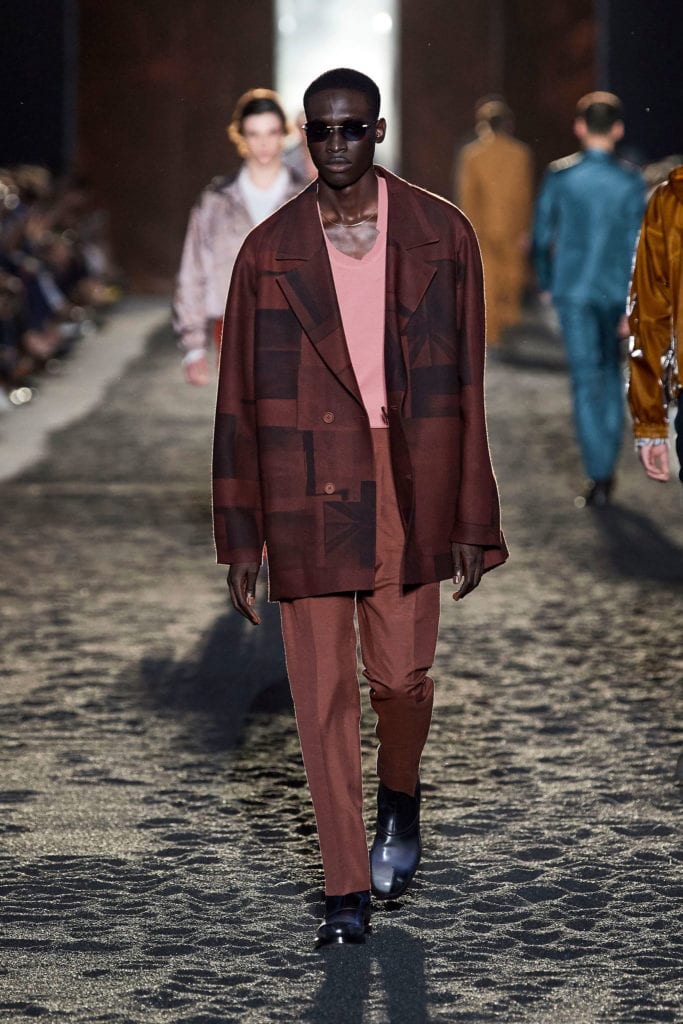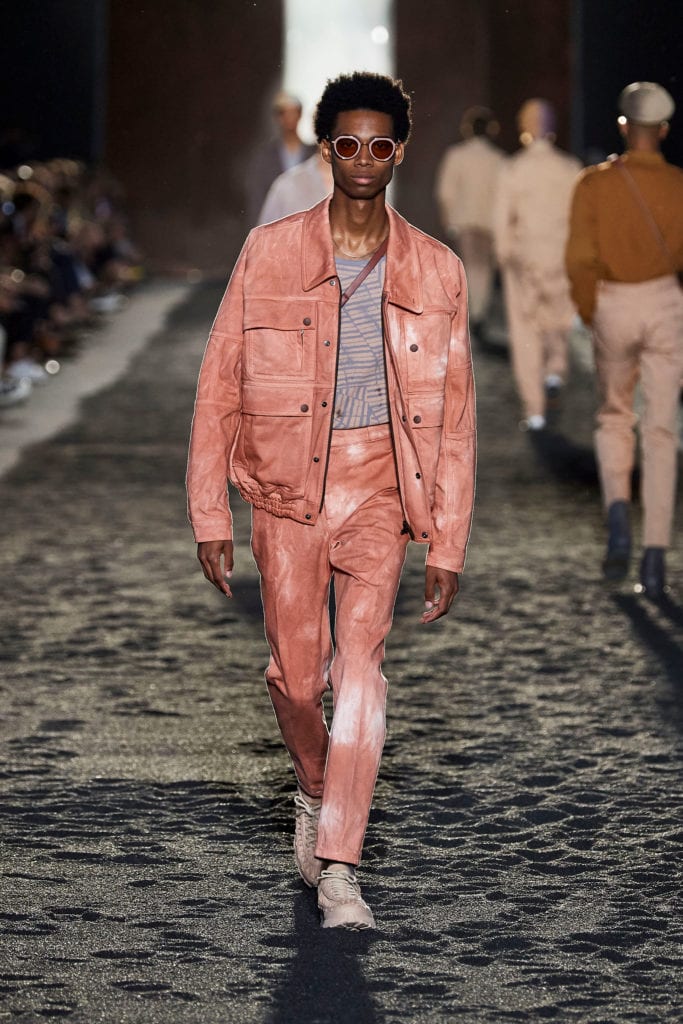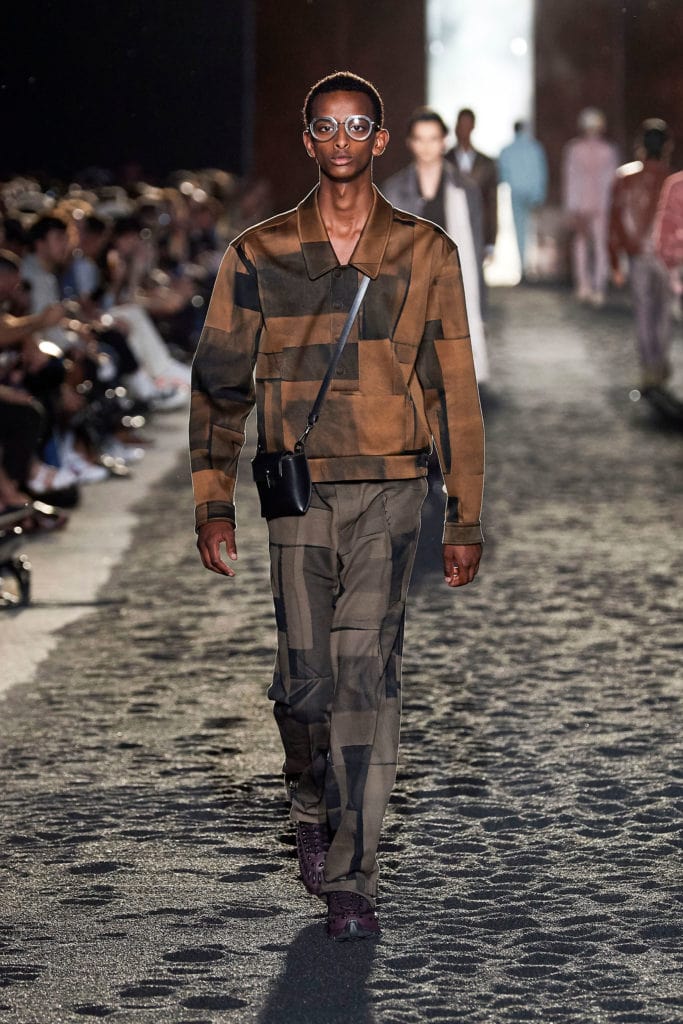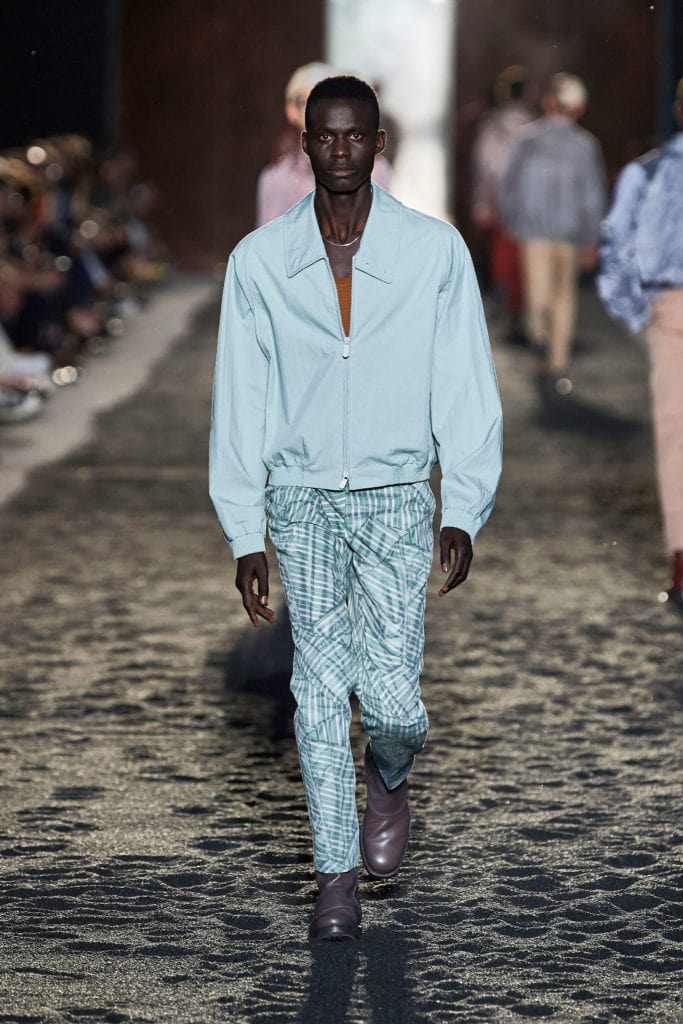 In Milan, Ermenegildo Zegna's Spring Summer 2020 collection was showcased at an abandoned industrial site with high ceilings, huge spotlights and a runway filled with grey river sand. Zegna presented models clad in neat silhouettes of blousons, coats, three-button blazers, and one-button jackets. Matched with Zegna's chunky sneakers, the Italian Maison's runway ensembles leaned towards sustainability with their combination of new and recycled fabrics across all looks.
salvatore ferragamo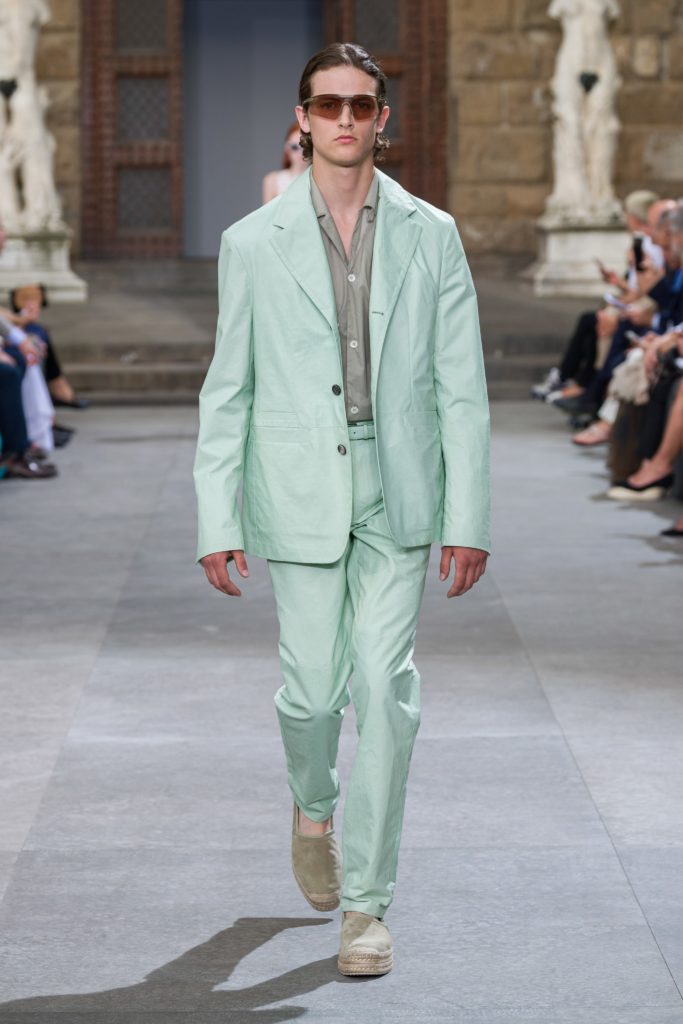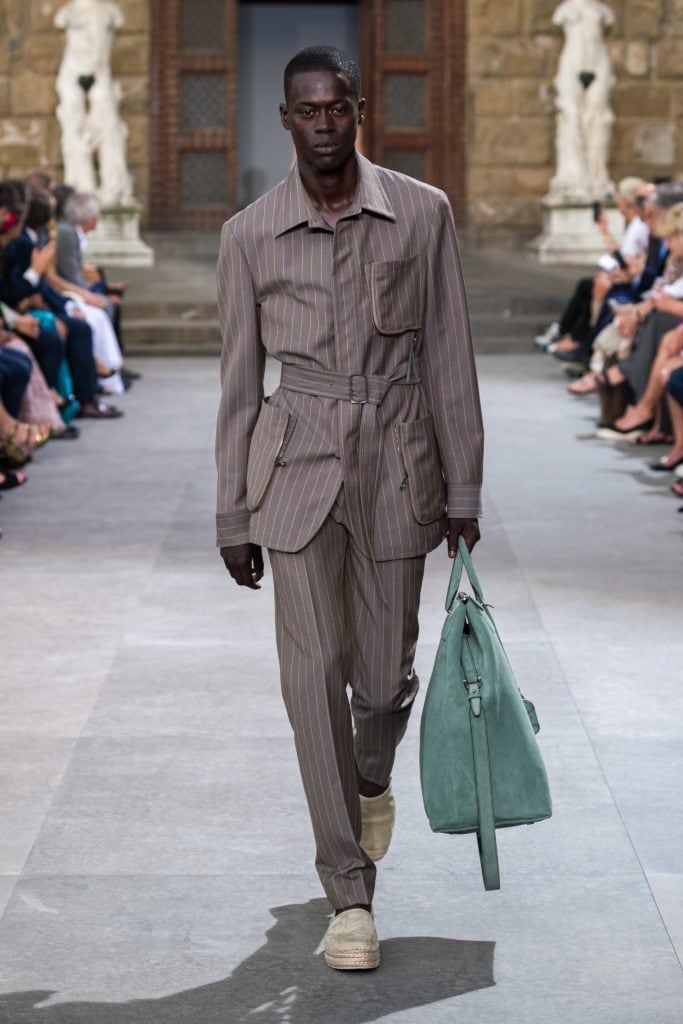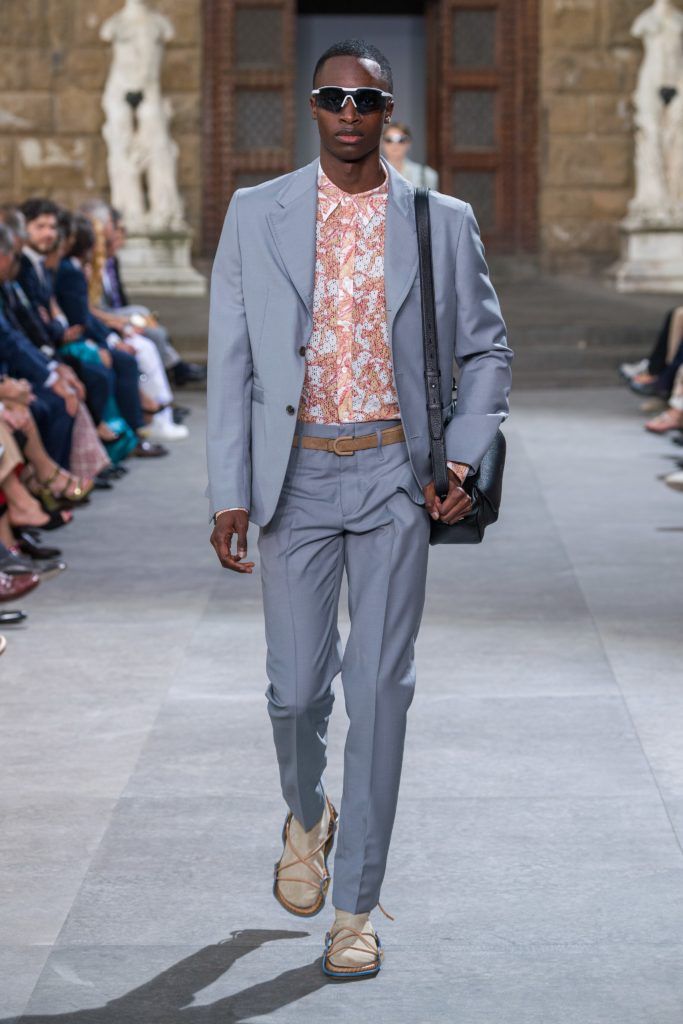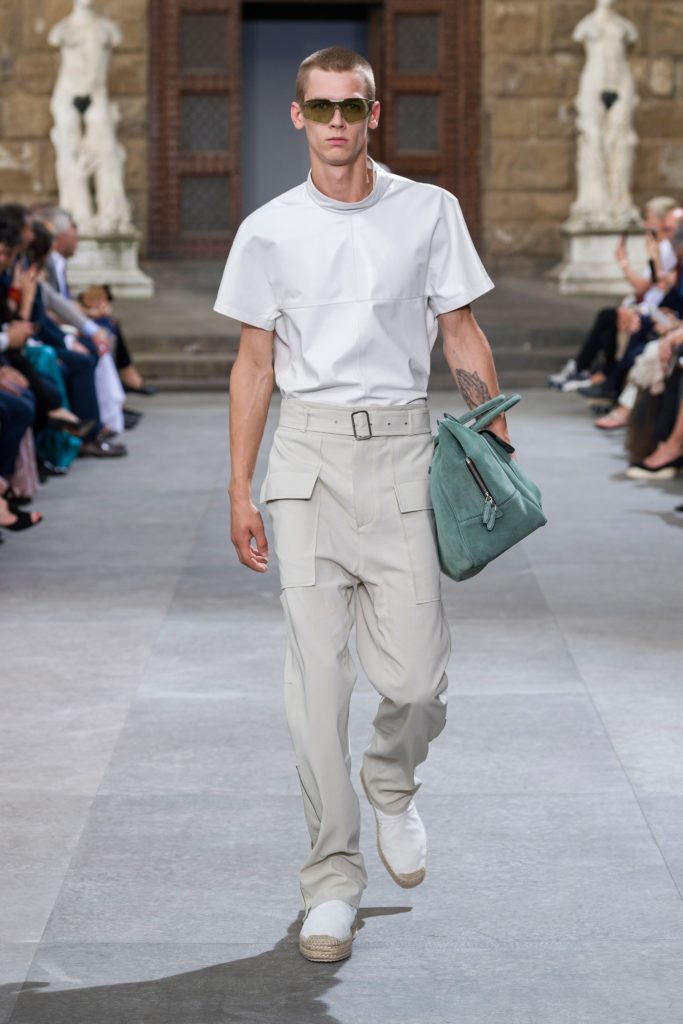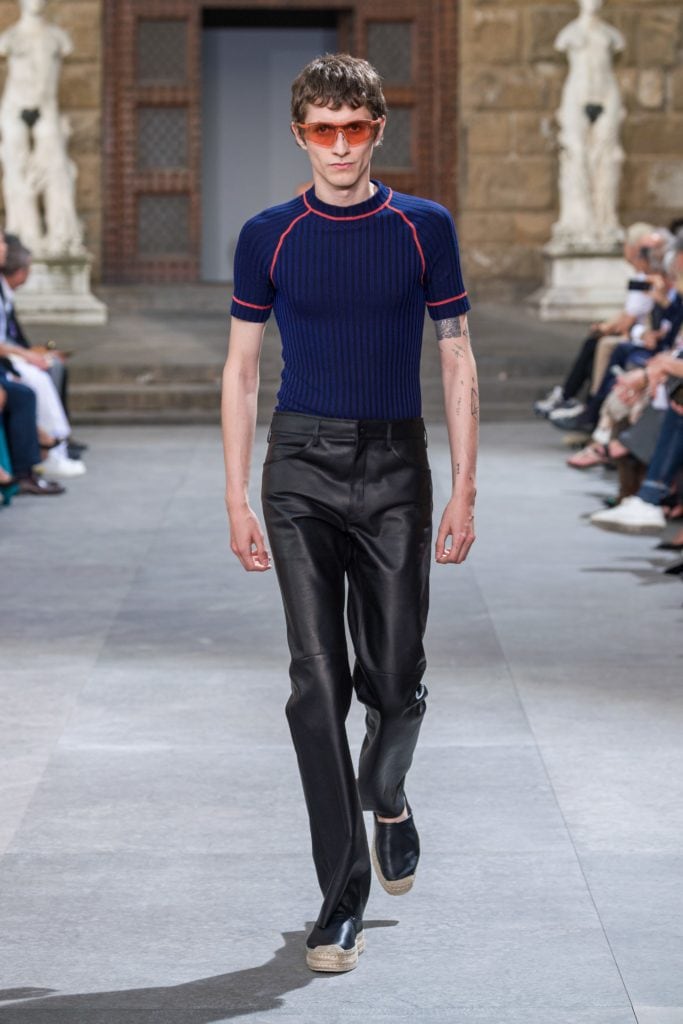 Salvatore Ferragamo's showcase for Spring Summer 2020 was filled with many firsts. It was the first fashion event to be hosted at Florence's town square, Piazza della Signoria; it was the first Ferragamo fashion show to be held in hometown Florence; and it was Paul Andrew's first experience as a designer and creative director for both the brand's SS20 men and womenswear collections. That set a positive tone for Ferragamo's collection to unfold. Its workwear and sportswear, fashioned in fitted or voluminous silhouettes, made their entrance in neutral tones before coming to life with a brighter palette which caught up well with the upbeat mood of the occasion.
versace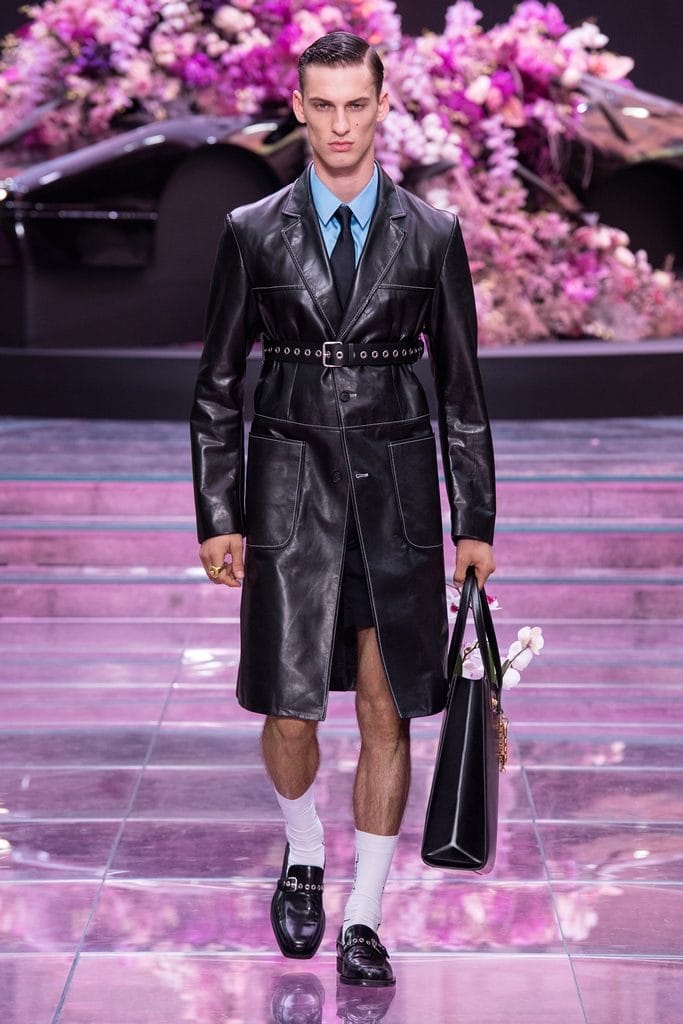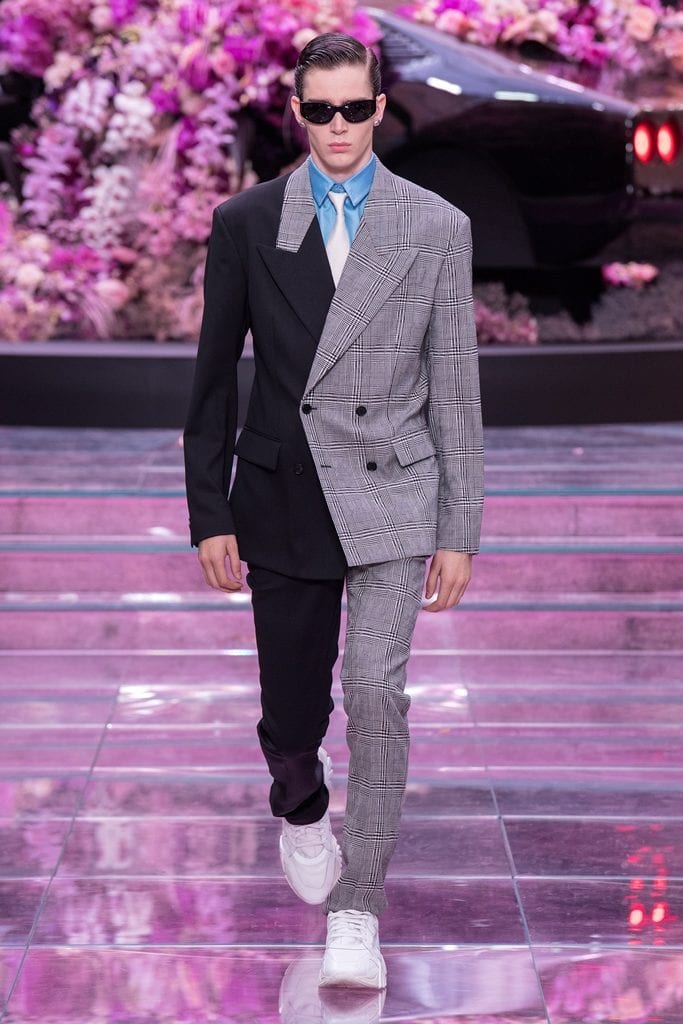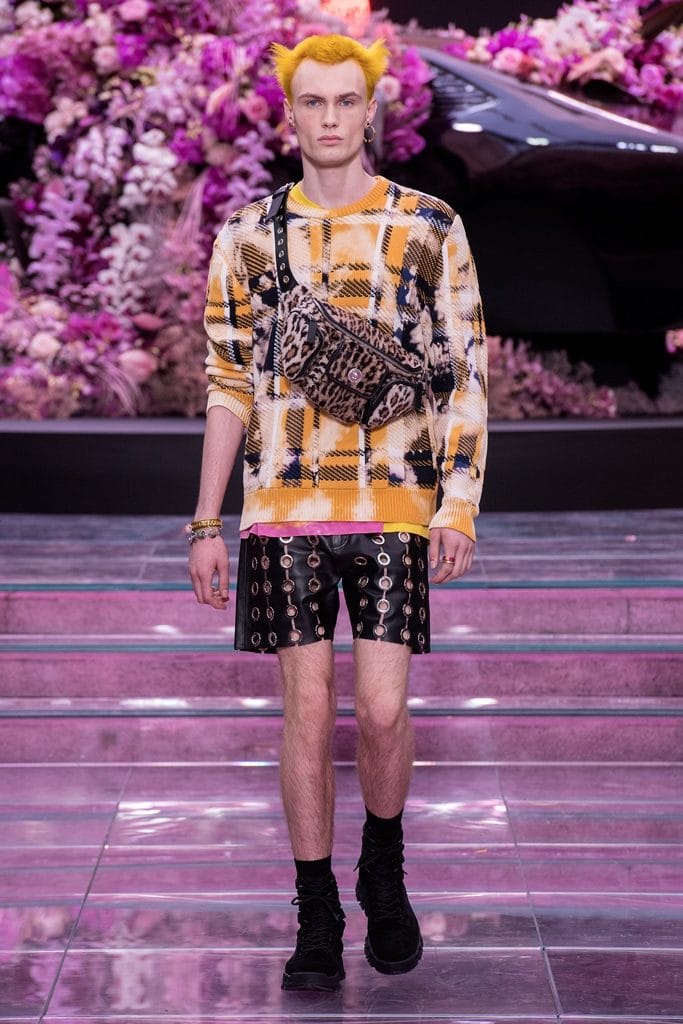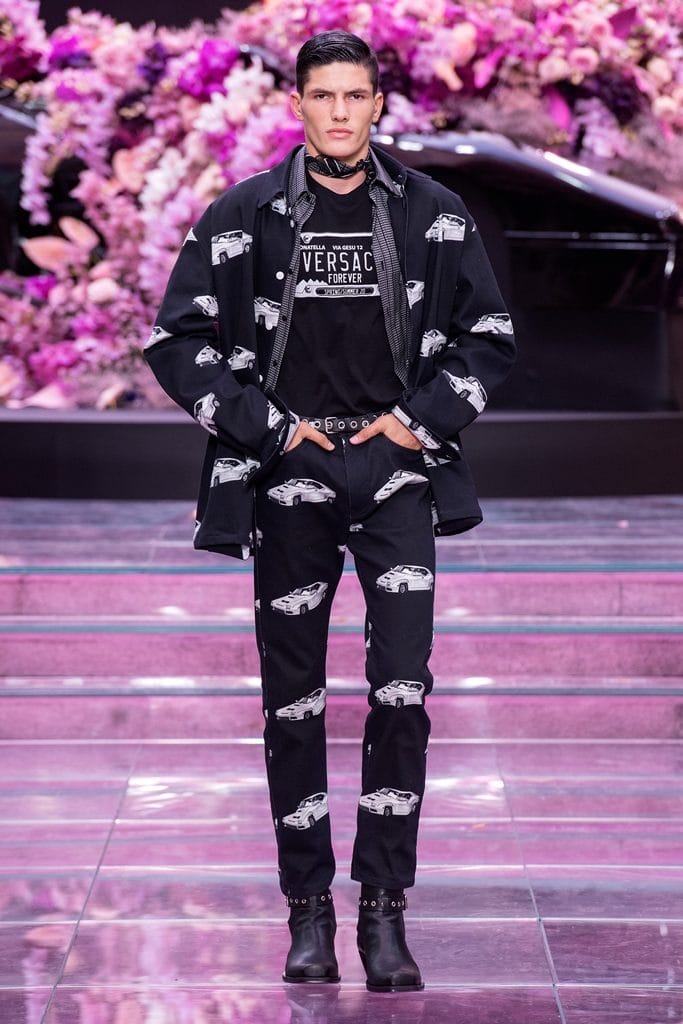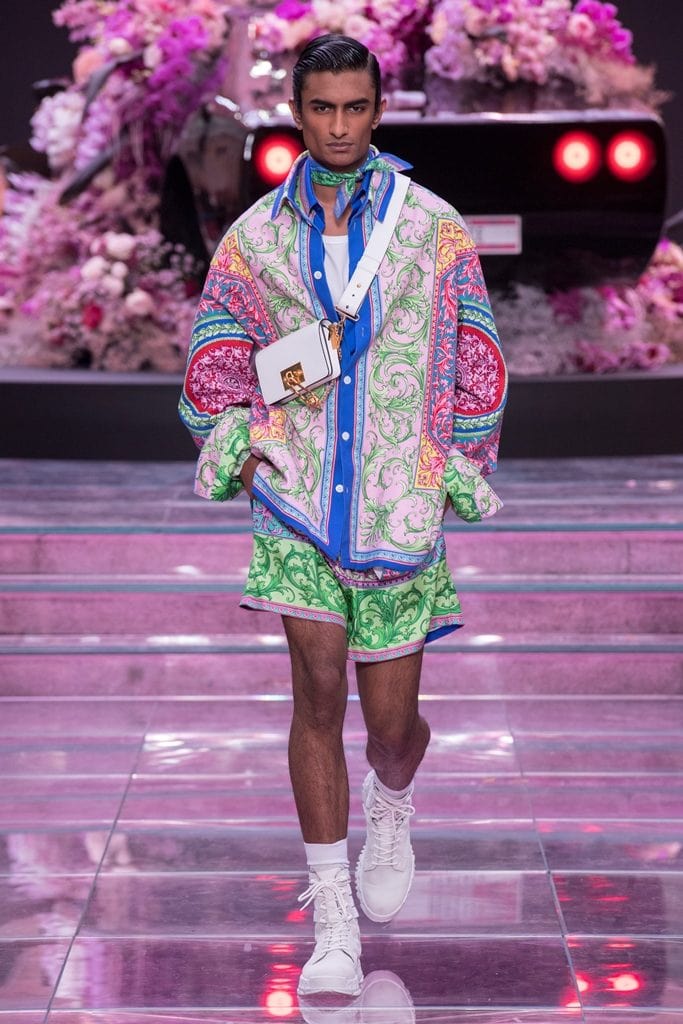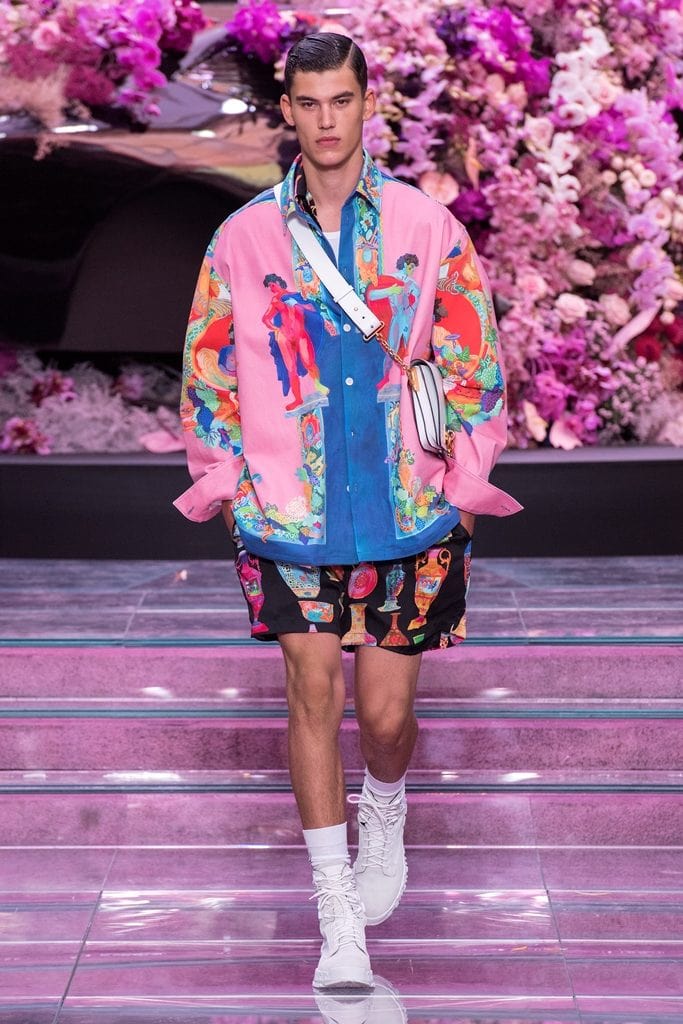 A tribute to the late singer Keith Flint, Versace's Spring Summer 2020 presentation took off on a pink runway that provided a whimsical background to its vibrant outfits. From black leather jackets and coats to intentionally mismatched fabrics, Versace's Spring Summer 2020 collection was unabashedly bold and beautiful. It also gave a shoutout to the late Keith Flint through punk rock-style cardigans and T-shirts that resonated with his style. The show concluded with several ensembles adorned with sports car motifs and Roman art details.
emporio armani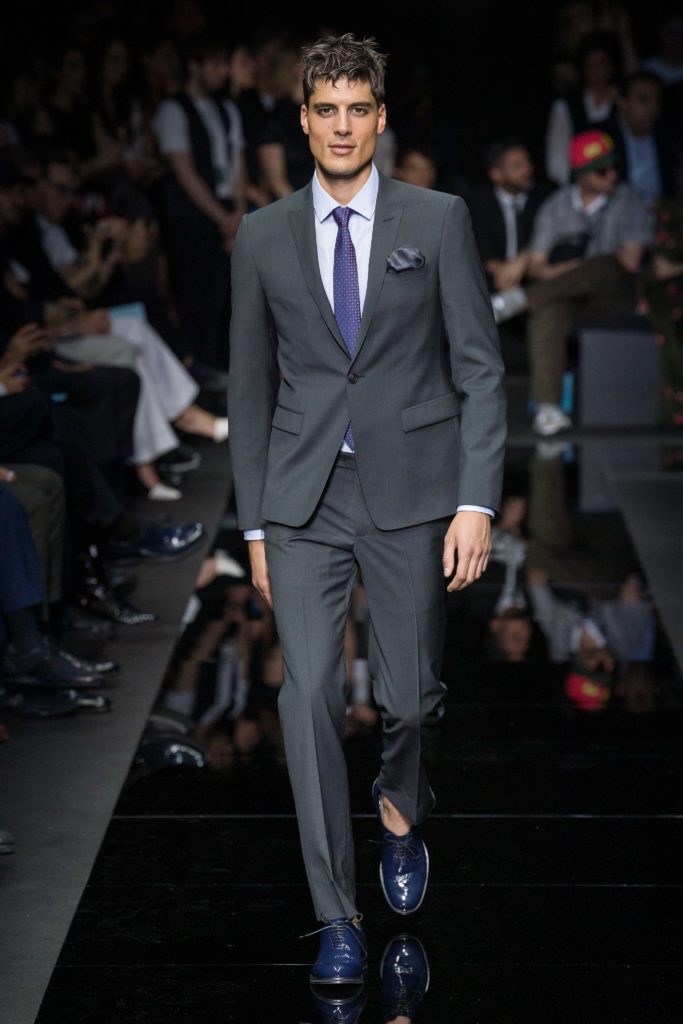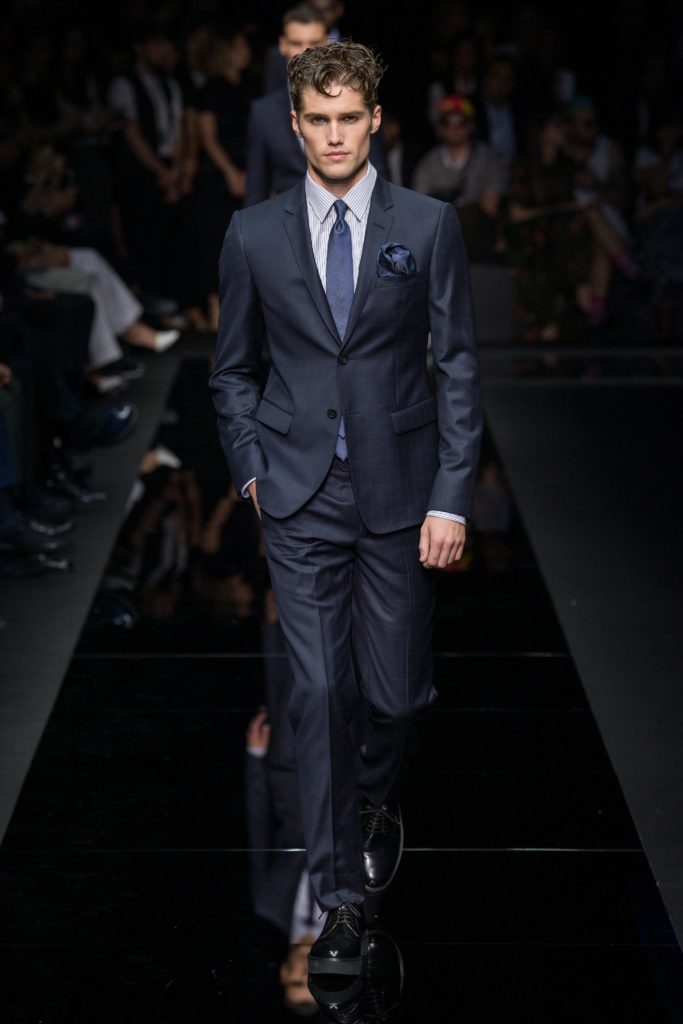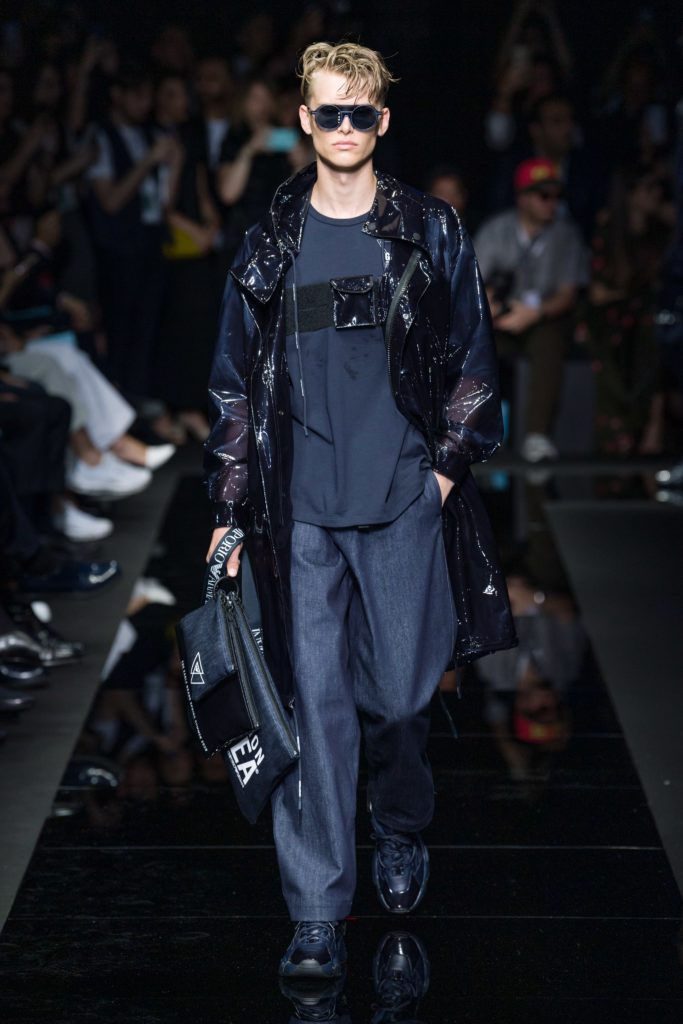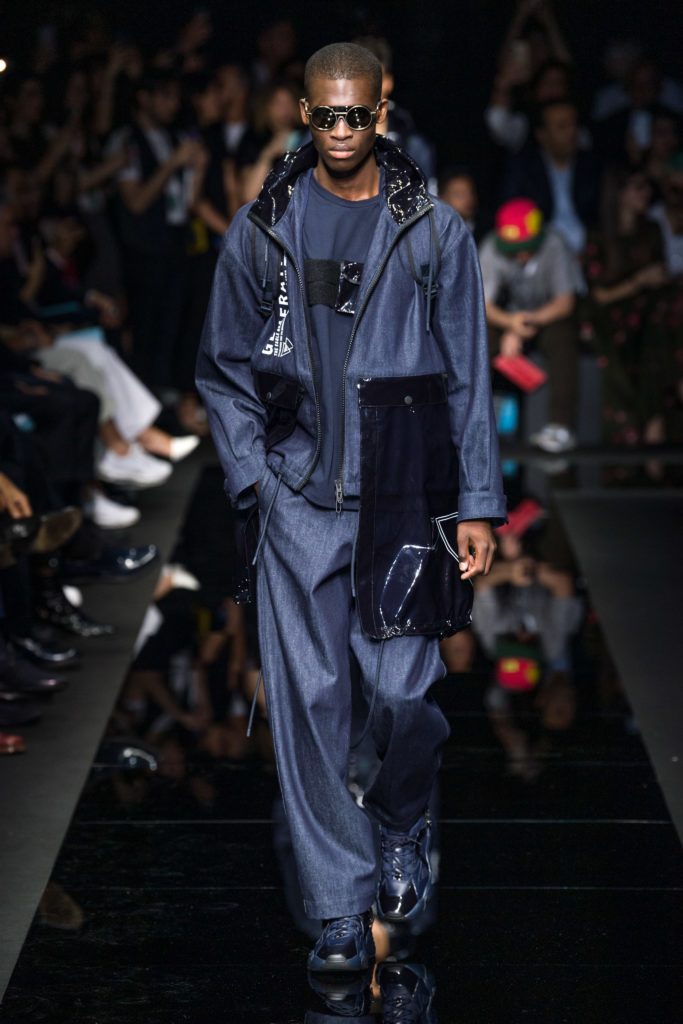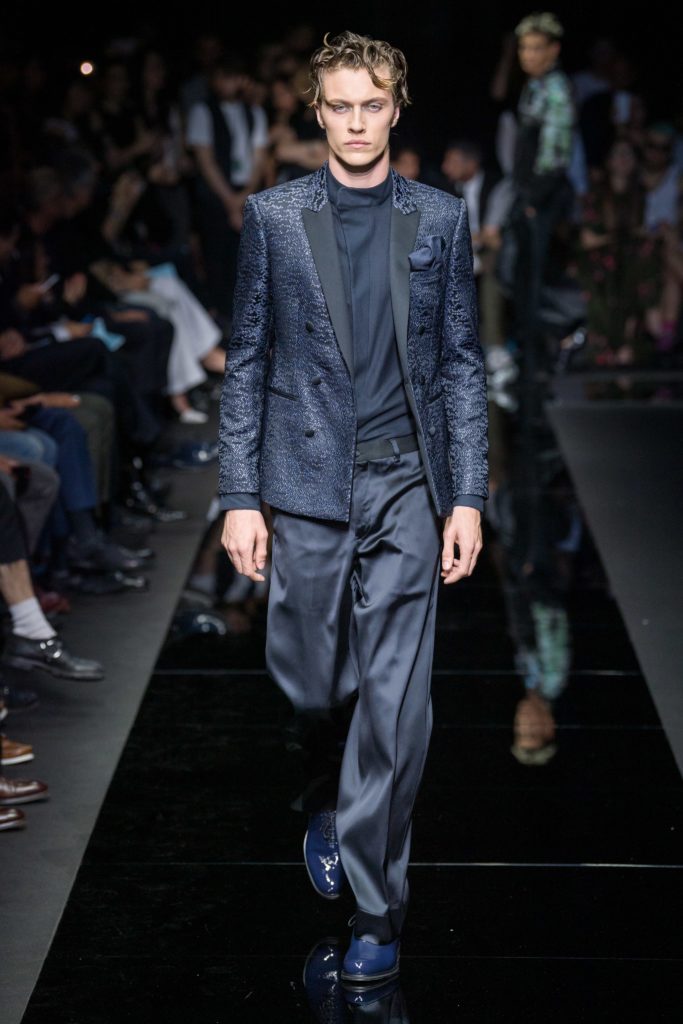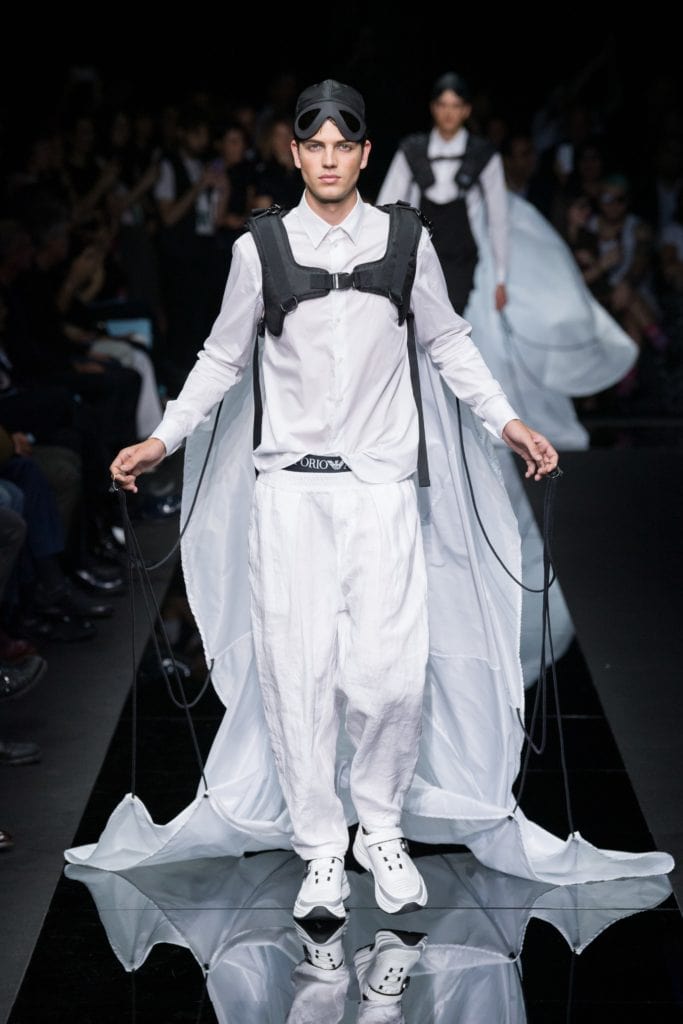 Emporio Armani's runway settings, themes and collections have been consistently dark and neutral throughout past seasons of Spring Summer and Fall Winter back in 2019. The Italian brand's Spring Summer 2020 collection was no different too. Its classic Italian-cut suits toyed with neutral tones of navy blue and black that gave a timeless and dapper look. The suits were crafted in either full satin, or bedecked with glossy details, around the lapels, button stance and quarters. One outfit of the show, however, easily stole the spotlight. A model wore an elegant, translucent costume that seemingly had a "parachute" released at its back. This was topped off with "pilot" goggles and mid-layer harnesses, calling to mind Amelia Earhart and sky-diving.
giorgio armani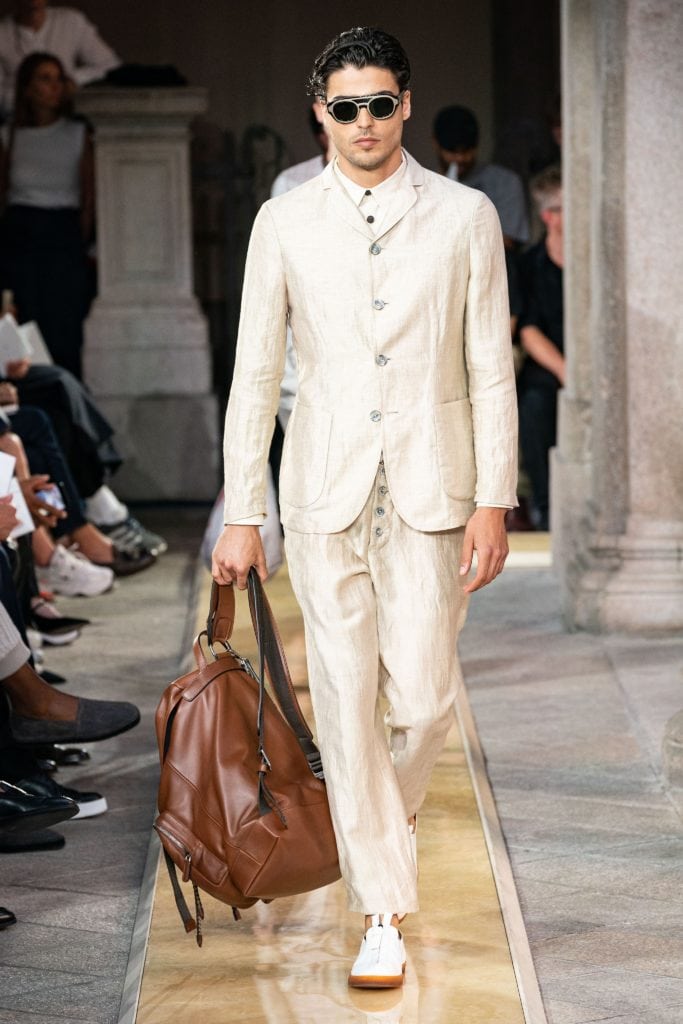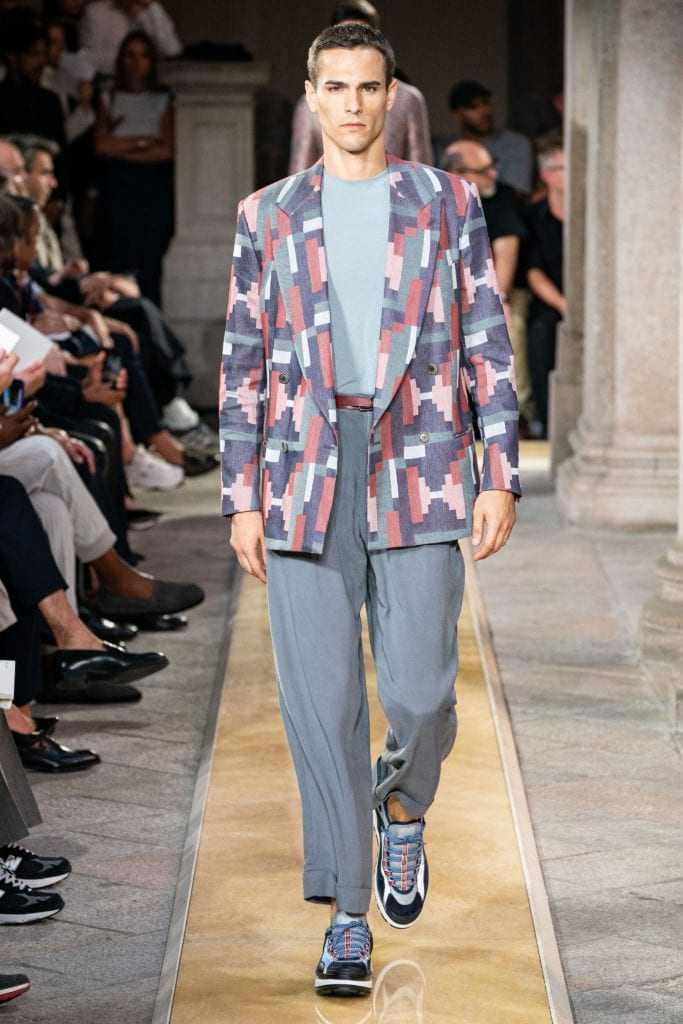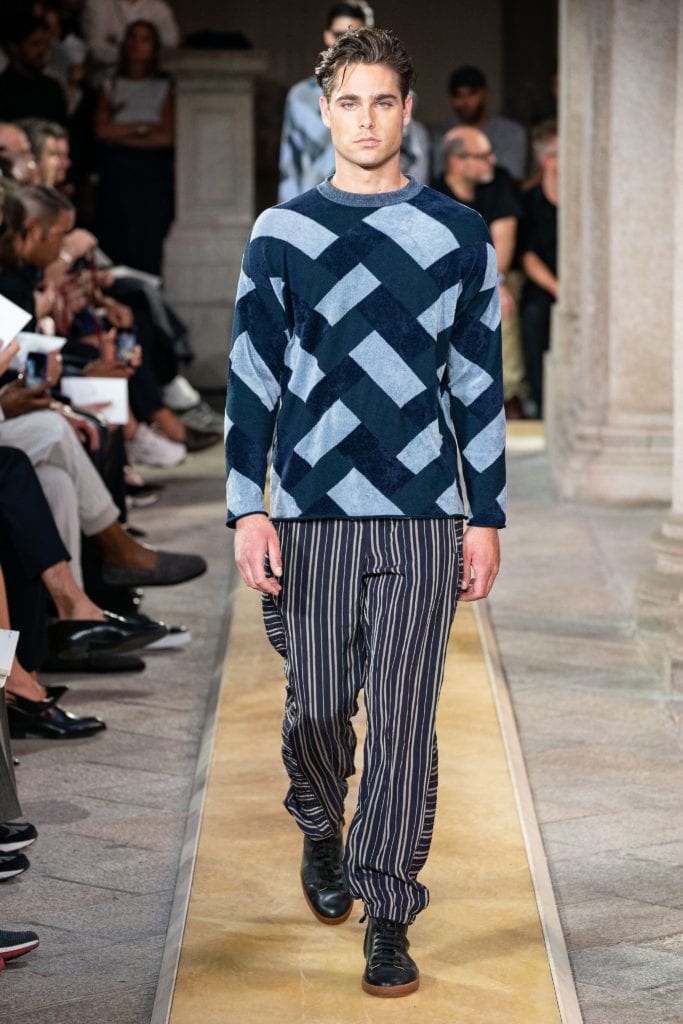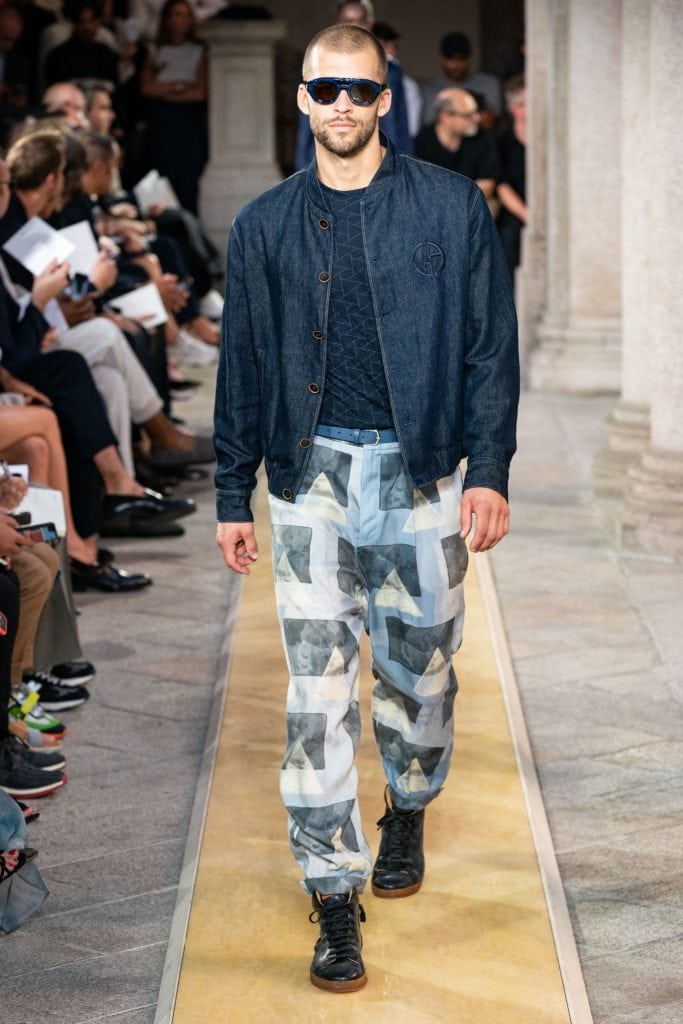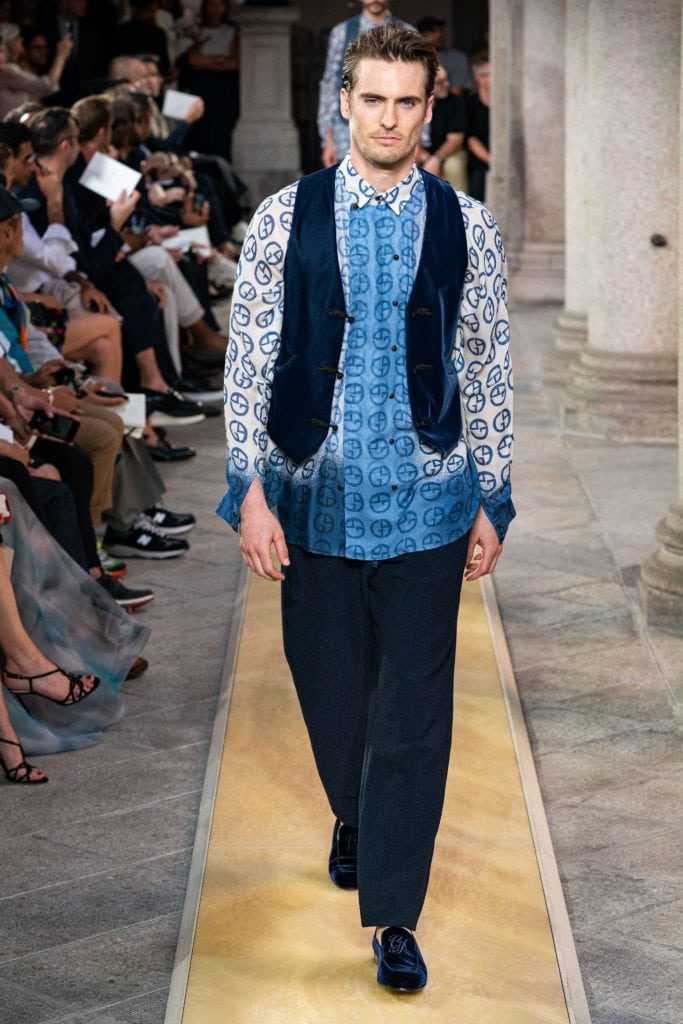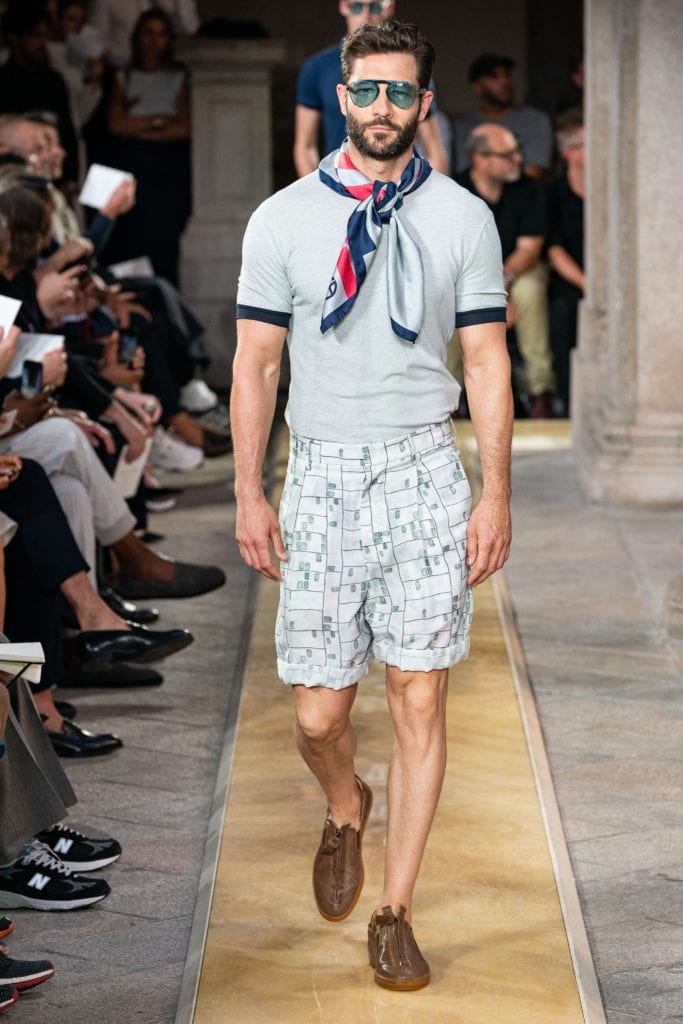 In contrast to its Armani counterpart, Giorgio Armani had a slightly more experimental approach for Spring Summer 2020. This season's collection was brighter and easy-fitting compared to its previous Spring Summer and Fall Winter 2019 lines. There were also more appearances of geometric patterns, GA logo camouflage prints, and shapes throughout several pullovers, jackets, and trousers. Several models took the runway in basic t-shirts and printed shorts, paired with accessories like sunglasses and neckties for a relaxed, summery vibe.
dunhill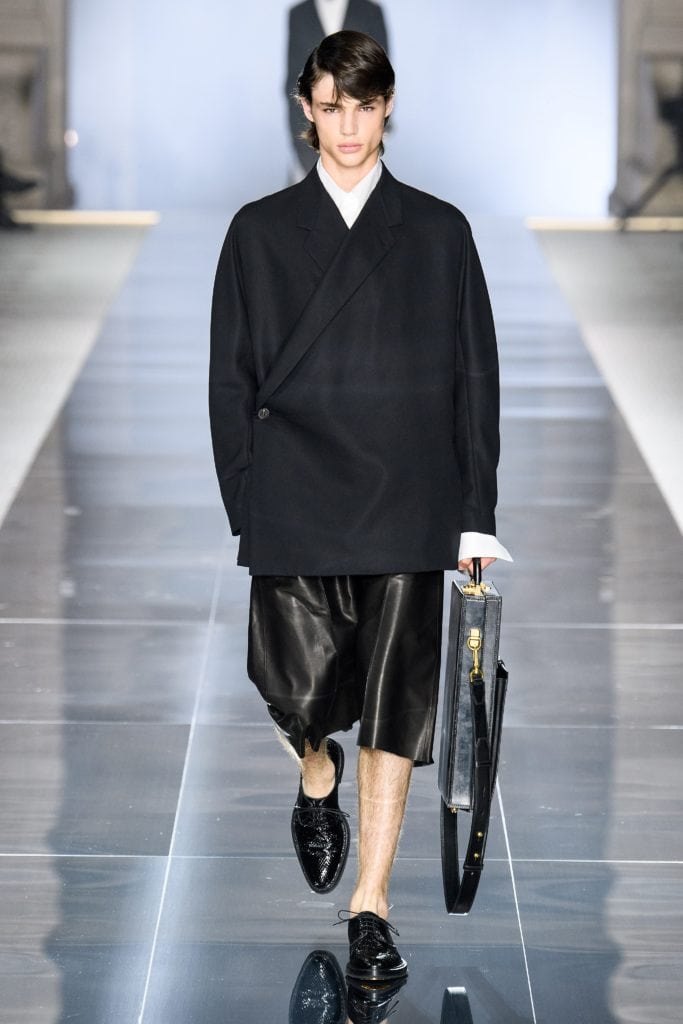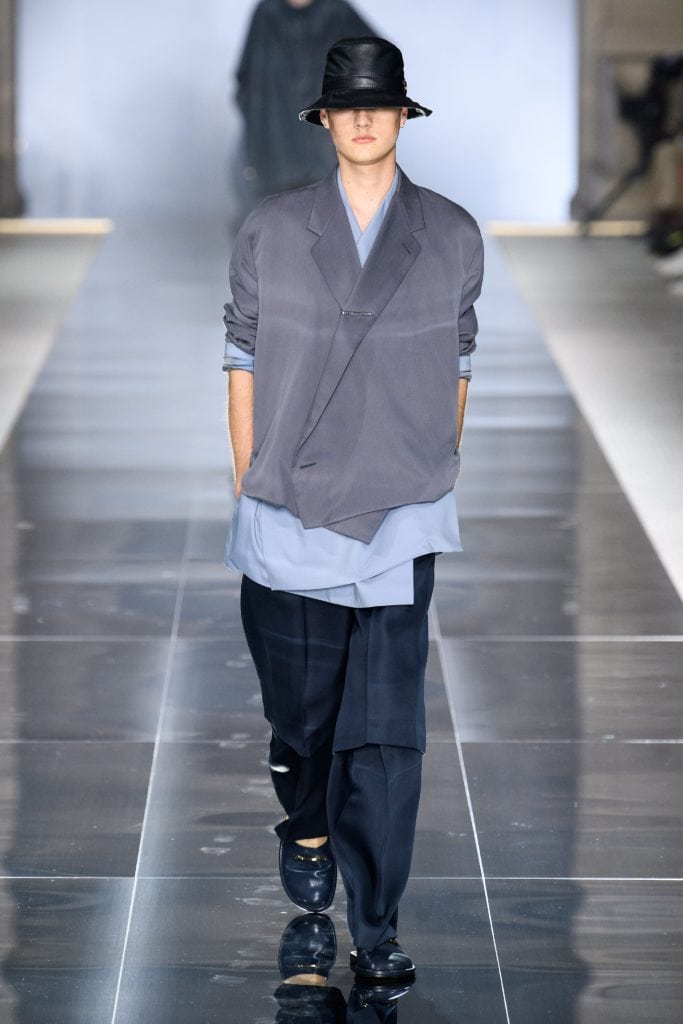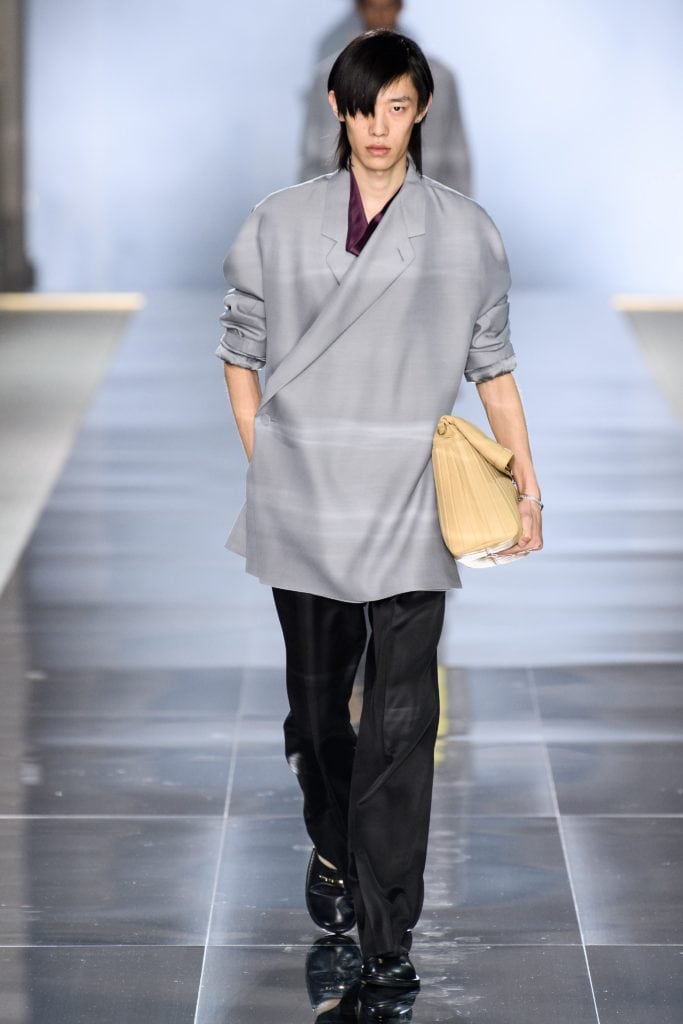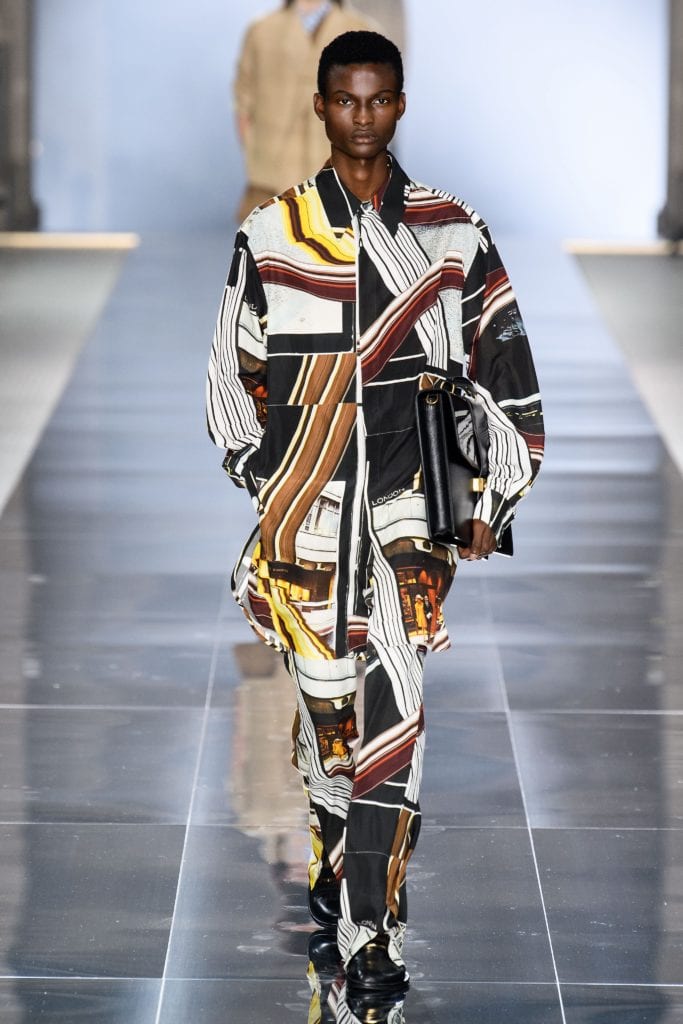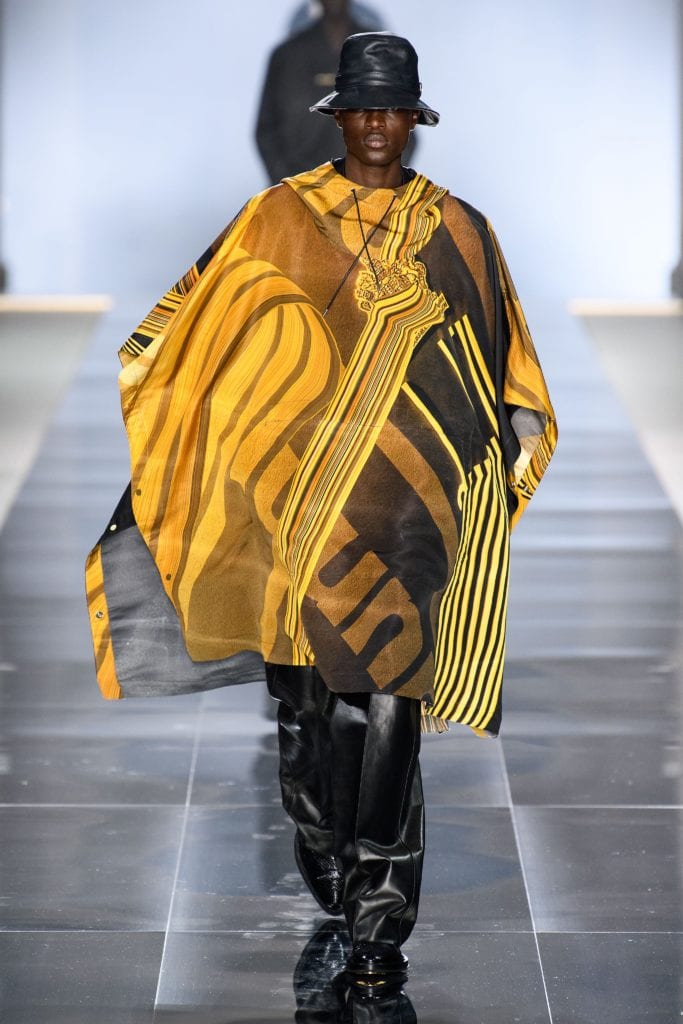 For Spring Summer 2020, Dunhill's creative director Mark Weston wanted to enhance the brand's style of tailoring and use of leather. So, he collaborated with artist Kenta Cobayashi to incorporate Japanese culture into the collection. Hence the look of East-meets-West — satin jackets and trenchcoats were tailored to wrap around the model's body like a kimono; while tops were matched with silk bottoms instead of leather.
written by.
Lester Tan
Lester is into films, food and basically anything culture related under the sun.