Marrying fresh style with sustainability, independent British sneaker brand, LØCI has introduced a new range of vegan luxury sneakers. Committed to sea life conservation, the footwear is made from 100% recycled ocean plastic.
LØCI was founded in April 2021 by London-based entrepreneurs and footwear specialists Emmanuel Eribo and Philippe Homsy. Armed with a vision to produce limited quantities of high-design, premium sustainable footwear, the duo conceptualised the vegan sneaker brand.
Stepping Into Sustainability
Operating on the principle that "the world does not need more shoes", LØCI employs a progressive, 'vertical integration' production method. This involves a monthly production that is scalable according to demand, which is designed to help manage environmental impact. The shoes are handmade in a shoemaker in suburban Porto which has been expertly crafting footwear for over 25 years. The production of LØCI sneakers is a boutique operation with low volume output. With a focus on premium vegan materials, welfare of staff and manufacturing standards. Each pair is a celebration of the high artistry, intelligence, and world-renowned standards of Portuguese shoemaking.
LØCI was conceptualised for the increasingly savvy, discerning, and fashion-conscious consumer. According to the founders, they have already received overwhelming global demand. The vegan luxury sneakers do not imitate leather, but uses a premium, water-resistant recycled ocean plastic for its upper. The mesh is breathable and moisture-wicking for maximum comfort and wear.' Custom made cork and recycled foam are used for the insoles, with the midsole also utilising natural, hypoallergenic, and flexible cork. The materials used are both antibacterial and virtually odour-free. For the lining, each sneaker uses bamboo, which provides a naturally soft texture and breathability. The outsole features lightweight ethically sourced rubber for extra durability and a no-slip rubber grip.
Featuring a minimalist style, LØCI footwear is versatile and effortlessly cool. The sneakers adopt a clean, sleek design, with a core debut collection of eleven different two-tone colour palettes. It also features a capsule collection designed by Twilight actress, environmentalist and designer, Nikki Reed.
Supporting Conservation
The word LØCI derives from the Latin word 'Locus' meaning 'centre' – the intangible place within the human core that represents the best version of ourselves. With that in mind, the brand places a huge focus on improving the footwear industry.
"As a culture we're making positive moves to become more eco-conscious and sustainable, but in the fashion and footwear industry, there's still a lot of work to be done," explains Eribo. "The average person still owns 2 – 3 pairs of leather sneakers – and having been in the shoemaking industry for ten years, it is our responsibility to encourage grassroots activism and educate customers about the positive impacts of switching to vegan footwear," adds the LØCI co-founder.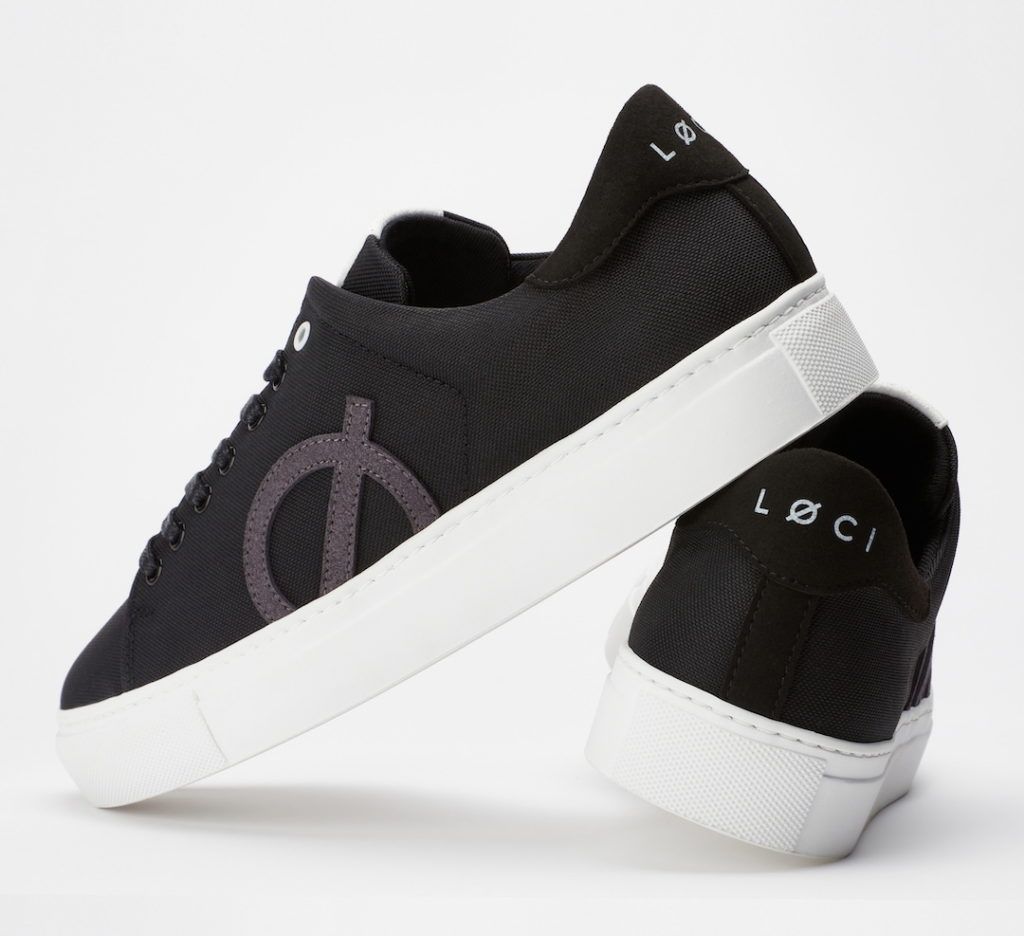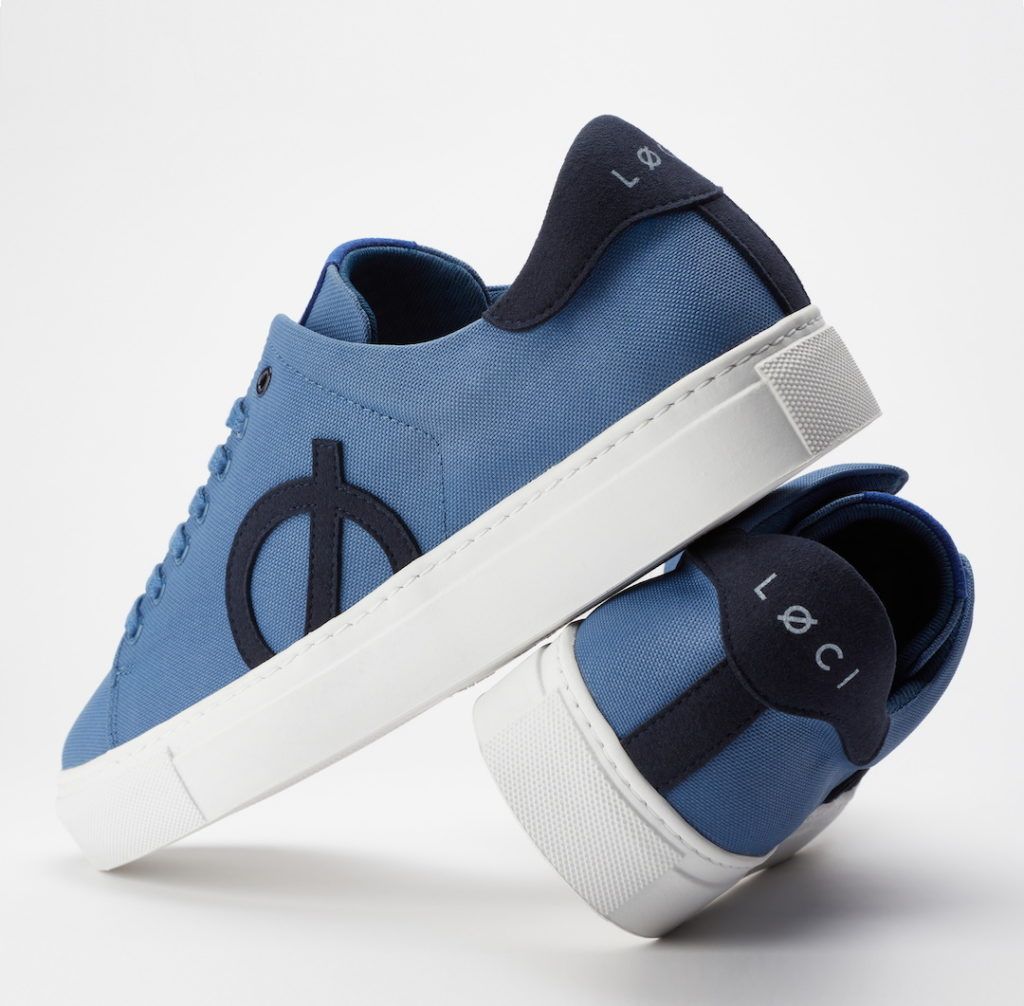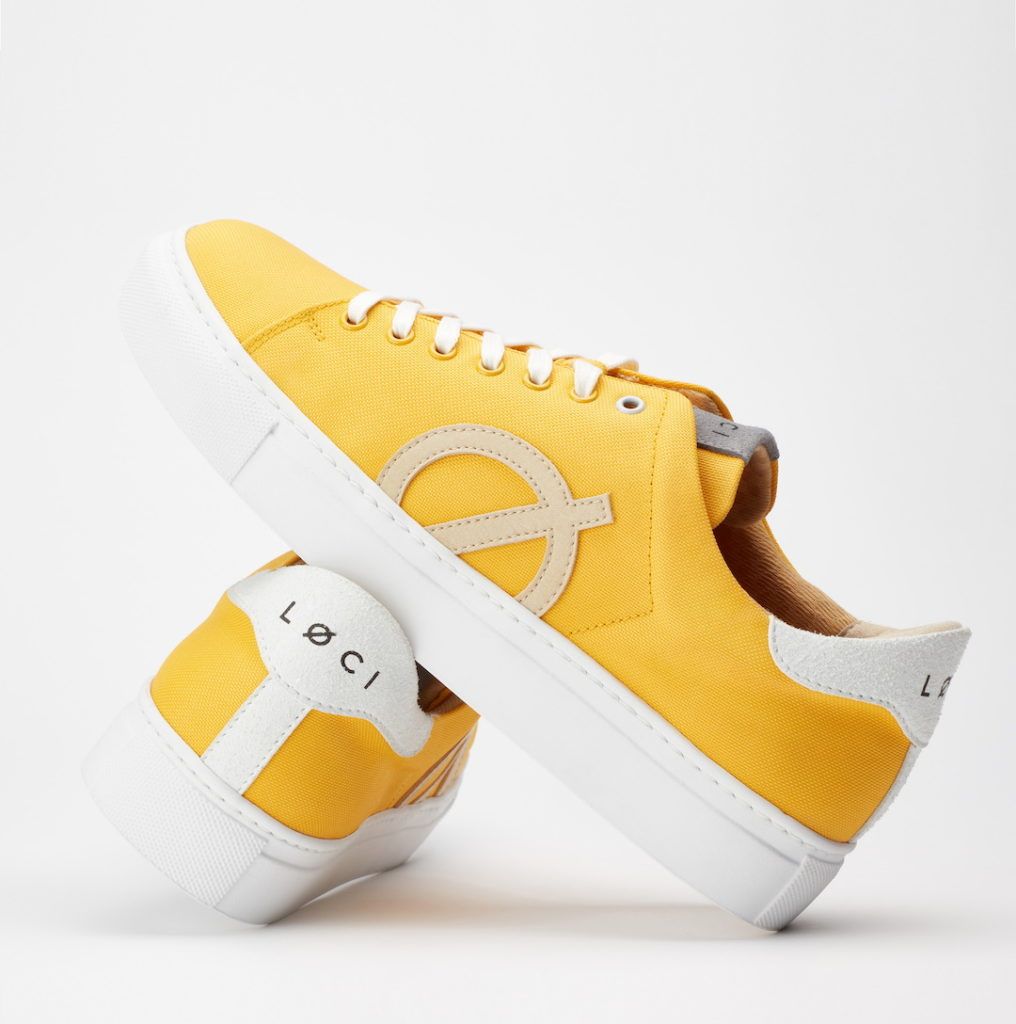 All LØCI sneakers are made using recycled ocean plastic sourced from the Mediterranean and Atlantic Coast of Africa. 10% of profits on every pair purchased is donated to building ocean conservation sites and protecting endangered ocean species.
As well as supporting the conservation of sea life, LØCI enforces a holistic, 360-degree approach to sustainability across all areas of the business. This involves regular production checks and the use of only sustainable manufacturing techniques. "We wanted LØCI to combine the very best elements of style and sustainability, creating an aspirational vegan product that represents positive global impact," says Homsy.
LØCI vegan luxury sneakers are available for both men and women and are available online.
(Images: Lociwear)
written by.
Richard Augustin
Digital Editor
Richard went from the confines of the kitchen working as a professional chef into the realm of media twenty years ago. In his two-decade career in writing, he has plied his trade in a number of regional print and digital media organisations in the lifestyle, in-flight, entertainment and finance space. When not busy chasing deadlines and writing stories for AugustMan, you can find him experimenting with recipes in his kitchen.