20th February marks the day of yet another of Moncler's artistic vision coming to life: The Art of Genius, which took the streets of London by a fashion storm. The immersive live event was a celebration of the intersectionality of art, weaving its different facets from design, entertainment, to music and culture through one collaborative platform.
A new chapter for Moncler Genius, the House introduced its newest cast of co-creators and collaborators, including famed brands such as adidas Originals, Palm Angels, Hiroshi Fujiwara's Fragment and Salehe Bembury. Though, the Art of Genius stays true to its name by inviting a diverse board of creatives on top of these well-known brands: the next-in-line for Louis Vuitton's Men's Creative Director Pharrell Williams joined the line-up, as well as Grammy Award-winning artist Alicia Keys and musical genius Jay-Z, who brought in Roc Nation for a night of promised festivities and artistic flairs.
Interestingly enough, despite being a fashion powerhouse on its own, The Art of Genius was not necessarily centred around fashion. Perhaps, it is more apt to say it was not centred around clothings and garments. Aside from the kaleidoscopic rows of puffer jackets and key pieces showcasing the trademarks of each collaborator, the show put the spotlight on the performance of fashion. It reminds guests and VIPs once again that fashion is, in fact, art; beyond just clothes on bodies, it is an all-encompassing, immersive presentation of experience. Who else more fitting to bring forth this ingenuity of Moncler than its cast of collaborators in tow?
Each artist presented a space that best encapsulated their artistry.
The influence of Moncler is subtly yet smartly inserted in their installations, as they reinterpreted what a multi-sensorial fashion performance means to them.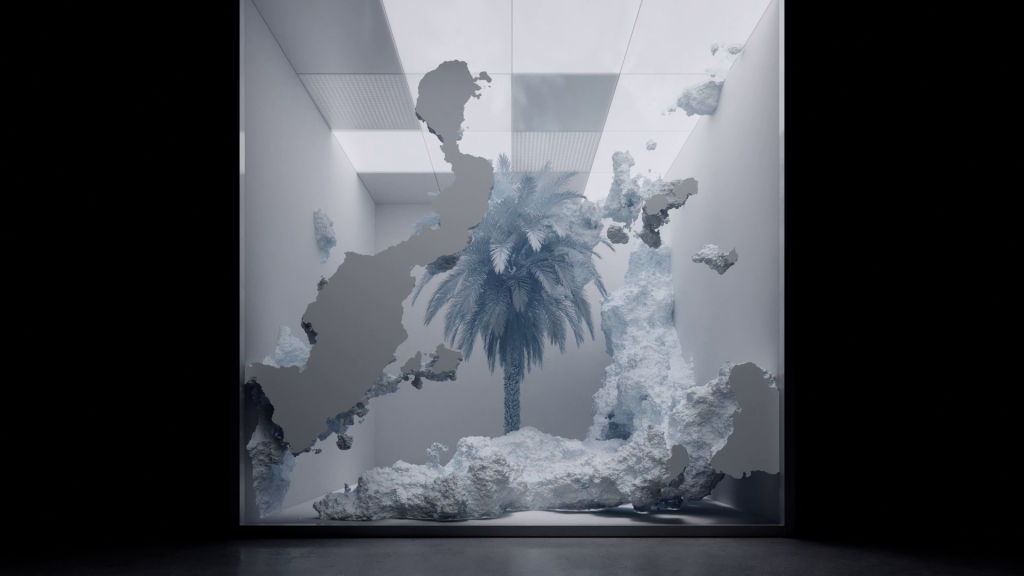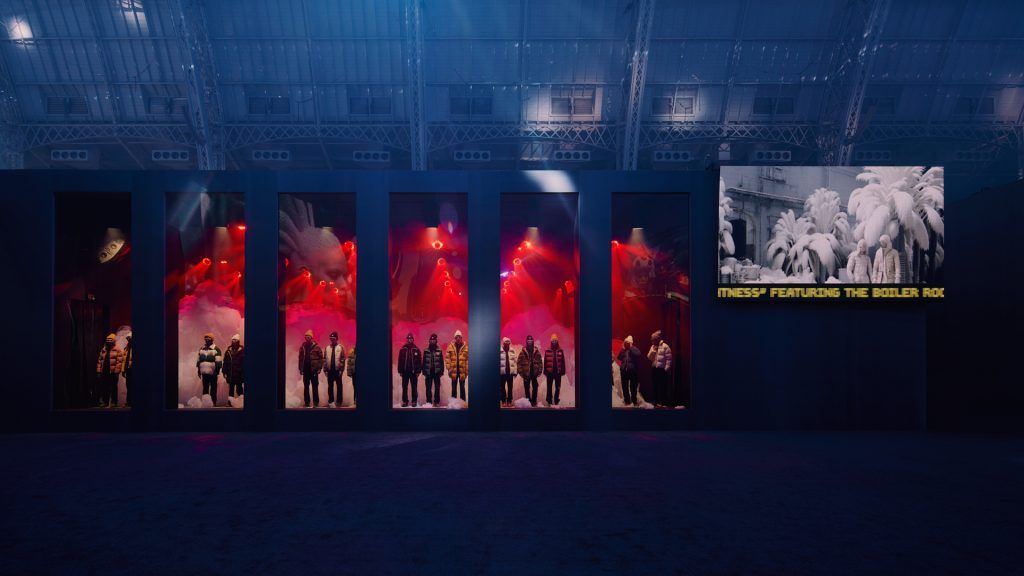 One would think collaborators such as Palm Angels would tease their upcoming collections or plans with Moncler. Yet, no threads of clothes could be seen anywhere. Intriguingly, there stood an installation of — you guessed it — palm tree, encased in an icy blue, soft as angels. The two brands craftily turned London's Boiler Room into a unique foam and sound installation, as the foam trees mimic that of fallen snow. Dubbed 'The Art of Lightness', it is a translation of their upcoming collection, which explores the vintage post-prep Americana.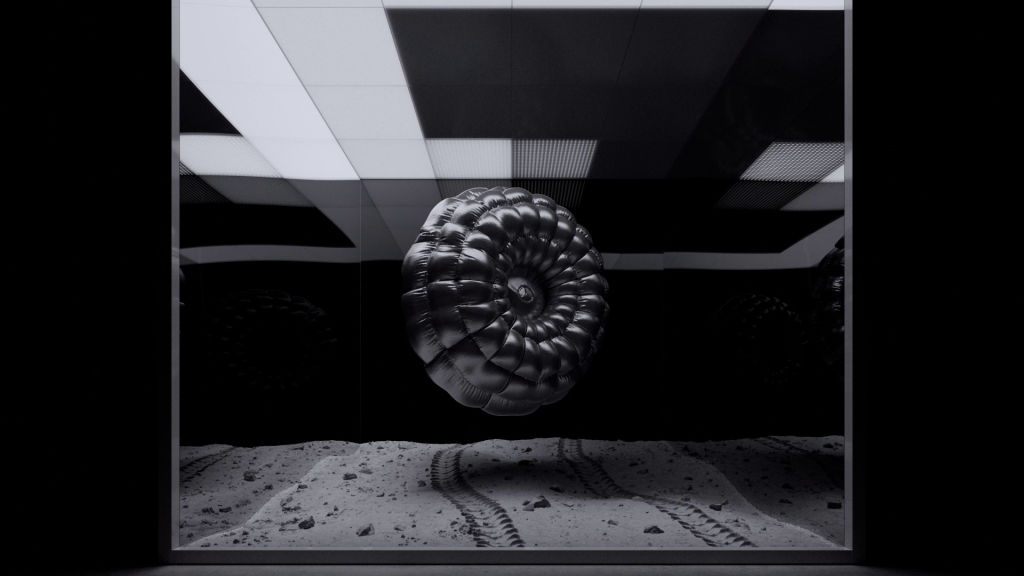 In a similar fashion, Mercedes-Benz procured an interpretive imagination meant to visualise the concept of time and space. As the art piece titled PROJECT MONDO G was displayed against a backdrop of galactic landscapes across transparent LED screens and smoke machines, performers floated in space to challenge the boundaries of endless discoveries.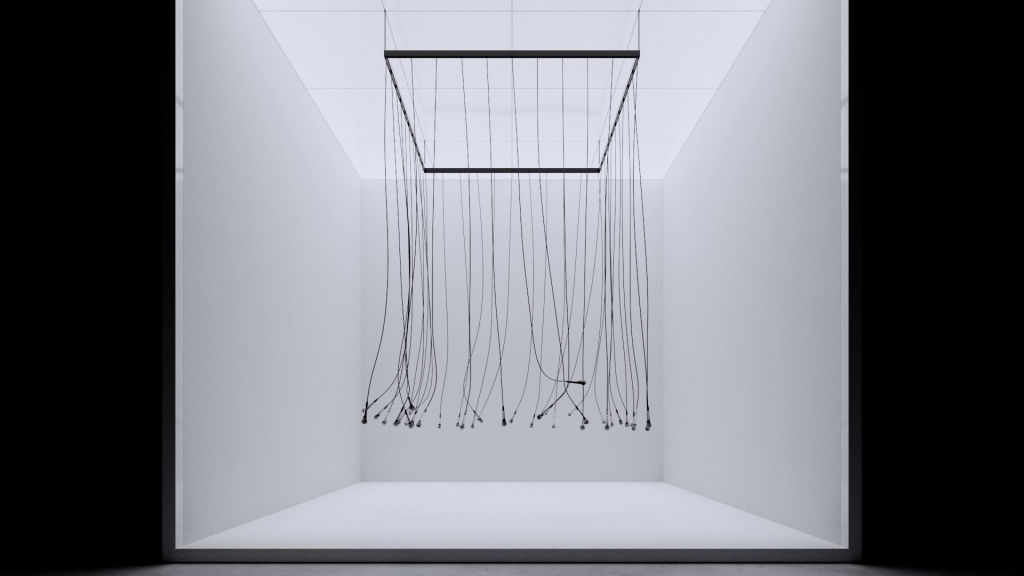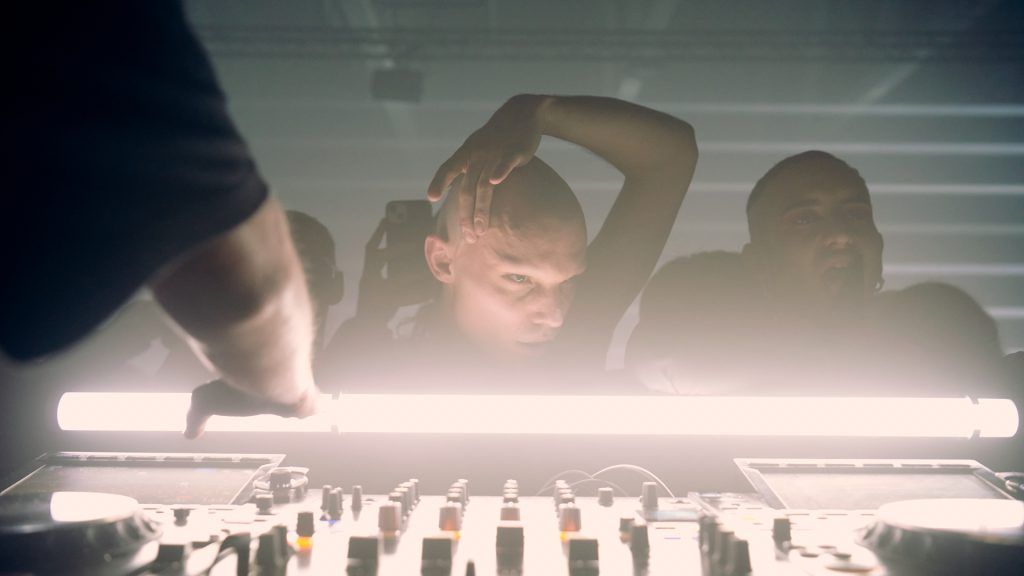 Jay-Z too, opted to create an experience of a lifetime. As the legendary artist said himself, "The Art of All is the journey … Genius is everywhere." Roc Nation materialised sound pods that allowed an open collaboration between the guests and Mike Dean live, a continuous churn of real-time music from the people, for the people. Amidst the booming bass and deafening crowd cheers, Roc Nation brings forth the concept of fashion being beyond garments: it is a journey.
Yet, the line-up does not stop there.
With artists such as Hiroshi Fujiwara and Salehe Bembury, they chose to fuse the clothes into a rather theatrical performance.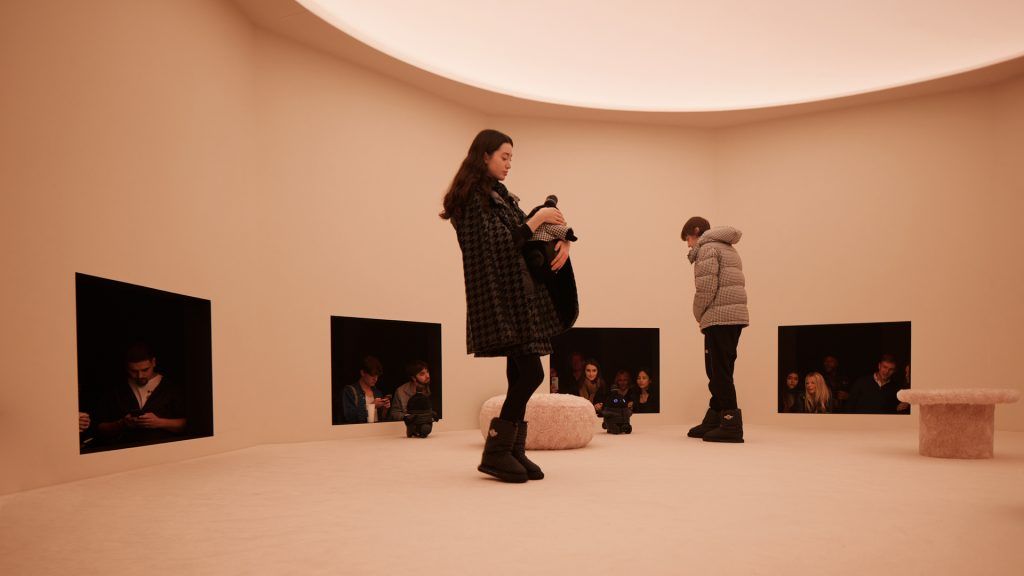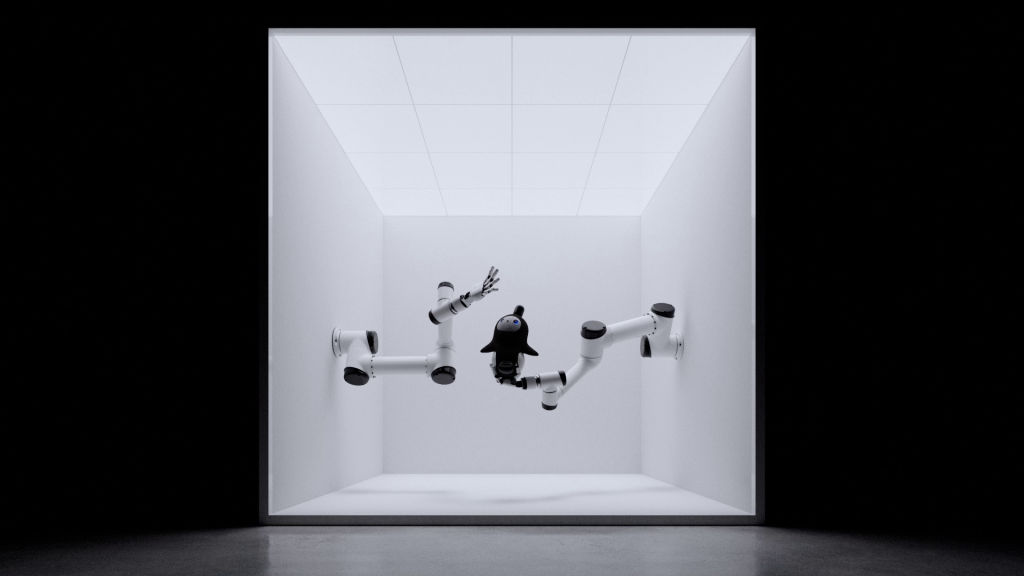 Dubbed The Art of Love, Fujiwara took inspiration from human connections, and thus was the birth of LOVOTs. They are tiny AI beings, designed to mimic human interactions. As they were adorably decked in micro-sized Moncler x FRGMT garments, viewers were able to take a peek into the 'daily life' of the LOVOTs.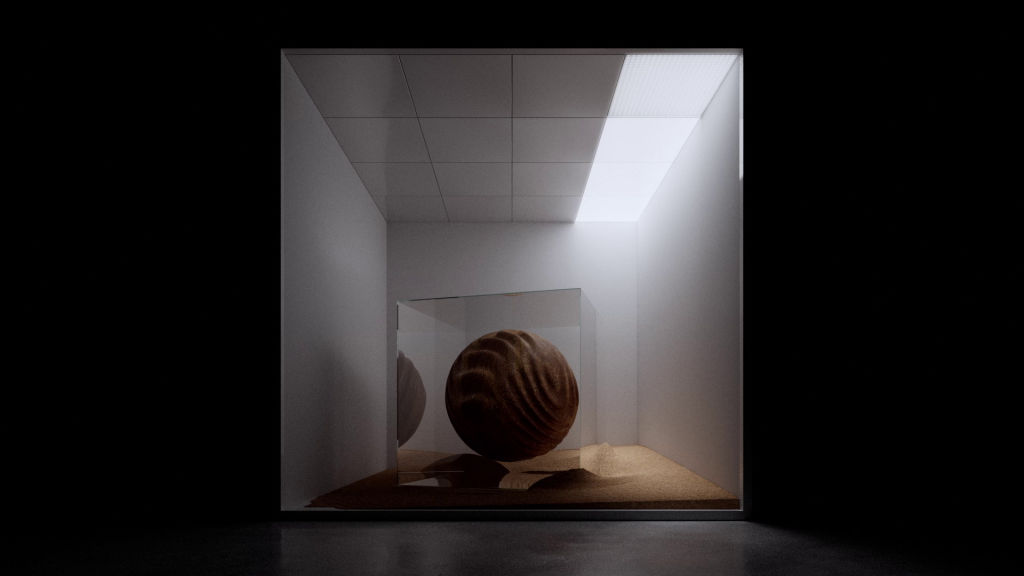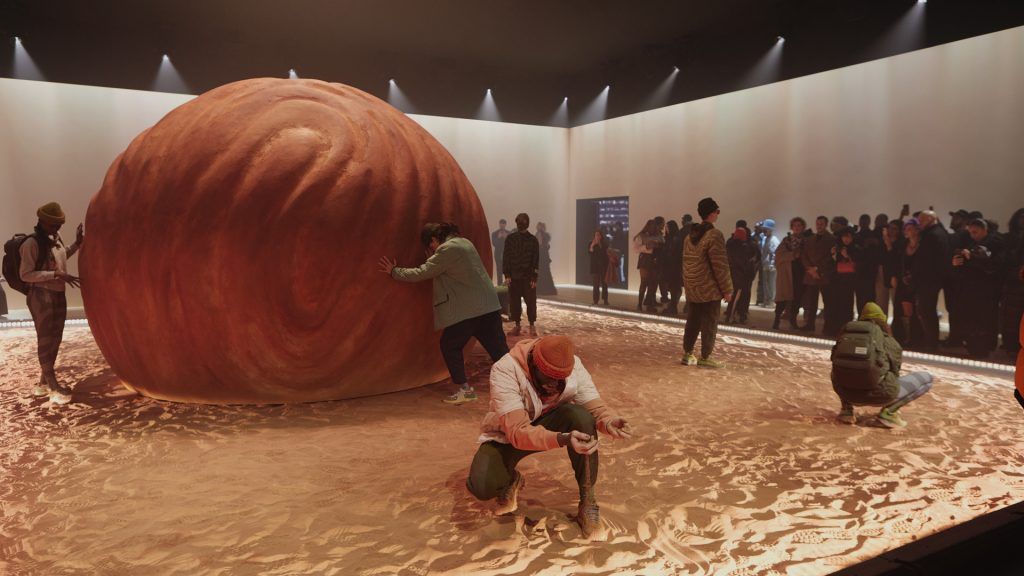 Bembury, on the other hand, conjured a magnificent colossal spinning rock structure, carved with the signature grain motif of the footwear master. This marks his soon-to-be debuted ready-to-wear collection, as the boulder centred in the sand pit moves within an immersive atmospheric environment. As the models marched, dressed in the earth tones of Moncler x Salehe Bembury, it is a captivating scenery of an adventurer's voyage: to the outdoors and beyond, incorporating the best elements nature has to offer.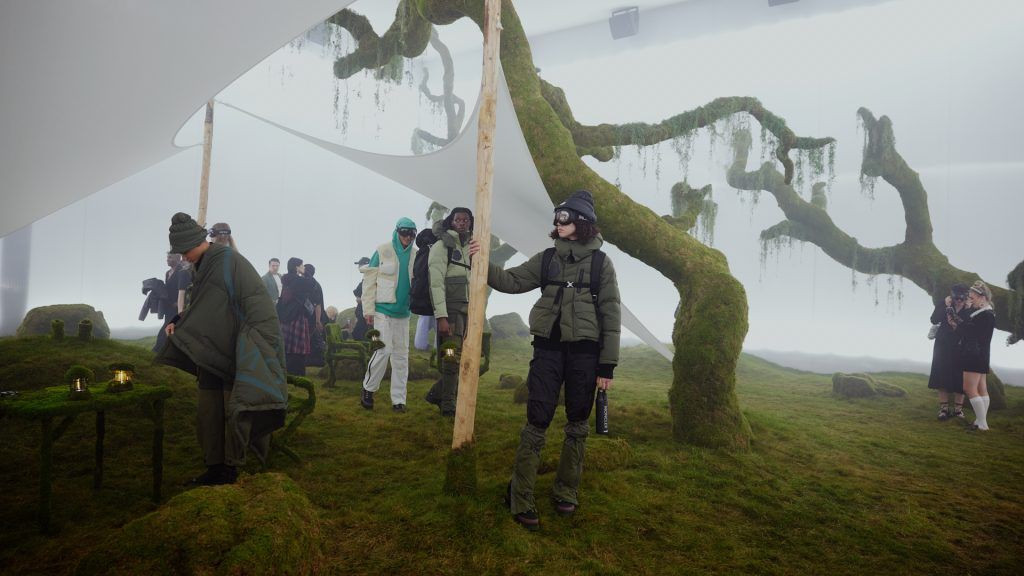 Speaking of outdoors, Pharrell Williams took his audience into a wondrous glamping trip. Within his creative space, grew the greeneries of tall trees and dewy moss. The Art of Terrain felt like a large-scaled terrarium, as the fresh scents of grass and foliage enveloped the camping scenery. This setting highlights their collaboration that taps into functional utilitarian, one fit for campers. Detachable pockets and sleeves, multifunctional trousers/skirts, and a cape that transforms into a picnic blanket. What can we say: we are simply raring to go.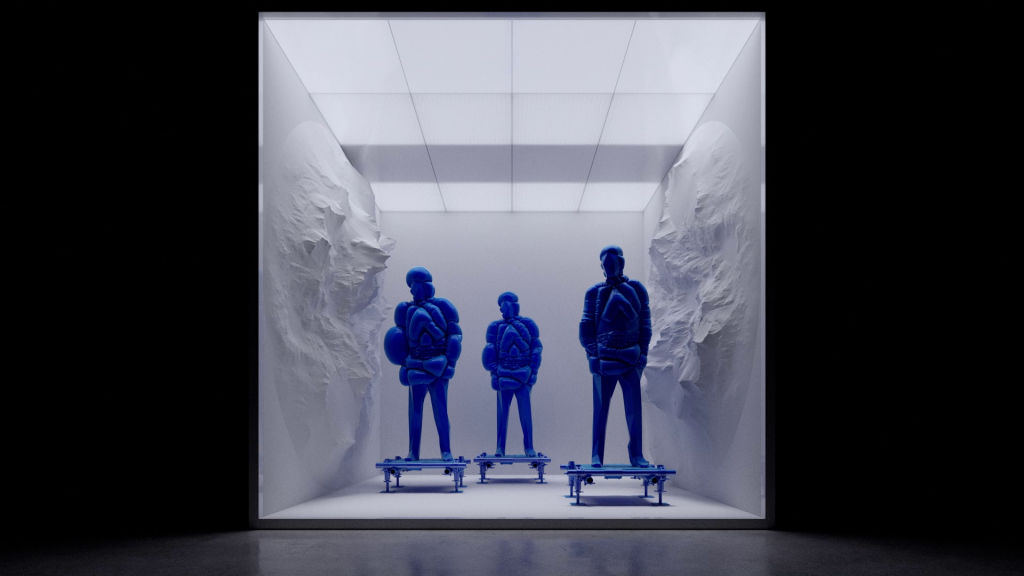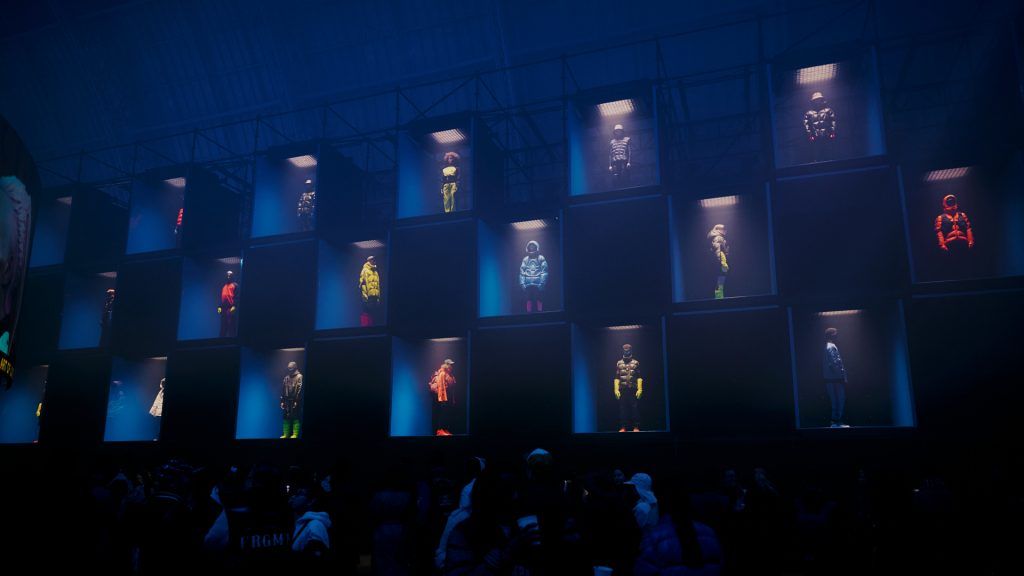 The house that showcased most of the garments would perhaps be adidas Originals, whose The Art of Exploration brought guests along a conveyor belt journey through an LED glacier. As the temperature dropped with the icy fog pairing the brand's cinematic fashion showcase, the dynamic scaffolding illuminated the models carrying the looks. A collection made to explore the unknown of summit peaks, the models were decked in bright colours of yellow, green, and orange, though further hints of the collection was not revealed. It added into the mystery of exploration, one done wonderfully by the two brands collaborating.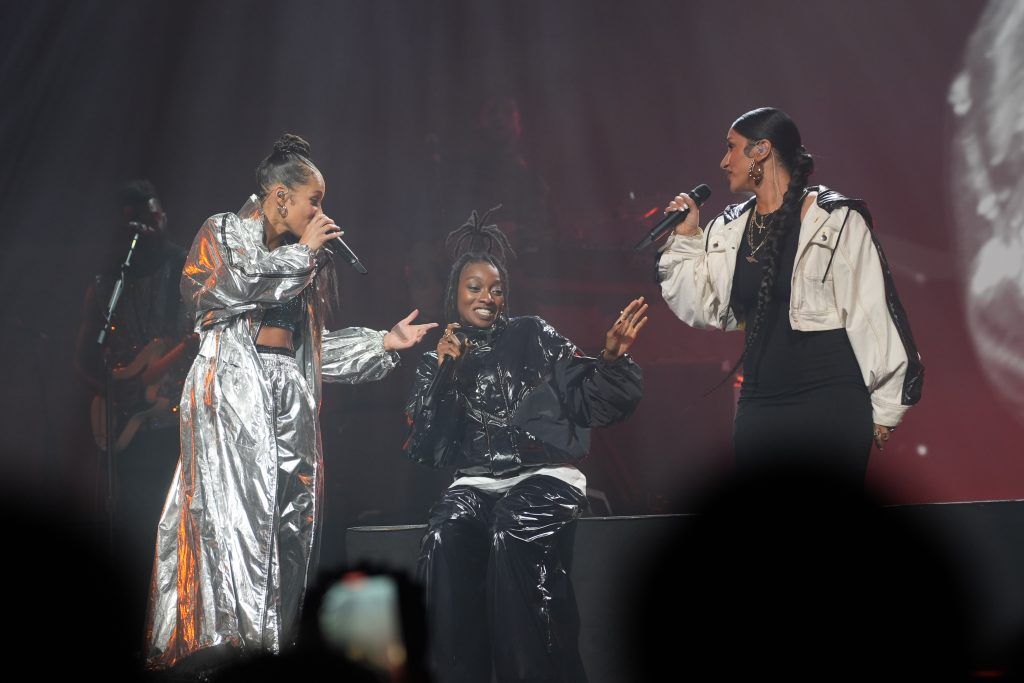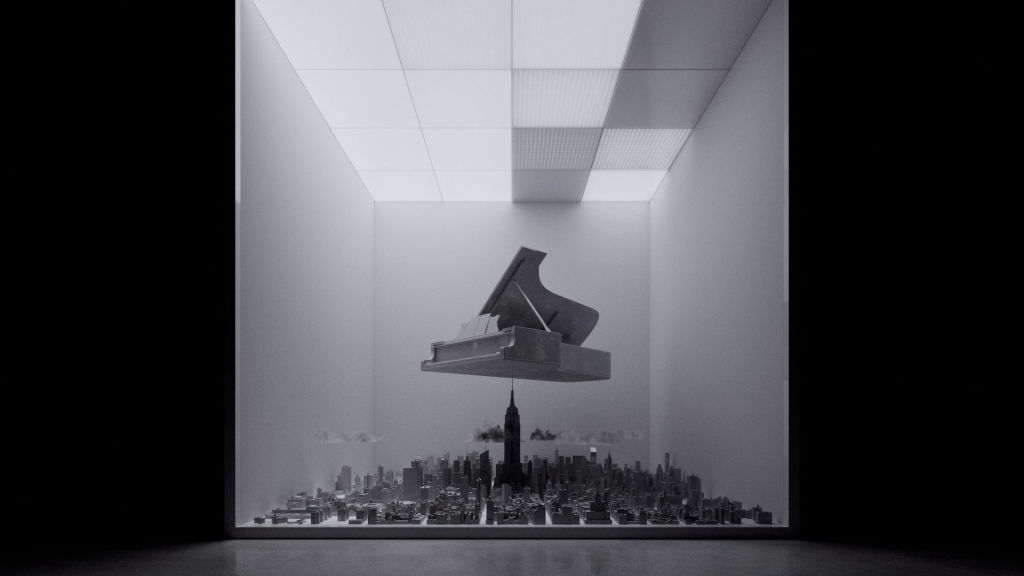 The night was topped off with a performance done by the one and only Alicia Keys, whose performance revolved around her iconic piano and soulful voice. It was an intimate yet powerful moment, as the singer-songwriter sang through her top hits. Famed musicians such as Little Simz and Cleo Sol made unexpected cameo appearances, further ending the night on a high note. The artists wore the upcoming Moncler x Alicia Keys collection, which Keys described as, "cool, easy, 100% New York." It is a capsule of '90s streetwear, with a fun twist from the singer.
As the night came to a close, Moncler's The Art of Genius opened the doors to multidimensional fashion showcases. It is a testament that fashion is, at the core, an experience; though the modern fashion aficionados can tell you what are the rising trends and the next it bag to get, what is fashion if not an art performance? At least, that is what we think. What say you?
written by.
Kelly Lewi
Writer
A young fashionista with a passion for dress up, Kelly mainly writes fashion stories on one hand with a cup of Americano on another. Armed with a degree in fashion media, she enjoys dabbling in art direction and content creation to create aesthetically pleasing visuals. On her off days, she is a part-time gamer and food adventurer with a particularly sweet tooth.