As part of the revamp of its website back in 2019, Prada launched a Time Capsule project to drive traffic to its digital platform.
Tying in with its efforts to offer a unique shopping experience and creative immersion into the Prada universe, the Italian house launched a Prada Time Capsule programme to present exclusive products. Releasing on the first Thursdays of each month at 9PM (SGT), the highly coveted pieces are exclusively online for only 24 hours. Each of the 50 limited edition items is accompanied by a serial number — heightening its exclusivity. Being ardent fans of Prada, the launch of the Time Capsule in Europe got us eagerly anticipating a drop in Singapore. Though we missed out on the 2019 releases, Prada has extended the experience late last year to other markets including Singapore. Since then, the Maison has furnished its e-commerce platform with bowling shirts and most recently, knitwear.
Taking its cue from Prada archives and knitwear, the 2021 drops see wool cardigans and sweaters in vintage-inspired silhouettes, emblazoned with retro graphics on jacquard. Besides sportswear-like detailing such as ribbed cuffs, hem and collars, the unisex fits are graced with a futuristic Prada logo designed by OMA, a Dutch architectural firm founded by architect Rem Koolhaas, who has worked with the brand for over a decade.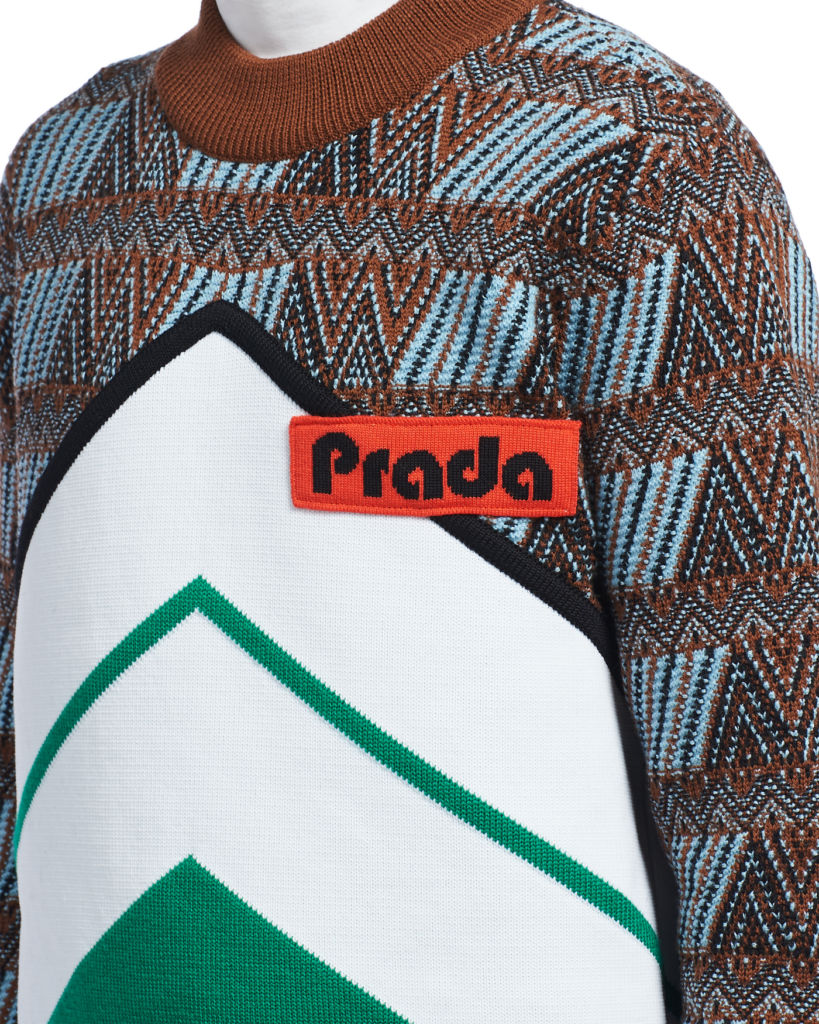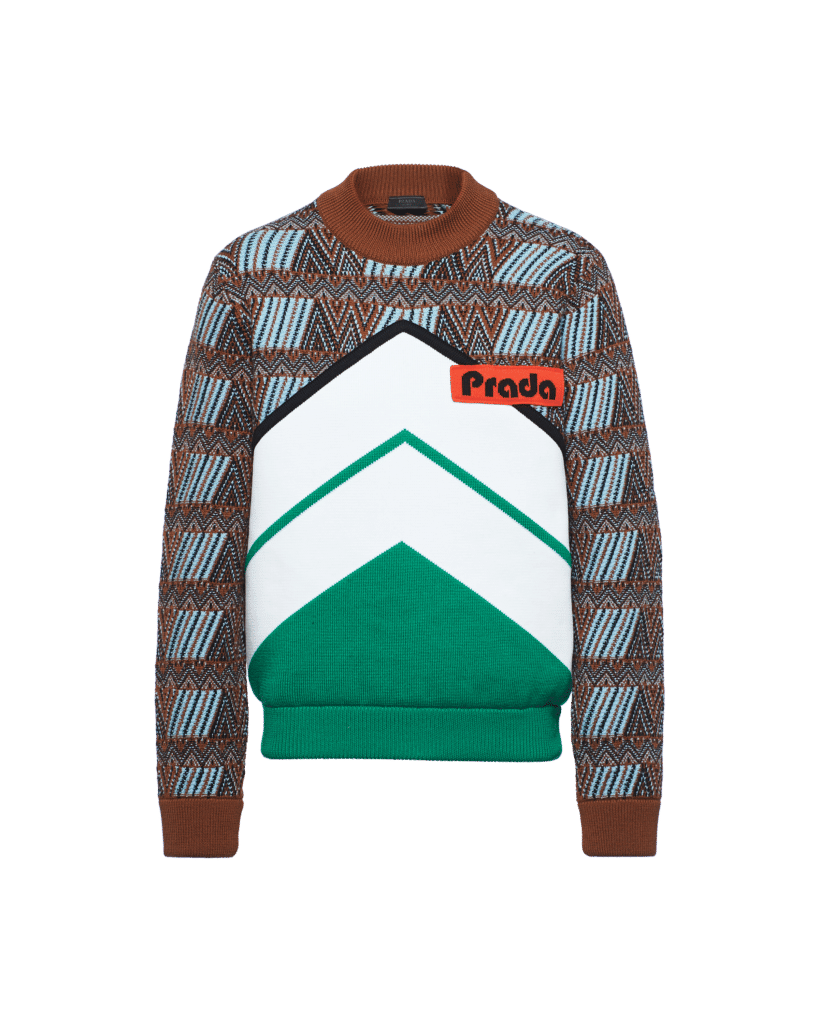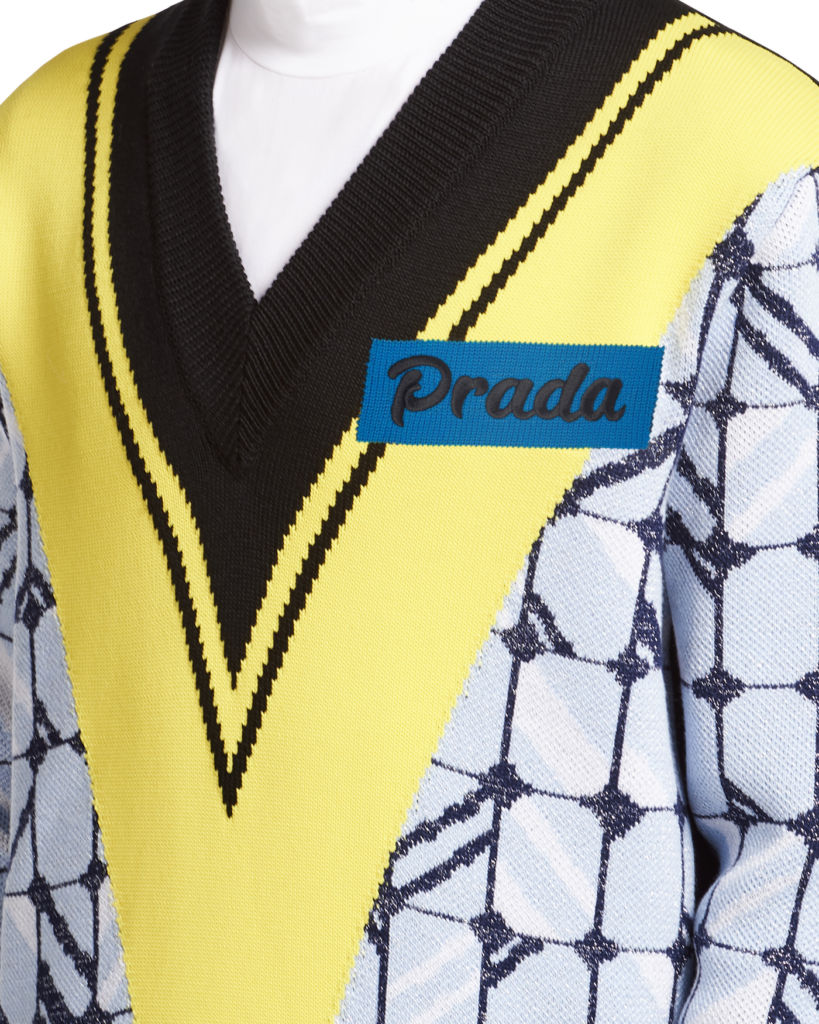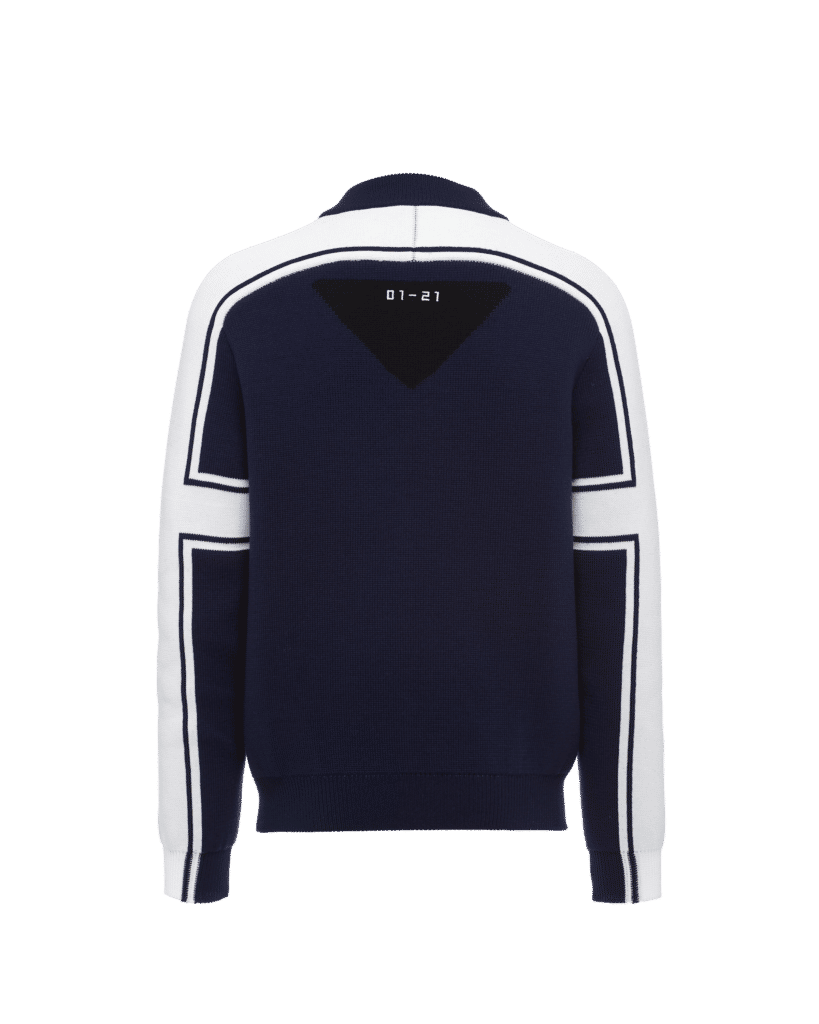 While the next release is already waiting for us on May 6, you should visit Prada's Time Capsule page for more information — including how to receive notifications for the upcoming release. Unless you have a speedy Wi-Fi connection, these real collector's items are sure to be gone with the wind before you know it.
(Images: Prada)