 Turn around, bright eyes
For some of us, looking fresh and alive first thing in the morning doesn't come naturally. This is why an eye cream like Tom Ford Research's latest Eye Repair Concentrate will come in handy before a morning Zoom meeting.
The formula is infused with ingredients like white porcelain cacao, caffeine and gyokuro to reduce puffiness. And if you're worried about crepe-like skin, the product also contains vitamin C and hyaluronic acid to soften its appearance.
Sure, its hefty price tag of $310 is almost criminal in light of the COVID-19 economic climate. If you change your mind, however, we can assure you that its efficacy is worth every penny.
Available at Tom Ford boutiques and major department stores Safe and scented
Parfumier Maison 21G has formulated a line of hand sanitisers infused with some of the brand's scents. They are available in four variants, with the Vetiver & Lavandin combination being our favourite. There is comfort in knowing that we are keeping our hands COVID-19-free with the 75-percent-alcohol formula while reaping the benefits of its therapeutic aromas.
Available at Maison 21G Transform your skin
Despite having just rolled into the market recently, Derma Lab serums have quickly proven to be popular options. They're formulated with Derma Mimic Complex that repairs damaged skin while boosting the skin's water channels for added hydration. Of the four, we found the Hydraceutic Double Power Vitamin Concentrate and Lumiclar Mandelic Renewal Serum to be most useful. While the former helps to fend off the early signs of ageing, the latter keeps our complexions clear without aggressive ingredients.
Available at Watson's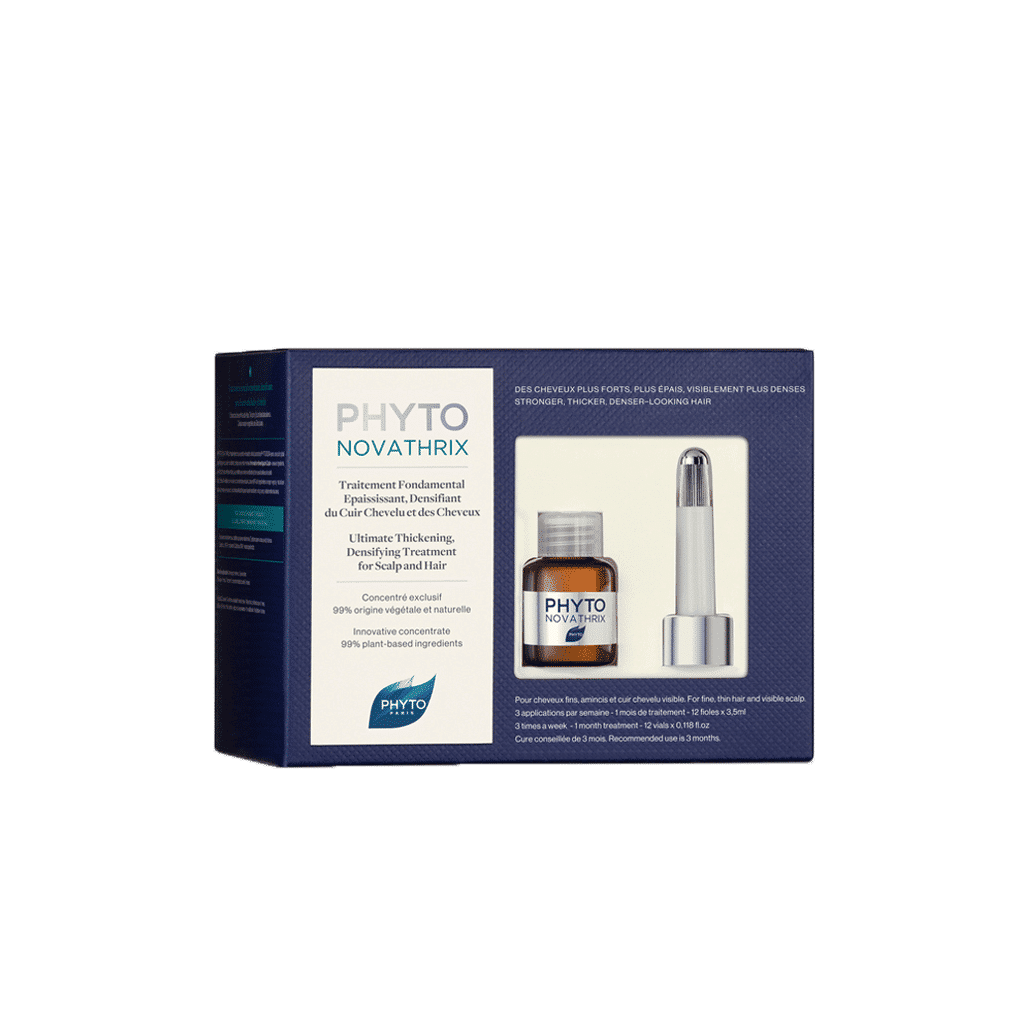 Hair today, more tomorrow
Phyto has rolled out its latest Phytonovathrix Global Anti-Hair Loss range to combat thinning crowns. The shampoo and leave-in conditioner are for daily use, and have been formulated with botanical ingredients to fortify hair fibres while toning the scalp. Meanwhile, the complementary 12-vial treatment set is infused with celery extract and globularia cordifolia stem cells – a potent concoction that doesn't just strengthen existing hair, but also stimulates the growth of new strands to thicken the crown.
Available at Watson's out, damned spot
There's a new blemish-busting product on the market, and it's La Roche-Posay's Effaclar Gel Purifiant Micro-Peeling cleanser. The product doesn't sit for too long on your face before it's washed off, but it has a powerful combination of salicylic acid and its derivative, LHA, that works wonders to slough off stubborn grime, bacteria and dead skin cells in your pores. Of course, such efficacy demands care, so be sure to monitor such a product's effects when you first use it.
Available at Watson's and Guardian
written by.
Syed Zulfadhli
Syed Zulfadhli knows a thing or two... thousand about skincare and grooming.