Start Slideshow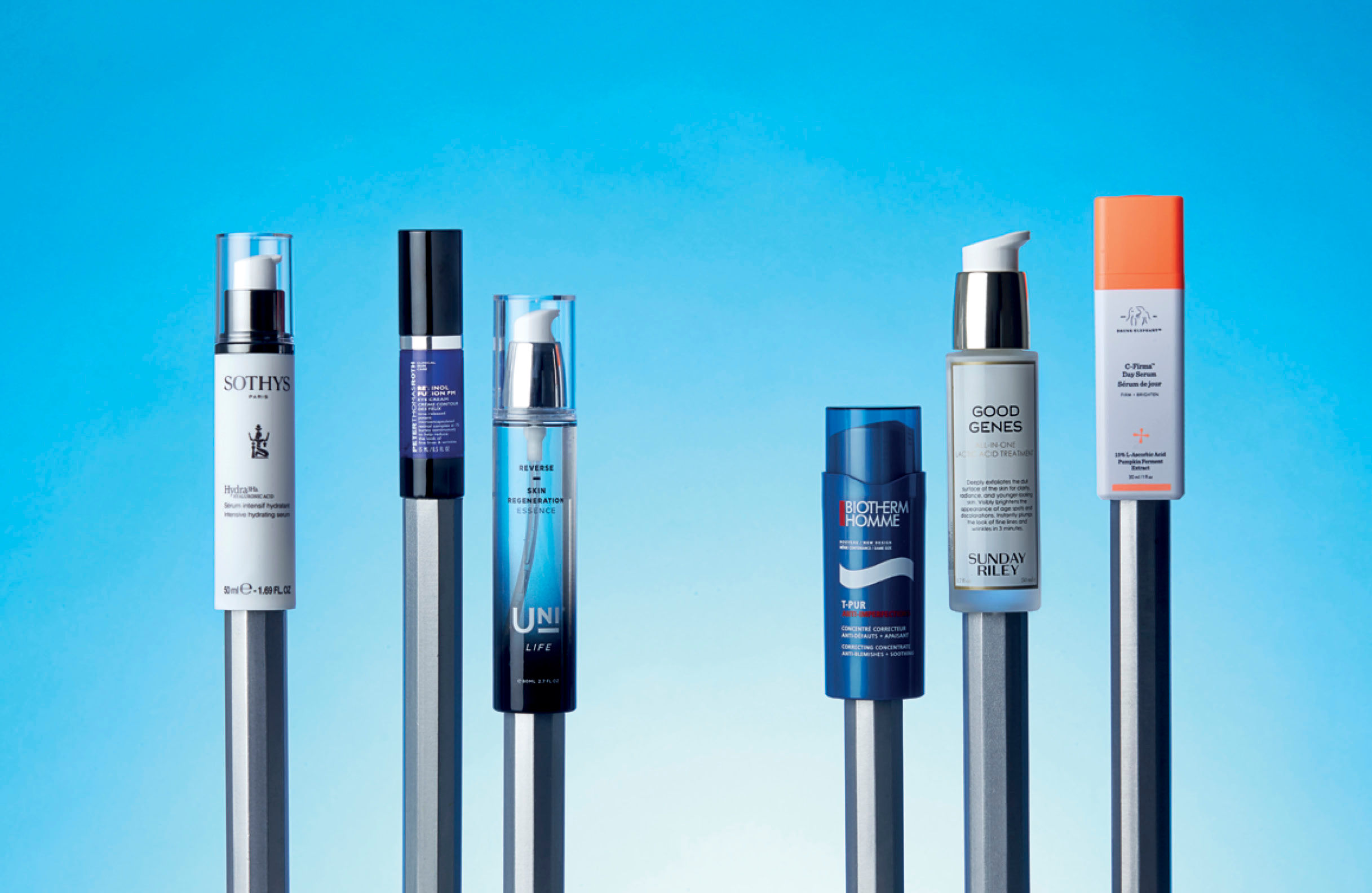 It's easy to feel overwhelmed by the deluge of skincare products out there, but choosing one option over another needn't be difficult. In case you've ever been confused by the jargon and ingredients, we've cleared a path for you by highlighting those you should pay attention to.
Words + Styling Syed Zulfadhli Photography Simon Sim
Hyaluronic Acid
Why: Instead of inducing exfoliation like most acids, this ingredient functions as a humectant to attract and hold up to 1,000 times its weight in water, resulting in well-hydrated skin cells and a fresher looking mien, whatever your skin type.
Perfect for: All skin types
We recommend: Hydra 3Ha Intensive Hydrating Serum, Sothys
Available at: Sothys. Photo: Sothys
Retinol
Why: Retinol works by stimulating the production of newer cells. It induces the shedding of old skin cells to allow fresh ones to come to the surface, thus speeding up the skin's cell renewal rate. It's well-established as an anti-ageing ingredient. Use it with sunblock.
Perfect for: Mature skin
We recommend: Retinol Fusion PM Eye Cream, Peter Thomas Roth
Available at: Sephora. Photo: Sephora
Chitin
Why: Don't be put off just because chitin's largest natural sources are fungi's cell walls and crustacean shells. On top of its ability to soothe and heal damaged skin, this glucose derivative possess humectant properties that help to maintain the skin's moisture content.
Perfect for: Sensitive skin
We recommend: Reverse Skin Regeneration Essence, UNI
Available at: Robinsons. Photo: UNI-Skincare
Beta-Hydroxy Acid (BHA)
Why: Those with oily skin will find hope in the form of beta-hydroxy acid (BHA). Besides sloughing off dead skin cells, this oil-soluble acid can also reduce the appearance of existing acne by penetrating pores to clear out the sebum and grime trapped in them. One effective BHA variant to look for in a product is salicylic acid.
Perfect for: Oily and acne-prone skin
We recommend: T-Pur Anti-Imperfections Correcting Concentrate, Biotherm
Available at: Biotherm. Photo: Biotherm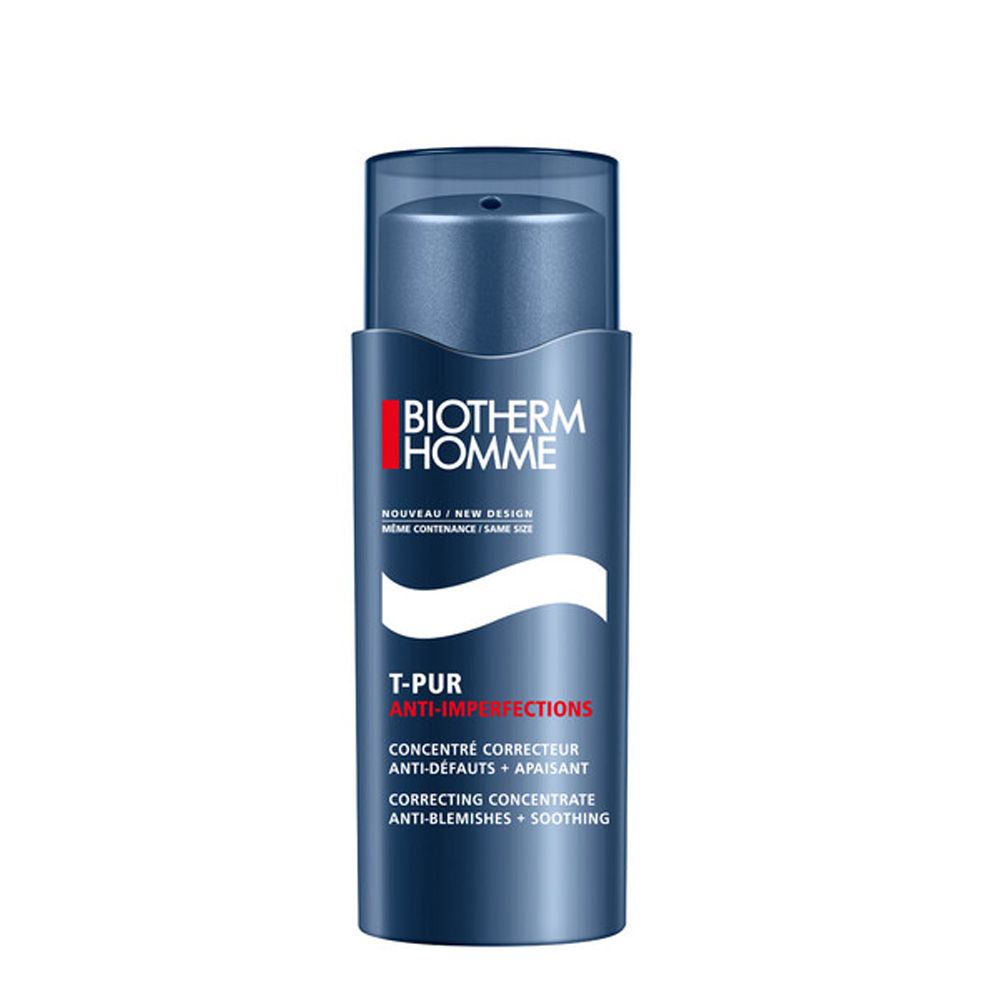 Alpha Hydroxy Acid (AHA)
Why:Also known as AHAs, this group of water-soluble acids that include lactic, glycolic and mandelic acids function by dissolving the "glue" that binds the cells on the epidermis, essentially functioning as a gentle exfoliant. With regular use, this ingredient improves skin texture by giving its surface a smoother, more even appearance.
Perfect for: Uneven or textured skin
We recommend: Good Genes, Sunday Riley
Available at: Sephora. Photo: Sephora
Vitamin C
Why:Thanks to its brightening and healing properties, this popular antioxidant has long been a skincare go-to for those with hyperpigmentation or ageing skin. Derivatives such as sodium ascorbyl phosphate and ascorbyl palmitate are great, but a formula with L-ascorbic acid can make a more significant difference. Be sure to avoid using it together with retinols, niacinamide and both hydroxy acids, as they can interact and result in hypersensitivity.
Perfect for: Dull or uneven skin
We recommend: C-Firma Day Serum, Drunk Elephant
Available at: Sephora. Photo: Sephora
Skintelligence – Getting Acquainted With Your Skincare Ingredients
Skintelligence – Getting Acquainted With Your Skincare Ingredients
written by.
Syed Zulfadhli
Syed Zulfadhli knows a thing or two... thousand about skincare and grooming.