"Four years ago, I made a rookie error while practising and ran the car into the wall. Luckily, I only had a couple of bruises, but I had to write the car off," reminisced Martin Berry.
Instead of putting him off racing, the crash only galvanised him to keep getting better. Berry shares more about his amateur racing career in the video above.
Now, Berry is taking it to the next level – endurance racing in faster cars. Berry is funding his entire experience without sponsorship, to the tune of €300,000.
The big difference? "In my previous races, you can make small errors without affecting your car. Endurance racecars, however, are unforgiving. The slightest mistake and you can spin out of control." Of course, Berry likes his watches the same way he drives: accurate and precise, like the Scuderia Ferrari Pilota watch he wears on his wrist in the opening image.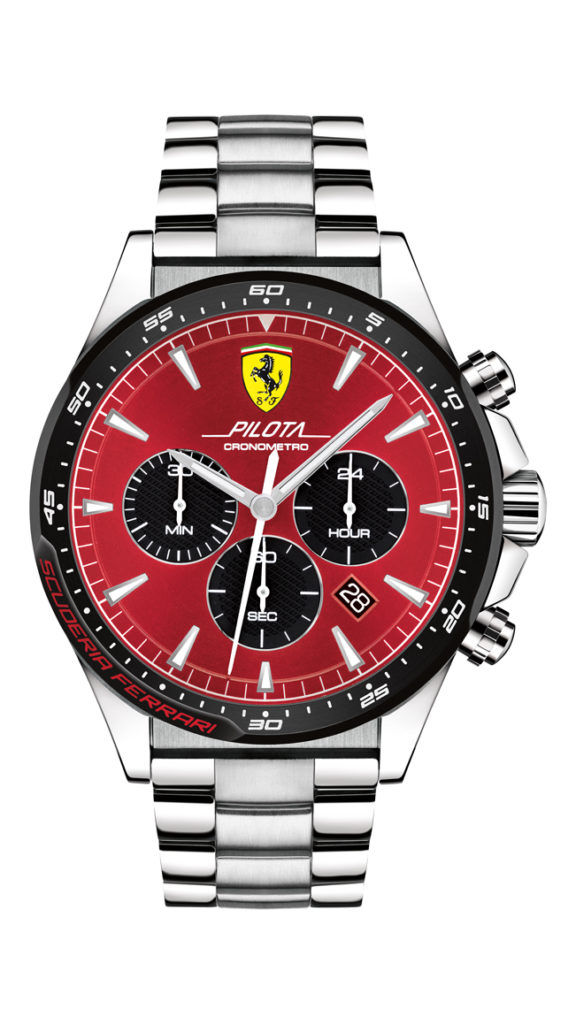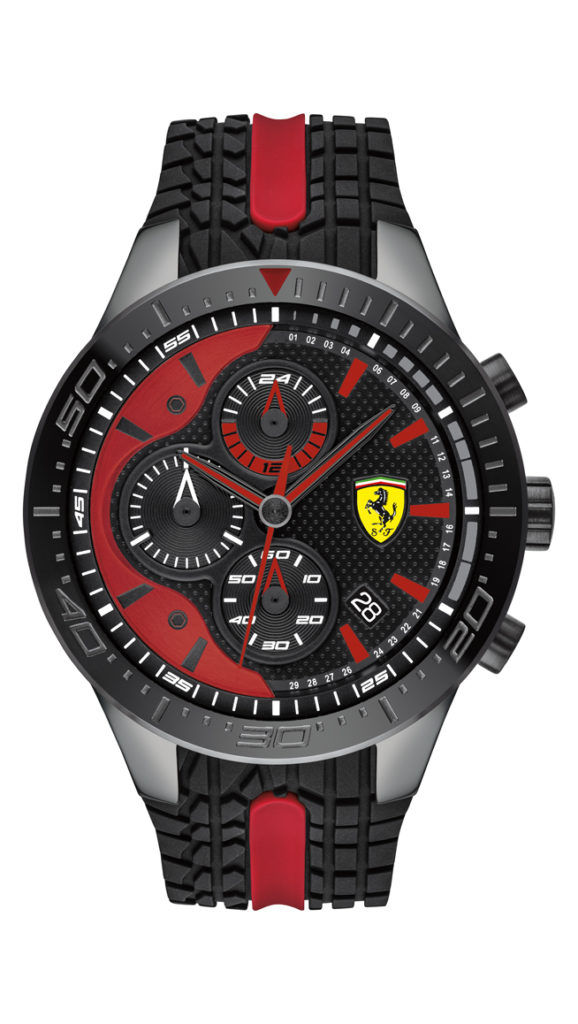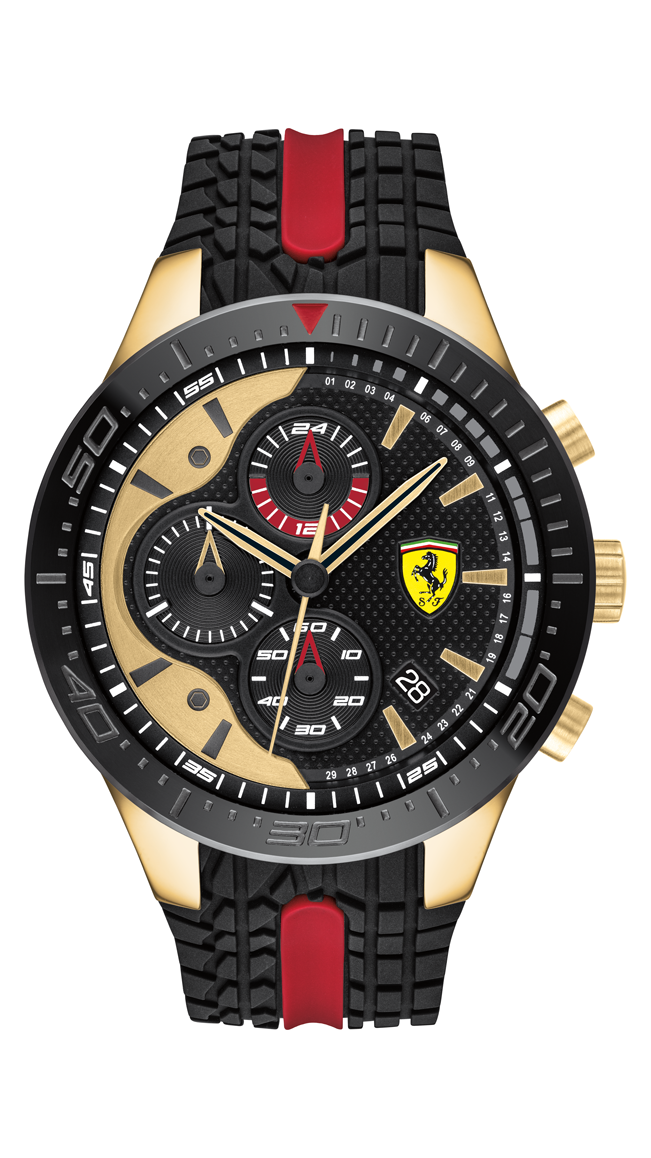 Part of the spring/summer 2019 collection, the Pilota is inspired by the cockpit instruments of a race car. The chronograph sub-dials resemble the gauges in the vehicle while the crown is protected by a guard reminiscent of the roll cage. The name Pilota, which means "driver" in Italian, is signed just beneath the 12 o'clock mark. The watch is available on a silicone strap, solid stainless steel bracelet or a black ion-plated stainless steel bracelet, and is water-resistant to 50 metres. Another watch that Berry fancies is the Scuderia Ferrari Red Rev Evo, pictured above and in the gallery. Unlike the more sedate Pilota, the Red Rev Evo is designed for the bolder driver. The applied metal plate that runs from six to 12 o'clock is inspired by a race car's engine plate, and frames the three chronograph sub-dials alongside it. The watch is sized at 46mm, and comes in a variety of finishes including black, rose gold and an eye-catching ion-plated yellow gold.
This model also features a double-injected silicone strap with tyre thread detail, an aesthetic that automotive enthusiasts will enjoy.
And lest you think Berry is a maniac on public roads when he wears these rather bold watches, he says racing has made him a better driver. "I drive a lot slower now. My wife is happy," said Berry, laughing.