The Arceau watch has been a recognised Hermès icon since the 1978, thanks to the legendary Henri D'Origny. However, by introducing vibrant colours and an explosion of imagination, you are now left with the Hermès Arceau Space Derby.
THE CREATIVE VISION
Combining the vision of illustrator of the Derby silk scarf, Ugo Bienvenu, the Space Derby propels us into the future and into an iridescent universe. He translates his inspiration of 20th century American comic book superheroes into brightly coloured cosmic equestrian teams playing a breathless derby in the stars.
The Arceau watch's round case with asymmetrical stirrup-shaped lugs is the setting for a futuristic horse race among mysterious planets and constellations. Jockeys race at full speed on a dynamic track winding through space.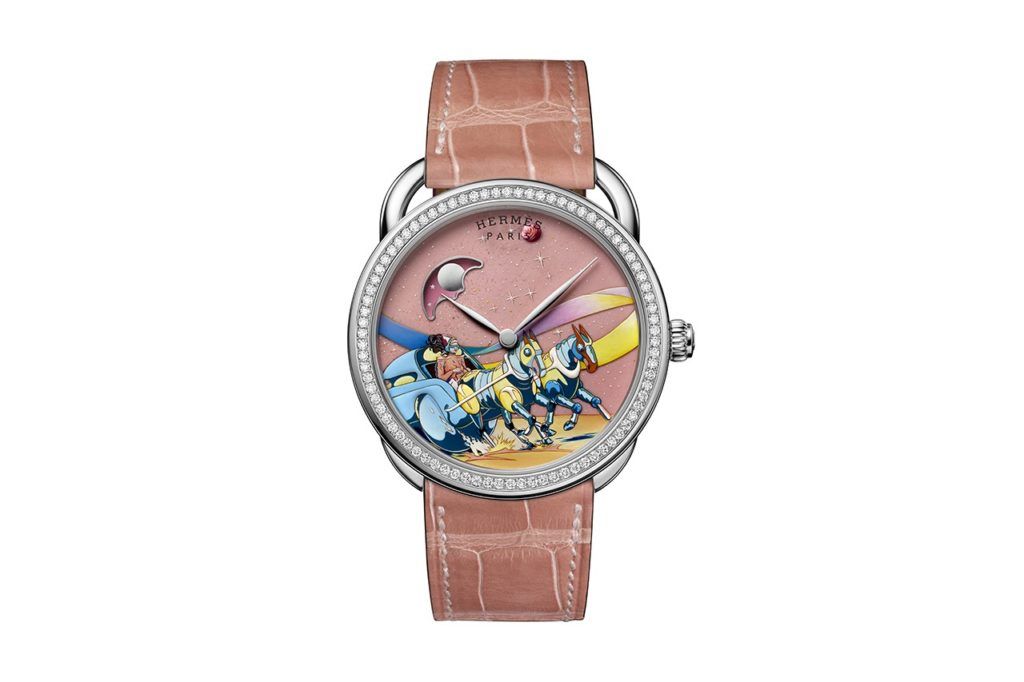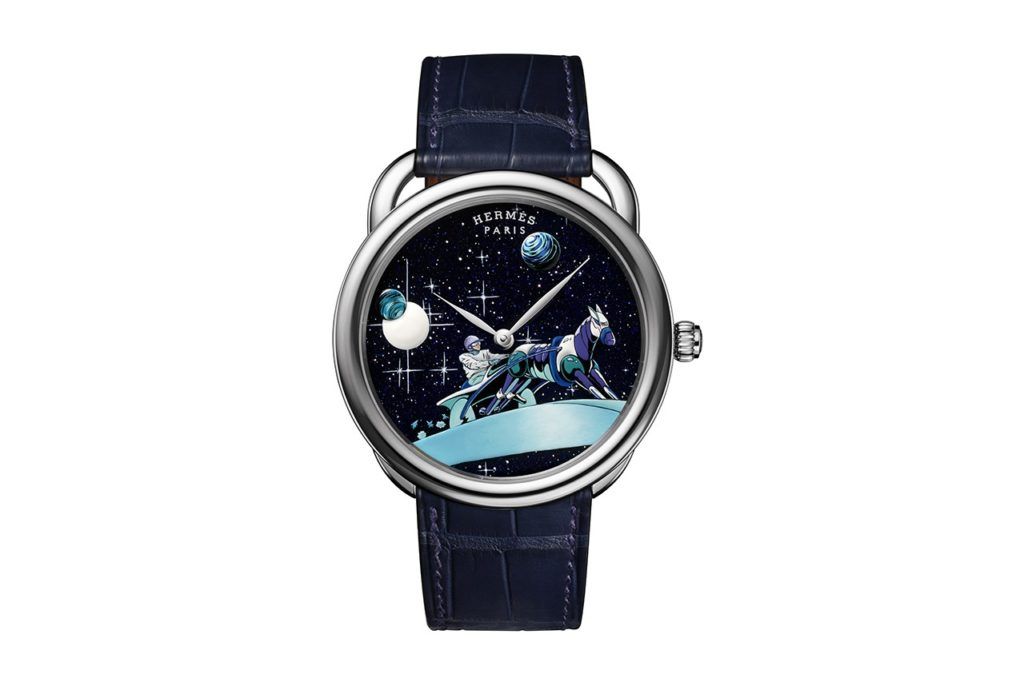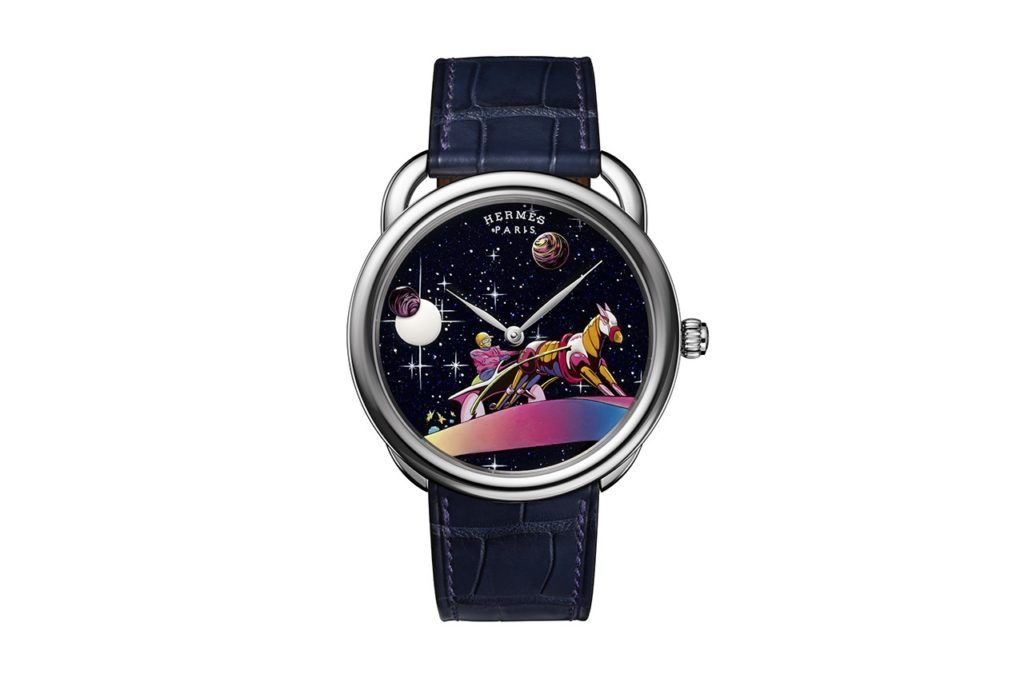 FUNCTION MEETS AESTHETICS
The timepiece is equipped with the same Manufacture Hermès H1837 mechanical self-winding movement and has a 50-hour power reserve. It is also available in two sizes—a smaller 38mm with a diamond bezel and pink opaline glass dial, or two larger 41mm models with dials in aventurine glass.
The smaller model is limited to 24 pieces, whilst only 12 pieces of the larger models will be made. The Hermès Arceau Space Derby watch is available in three limited series re-interpretations of the original Space Derby silk scarf.
The white gold and aventurine interpretation of the watch displays a jockey and his aerodynamic chariot, pulled by a thoroughbred in armour beneath a star-studded sky. It is paired with an abyss blue alligator strap.
On the other, the crimson moon-phase display is joined by a flame-haired driver holding the reins of a horse-drawn carriage. They represent the face of the diamond-set white gold watch. To complement the diamonds, it is paired with a rose alligator strap. This piece of art requires extreme care, a sure touch, and a keen sense of colour to compose. The multitude of layers of micro-painting has given life to a palette of nuances, contrasts and unique details; all meticulously and skilfully hand painted.
This multi-faceted piece is more than a timepiece. It is a work of art that belongs in any connoisseur's collection.
(Images: Hermès)
written by.
Alfieyah Abdullah
Alfieyah Abdullah has two vices. Her 30 bottle (and counting) collection of fragrances and an intense view on desserts.